Post by Darkwing Wolf on Jun 24, 2018 3:17:53 GMT -5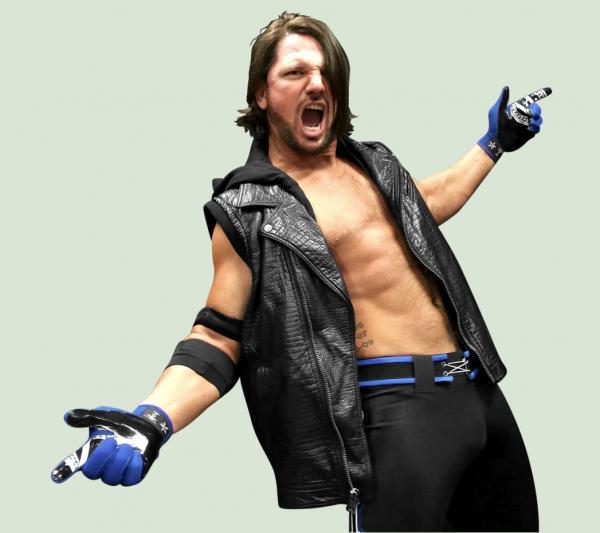 Cliff of Doom

Weight: 215 lbs.
Hometown: Selden, NY
Signature Maneuvers: Cliff Dive (suicide somersault senton), Cliffhanger (top rope C4)
Finishing Maneuvers: Doomstone (jumping sit-out Tombstone piledriver), Doomerang (gourdbuster GTS), No Leaf Clover (Texas Cloverleaf)
Bio: Cliff of Doom (real name: Cliff McManus) is proof that it's never too late to follow your dreams. He was a middle school Social Studies teacher who, at the age of 31, decided to try his hand at professional wrestling after watching War XIV. Trying to balance wrestling and teaching was not an easy task, and it took its toll on him, ultimately leading to his forced resignation from his school district after he used a wrestling hold to break up a fight between two students. He now works as a photo lab technician at CVS, but still keeps his wrestling dreams alive in the hopes that he can make enough money to move him and his wife out of her parents' basement apartment, buy a home, and start a family. He's a marvel in the ring with his high risk style and ability to counter his opponents' moves; but more importantly, it's his unwillingness to give up that serves as an inspiration to fans all over the wrestling world.
Headmaster Bernard Core

Weight: 225 lbs.
Hometown: Albany, NY
Signature Maneuver: Uniplex (high angle backdrop suplex)
Finishing Maneuvers: Headmaster Lock (Stretch Muffler), Standardization (fisherman brainbuster)
Bio: Bernard Core is the former commissioner of the New York State Education Department. Disillusioned by the resistance to more rigorous standards in education, he joined the WCF to promote his ideals (he is a former NCAA wrestling champion). Unfortunately, his pre-match lectures, which usually consisted of insulting the local fans' intelligence, did not attract any converts to his cause, so he started his own private school, The Core Institute. He uses a dangerous variety of suplexes and submissions to dominate in the ring, but is also manipulative and underhanded, looking for any means to advance not only his message, but his own standing in professional wrestling.
Dean Wolf

Weight: 220 lbs.
Hometown: Albany, NY
Signature Maneuvers: Hall Sweep (reverse STO), Security Breach (running knee lift), Retention (short arm forearm/short arm clothesline combo)
Finishing Maneuver: Detention (discus clothesline)
Bio:  Dean Wolf was originally just plain old Wolf when he debuted in the WCF in August 2015. He was a pissed off young man whose anger was fueled by the memories of being picked on as a kid. His breakthrough performance was at War XIV, where he entered at number one and lasted over two hours. However, personal demons led him to drug and alcohol addiction in the aftermath, and for two months he went by the name Wolf Ryder. A chance meeting with Bernard Core in a bar in Corpus Christi, Texas led Core to take the troubled young man under his wing. After a month of recovering in Core's home, Wolf accepted a position as the Dean of Discipline for Core's private school, the Core Institute. Since then, Dean Wolf has devoted his entire life to the service of Bernard Core, both in The Core Institute and in professional wrestling. He is a ruthless and vulgar brawler, striking fear not only in the halls of The Core Institute, but in the ring as well.
Biff Mustache

Weight: 216 lbs.
Hometown: Mustache Manor
Signature Maneuver: Secret 'Stache (flying leg lariat from behind)
Finishing Maneuver: The Pleasure Center (Emerald Flowsion)
Bio: Biff Mustache is a chauvinistic, misogynistic, perverted, and clueless wannabe ladies' man, but once you get to know him, he's actually a pretty good guy. Furthermore, he comes from a wrestling pedigree. His father, Ernesto Mustache, was the 80s superstar Roid Rogers. Biff spent a few weeks in WCF before heading over to UCI, where he and his brother Buff formed the Super Stache Brothers and won the UCI Tag Team Championship (a title they tastefully renamed the UTI Gang Bang Championship). The two brothers also aided their elderly and vulgar mother, Ursula "Mama" Mustache, in their feud against UCI owner Spencer Adams, a feud which led to a world title shot for Biff. Unfortunately, the title shot never came to be as Biff injured his penis just a few weeks before the big match. Now that he's recovered, he's ready to take the Sixth Dimension like, as he said, "an 18-year-old's virginity. Oh yeah!" 
Caleb Ronan

Weight: 150 lbs.
Hometown: Centereach, NY
Signature Maneuver: Using his iPhone
Finishing Maneuver: Phoenix Splash
Bio: Caleb Ronan is an insufferable millennial hipster. When he graduated from college, he moved back into his parents house. He was an aspiring writer, but he thought he was too good to get a lowly job like some entry level position at a newspaper. Instead, he joined the WCF in the hopes of writing about his experiences in a blog titled "On the Ropes," a blog that he hoped would get him recognized by a big publishing company. He alienates most everybody he comes across with his condescending attitude and false sense of moral superiority. In fact, he seems more interested in expressing his flavor of the month views rather than wrestling. His coddled upbringing makes him very agitated when things don't go his way, and he seems to develop an eye twitch and muscle spasms when he gets upset.
[img alt="" style="max-width:100%;" src="http://imagecache.blastro.com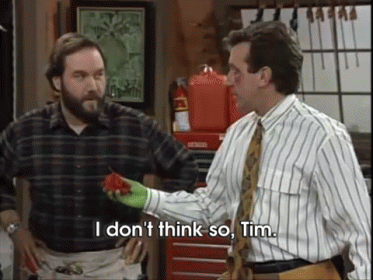 thumb.php/src=http%3A//images.blastro.com/images/artist_images/full/full_slipknotpsychosocial.jpg&w=610&h=457&zc=2&a=T"]
Ded Memry

Weight: Unknown
Hometown: Unknown
Signature Maneuver: Piledriver
Finishing Maneuver: Memory Loss (sleeper hold facebuster)
Bio: Ded Memry spent the least amount of time in the WCF out of all the wrestlers in the tournament (he wrestled one match against the jobber Red Trunks). He's also the man whose background is the least known- especially to himself. What people do quickly find out is that he is a vicious wrestler who seems hellbent on a mission to destroy his opponents. Any man that steps in the ring with him better be prepared to go balls to the walls from bell to bell. Still, will he ever find himself? Will he ever know his own identity? Will he discover how he came to be? Perhaps those questions will all be answered in The Sixth Dimension...