Post by Corey Black on Oct 13, 2017 20:42:15 GMT -5
This time of year, unlike Tijuana, Minneapolis is a pretty chill place. Weather, that is. It's officially sweatshirt season in the great North, where Corey Black makes his home. He's in his apartment, daytime, October 13th. He must have taken a plane straight from Tijuana to here and slept in his own bed, but his body is battered. Bandages, athletic tape, the whole nine yards grace his torso and arms. He's sitting alone on his couch, looking out the floor to ceiling glass windows that overlook downtown. He can see all the way to US Bank Stadium, a crowd forming outside the front gate already, doors aren't for another couple hours. A knock at Corey's door breaks his concentration out the window. His door handle turns and in stumbles Nikki Venus, flanked by Taylor Swift.
Nikki Venus
Hoooooly shiiiiit the plane had freeeeee driiiiiiinks!
Taylor Swift
Free drink for me, free drink for you, free drink for me, free drink for yo-
Corey Black
You're still partying from last night?
Nikki and Taylor wobble over and plop down onto the couch next to him, they put their hands all over the King.
Nikki Venus
Yup, you won, everyone is alive, the party continues!
Taylor Swift
I think I'll write a song about that Gravedigger prick, something like "You tried to put it in me, but my man got the one, two, threeee!"
Nikki Venus
Shit that's good! Corey where's the tequila?!
Corey looks behind him toward the kitchen. Fully stocked.. with Diet Coke.
Corey Black
Out of luck, you're going to have to wait this one out.
Nikki Venus
Or wait until the suite at the stadium, it has two baaaaars!
Nikki and Taylor throw their hands in the air and let out a stereotypical white girl 'woo.' Corey isn't impressed.
Corey Black
Ladies, you know I have to focus. Come on. We went through this.
Taylor Swift
Please, you wrecked Gravedigger, you're going to crush Joey Flash, it'll be fine!
Corey Black
How can you be so sure? I'm coming into this with a handicap. Joey's match last night didn't even happen, I literally battled through the streets of Tijuana, getting jumped by random MS-13 guys along the way.
Nikki Venus
Yeah but you're here, ready to fight. You're not going to back down.
Corey Black
I'm not saying I'm going to back down, I'm saying maybe two matches back to back was a terrible idea.
Nikki Venus
Of course it was a bad idea, but that's you, always looking for a way to raise the bar. Remember when you went five for five in five nights for the Deathmatch? People still talk about that, you can do back to back.
Corey Black
Five for five against Psychopomp, Archer and a bunch of other lesser beings. This is Gravedigger and Joey Flash. This is no fuckin' walk in the park.
Taylor Swift
Oh relax, you got this, just like we got freeee driiiiinks!
Nikki Venus
FREEEE DRIIII-
Corey Black
Alright you guys should head on down there and her to that suite with the two bars, holy shit.
Nikki Venus
I think you're right mister pissy pants Eric Price, we'll see you later.
Taylor Swift
Byeeee Coreeeeey!
They sandwich kiss Corey on his cheeks before scampering off through the door and into the elevator once again. Corey breathes deep and exhales, finally able to relax once again. He peers out his windows, back to US Bank Stadium, the site of tonight's show. The new complex built to house the Super Bowl primarily, now will be the place the final XIII happens before Corey retires. What a wild, wild ride it has been. Corey stands up gingerly and walks over to his kitchen, cracking open a Diet Coke and taking a long drink of it. He walks back over to the window and down on the street he can see Nikki and Taylor skipping toward the stadium, not a care in the world. How can two women, two very professional women at that, be so happy and cheerful when Corey is beating himself up over pro wrestling? Corey sits back down, thinking to himself as he takes another drink of Diet Coke. Corey's phone vibrates. Once, then twice. He looks at the text messages.
Message from: Nik Ve
Text: FREEEEEE
Message from: TS <3
Text: DRIIIIIINKS!
Never has a phone flew through the air and been discarded faster than it just was. Corey knows he has to focus, but he has two (very attractive) ladies that can't think of anything other than their next drink occupying his entire week. So, Corey does what any other person would do – he throws a shirt on, then a sweatshirt, grabs his bag and heads out his door. Destination? US Bank Statium.


---

Within the stadium, the view is immaculate. Corey is escorted through the backstage and out into the empty arena, getting his first glimpse of the stage and the ring setup. It's incredible. Castle themed, black ring, it's everything he's ever wanted. US Bank's giant video board displays a welcome message for everyone attention. Before the worker walks away, Corey stops him.
Corey Black
Hey man, is there somewhere quiet here? Like a room that nobody else has access to. I need some time to myself.
The worker nods, leading Corey through a corridor and into a hidden room with a door that is built into the wall. Corey slaps the guy on the shoulder as he leaves, Corey drops his bag and sits down on the floor, leaning against the wall. Thoughts of last night, thoughts of Joey Flash, it all comes rushing in, and Corey tries to control his breathing but he can't. He's too amped up, too excited, too anxious? He starts sweating, Corey stands and slams his elbow into the wall which is actually the door, swinging it open. So much for a quiet moment alone, there's a bunch of fans that see him and come rushing in to get selfies and autographs. He obliges, smiling and signing away. After he finishes the last interaction, he excuses himself and heads back to the employee/wrestler only area, where he sees many people milling about. It's way more controlled than last night, the tequila seems to be contained to his suite. It's time to face the music, though.

With a deep breath, calming his nerves as best he can, Corey heads for his suite. Through the backstage and to the upper area, he finds a door marked "Black" – the purple door is closed and there isn't much commotion coming from the inside. A very stark difference. He slowly opens the door, peeking in and finding nothing. Nobody is in there. He slips in and locks the door. FINALLY. PEACE. A great view of the arena, he can see it all from his suite – incredible. Corey soaks it all in, the fans filing in, the setup, and he remembers why he does it. He does it because he's the fucking best there ever was. Corey pulls out his laptop and hooks it up to a screen behind him, setting up his cell phone on the table and hitting record, right there in his suite.
Corey Black
Sometimes it's best to just let a guy run his mouth and get everything out of his system he needs to before shoving a foot so far up his bunghole he can't even type like a retard anymore. Case in point; Joey Flash.
My interaction with Joey Flash is minimal at best. He has a million and seven things to say about everyone, whether true or fabrication of his dull mind. Oddly, his dull mind seems to sharpen up an exponential amount if there's a camera in his face.
Hence, the Flash Paradox.
If you waste your time dangling your dick out for Joey on Twitter, he's going to come at you talking like a twelve-year-old girl on tumblr. Yet when this man is in front of a camera, he's some savant with some of the deepest insights WCF has ever seen. Is it truly just trolling to piss off whomever he comes in contact with? Is he trying to lul his opponent into assuming they're fighting Adam Young's long lost son? No, it goes deeper than that. Far deeper. I'd wager a guess ol' Joey Flash over here.. homedude has split personality disorder, probably brought on by CTE or some other brain beating complex.
One second the guy loves you, he's your best friend, ain't nobody going to take you away from him. The VERY NEXT SECOND he's talking about how you don't measure up and he's got the dynamite of a hand to put you down, you're a nobody and who the hell would even come close to liking you? I've watched this kid game the system for years. Hell, he was widely featured in Pantheon's final return – a final return he couldn't let anyone else have the glory of. Joey Flash demanded everyone know he was the leader, he put the pieces together, and he was the first one to hit the eject button and leave. Sure thing boss, you're the leader. Have fun. Talk down to everyone else, do nothing to build them up – it's all about you. Your entire existence is all about Joseph.
So, who really is Joey Flash? Is he the guy that shit-talks his fingers off on the web or is he an eloquent bloke from New York with a deeper understanding of the world of pro wrestling than we know? Is his mind so damaged that a disorder truly has manifested, causing him to talk out both sides of his mouth? Or is it.. no it can't be..
Of course, he's neither.
Joey Flash, as a man, doesn't know who he truly is – if he doesn't, how is anyone else? It's like two people playing the role of one. His thought process is random, spastic, borderline untraceable. But holy shit, when he gets down to the nitty gritty and tries to hone in on who he is wrestling, it's like poetry. He understands everyone, he doesn't make wild accusations or assumptions. It's a more complex issue than a personality disorder, it's beyond a disease. This guy doesn't know who he wants to be, so he tries to be everyone all at once. Gloves off, it's as if he's got three guys writing his material for him, because there's absolutely no way this dude comes up with it all on his own. It's an unfortunate side effect of the life he has been born into. Crime, guns, murder. All in a day's work for the Ghost with a Hammer in his Hand. He bears the weight of so many lost lives, so many families torn apart. It eats away at him, knowing loss himself. Joey Flash can't be everyone, but damnit if he doesn't try.
Joey Flash, as a wrestler, is an accomplished man. At one point, I viewed him as all the rest. No-pun-intended Flash in the pan. And, let's be honest, I was right. Hold the weight of the world on your shoulders and in about a year and a half's time, tuck tail at the first hint of controversy. I cannot sit here and tell you how easily I'm going to crush this manchild, make his family weep as I send him back to New York in a bodybag. Fact is, I'm not. I will not murk him. I'll beat this jackass within an inch of his life and pin him, but it won't matter.. because he doesn't know when to stay down, when to say enough is enough. He can run away from the company for months, the end result of our contest will be the very same no matter what happens. He'll be on Twitter tomorrow morning talking about something else entirely, probably how he and Jared Holmes are going to engage in live sex at WCF's next biggest show. He's going to come at me, break me down and point out every single flaw I have. My time is up, my tour is unfounded nonsense, the company I keep's new songs suck, everything he can do to poke and prod and get under my skin. But after tonight, Joey Flash won't care about Corey Black. Win or lose, tomorrow is a brand new day and a brand new man. He'll either move on to someone else or just go away entirely. There's a very short list of people Joey will dwell on for more than a few weeks.
Because he can't focus on one thing for too long, it'll make the pain last. Everything constant in this guy's life has turned up missing, burned to the ground or dead. His only cope is to walk into a WCF arena and fight it out with the best wrestlers the world has to offer. This is a man that doesn't stop winning. War, Hellimination, World Championships, big matches, the guy gets is done day in and day out and day in and – oh he's gone again. Byeeee Joey see you again when you decide you're cool enough to sling words and fists with we plebs here in WCF again! When your life beats your psyche down so bad again that you need that morality boost to come back and put down a seven-foot-tall biker. Par the course.
There's no great fix for the things going on within Joey's head, all the things he now has to live with. I can't say much myself, my life hasn't been all berries and cream either. I don't try to hide it, though. I'm forthcoming with the things that make me who I am. I'm the King, the ruler of this place. I've allowed this jester to run amuck for long enough. It's high time someone steps up and tells this cat exactly what everyone has been dying to say, then do what everyone has been dying to do.
Joey Flash, your mouth has finally written you a check you cannot cash. For all the praise I have ever given you, you're turned around and spit it back in my face. You've spit it in the face of every wrestler on this roster time and time again. Somehow you're the architect of every great ideal within WCF's journey through the last few years, even when you're the one guy sitting in the back lipsmacking more than Sarah Twilight. I'm no fool, I won't pretend that you cared about me or anyone in your tenure. You've got your own dick to suck, fuccboi, that's all you need! Joey Flash gets off, Joey Flash is good to go for sixteen more months.
Exactly how salty are you that Jonny Fly wanted to fight me and not you? And how #seasoned was it when I dropped him on his fucking dome, all while knowing you were out there watching what should have been your greatest moment taken from you? It's all you've wanted since the two of you met, isn't it? Joey Flash verses Jonny Fly, clash of the immortals, two of the best to lace them up. I get to wreck the both of you within a two week span, just like you wrecked your credibility when you hit the eject button on your WCF career for the fourth time only to come back to put a broken man to shame in David Sanchez and try to hype a match between two guys that haven't been seen in months for One that LITERALLY NOBODY will give two fucks about. Haha good job champ, I hope you like the low-card spot right below Teo del Sol's six thousandth People's Title Match and just above Gravedigger taking on Priest for the Internet belt.
Let's talk Mexico, shall we? You and your merry band of turncoats took your balls and you ran when the going got tough. You special snowflakes couldn't stand being overshadowed and disrespected, so you tucked tail and ran to another wrestling company – one created simply because of the split. So off you fair-weather fucks went, as if to say WCF isn't, never was, and never will be good enough. Look at each and every one of you now, especially you, Joey. You come crawling back to the greatest wrestling company on the planet. Why, is it because the novelty wore off? I showed up there for the goddamn giggled of it and now I'm a champion, you did a match and fucked back off, didn't you? This is WCF, you sonofabitch, THE PREMIERE company. The one I forged in the fires. The one I am responsible for. And you have the audacity to come back, accept a spot in MY retirement tour, and do what you do to EVERYONE ELSE – run those hammer-like fingers of yours over your keyboard and disrespect me. I won't ask for it, I will DEMAND it.. when this is done, Malignaggi, you won't just turn a cheek and run again. No more games. No more mouthy rich kid. You stand there and you accept what you asked for. You accept the utter destruction I'm bringing upon you. Not just for me, not just for you, but for everyone else that has ever been your victim. Your actions, your words, your manipulation – it all leads to your head being left in Minnesota.
It's a true shame though, years ago when I first met you, you proved me wrong. But then, years later, you proved me more right than wrong. You can't handle the grind, Joey, you know it, I know it. But you can be even more part time than I am and still get that high. Sit and home, watch Rick and Morty, get inspired to make a Tweet and bam, you're still in the spotlight. I pull the plug tonight, once and for all. I snuffed he who shall not be named, the TRUE second best in WCF, and tonight I snuff you – you're even lower than Gravedigger, probably like seventeen. Three time World Champion, fifty-some wins and single digit losses, a failed abortion of a human. After I drop you off a ladder and send shockwaves through you and the rest of those nerds you run with, every single post you make will be followed up with me reminding you of your unfortunate fate. Forever known as the most hyped guy to come in the last few years, just another Blackjobber. Yeah, that's mine now too. I earned it at War.
Corey steps back, picking up a remote. The screen behind him changes, a powerpoint presentation comes to life.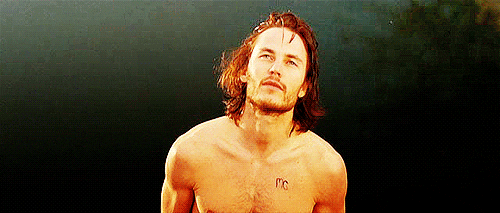 everyone in this match fuccin sucks lml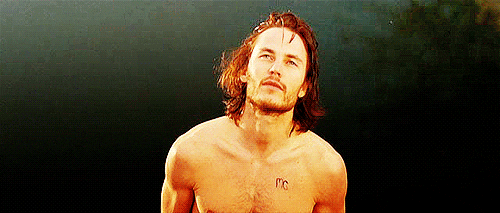 sry all I see is no namer def. no namer in a match no one watched lmfao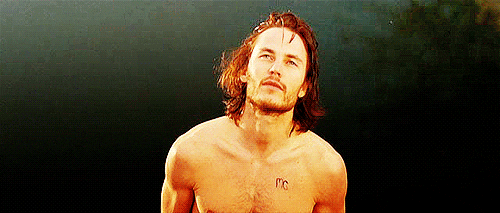 @mrflash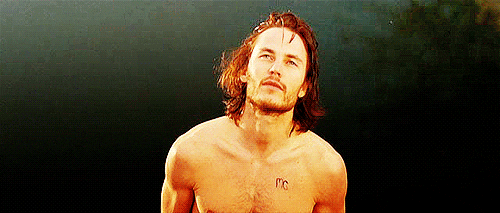 "The Real Deal" Jason O'Neal
As per my last promo, the competition committee is looking into the way Dion Necurat trained to win the World Title... #disgrace #shame #breakingthenorm
@mrflash
wait that Dion guy who looks like a homeless gnome is world champ??
lmfao i thought he was a low carder god this place has gone to the dogs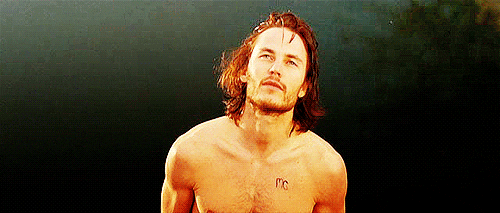 seff is better than half the roster currently where did u find some of these bums? did u raid ucis talent pool?

Corey Black
Every single Tweet, Joey sat on the sidelines watching WCF's new golden era unfold right in front of him. And he sat there knowing full well he can't handle the overwhelming pressure, like five-thousand tiny needles poking and prodding his hands, holding him back from total destruction. No longer is Joey Flash the bright beacon of hope. The undefeatable fast handed twink bitch can't run with the big dogs in WCF's history. You USED to be feared, now you're the butt of every joke. "Why did the chicken cross the road? Because it was looking for Joey Flash's credibility in 2017."
You're no better than Creeping Death, you fucking leech. You need the attention only WCF brings to you, the attention of the fans and the cronies you have trailing behind you no matter what you do. That's the only thing you can look at in your life and be happy about, you've successfully managed to become one of the most hated people in this place and you LOVE IT. YOU FUCKING LOVE IT JOEY. How the hell do you live with yourself? You hopscotch from idea to idea and siphon off every ounce of heat to keep those Bronx fires burning. You're a fucking vampire that lost touch with reality years ago. You're an idea pretending to be a man. You're Malignaggi-day-dreaming that you're a foot taller and forty pounds heavier. Swinging cock around here like you're a gigantic beast and not a cruiserweight. As if Luke Force wouldn't walk up and punt you across the room nowadays. But in the end, I see right though you. Bite the dust... bitch. Everything you say spins words to make it seem as if you're truly the best, you're NOTHING until you've gone toe to toe with the King. You'll be nothing afterward as well, because I'm going to embarrass the ever living shit out of you. So much so that even Dune will pop out of his hole and go 'damn.'
Don't fucking once overlook me, focus on Sanchez and Holmes. You get a countout win on a man that isn't even in the country, probably, and all you can do it smile about it. Laugh and giggle, fucking toddler. I went through HELL against a bonafide legend of the sport and came out on top. You're going to cruise on in, kiss your beautiful wife on the cheek and walk out to sixty-five thousand Corey Black fans ready to rip your limbs off. You're out of your element for what could very well be the first time in your life. My fans aren't impressed that you can ignite a fire on Twitter. My fans care about dedication, technical prowess and loyalty. They appreciate leaving all four walls up and not tearing down a single one of them.
When the bell tolls, you'll finally come to realize what the saying means. It's not some fun little thing to sell t-shirts. It's a philosophy in life everyone has to learn. Everyone's time comes. Be it death, be it loss of a loved one, be it losing a professional wrestling match and walking away from a fight with your tail between your legs. Those are guarantees in life, along with taxes, which you likely know nothing about, you faux-New Yorker assclown. You're about as true New Yorker as I am, which makes it all the more obvious you don't know who the fuck you are, Joey. You're a boxer, you're a technician, you're a Mafioso, you're a nightclub owner, you're a champion, you're a F U C C B O I. At the end of the night, I'll be able to tell you. Either you're all hype or you're the real deal, but my inclination is you're ending the evening looking up at the lights and the bells click in your mind.
Joey, I leave you with this; you think you have the whole world figured out, when in fact, your whole world is smoke and mirrors. You're a magician, a sleight of hand artist that pulls the wool over the eyes of everyone you come in contact with. I'm not some sheep that will hop along your path and leap off the bridge you conveniently avoid and use to cross the river to infamy. I created the art. I invented being the best, Joey, because before me, there was nobody. I've been the goddamn measuring stick since I walked in the door, and they've ALL FALLEN BEFORE ME.
BEND THE KNEE JOSEPH, YOU'RE FINALLY IN THE PRESENCE OF GREATNESS.
Corey unleashes a primal, guttural scream into the camera as he slaps the screen, ending the recording. Breathing heavy, visibly shaking with rage, the door to the suite swings open. The ladies see what's going on.
Taylor Swift
I uh… I wonder what Steve Orbit is up to?
Nikki Venus
Yeah maybe he's.. got.. Uno? Wanna play uno, T?
Taylor Swift
I think we should take our free drinks and go play Uno.
Corey darts his eyes toward the women, who have already closed the door. Corey Black needs to fucking break something. The closest breakable item is the table within the room. He brings his foot high into the air, screams the name Joey Flash and levels the furniture with an axe-kick to end all axe-kicks. Splinters fly everywhere, his laptop crumbles down to the floor, but Corey's anger and pent up rage hasn't been unleashed like this in months.

Ever since..

No, Corey stops and shakes his head quickly. Joey Flash isn't fucking worth that, goddamn. How is that even possible? It isn't, that's not a thing that can happen anymore. It's gone. But it's a wake up. Corey's demeanor changes, he rushes over and turns the doorknob then exits back into the bowels of the stadium. Another deep breath, and he jogs down the hallway. Nikki Venus and Taylor Swift are chatting with a random worker, he runs up behind them and spins them around. They're holding Diet Cokes.
Nikki Venus
Oh hey! Here. You clearly need this.
They both hand Corey their sodas, he looks down at them and for the first time in nearly thirty six hours – he smiles. Both bottles into the air, Stone Cold Steve Austin style, splashing the Diet Coke onto everyone within a ten foot radius.

It's an achievement that Corey Black is walking, let alone heading into a battle with someone the likes of Joey Flash. But that's the thing about Corey Black – he doesn't need any fluff to make sure his opponent knows just how fucking weak they truly are.