RP #2
Oct 1, 2017 23:34:53 GMT -5
Post by Salem Shepard on Oct 1, 2017 23:34:53 GMT -5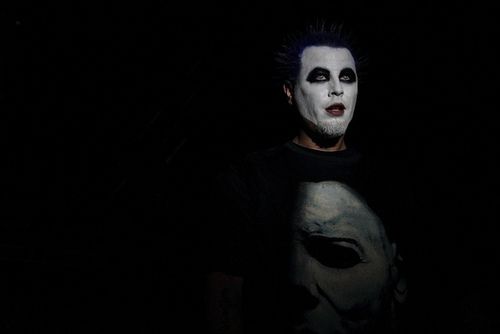 HARVEY
******
August 31st, 2017. Houston, TX.
The flood waters from Hurricane Harvey had reached their peak with the sun peeking out making it hot and incredibly humid. People drove by in small boats shouting out to others who might be in hearing distance. Some floated around, paddling their way to dryer land with personal possessions in tow, what little they had left. Things had settled down in this part of town, most people had evacuated the flooded neighborhood and all that really remained was the looters and the people protecting what they had left of their homes. Some of the looters had been caught on camera stealing whatever they could and broadcasted to the world, while the smart ones waited for the sun to go down…….
*****
*Darkness*
In total darkness it sounded like you were standing on a boat dock. Small waves of water pushed random floating items into walls making dull repetitive noises mixed with small splashes from rats scurrying about. It wasn't the typical honks of car horns, gun shots or people shouting in the bad neighborhoods of Houston. The people that remained here found it eerie and it even made the toughest of them feel claustrophobic in the night's heavy blanket of darkness with unfamiliar sounds looming in the distance.
A flashlight came on, quickly giving light to an empty cigarette display perched over a glass enclosed countertop where a cash register once sat before the rains came. …The flashlight clicked off.
*Darkness again.*
It was dark enough to make some people mad. The surrounding darkness terrified some who elected to stay in their flooded homes that first night – most didn't stay a second.
The flashlight came on.
The beam of light was focused up on the empty cigarette display again, but moved to the left where a window came into view. The glass was gone and only jagged pieces remained behind the metal bars bolted on the outside of the store.
*Darkness again.*
A splash of water came, more floating items scratched and bumped into the walls and shelves of the small convenience store, their hollow sounds oddly echoing through the flooded room. The sound of something moving in the water, to the left, and seconds later - it stopped. The flashlight came on again.
The brown water was halfway up the glass doors, which were also busted out but there was a chain wrapped around the metal bars and to the frame of the two doors. A hand reached into the water and pulled up the rest of the chain and the lock itself.
It was secure.
….just checking.
*Darkness again.*
The sloshing of the person moving through the water was louder this time, something fell off a shelf with a loud splash and all went back to silent except for the occasional dull thuds. The person in the store cleared his throat as his wet shoes could be heard sliding on something above the waterline followed by water dripping to whatever it was he was standing on.
A noise came from outside….A glare of light shined inside the store, casting odd shadows from the bars that surrounded it while its reflection shimmered off the water. Cans, bottles and trash floated inside the store. Boxes were scattered about the top of the shelves that were high enough to remain untouched.
"IS THERE ANYONE HERE!?"
The voice shouted out of a megaphone and as it fell silent the puttering of a small engine could be heard approaching from the distance. The lights flashed around the store and surrounding buildings as the boat came closer to the convenience store.
The breathing of the person inside the store started to pick up. He clinched his fist as he remained hidden in the darkness; not wanting a repeat of the events that had unfolded last night.
"YELL IF YOU CAN HERE ME!!!"
The loud voice was just outside the locked front doors of the store, his dark silhouette could be seen in the front of a small metal boat with another man in back. The small waves from the boat came through the shattered door glass and the dull thumps started again. They slowly moved their lights to the next building as they crept along looking for people trapped in their homes.
*Darkness again*
He wasn't sure how much time had gone by, but they had to be gone. He couldn't even hear the man on the megaphone any longer – not even his distant echo could be picked up and the night had fallen silent except for the occasional chopper that flew overhead surveying the area.
The light clicked back on and this time we could see him. The Schizo. Salem Shepard. His face was only partially covered in paint and what was left was very thin. A lot of his natural facial features could be seen in the glow of the flashlight. He had black circles around his blood shot eyes and there was a very far out look inside those pupils. It was the look of a man who hadn't slept in days – the look of a man who had seen something awful.
His wet clothes clung to his body as he sat on top of a counter with his legs pulled up to his body; he had taken several display stands and placed them on either side of the counter with a piece of cardboard on top, constructing an awful shelter just out of the waters reach. With a piece of wire, he had attached the flashlight facing the wall, keeping the light inside his shelter and away from searching eyes at night.

Salem: Im getting hungry.
His voice was quiet and menacing, almost as if the words he spoke were a sharp, direct command.
Salem: There isn't much left.
He seemed to be having a conversation with himself. His eyes bore straight ahead, never moving, not even seemingly to blink.
Salem: We will starve. Even I know that…

….Im not leaving my home….

….We have nowhere else to go….

…be quiet….let me think….

*Darkness again*
*****
Hours of silence went by with nothing but the occasional pitter patter of left over rain showers. The flashlight clicked on. Salem sat in the same position, his eyes still wide and blood shot. He reached up with his wet, pale hand and adjusted the flashlight to shine out into the store. Boxes of cereal were on the top shelfs closest to him. Tony the Tiger was looking directly at him, and next to that was a spilt box of cheerios. Salem leapt out from his makeshift shelter splashing back into the water and over to the cheerios. He snatched the box off the shelf and pulled it tight to his chest. He glared at the box of Frosted Flakes and pointed at it suddenly.
Salem: ….you, ….you shut the fuck up.

The orange tiger with his red bandana looked directly at Salem and its smile faded from the box.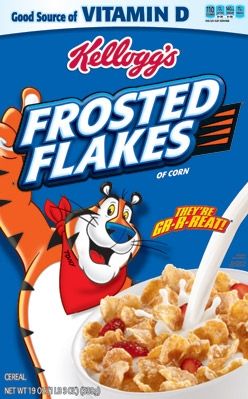 Tony: How long will it be before you decide to eat me, Salem?
Salem: You're good company….but I don't want to talk right now.

A serious look came over the tigers face as it seemed to look away from Salem and over to something else in the darkness.
Tony: You're not going to kill me like you killed him, are you?
Salem: Ssshhhh…..I don't wanna talk about that.

Tony: It concerns me. He was only hungry.
Salem turned slightly and peered into the darkness where something float just out of view. Salem spoke softly but laced with anger.
Salem: He was stealing my food….I have to stay ready.
….for WAR….
Tony: You don't really think that you can win that, do you? Your opponents, …..They're GR-R-REAT!
Salem: That's stupid. Don't say that again.

He turned away from the talking box of Frosted Flakes and sloshed his way back to the counter and into his makeshift shelter. He adjusted the light to see the talking Tiger a little more as he pulled one cheerio at a time from the box, savoring every last one.
Tony: But they are…..So many of them. You? …What do you bring?
Salem: Its all I think about….Its all I see….But this, flood….this fucking hurricane has fucked everything all up! ….We could be here for eternity, Tony. …Just you and me. …They may never come for us.

Tony: The flood waters will recede, of that I am certain. ….As well as you not winning WAR.
Salem: Shut up, tiger. I still have over a month before I have to get in the ring….I have plenty of time to train. You can doubt me like the rest of the world, but that's nothing new for me. Im a fuckin loser, right? And that's all that I'll ever be? …Ask that son of a bitch floating over there in the water if Im a fuckin loser. …You know what, Tony? When I saw the last breath leave his body – I got goosebumps. It wasn't his face that I saw, it was the faces of my opponents….The people that laughed at me, the people that taunted me….The people that took me as a class lower than them….I watched the life drain from their faces when he died. …It was fantastic.
Tony: Gravedigger would destroy you.
Salem: Grave digger!? Are you fucking kidding me. That dumb mother fucker wants nothing more than attention. He talks all that big game but that's all he does. Who the fuck really cares about Gravedigger!? Has anyone really ever paid attention to him in his whole career!? He just wants to be in WAR to be seen, he wants people to remember him, …but I have news for him….nobody cared about him in the first place. Who the fuck is this guy, really? Did he even have a match in our year in the WCF? Maybe one of two at the most? Does he just wrestle when it's convenient for him? He wants people to rain all this attention down on him, he wants to believe that he's the star in the match, ….but he's not a star because people didn't care that he wasn't even on the shows!!

I didn't see people at shows screaming, "Oh, where's our almighty Grave Digger at!?" NO!!! …..nobody gives a fuck!! You are old news, you washed up old fuck! …I guess he doesn't get it. Kids don't give a fuck about the past, today's generation only cares about the "NOW" not about what you did "way back when." Half of todays fans probably don't even know he won a World Title, …but you know what? Im recent, Im current, Im sexy and I'm getting back in the ring where people remember me, where people will be like HOLY FUCK!!! ITS SALEM SHEPARD!!! While they're wondering if its Gravedigger, a creepy fuckin pedophile or Adam Young coming to the ring. Younger fans will ask "who's that?" when Gravedigger comes to the ring and when some even older fuck tells them who it is, the reply will be:

"…..oh……"

And then they'll go back to waiting for someone more current, more important to hit the ring after that. Gravedigger is only here to relive his past, he'll have to relive it thought a younger generation as he watches superior athletes take the ring, the ones that didn't wrestle in the 1950's.

….Hey, hold up, is that butter!?

He pointed a box on a shelf down the aisle in the store.
Tony: Yes, but I don't suggest you eat sticks of butter.
Salem: I wasn't….I was going to masturbate with it.

Tony: Can I watch?
Salem: No, I gotta turn your box over….HEY!! wait, …that's fuckin creepy! What the fuck, dude?

Tony: I like watching porn videos of men jacking off. They're GR-R-REAT!
Salem: Thaaaaat's……Pretty gay…. Does everyone else know you're gay?

Tony: It's highly doubtful. I think you're the only one I've ever talked to. …That makes you special. Most people just pour out my cereal and put me back in the cabinet. They don't take the time to converse with me like you do, Salem.
Salem: Yeah, I'd rather you just shut up. You're freaking me out.

Tony: Do you know what my other favorite kind of porn is?
Salem: I don't want to know….

Tony: BBP.
Salem: BBP? Yeah….I don't wanna know….

Tony: Big Black Panther.
Salem: Shut. The. Fuck. Up.

Tony: Why? Did you come to the realization that Gravedigger is going to pound you? …If you give me the opportunity, I'll pound you too…..
Salem flipped off the box of Frosted Flakes and shuddered in disgust while chewing on one stale cheerio at a time.
****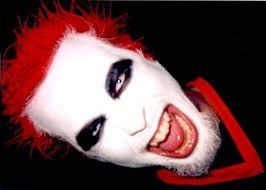 ****
Salem: Dude, I don't give a fuck if you're gay. That's fine with me….but if you talk about pounding me, were gonna have a fuckin problem. You and I, we gotta get along in this new world. The flood waters may never go away and WE'LL BE TRAPPED HERE FOREVER!!!!!!!!
Tony: I told you, …the flood waters will recede and you'll make WAR only to get your ass kicked.
Salem: If I stay here forever I'll go crazy.

Tony: Well, you are talking to me and Im just a box of Frosted Flakes……
Salem: Naw, ….you're a real guy. Boxes cant talk you fucking moron.

Tony: Maybe you could lose to the female, Bonnie Blue….
Salem: Bonnie Who? …..Oh, that one dumb bitch that came to the WCF about the time I was wrongly put in jail for a crime that I didn't commit. What makes you think that shes soo special, Tiger? Why is she any different than bitches like Lilith or my honey Twilight.

Tony: Still fascinated with Twilight? She left you out to dry, ….betrayed your whole team, Salem.
Salem: Fine bitches do crazy things, dawg.

Tony: I am a Tiger.
Salem: Huh? ..Whatever! Listen man, aint no bitch gonna win WAR. Too many bigger, stronger and faster men in the ring than Bonnie Blue….
Tony: She's a tough out at the UCI…..
Salem: And why would I care? Why does ANYONE give a shit what happens in some second rate wrestling promotion!? You know, I been hearing about that place looooong before I was locked up and I never understood the fascination with it. Why is Seth letting his stars go somewhere else to get ratings? If it was me I would keep hold of my talents but Seth never really know how to run a business anyway….Erik Black was ten-times a better businessman than Seth ever thought about being, ….but fuck Erik too.

Tony: I would butt fuck Erik, yes...
Salem: You are borderline creepy, Tiger. You say one more gay ass thing like that and I'm throwing you in the water.

Tony: Will I float too, clown? …Say it!!!
Salem: fuck outta here with your stupid movie. ….I still don't understand why these people get to come back and forth from WCF to UCI. …I know why the fuckboiis went to the UCI, …and that was to get away from Zero Tolerance and move on to easier competition. But they don't even know an old part of that ZT crew is back!!!! They don't even know Im going to be in this match!!! Oh shit, these bitches will be lined up as Seth's door demanding answers as to why a fuckin loser like me gets to be in WAR. …Well, why does a dumb bitch like Bonnie get to come here for WAR?

Why does that dumb bitch get to bounce around collecting two pay checks from two different places? What the fuck is the point of a contract then!? This bitch is like a little whore who can't decide which sugar-daddy she likes best, so she fucks them both, ….but one of them is getting taken advantage of. And I have a feeling Seth is the one getting used in this situation. Has the WCF fallen that far since ZT left that Seth has to share his roster with the UCI? Well, Bonnie can bounce her bitch ass right on back over there and leave this match the WCF talents. I don't mind beating up on a girl, they say it aint right, but hell, the bitch getting in the ring tryna act like a man and Im gonna fuckin treat her like one!!!

And I don't think this bitch will be back in the WCF after this match, she might just move along to the UCI, or whatever it is, once she realizes that the best goddamn wrestler in the fuckin WORLD is back in the WCF for a one-match-only deal!!! She'll be too fuckin scared that the Schizo will be back for another surprise match down the road!! This bitch disgust me because I was taught to be loyal, and maybe Im loyal to a fault….I was loyal to ZT and they fucked me over. When I was still here, I was approached by niggas backstage tellin me to move on from ZT, people told me to join their groups and leave ZT behind. …But that's not who I am. I wasn't backin out on my word…. A whore like Bonnie though? Yeah, she goes back and forth from WCF to UCI suckin that dick tryna get paid a little more. Fuck that hoe!

Bitches ego is bigger than her titties, but after she gets in the ring with me, I'll fuck her face up soo bad it'll be all lumpy and shit. Her face will look like a boob with implants put in the wrong place it'll be soo swollen. Bitches face will look like a fat ladies thigh full of cellulite when I done with her. …That nasty, whore bitch. Pick a promotion and stay with it, …skank. All I know is she wont be crawling back to Seth for a match anytime soon. …Not that it matters, like Digger, nobody cares about her anyway.

Tony: Maybe we should discuss a person that people do care about?
Salem: Then we would just be talking about myself!!!

He turned the box of cheerios upside down and only a few crumbs came out. He tossed the box into the water where is slowly floated down the store.
Salem: I'll kill her if she tries to fuck with me in the ring…..She'll look like that asshole over there.

He pointed to the dark spot of the store where the body of the bloated man remained half underwater in the darkness.
Tony: What about Mickey eXtreme? A sexy devil that man is…..
Disgust rolled over Salem's half painted face.
Salem: Whatever man……He's just another guy that I never got the privilege to beat up on. But that's why Im here…..Im in this match to take care of business that I didn't get to handle before I was wrongfully put in prison. What the fuck makes this idiot soo "extreme" anyway? It is his long hair? Oooohhhh, sooo extreme!!! …What a rebel he is!!! Maybe it's the extreme amount of losses he's taken in his WCF career? The guy has been here MUUUCH longer than I was and he's held about as many Titles as I did in my short eight months. …So what does that say about him?

Why can't he get to the top of the WCF Mountain and spout all that "King of Darkness" or "King eXtreme" bullshit? ZT is gone, and it looks like most of the Fuccboi squad is gone too, …and he still can't rise to the top? Pantheon and ZT held the rest of the WCF roster down while eXtreme waddled around the lower talent guys preaching how hardcore, dark and extreme he is. This dumb mother fucker doesn't know anything about being extreme. *IM* EXTREME!!!! IM EXTREMELY FUCKING CRAZY!!! IM TALKING TO A BOX OF FROSTED FUCKIN FLAKES FOR FUCKSSAKE!!! Do you know what extreme is, Mikey? Its pulling out your fingernails because the voices told me to, because they had me convinced there was THC resin on my nails that I could smoke when I ran out of weed…..I wanted to get high, THAT was extreme!! Its painting up your face for the rest of your life and walking around in public while people avoid you like herpes. Fuck, I wanted to tattoo this shit on my face until someone talked my out of it, …THAT would be extreme.

Killing a bastard over a box of cereal and a stick of butter is extreme. Fuck do you know about extreme, Mikey? What the fuck do you know about darkness? You prissy little mother fucker, living a life that isn't you. You pretend to be something that you're NOT!! You're no different than every other clean cut, long hair fucktard in the wrestling world that thinks they're CRAZY!!! ….Or EXTREME!!!! Nobody buys that shit and you probably go home and take a bath in candlelight reading GQ you prissy fuck. Don't come into the wrestling world trying to pretend you're something that you aint, cause when people like me, the REAL crazy ones, expose you to the world – you'll be a laughing stock and everyone will see who you truly are. ….And what you really are is a wrestler with a made up persona, like most of them, who try and fool the audience by saying your …EXTRRRRRREME!!!!!!! You're extremely fuckin lame, and your wrestling abilities are extremely fuckin shitty…and I bet your dick is extremely fuckin small. …And now? I bet your ego is extremely fuckin broken. Stay the fuck outta my way Mikey or I will expose you to the world and let them see who you really are.
The soft pitter patter of rain once again started to fall outside the flooded convenience store. Both Salem and Tony the Tiger glanced out into the darkness of the night that was still oddly quiet for Houston.
Tony: That was extremely rude.
Salem: And you're extremely gay.

Tony: I got something big and orange to show you, so you need to ---
Salem: You say one more fuckin word and Im coming over there and throwing your ass in the water, homo….

Tony: …bigot….
Salem reached into his makeshift shelter and pulled out a crumpled softpack of cigarettes, GPC's….The only brand the looters didn't take. The flame from the lighter reflected off the water briefly and only the soft glow of the flashlight remained afterward.
Salem: …I know a secret….

Tony: It's a not a secret, we all know you're out of your fucking mind. Im not even real, and yet, here we are, having a discussion……
Confusion took over Salem's face….He was convinced this was all real, that he REALLY WAS having a conversation with Tony the Tiger.
Salem: Nooo…..Im talking about Kevin Bishop. I know he's going to be in the match. A little birdie told me that he was coming back for this, …and Im willing to bet him and I aren't the only ones making a surprise comeback. I don't really have a whole lot to say to Bishop….I mean, what is there to say? He still hides nachos in his beard, I'm sure…. He was the leader of a cult full of shitty wrestlers. He was the "Peoples champion"….A cute little Title that NOBODY wanted when I was here previously. ….NOBODY!!! People were content to let Bishop have that Title, and some…..*GASP*…..Even threw the match so he could keep the Title. Now, I can't say who that individual was, but they didn't want that belt and this person paid J and I a handsome amount of cash to keep it quiet. Nobody had a desire to be the Peoples Champion. It wasn't because people were scared of Bishop, I mean, hell, he's nothing to be scared of.

We all got a good laugh out of Bishop thinking he was the Mother Teresa of the WCF or some shit, helping scrubby wrestlers find a home and a way out of the gutter…..But he did it with the intention to be a leader. Kevin will deny that claim, but that's EXACTLY what he was looking for. Being a "leader" was the ONLY thing he was looking for!! He was just as broken as the people that he took in, he needed people to believe in him and he wanted people to look up to him. He wanted people to follow his lead. ….And how could he make that happen? By taking in all the fuckin white trash and rejects that he could find. ….Because, who the fuck else was going to accept Bishop as a leader? Who else was going to follow his principal? He led people who were nothing more than misfits, …much like myself…But I didn't have a lack of self-confidence, I didn't need to be put in a large therapy group full of white trash and hobos living in boxes and be "led" by this man. I joined a group of great wrestlers that ran a successful business, and until this point, it worked out really well.

Being where I am now, Im surprised Mother Bishop Teresa didn't float his ass on down here and rescue me, scoop me up and tell me "You can join my merry band of fucktards! We'll take care of you Salem; I'll nurse you back to health with my hairy nipples." The difference between Bishop and the rest of his clan was that he has a little talent, …the rest of them? …Not so much. So that made him look like a fuckin God to those people!! My very first match here was against Bishop….It was a 3 on 3 match where he was teamed up with Lester Parrish, aka Puzzle Jesus, and Gemini Battle. It was my very first match on live TV, my first match that wasn't in some redneck Indie promotion. My first match that I made REAL money off of. …I know Bishop didn't forget that match because Crazy J, Cash and myself were beating their ASSES!!!

We had the advantage, we had the upper hand….Everyone in the arena knew that Puzzle Jesus had no business being in the match because he was outclassed!! We had the match won, …well…until the World Champ Battle put my rookie ass in check. Had Gemini not been in the match, ZT would have gotten off to a 1-0 start. But Bishop saw the threat that we brought to the WCF and he mostly ignored us. He pouted and complained because we made fun of him but he NEVER had the balls to step up; he didn't want to cross paths with me or the other assholes I ran with at the time. Even in last year's WAR, we both made it to the end but he avoided me like the rest of his clan avoided showers and clean clothes. Shit, even I take showers and wear clean clothes…..when I can. You know who Bishop should have taken in?

Tony: No, but please enlighten me..
Salem: Oblivion. Not because he's homeless or because he's fallen on hard times; but because he might have been able to teach the man to fuckin wrestle!!!

Tony: Oblivion can't wrestle!? …You are aware the man is a former champion, right?
Salem: Who gives a shit!!! What does that say about the competition in the WCF when Oblivion was a Champion!? That dude lost about every goddamn match when I was around. …So what has changed with him? Why would anyone believe that he has a chance to win WAR? There's going to be REAL talent in this match, so this isn't the kind of thing that Oblivion needs to participate in.

Tony: Participate? Wow, ..that's a big word for you!
Salem: Fuck off!! Its true though!! The guy struggled with some of the worst talents in the WCF and I would sit back in the dressing room and laugh about it. Get this, one time I was put on the same team with that fucking loser….And I know airing promos has nothing to do with winning a match, but when you don't air promos it tells me that you didn't really care. So I saw Oblivions promo come on and ten seconds later it was over. I wasn't sure if it was a commercial or it was an actual promo….Then it came time for the match and the nigga got his ass whooped soo fuckin bad that I didn't even care that we lost.

It was highly entertaining to watch that moron get slapped around by rookies. Did he have a lobotomy after he was a champion and he lost all his wrestling abilities? I'm assuming so, or the WCF was just complete total shit during that time frame and the competition was hobos off the street. …How else would Oblivion be a fuckin champion!? This is the same guy that wanted to be nice to everyone but then said he was "scary" and tried to be scary, but the only thing scary is his in-ring talents.

Tony: I think you should respect the WCF veterans.
Salem: Uuuuummm…how about, …NOO!!!! I. Do. Not. Care how long people have been in the ring or if they have fifty-million matches under their belts. It means nothing to me!!! Oblivion is so fucking confused if he's a nice guy or a dick that it's hard to even take him seriously. Shit, Im confused all the time too but at least I know who I am and what Im about. …and Im about to whoop everyone's ass and prove the world wrong!!

Tony: That's GR-R-REAT!!!
Salem: I told you not to fuckin say that!!!

Tony: Sorry, I got excited…..
Salem: They all think Im a fuckin loser, …I'll show them differently… This match will get me back on my feet, ….beating all these assholes, …that'll close a chapter in my life. Taking down the bitches that I never got a shot it will let me sleep a little better at night because I don't feel like my career should have ended the way it did… Yeah, I could come back – my career doesn't have to be over….But I don't think wrestling is where I want to spend the rest of my life. But it is something I need to finish, I need get back in there one more time and prove it to myself, ….prove it to the world….Not to prove that Im NOT a fucking loser, …but to prove that I have the talents that it takes, ….to prove that I could be THE shit in the business and climb to the top.

Theres a list of people that deserve to fucking die at my hands. Some of them Ive beaten in the past and others that will fall to me for the first time….Some, like Warwick, got to see the spiraling end of my career and never truly learned what I can do in the ring….People like him, they get to learn the hard way. They get to experience something they've never been in the ring with before. When I fought in the WCF before, I fought to try and earn my way to the top…..I tried to look as good as I could and show off, work the fans and piss people off…. I fought with a different purpose because the stakes were different; there is no "tomorrow" for me in this business, no "next week" to try and win again. Eight months ago I had that…..But not this time.. No, this time, I fight to destroy. I fight to kill. I fight to make people suffer.

I don't care whether my opponents live or die, ….and I don't really care if I do either. …What do I have here in this world? All I have is my talent to hurt people, …I have no friends. I have no more family. I do think about Claire often but I cant dwell on that shit, …Claire was a junkie who was never going to clean up – no matter how hard anyone tried she just wasn't going to stop. So I have nothing in this world right now, and I have no reason to bow out of the match or not give every-fucking-thing that I have to obliterate the pieces of shit in the ring….It may be cheap, it may be dirty, …it may not be legal…but one way or another, Im going to win this fucking match and walk out the door – and I'll have the last laugh….
Salem lit another cigarette from the wet softpack and stared off into the distance as he clicked the flashlight off.
*Darkness again*