RP #1
Oct 1, 2017 23:32:10 GMT -5
Post by Salem Shepard on Oct 1, 2017 23:32:10 GMT -5
FREEDOM!!!!!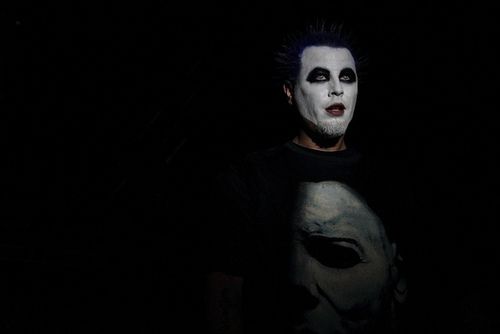 Voiceover of local news:

"In light of new DNA evidence, Salem Shepard has been cleared of all charges and released from ---"
Salem: It was the last thing they did for me….Before they dropped me off faster than I could kick the 'ol heroin habit…Maybe I should have listened to others, ….Maybe everyone else was always right.. Man, I dunno….All I know is Im on my own now, I aint lookin back at them fools and wonderin would could have been. They moved on without me and I can accept that, …I guess. I have to. I gotta move forward though….But how the hell a motha fucka supposed to move forward when he's broke though!? ….I'll find a way….
*******
August 5th, 2017. Huntsville, Texas.
The Huntsville Unit was an old brick structure with large windows that seemed to take you back to a different time period. Huntsville is home the state's most deadly electric chair; whose claimed more victims than any chair in the state of Texas and the inmates always thought the guards seemed too proud of that accomplishment. The double black doors of the facility busted open and Salem shot out of the building, wearing the exact same clothes he had been arrested in. On his head, still the pillowcase. This pillowcase was smiling, this pillowcase was filled with joy.
Salem: FUCK YEAH!!!
He jumped over the rails of the entry ramp and down onto the sidewalk, frightening an older couple on the otherside of the street. The looked at the officer standing outside and all he could do was shrug his shoulders in reply.
Salem: IT'S A BEAUTIFUL DAY IN THE NEIGHBORHOOD!!! IT'S A BEAUTIF----
…..what the fuck…..

He felt through his pockets and noticed that his weed was gone. He had been looking forward to that.
Salem: ..mother fucker…that's some fuckin bullshit… You know what else is some bullshit? My cellphone got cut off while I was in that hellhole! ….Why they cut my fucking phone off too!?....

He shook his head in disappointment and it could be seen in his blue eyes, but the smile on the pillowcases didn't reflect it. He could say whatever he wanted, but his eyes gave away the anger he had at ZT. He started to walk down the street, trying to figure out where he was headed and what he was gonna do in his life now that everything had changed. But he had an idea….As he turned the corner he saw more and more people walking the streets, some whispered his name – he noticed people trying to secretly take pictures of him.
Salem: SOOO… uuuh…WHO WANTS AN AUTOGRAPH!?

He looked in every direction as most the people froze staring at him, some walked away. A younger man walked over to Salem with a smile on his face.
Guy: So I see they let you out!? That's awesome bro!!
Salem: yeah…I know….Autographs is three bucks….

Guy: Three dollars? …But, I thought….
Salem: You thought?....Think about this. I just got out of jail. How the fuck am I going to eat breakfast!?

Guy: I umm…o-ok…
He reached for his wallet and pulled out a $5 and Salem snatched it from his hand.
Salem: That'll get you a picture too!! …You got a pen or something?

All the man could do was shake his head "no" and Salem sighed deeply from underneath the pillowcase.
Salem: Well, that sucks….Looks like you just get the picture….

Guy: I don't really want to pay for---
Salem: SHUT THE FUCK UP!!!

Anger that we didn't typically see from Salem was rising underneath the pillowcase. He had been off his meds for some time and he had no way to get them out here – but that thought hadn't crossed his mind yet.
The man quickly typed in his password on his phone and Salem snatched it from his hand and pulled in close to the guy..
Salem: Say: Fucckk ooooffffffffff

He snapped the picture and tossed the phone back to the stunned man and walked off. It wasn't ten seconds before a lady approached him with a younger girl, no more than 5 years old, by her side. Salem listened as she went on about her younger brother being a huge fan of his and the rest of ZT before he cut her off.
Salem: Autographs are three, pictures are two…..

Lady: Oh! Yeah, yeah! Sure!
She dug through her purse and Salem looked on at the little girl pressed into her mothers leg. She smiled a little at Salem, he flipped her off.
Lady: Ok here!
Salem quickly turned his attention to the lady and dropped his hand. It was a $10 she held.
Lady: I overheard you telling the other man that you haven't eaten, so hopefully that'll get you back on your feet.
Salem: yeah, lets uh, take this pic……Little girl, you want in the picture too?

She violently shook her head NO!
Salem: Well, fuck you too! You little bitch!

His world was rocked as the lady punched him square in the pillowcase, her fist sliding off his cheek and into his nose. She screamed and slapped on his head some more – his first reaction was to kill the slut where she stood. But the thought of going right back to Huntsville changed his mind. He took off and bolted down the street.
A black car pulled away from the curb and followed.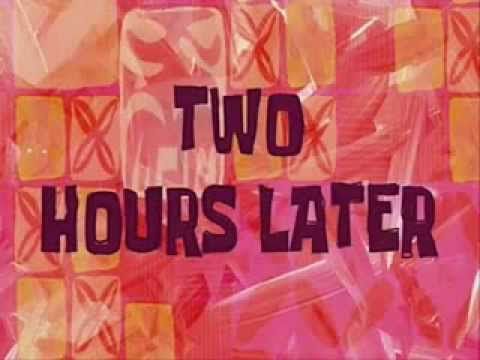 He had made a run for facepaint, the pillowcase was getting smelly and he didn't like the way people looked at him. They looked at him differently than when he had paint on. …It was a different kind of stare - and he didn't like it. His face was the typical white with black around the eyes. His hair was a bright blue and in desperate need of a cut. He was a little scraggly, but he appeared to be in good shape. Mentally, he was not.
He finished looking over the IHOP menu, his stomach rumbling at the smell of real food for the first time in a long while. A pretty lady with bright green eyes came over to take his order.
Waitress: What can I get for you?
Salem: Gimme this big ol' plate of food here, …and give me three more pancakes. Oh, and double up the eggs…scrambled.

Waitress: Do you want patties or links?
Sadness seemed to well up in his painted face….
Salem: oohhh….I'll have patties, …I guess.

She noticed his depressed tone of voice and gave him and odd look. Salem caught it.
Salem: You see, my boy Crazy J, ….he didn't like sausage links because they look like little dicks, and who wants to eat a little dick? I mean, I never really thought about it before, but I don't want to eat little dicks either.

Waitress: I've….never really thought about it like that before either…
Salem: But he has a point, right? Who wants to eat little dicks? What if they cut the dicks off people like Damien Kaine, you know, little guys…and package them up and yall eat them as links?

Waitress: Maybe you should keep your voice down, …there are kids over there.. I'll put your order in.
She motioned to her right and Salem noticed another mom glaring at him from that direction. He mumbled to himself
Salem: Fuck is these bitches problem today?....

He sat there, staring out into the midday sun wondering where he was going from here. He had nowhere to go. He assumed he still had a house in Michigan but how was he going to get there? ..He decided he was better off staying in Houston and trying to get back on his feet. He knew some places he could stay.
He glanced over at the TV and saw they were talking about a hurricane, but it was still a week away….He wasn't worried.
The glassdoor opened and a gentleman in a black suite walked in. He looked around a few tables before spotting Salem and walking over his way. Salem put up his guard, ready for a fight just in case. The man nodded and pulled a cellphone out of his inner-jacket-pocket and set it on the table near Salem.
Salem: Who the fuck are you? ….Is that mine?

Salem motioned to the phone and the man nodded "yes" in reply.
Man: Call Seth. His numbers in there. …It's your phone.
Salem didn't respond as the man turned his back to Salem and left the IHOP as quickly as he came. Salem looked at the phone, it was a newer model Samsung and not the crappy iPhone he had that no longer worked. He pushed the button and the home screen came into view. In the background was selfie that Seth had taken with a huge smile on his face.
Salem: …oh my God….

He rolled his eyes and scanned through the phone, there was nothing there other than the one selfie shot and Seths number stored in the contacts. He hit Call and put it on speaker phone as the waitress with green eyes refilled his orange juice.
Seth: Saaaalem!! Its soo nice to hear from you. How was your stay in prison? Have a good time?
Salem: No.
His voice was full of anger and his answers were short.
Salem: Of course I didn't have a good time. What do you want?

Seth: Wow!! …Is that a way to talk to a guy who just hooked you up with a phone? I know your "buddies" turned yours off. Im just trying to help you out man, …get you back on your feet.
Salem: Why do you care?

Seth: Oh come on, you know I care about all my former talents!!
Salem: You didn't just give me a phone to say "hi" and see how Ive been. What the fuck do you want?

Seth: Well, like I said, I can help you get back on your feet….You know WAR is coming up in just over a month or so….
Salem: Im not coming back.

Seth: I didn't ask you to come back, did I? Who said I wanted you back in the WCF anyway? Things have been nice and quiet since you all have been gone. …I would prefer to keep it that way. But if you'll listen and stop cutting me off, maybe you'll be interested in what I have to say…
Salem sat there for a moment as the waitress brought over his plate of food and he dug in like he hadn't eaten in a month.
Salem: Alright, Im listening…

Seth: As I said, we have WAR on the horizon and I know you could probably use a little cash to get your life going again. How about you come back, just for WAR, and I'll make it worth your while.
Salem: You really want me to come beat the fuck outta everyone you have?

Seth chuckled on the other end and this sent rage through Salem.
Seth: As long as you've been locked up!? You'll lose quickly and collect your money – and you can thank me later.
Salem: Fuck off! I was locked up and still gave Holmes a fight, he was the best you had and I hung right in there with him. …You don't think Im in shape!? You don't think I can roll over the bitch ass niggas on your roster? You really STILL fuckin doubt me!?

Seth: …I doubt you can stay out of trouble long enough to make it to the ring…
Salem: Whos in this match?

Salem chewed through every bite, quickly devouring the food placed in front of him.
Seth: Can you not smack into the phone!? You're seriously making me ill…its gross….
Salem smacked his foor harder, pancake flying out of his mouth and landing on the phone next to the plate.
Seth: You know how this works, it'll be almost everyone on the roster. You were in this match last year, you know how it goes….
Salem: Yeah, and I also finished 7th….as a ROOKIE!!! I blasted my way through that thing until Grandpa Odin got in the way…. What about the ZT guys, …They gonna be there?

There was some hesitation from Seth before he replied.
Seth: Well, ….No. They won't be there. …Just Vinnie, he'll be there…
Salem: NO!! NO!!!! Absolutely no fuckin way!! I don't want to see those fucking losers!! You know that!! You're only trying to get me back so I can focus on Vinnie. You want that as a storyline, you want to see us go at it so you can laugh about how we turned on each other. You want old ZT vs ZT to sell tickets, …you fuckin scumbag….This was all so you can bring more attention to your show. Fuck off, Im not doing this if Vinnie is.

Seth: Do you honestly believe in that fucked up little mind of yours that I NEED you!? I have the highest rated show on TV, I'll have the highest selling PPV of the year!! …And I need YOU!? I don't give a shit if you and Vinnie ever fight each other, ….I don't care Salem. Im offering you the opportunity to get back in the ring one time and put some money back in your pocket…..
….Or are you just scared of Vinnie because he was the best one of you? Maybe you're intimidated by the man that almost won the World Title in the tournament…. You'll back out over fear?
Salem couldn't even chew anymore and eggs hung from the corner of his mouth. His face around the paint was red as was his neck. He balled his fists on the table and did his best not to fling the plate through the window.
Salem: I fuckin hate you. Im not scared of anyone….Not Vinnie, Erik, Cash….or……even J….

Seth: What was that? Was that sadness I heard in your voice? Aaww, let me guess….You miss your friend. The sad thing is, all this time you really believed that Crazy J was your friend. Salem, he used you just like the rest of them did. ….Where are they now? Are they trying to help you get back on your feet? …I am. I told you I take care of all my former talents, …so let me help you Salem. For a guy that you called "your brother" I sure don't see him around. If he really cared, wouldn't he tell ZT to fuck off and help his brother off the street?
Salem: It doesn't matter.

Seth: Oh, but it does….Because it hurts you, I can tell just by your voice. You are a soft little bitch, the soft little bitch I always knew you were. You played second fiddle to them, you let them control you and manipulate you …and you took the fall in matches every time. Those are your "brothers," Salem. Do you want to join WAR – or not? Do you want to live on the streets – or not?
Salem: That's over a month away, that's not really "helping me back on my feet."

Seth: Im aware, and there's a solution for that. I can wire you some of the cash after you sign the paperwork. Jim's in the car outside, the guy who gave you the phone. He has a one match contract that all you need to do is sign. At least go look at it, Salem…..Go see what Im paying you and what Im giving you up front. I feel Im being very generous with my offer….
Salem: Im not even sure I know all the people on the roster anymore, not that it matters, I would fuck them all up anyway… I'll tell you what. Let me look at your roster and see who might potentially be in the match and I'll let you know.

Seth: Make it quick and call me back!!!
Salem: Oh, no!! You're staying on the phone!! Were gonna go over your roster together!! You might need to tell me about some of these worthless piece of shit nobodies that you've signed recently.

Seth: Oh God…..Salem, you already know I have compiled the finest talent in the world….Whoever you face will be better than the competition that you faced previously.
Salem laughed hard at the comment and the customers of IHOP gave him a quick glance.
Salem: HAHAHAH They shit, on God, bro….Lets see here…

Salem opened a browser on the phone while Seth stayed on the line. Salem found his way to the Roster Bio's on the WCF site and a confused look ran across his painted mug.
Salem: Soooo, uuumm….Where all the fuckboiis at?

Seth: Don't worry about them, you need----
Salem: I don't see nacho-beard Wade, …I don't see your savior Jared Holmes….What? Did they fall apart? Did they leave once ZT left because they didn't have any competition!?

Seth: No, that's ---
He was cut off again and this time becoming very frustrated with Salem.
Salem: Don't tell me, "no." I already fuckin told you when I was still in the WCF, they were only around because of Zero Tolerance. They had nobody on your shit roster to compete against!!! We were the only ones who could give them a fight!! You telling me that most of those guys left!? I still see losers like Andre and his black list, Rabid who still thinks he's King Shit, Im sure. Is Rabid your White Prince now that I don't see Jared on the roster? ..Thats too bad, I still owe that piece of shit a beating. I guess Rabid will have to do, or Andre…..Will they be in your little WAR match? Did you tell them that I was coming back to fuck them all up!? Ohhhh, I can't wait to see the shock and surprise on their faces when I walk down that ramp to the ring and prove to them I could always do this on my own. Those fuckin morons think I hid behind ZT, that I needed them to fight my battles for me because Im just a Rookie.
Seth: They will possibly be in the match, yes. But if I was you, I wouldn't get too cocky….You've been locked up while they train and wrestle against the finest in the world.
Salem: Slow down Tonto, I didn't say I was gonna be in your match yet. Im just surveying the buffet, that's all. I know Rabid will be in that match, ….why wouldn't he be? I have to say, …It would be nice to knock him out of WAR and show the world it wasn't a fluke last year and I could have won the whole damn thing. I guess it wouldn't look too good on his resume to lose to a guy who just got out of fuckin prison, would it!? No!! Then he would have to live with people saying, "So you lost to the almighty Salem Shepard when he got released, yet, Jared Holmes could take him out in the same situation."

I know Rabid wouldn't care, but he would get asked that questions SOO MANY TIMES!! Media people are stupid, …Its what they do. They would keep reminding him forever, …it would be fantastic!!! HAHA….See, to guys like him, Im just a fucking loser. That's all I ever was to them, but I did my part and held my own in winning titles, and as soon as I turned a corner – WHAAAMM!!! Fucked over by the police and locked up on some bullshit! …Im a fuckin loser, and to watch him answer questions about losing to a fuckin loser? …it's a great thought because there wouldn't be a rematch, …there wouldn't be a next week, …no way for him to try and avenge it. I have to say, if Rabid is there, it makes me think about this decision just a little longer. And I told ---WOAH!!! Hold up!!! What in the holy fuck is a Mushroom Mandingo!?
Seth: That's Andre Holmes and Jayson Price…..
Salem: TOTAL fuckin losers….Wait, aren't these the same guys that always told me my 'gimmick' was lame as fuck? …Even though I don't have a gimmick, I am who I am… 'middle school jokes' I think they called it? And then Andre goes off and does something like this!? There's a category for "penis size?" Are we having wrestling matches or dick measuring contests!? I thought this was going to be a wrestling match!? I don't wanna see a bunch of dudes whip out their peckers…

Seth: *sighs* ….That's not what we're doing…..
Salem: Yeah, Im not so sure about that. Reading this, it says that Andre has a 13" dick….And you really expect me to believe that!? The only way that's possible is if Andre was 13" tall himself. And get the fuck outta here with Pryce saying he has a 12" dong! HAHAHA ….bitch is as white as they come!! Aint no white boy got a 12" pecker!

Seth: So what does that say about you!? …white boy!
Salem: I aint afraid of what I got. It's about the motion in the ocean, …it's about girth!

Seth: That's what people with small dicks say…
Salem: It aint about length!!! I aint skred to tell people I got an average dick, shits right under six inches! That's normal for an American male. Trust me, I did a lot of reading while I was locked up!!! ….I tried to educate myself on the important things in life in that little ly-barry they had!! Oh, and Seth, Im taller than you, soooo, ….what does that say about you compared to me!? Im taller, so that automatically makes my dick bigger than yours!

Seth: What!? How about this: Im rich and you're not!
Salem: …*silence*… Ok, well, maybe you got me there…. Im just confused on why two men want to do porn together? Crazy J and I did some weird segments and shit, but we never discussed being porn stars together. If I was gonna get a porn mate it would be a female, and you know, over the age of 55.
….Your mom has a lumpy butt and I just pissed my pants…

Silence came next. Awkward silence from both ends.
Seth: What the fuck did you just say!?
Salem: What?
Salem wasn't sure he had actually said those last few words. He heard it, but unsure his lips even moved, or did they!? "That was fuckin weird," he thought. It was his voice, but *they* were all his voice – every single one of them. …But that had never happened before.
Seth: HELLO!?
Salem: Oh yeah, Im here…I uhh, I had a brainfart.

Salem finished off the rest of his food and the waitress with the stunning eyes quickly took its away, refilled his orange juice – but this time smiled and winked before she went away. Excitement swirled in Salems lower stomach, creeping down to his crotch with the look she had given him. It had been a loooong time with no action for the Schizo, and although she appeared to be in her early thirties – which he found absolutely repulsive – he would just close his eyes and imagine how she would look 25 years from now when he fucked her later. He didn't like it, but he could manage.
Priority #1. Fuck the waitress.
A new goal had been set in his mind.
Seth: So, Yes or No? What's it gonna be?
Salem seemed to snap back to the current situation and browsed through the WCF roster. Seth protested, claiming he had important matters to deal with but Salem seemed not to hear.
Salem: Well let's see here!! …You actually still have some impressive people on your roster! I see Singh is still around doing is thing, …oh shit!! He's your World Champion!? Ya know, I always respected the guy…I never had anything against Singh, but I knew he teamed up with people like Ethan King and David Sanchez and that respect level dropped some. I always took him for a smart guy, I always thought he was a man who could run on his own and just have allies when he needed them…. He never really struck me as a "Team" kinda guy, ..but I guess I was wrong. …that would be a first!...I assume that Singh would be in the match as well, probably along with his team mates, two of the biggest douchebags of all time by his side. ….I don't really know about the Pascal guy, but if he's there – and Im there – well, I'll just have to fuck him up too. …So yeah, looks like you still have some talent to throw into this match, …but I don't even know who the fuck some of these people are!! What kind of fuckin scrubs you signing these days!?
Seth: I told you, we have the best talent in the world!! You know that anyway!!
Salem: Yeah, but I dunno if you got the guys who can come in and take the place by storm…Fuck, I did it with those assholes when ZT got here, and I could do it again…. This time by myself…All in one match. I could do what I wanted to do from the beginning – and that was to beat everyone in the WCF. That was going to take months, if not years to do…..But WAR would give me that chance wouldn't it? It would let me stand on top of the WCF world, where I should have been, for one night and take that away with me forever. I dunno Seth, I dunno if I can turn you down…. Price, Carter, Warwick, eXtreme, …that fuckin Bonnie chic… I keep seeing more people that I know….Fuckin Digger too, …fuck that guy. I couldn't promise you that I wouldn't kill that retard if I decided to do this…I hate him almost as much as I hate Jared Holmes. ….Tell me something, Seth!! Is that old fuck Odin going to be there!?!?
Seth: Odin? I have not spoken to the legend.
Salem: If hes in, Im in!!! Im in RIGHT NOW if you tell me that old fuck is going to be there!!!

Seth: Im not going to lie to you just to get you in the match, Salem. I told you, I haven't spoken to the man.
Salem: I pray that the old fuck shows up!! He has something coming, he's the bastard that stopped me from winning WAR last year…I could have beaten every man left standing in the ring if it hadn't been for that big piece of shit! I always wanted to face off against him again, but he was too much of a bitch to ---

Seth: Yeeaahhh, …I don't know if I would call him that….
Salem: What-the-fuck-ever! …he was too big of a bitch to come back to the ring and face anyone from ZT! He didn't want have to face the week in and week out competition. He wants to keep his status and come back to WAR where he can slam down one worn-out wrestler after another and claim hes really done something!! Watch, if he comes back, he'll come in late, and look like hes dominating with one move!! It's all smoke and mirrors!!! Any tired wrestler is gonna take one slam from him and be done, ..I'll give him that… But he don't put people away like that in regular matches! No, he gotta work his ass off in a regular match!! People don't want nothin to do with him in WAR until they HAVE to!!! Then he looks dominate because he wandered around with tired wrestlers running away from him!! ….Like I said, SMOKE AND MIRRORS!!!!

Salem froze as he looked up and saw a familiar face walk through the front door of IHOP. He could hear Seth talking but none of it registered as he saw Crazy J, his face painted with his typical intricate design, walking over to his booth and sitting across from him. Salem started to say something but J cut him out. J put his finger up to his lips and pointed at the cellphone. J obviously didn't know Seth to know he was there. J motioned for Salem to continue the conversation.
Salem: Uuumm, …what?

Seth: Jesus Chris!! Salem, I need you to make a goddamn decision!! …Or get back to me later!! I have things that require my attention!!!
All the excitement, the loud tone from Salems voice had disappeared as he was still in shock that Crazy J was sitting infront of him.
Salem: Yeah…Uuumm….Yeah sure, I'll do it.

Seth: Oh thank God!! That's all I needed to hear! …Go outside and get with Jim…Sign the deal and you'll get some cash upfront.
Salem just ended the call with a nod and looked at Crazy J. He wasn't sure if he was mad at the man, or if he wanted to reach over the table and hung him.
Salem: …What are you doing here? ….

It was all he could get out.
******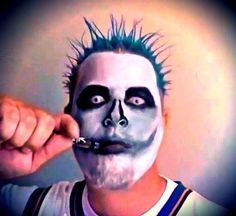 The waitress with the beautiful green eyes had her back turned to Salem tending to other customers when she heard him roar with laugher and having a conversation. She had just finished taking an order with the intention of going to the kitchen when she heard Salem call.
Salem: Hey, gorgeous! How about you get my friend something to drink!?
She turned around with a smile that quickly disappeared. Salem motioned to the other booth across from him, which was empty, and proceeded to ask the empty booth what it wanted to drink.
Salem: Coffee, he said!! Bring the man some coffee!!
She quickly gave two faint nods "yes" and turned to walk away, not sure whether to bring the confused man coffee or not….?