Post by Xtreme on Jul 19, 2017 20:34:46 GMT -5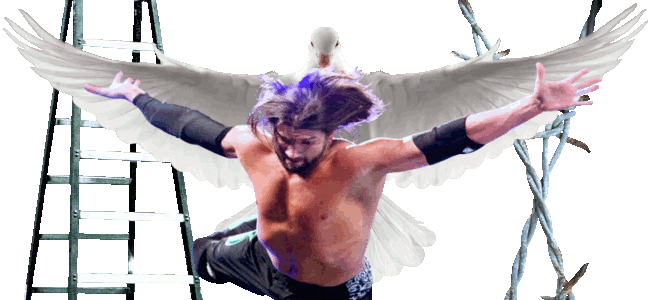 7/19/17
Undisclosed Location
Midday
The camera fades in on the VIP room of an undisclosed upscale bar. A few scantily clad ladies dance for the patrons, two in particular catching the attention of the cameraman. We zoom in on the conversation.
Hey, I tied with a former World Champion, right? So at the end of the night, I've already begun to accomplish what I set out to do in this tournament.
Indeed, Jaice. And the Order is proud of you for taking it to Franklin. The question now is, where to go from here?
Wilds chuckles, sitting back. He cracks his neck before taking a swig of bourbon, looking to his friend.
I've got another pass tonight, Aaron. Don't worry about it.
You can't simply assume that any non-former Champions are going to be easy pickings.
Bro. This has nothing to do with title history. I've faced the self-proclaimed "Demon Wolf" before, and I kicked his ass to the curb. This is someone who hasn't gotten so much as a step up since I kicked him like Beckham kicked soccer balls. Seriously; I'm wondering what in the blue hell Seth thought putting him in this thing in the first place.
Kalis shakes his head, taking a drink of cognac. He looks up, an air of annoyance.
Jaice. You know as well as I do that people can surprise you. If you don't take Udy seriously, he's likely to take you to the limit.
Wilds chuckles, holding his bandaged midsection. He looks to Kalis, unwavering.
Udy has been slumming in obscurity. Meanwhile, I'm making waves and beating respect into the opposition. Hell, Frank came out last night and said he had some respect for my heart and potential. And he was right- I gotta start turning that heart into viable wins and potential into championships. So yeah, while I'm facing the cream of the crop this week, I'm going to take every opponent dead serious.
But the Demi Pup? That kid has NO idea what he's gotten himself into. I'm the XTREME Aerialist. I LIVE for death matches. I THRIVE on pain and peril. And while he squanders away whatever talent he might possess, I am working my way through legends and former World Champions. At this point, the level of competition is tipped so much in my favor, I could spend half the match watching him figure out the ladder and the other half making phone calls while I'm smacking him around like a bitch. Trust and believe, Si, this match is a wash.
Kalis and Wilds share a knowing glance, Kalis tilting his head. He takes a sip of cognac, shaking his head.
If you say so. I just hope you're as prepared as you are cocky.
Wilds grins, holding up his bourbon.
It's not cockiness when you can back it up, Kali. That's called confidence.
Kalis raises his cognac, a clink between the glasses. They down their respective drinks, turning to the female entertainment before them. The camera pans the room before we fade to...

Static.