Post by Wade Moor on Jul 19, 2017 11:06:22 GMT -5
King of the Deathmatch
Night Three (aka Third Victory aka the amount of buffets the VBA cleared this morning)
Sharknado Match
Wade Moor vs William The Behemoth (aka Megalodon vs Baleen whale)
The amount of stitches Wade had received since he arrived back at his hotel room had numbered around sixty five - though still just underneath the number of double cheeseburgers that William The Behemoth had ordered from catering - and the King of the Deathmatch Tournament was beginning to take its physical toll on The Leviathan. Mentally, he felt tops. He felt elated. He felt stronger, more rejuvenated than he had in his entire WCF career, and as Bonnie slid the last suture through a deep gash in the back of his neck...he felt more alive than he had in his entire life.
Bonnie Blue: You ready to throw in the towel yet?
Bonnie quipped as she tossed the fourth blood soaked towel over Wade's right shoulder and it hit the floor below.
Wade Moor: Are you kidding me? I'm just getting started.
Bonnie Blue: You'll be King of the Deathmatch before too long then...should we start pickin' out your coffin now or are you goin' to leave that for me after you die of blood loss?
Godnilla laughed. A hearty deep chuckle that resonated through the room and warmed Blue's bones.
Wade Moor: Just send me out to sea, watch from your widows peak as i become one with this planet once again.
Bonnie Blue: And ruin years of rottin' corpse fertilizin' the Earth? Not on your life.
They both laughed this time.
Bonnie Blue: So what kind of concoction did they come up with for you tonight?
Wade Moor: Seth texted me, "William The Behemoth, Sharknado Match, main event again."
Bonnie Blue: That doesn't sound....good. The fuck is a Sharknado match? First bears, now this shit?
Wade Moor: I'm hoping its some kind of threesome with Tara Reid.
Bonnie slaps Wade on the arm.
Bonnie Blue: More like John Heard.
Wade Moor: I think I want a divorce.
Bonnie laughs as she wraps her arms around Wades chest, pushing her breast up against his back as she hugged him firmly. It made Wade feel even more at peace.
Bonnie Blue: So...that stuff I wanted to talk to you about the other night...
Wades heart began to thud against his chest cavity.
Wade Moor: Yeah?
Bonnie sounded nervous, as if her own heart was beating against the lining of her breast bones.
Bonnie Blue: I figure now is as good a time as any before you, you know, die or somethin'.
Wade Moor: What is it?
Bonnie Blue: We've been goin' for some time now...hell, I'm just gonna spit it out; Wade, I love you.
The thunka-dunk of his heart pounded even more rapidly.
Bonnie Blue: You make me feel...I dunno, good. It's been a while since I've had a connection like this with anyone, given' our lifestyle, it's no surprise. I know a lot of people look at you and see a monster; but I see everything that lies underneath. You're a good man, Wade Moor.
Wade Moor: Are you sure about that?
Bonnie crawled around Wade and sat upon his lap, her eyes glimmering blue under small salty tears.
Bonnie Blue: Positive.
She kissed him on the lips and Wade smiled. The two fell onto the beds, laying down with heads pushed together, Wades arm underneath her neck.
Wade Moor: Hey...
She turned towards him, her eyes curiously.
Bonnie Blue: Yeah?
Wade Moor: I love you too.
She smiled as she planted another kiss on him.
---
- L O V E I S J U S T A W O R D T H A T I S A Y -
---
Wade Moor: William The Behemoth, or as you were known in the cetacean family, baleen whale, and given that your gimmick is about 28 to 33 million years old, that sounds rather fitting. You probably had two heart attacks just listening to that...don't worry, I'll put you out of your misery tonight. Trust me when I say this isn't a match you want, Billy, this isn't a match you want at all. This is where your hopes and dreams of winning the King of the Deathmatch Tournament come skidding to an extremely obese halt. You'll go down huffing and puffing, drenched in gallons of sweat, and missing one thousand pounds of flesh...but don't worry, it looks like you can afford it.
Are you finally learning that size isn't everything my Bebop? You were holding your own against the noobs in the undercard, but when you finally had a chance to show the world what you were made of, you shit your size fifty eights you got from the Fat and Round specialty store you've patronized since you were four. Ol' Gravedigger beat you up and took your lunch money - Yeah, he used to be my boy, until I made considerably light work of him on some throwaway Slam and now he hates me or something. I thought we were boys, GD? Hit me up sometime so we can talk, yeah? - he took you to McDonalds and didn't order you anything.
That's fucking cold man. He took your meal ticket to Ultimate Showdown - no, not Ultimate Dragon Buffet you mouthbreather, calm down - which is just as well because you would have been royally fucked in that match. Or maybe not. We're in a WCF where Dion Necurat holds the World Championship, so just about anything is fucking possible in two thousand seventeen. That's...a scary thought, really. I aim to change that perception; this is the land of crushed opportunity. You want a good push Billy? How about I do you Scarecrow McMorris style and push your lard ass to your death? Luckily, we won't have to hit the scaffolding, I'll just throw you over the top rope and let you drown in shallow water. Death by; one push up.
They told you this shit was a Sharknado match, right? This is right in my wheelhouse...but they tell you that I'm the shark? That's right, Wade Moor will be doppelgängering in this bitch, so what you gonna do when the Megalodon comes to drop 40,000 tons of Broseidon Punch on your dumb fucking face? Probably what you always do, eat your sorrows away. Sad news; Godnilla's hungry too and you're in my ocean you pleb. What do you have to say about that?
Not a chance fatso, but I will take space in your head. I can't wait to step in that ring with you and catch my six points. This Block has been fruitful for your boy - fruit grows on trees in case you didn't know - and a literal cakewalk - not actual cake, chill. This has been way too easy for me, it's like this tournament was built specifically for Godnilla. The writings on the wall, but there's no pictures so you got The Behemoth a little confused, so I'll spell it out for you.
B
E
N
D
T
H
E
K
N
E
E
If you can you gargantuan piece of shit.
---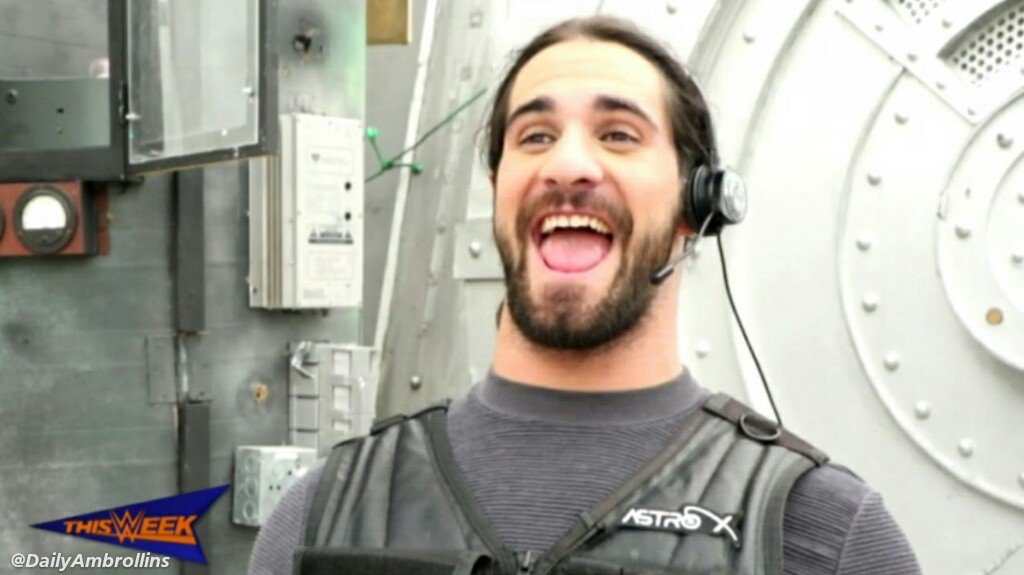 The air hung heavy, thick with heavy rain pouring down over concrete, where John Rabid stood with a briefcase in his hands. The sound of static rings out over Rabids headset, Wade Moor signaling the cue.
Gen. Wade Moor: Have you isolated the isotopes, Rabid?
Gen. John Rabid: I have, preparing for capture.
Rabid looks out into the distance, a ridiculously comical tornado off in the distance, spiraling with a metric fuck ton of sharks...but they were eying one in particular.
Gen. John Rabid: I don't even know how something like this is physically possible.
Gen. Wade Moor: Who are we to question the forces of almighty nature?
Rabid shrugged as he spotted his target in the distance. The Massive Megalodon, it's tank sat some 100 feet below the barreling tornado.
Gen. John Rabid: Indeed. Preparing to launch.
Rabid opened his briefcase, pulling from it a clear tube filled with a gelatinous green formula, and plugged it in to a device of his own concoction, giving him the ability to manipulate the weather.
Gen. Wade Moor: On my signal...now!
Rabid flipped the switch and the Sharknado came to an abrupt halt, and the Megalodon fell through dead air, splashing into its tank where it awaited transport to the arena.
Gen. John Rabid: What forces have we reckoned with this?
Gen. Wade Moor: Total...and absolute control.