Post by Cheyenne on Jan 10, 2017 22:53:55 GMT -5
Crunch!
Squish!
Splat!
A dark dank ran down apartment. The sink full of dirty dishes, gnats buzzing above them. The attached living quarters has soiled clothes scattered. An overturned love seat sits in the middle of the destroyed room. Down a leaking hallway and around a wall with holes in it, there is a Mid twenties woman sitting on her smooth pale legs on a disgustingly filthy bathroom floor. The woman's fiery red hair fell all around her as she sat there crunching roaches with her finger, like a novice types on a keyboard. She picks a live cockroach up, securing it between her thumb and fore finger.
Girl: Lil Bug. You are like most women.
The attractive woman tilts her freckled face and blinks her perfect green peepers as she speaks.
Girl: You travel in packs.
Scatter!
She yells at the other roaches and they scurry as the one dangling light above flickers, showing the toilet overflowing.
Girl:Yet are weak when confronted.
Using her damaged unpainted nail, she works the head off of the defenseless insect.
Girl: Women depend on men. Like you depended on your speed.
SPLAT!


She throws the dead bug against the decaying wall, and gets on her hands and knees, with her face lowered to the pest level.
Girl: mmmmmmmmmmm *she runs a hand down her side * yessssss run babies.
SLAP! The
woman's
small hand land hard on the damaged tiled floor killing many of the vermin.
Girl: *laughs*
karma's
a bitch.
She tilts her head and slurps up many dead insects. She snaps her head back as she her body contorts back to a seated position, chewing the corpses of her prey. The bugs crunch as her perfect white teeth break through their hard exoskeletons and their pale brown innards ooze from her dark green painted lips.
Girl: Mmmmmmmm *Manic giggling*
The woman burps, a raunchy aroma fills the air and puts her hand to her mouth and her emerald orbs briefly glow innocently before going back to looking completely deranged.
A scrawny underfed grey rodent scurries across the chipped tub as the light flickers again showing the woman's ripped deep purple nightgown. The strange woman bends backward, her flaming mane tickles the floor as she maniacally laughs once more, before jolting into a standing position. The crazed burgundy beauty stands eye level with a shattered mirror.
Girl: Your a fucking disgrace. You're a hideous mess. That will never make it. Not without me. You whore!
Upon the utterance of those last words her petite fist slams into the remains of the mirror. Blood trickles from the stinging fresh wounds on the woman's fist as it slides down to the unkempt porcelain.
Girl: They. Like the male populace. Thinks that I am not worthy. Mhhhhhmmmm But. the unworthy ones are those who hide. They hide behind their men. Brothers. Fathers. Kings. Husbands. All pathetic! *she sucks on her bloody mitt* mmmmm without women. Men would simply not exist. *giggles*
The small framed women twirls expeditiously, and fluidity leaping up on the cracked sink.
Girl: A leader's husband. Mwhahahaha. A so called Queen. A queen to a bishop. True queens. Consequential queens. Need no male counterpart. Especially a lowly bishop. That metal band. Your downfall before your rise. Those Indie wins mean as much as your husband does. The pills. The pills help. Should kept them over him. Karmas a bitch.
The sink suddenly collapses under the meager frame of the woman, sending her crashing into the moist rancid floor. She burst out into laughter yet again as her gorgeous locks become even more
crimson
with the woman's life force. Soon the laughter ceases as the woman's eyes roll back into her skull and she falls unconscious.
How long it's been, the woman can not tell as there is no windows in the ravaged lavatory. She awakens in a seated position. The broken pale skinned beaut lifts a somewhat limp arm, that has roaches swarming all over it.
Girl: Give unto this earth. That which you take.
With that she backhands her hand into the fractured wall exterminating the feasting insects. The young lady then shifts forward to a kneeling position and picks up a shard of glass. She examines herself in it a bit before her fiery soulless eyes change to those of a beaten child and her sadistic smirk twist into quivering pout. Her blanched body shakes as tears roll down the heavily freckled face.
Girl: Fa..forgive me father. I...I know I sinned. NO! Bu...but it taste horri…
The girls hands slam to the floor as her head bobs and back and forth. The woman sounds as if she's choking and gagging and tears pour down her thin face. Her head jerks back suddenly.
Girl:*gasp* It was just a small kiss. It wasn't even on the lips daddy.
The woman recoils as if hit, then her body falls back to the floor where she glimpses the shard of glass in her hands. Like a lion pouncing her prey, the woman leaps from the floor and slams against the adjacent wall. She slowly drags the sharp edge of glass against the wall, about a adult males throat level, her own blood painting the wall. Her face is warmed by the blood smeared on the wall. The blood combines with tears as she collapses against the wall and slumps to the floor, defeated looking.
The girl's body convulses as she sobs muttering, love thy father, forgive thy sin. Her grasp has relinquished the glass shard as blood pools on the floor around her petite wounded hand. Suddenly a phone rings from somewhere in the disaster that once was the living room.
The girls snaps straight up, smiles then crawls into the musk smelling room. She crawls to a pair of tattered black jeans hanging from the overturned couch. After few seconds of digging in the pockets, she pulls out a old Nokia phone and pushes the green send button.
Girl: *giddy sounding* Cheyenne, Speaking. What needs done my Queen?


A pause as the girl, Cheyenne, sways back and forth in a seated position, taking in all the other end says.


Cheyenne: Jump the fat pig. Bring him to the ring. Yes. Yeeesssss. Then they will see The Sisters of Fate are no joke. Yes. Yes Its that time. That time of the month. Time to give back. DLVGAR back BAGLE AS DLVGAR NONCA us.
Another pause as Cheyenne stands, nodding along to whatever the other person tells her.
She then puts her hand out and lets the phone drop from her damaged digits. A fat rat squeak as it shoots out from under a old frayed bra.
Cheyenne: Mmmmmm *giggles*
yes. Run.
RUN!
All of you skanks. Run.
She begins to giggle uncontrollably as she walks back into the bathroom. She reaches down and turns on the water, and flips the drain. The water sputters and sprays a brown rust smelling liquid at first, but the longer it runs it slowly becomes a clear beautiful liquid. She runs her hands up the stiff, tattered deep purple nighty, that she's worn the last three days, slipping her fingers under the straps and with one fluid motion, disrobes the stale clothing. The mirror shards floating in the toilet water filled floor, reflect the trimmed fiery bush and the underside of her flawlessly freckled b-cup breast, her small nipples standing erect. She smirks at seeing herself in such a state, and slides one leg into the hot relaxing water. As she steps the other leg into the therapeutic waters, she turns off the faucet and drops down into the engulfing liquid.
Looking like a completely different young lady, dressed in a dark emerald ball gown with blue earrings to accent her pretty face, and compliment her blue-green heels, she grabs the phone from the floor and tosses it, casually into a deep green handbag. She tosses the hand bag over her shoulder as she exits the malodorous apartment, kicking the door shut behind her.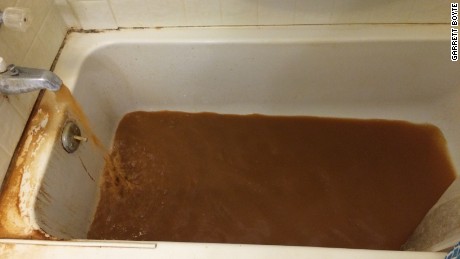 Philadelphia, Pennsylvania
The backstage of the Slam arena at the Wells Fargo Center, reeked of sweaty men and their arrogance. Cheyenne twisted her nose in disgust, as she walked down the corridor in a figure shrouding tattered black and moss colored floor length overcoat and knee high black boots, seeking her target. She stops, tilts her head as she examines Lilith's former little boy toy, chatting it up with an extremely obese man. Cheyenne could smell stale Cheetohs and Mountain Dew wafting from the young males, as she creep up to an equipment box and peeked over it. Another Man, a large lanky guy in a strange mask came barreling through a nearby door labeled Brotherhood. She peeped over the box, and ponder, is this man related to that joke Smartina in my match at thirteen? If she's as much a joke as this masked imbecile then no need to worry about her. Her green eyes shut and opened methodically, as she waited for her target to be alone. Once the objective left the other two, in search of a vending machine, Cheyenne lurked out of her hiding spot and stalked him. Loud clanging noise echoed the empty refreshment room as the corpulent man dropped quarter after quarter into the machine. He kept mumbling about Kidd's enforced diet; meanwhile Cheyenne draped an arm down grasping onto a lead pipe. She crept up on the
unsuspecting
man, holding her breath to avoid the pungency of the man. Biting her lower lip, she grasp the pipe with both hands and raised it head level slightly twirling it. The man bent down to retrieve his candy bar, as he returned to the vertical position she let him have everything she had in a single meticulously aimed blow to the temple.
The man couldn't get much more spoken. Cheyenne's face resembled that of a
Cheshire
cat, as she pelted him five to six more times. The second blow dropped the man, but she was having so much fun it was hard to remember. To remember, she needed this pig alive and drug to the ring so his friend could watch. Cheyenne found a nearby wheelbarrow and after a lot of struggle got the idiot into the rusty contraction and began taking him to the ring leaving a trail of blood in her wake.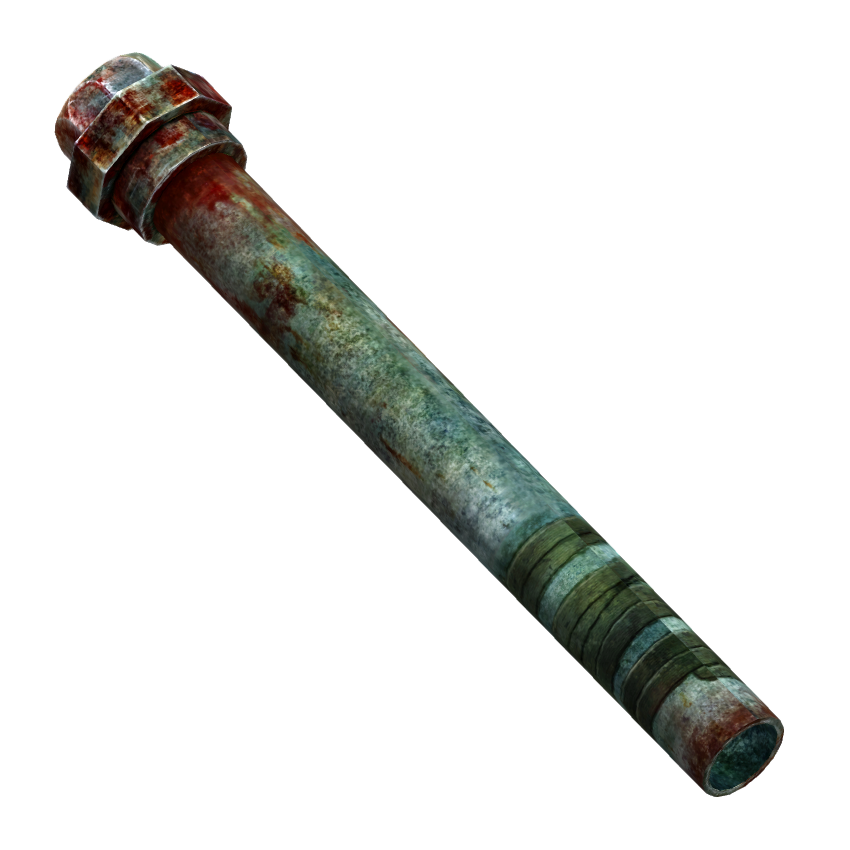 After the beatdown in the ring, of Kidd and his friend, Cheyenne felt so alive. She was slightly angry she wasn't allowed to break the goat man's arm as well. The way that scum eyed her. He was undressing her due to her Swedish roots, she knew it. He is a pig and will be dealt with much like the Princess that is married to the pig in the ring right now. Cheyenne was in some dark part of the arena, watching the Brotherhood face off against Zero Tolerance.
Cheyenne: Karma you depended on men your whole life. Hehehehe
She twirls a crimson lock around her pointer finger.
Cheyenne: Your ex. Thats where you learned to flop around the ring. Your current. He guided you. Now you feel you're a queen. I've told you Queens. Authentic Queens need no man. Juanita Juarez. You have a lot in common. Double J. Latino thug. You and Karma are exactly the same. Women who pretend to be tough.
Cheyenne runs a thin finger along the dust ridden pipes that ran along overhead.


Cheyenne: Maybe. Maybe you're worse. You actually need man to help you win. He cheats for you. He probably cheats on you as well. The so called legend. You leech onto this legend. He is a legend to men. A nothing to true women. Women who need not brothers. Fathers. Husbands. Clients.
Your brother is irrelevant as that joke of a career your greasy haired man calls a hall of fame worthy. Hall of Fame. Another tool for men to compare dick size.

Notice.
She brings the dust covered finger to her lips and blows.
Cheyenne: Notice,you're not in it. All your so called history. Yet no woman. Is in the men's club. They don't want us in it. And you support that . You encourage men like your brother. Your boyfriend. To think they are better than true women. True women like my queen. You even stooped so low.
She squats down to the frigid, hard concrete floor and grabs her satchel.
Cheyenne: You stoop as low as a roach.
The ginger pulls a large hissing cockroach from her bag.
Cheyenne: Your man was so pathetic. Pathetic enough to hide behind a mask. He wore a mask to to get back into this shitty company. He needed his ego stroked more than you could even do. He went from owning the fed. Being king among men. To a masked joke. Heheheh, You weren't even his first choice. Carlos Estrada. Jesse. Manager. Girlfriend. You knew this though. Why you played with Chad. Oh Chad Evans. Another of your crutches.
Cheyenne raises the roach into the air, then slams her hands together. SPLAT! The noise breaks the eerie silence in the room, and brown goo drips onto the woman's face. She runs her hands slowly through her hair then down her face, smearing the guts down and into her awaiting lips.
Cheyenne: Mmmmmm you're an after thought. To Gravedigger. To WCF. To Final Girl Battle Royal. To me!
Cheyenne lets loose a low guttural growl, as she turns to leave the boiler room. A Referee opens the door, nearly hitting the petite ginger in the face with the door. A fire flashes in Cheyenne's eyes as she dodges the door and grabs the man by his striped
officiating
shirt.
Ref: Umm Miss? You can't be in here!
Cheyenne gets a glazed over look in her jade eyes, as she slams the man against the nearby cold concrete wall.
The man's voice becomes shaky and his above his brow sweat begins to form: Mame I..I'm sorry but you really are na…
Cheyenne: You! You did this to him! You were asking for it! Always dressing all provocative!
The surprisingly strong smaller woman pulls a small golden hilted dirk from her boot, and runs it up the man's leg, a cross his chest, cutting into the fabric of his shirt and exposing his bare chest.
Ref: MAME! Puh puhwease I have no idea what you're talking about.
The man trembles and shakes as Cheyenne rips his tattered shirt from his weak frame..
Cheyenne: You, if you had just giving him what he wanted. You harlot! You floozy!
The red head scrapes the knife across the exposed flesh the man screams in pain as blood trickles down his chest.
Cheyenne leans in and whispers at first: All your fault. All your fault. Had you just given him what he wanted lil bird. Your father would be alive! Now you hooch you will pay!
The sadistic woman slides her free hand up the man's face and begins patting him.
Cheyenne: There, there, lil bird. Mommy will take care of you.
She suddenly jams her thumb into the man's eye socket. Blood and tears oozed from the wound as Cheyenne leaps up and locks in a flying armbar. The man's tendons stretch and then you hear something like meat ripping from bone. The man collapses from the pain as the girl continues to tear at his arm for a few more minutes before getting up and sliding out the door.
Cheyenne made it back to her dilapidated apartment building in Chicago still dressed in her coat and ring gear. She opens the door to that all too familiar raunch odor and inhales the pungent odor deeply. As she strolls through the trashed living quarters slowly disrobing her coat, then she peels off her tightly fitted dark green and black top throwing it on the overturned couch sending roaches to scatter everywhere.
Cheyenne: I hope she is proud of me. I did good my Queen?
She tilts her head as she ask the question to the empty room. She reaches back and unclasp the clips to the deep emerald brassier that contained her ample breast throughout the day. She quickly catching a cockroach as it scurries atop her boot that she was in the process of removing. She pierces the creature with her sharp canine and sucks it dry as she walks down the hallway to the sleeping chambers stepping out of her skin tight dark green pants.
The bedroom is mostly empty besides random newspaper clippings duct taped to the wall, and a single dingy yellow and brown stained mattress in the center of the dark room. She pauses next to one clip, grinning sheepishly before plummeting onto the bed.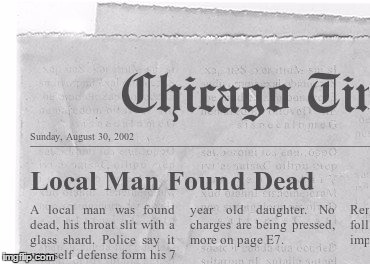 Snuggled up under the thick comforter, she begins to rethink of the the day's events, and gets aroused. She hopes when she meets here queen tomorrow, to get her plane ticket to Minneapolis, that she will be rewarded in a very special, and pleasurable way.
The streets of Minneapolis were crowded with people who only cared about themselves. People on their phones, people running to and fro, scrambling, hurrying to get nowhere fast. One such person was a colored man, in a freshly ironed
Armani
suit, talking on an
iPhone
.
Man: Yes baby girl, but
Daddy's
got a special business meeting tomorrow and I just won't be able to give you my attention so I don't see much reason to pick you up Izzy.
This peaked Cheyennes interest. The woman kept her head down but tailed the man listening to his excuses on why he wouldn't get to pick up his daughter, and how he would miss her dance recital. She tailed the man to his home, A large 3 bedroom house, with a white picket fence and well kept yard. The man had another call along the way as well, his friend and true reason he wouldn't be picking up lil Izzabella. Apparently Aron, which was the deadbeats name, was expecting lady company tomorrow night and that was why he would miss his daughter's dance.
Cheyenne infuriated had followed the man all the way to his house and now lie beneath a neighbor's car waiting for the shrouding cover of night to fall.
The engulfing darkness finally comes and the demented female slinks up to a back window, finding it unlocked she slides it up just enough for her small frame to fit in. the room is a bright pink, that much is clear even through the sheer lack of light. Eyes peer out from shelves and from a four poster bed in the center of the room. Dolls. This must be lil Izzie's room thinks Chey. An idea comes to her and silently and stealthily she begins to goes to work putting her plan into motion.

------------------------------------------------------------------------------------------------------------------------------------------------------------------------


The Aron had fallen asleep on the couch, a warm half drank Miller Lite on the table in front him. The man stirred upon hearing a noise, and sits up, looking around the room. He reaches over to the table lamp and clicks the chain. The light comes on and what he sees startles him up off the couch. The man runs and flips the switch to his large living room, and screams in shock, as all the bulbs have been covered by bloody hairless baby doll heads.
The man stumbles backwards, and something hits his leg hard. The object, or objects as he now sees clearly, are human legs that trip him and send him flying face down into the couch. The small woman pounces upon the prone man's back and locks in a rear naked choke. The much larger and stronger being stands up and with a groan runs towards the nearby wall. He slams his back, assailant and all into the wall, to which she moans out in a mix of pain and pleasure.
Aron: Who..the..*cough* Fuck are you...bitch?


Cheyenne: Lil Izzie's, Demon god mother. You should have, shouldn't have disappointed that poor sweet girl. Poor Izzie.
The man goes to pull her off his back, but his pinky finger is met with something hard and sharp. He draws back his hand which is now covered in blood; as his oxygen supply depletes he realizes the psycho is nawin on his detached finger remains. Hours later the man blinks in and out of consciousness. Once his eyes focus, he sees the ginger, drinking his leftover beer. He goes to strike out, but his hands are bound behind him with
bed sheets
. On the wall behind the woman is a large pentagram drawn from what looks like to be his blood. He tries to speak but is to weak from the blood loss. Cheyenne notices her targets awake, she tilts her head and grins ever so lightly.
Cheyenne: MMMmmm *giggles* Oh, you're awake.
She drops down to all fours and crawls to the man,as he struggles as best he can.


Cheyenne: My lil bird you're no devil. My master, my master is much more powerful than you could dream. You, you are a disgrace to HER mighty name. No, not my Queens, but the one above her. The Devil is real, lil bird. She is not you. I know, I talk to her. Most don't know that the devil is a woman. My Queen doesn't know. DIAVOLO!
The woman reaches the man, whom has managed to struggle enough to fall over. Cheyenne grasp the bottle opener on the coffee table and becomes entranced as her mind creates a new scenario.
Cheyenne: Thursday, Jared Holmes bitch. The woman who shares with my Queen. *giggles at the thought* You and her are more stereotypical women. Living in the shadows of supposed great men. Men that only got their greatness because they are men. Had they been women, they would not have gotten that shot. But you, you and Thursday are content, content suckling off them. Drinking in their fame, fortune, and glamor as if you earned it.
Cheyenne takes the bottle opener and places it on the man's thumb nail. She mutters something in Enochian
then slowly and methodically begins to tear the nail from the thumb of his right hand. The man gets a sudden burst of adrenaline from the pain, enough to shout out in excruciating pain.
Cheyenne: Shooosh lil bird. Alessandra, lil Alice.. Lost in Italian wonderland. You do everything for your man, and he doesn't even reward you. Reward you with his last name.
Chey snickers and pops the pointer nail off next.
Cheyenne: Reward, hmpft, more like punishment. * she pops of the middle fingernail* You're not even a wrestler. Nothing but a smooth talking wannabe thug.
She tears the ring fingers nail off next, slowly admiring the gore as blood drips like rain in the springtime. The man has long past out by now as Cheyenne continues to rip the pinky nail from his hand.
Cheyenne:Oh. *she gasp in mock surprise*
Lil bird, you couldn't handle the pain. Much like you won't be the Final Girl come
Friday
.
The crimson haired woman's phone begins to ring. She tosses the nails onto the prone man, and answers it.
Cheyenne: Helloooo my Queen. Who? She is? Interesting. TELOC OL OIAD witch!
No? Why? Yesss, she's yours. Yes, yes I won't kill her. She's no you, but was a former world champion. An attractive, and strong woman. *moans into phone, but immediately flinches* I'm sorry my Queen. No, she may wield my master's power, but my master wields me for power. Yes, yes and for you my Queen.


Cheyenne squats down tilting her head examining the man's wounds and sucking the blood off the fingers in between talking to the other woman.
Cheyenne: There is more to my master's power than what that so called The Epitome of Evil's prestidigitation tricks.
The other end laughs then hangs up. Cheyenne puts the phone away and stands up.
Cheyenne: Sara, my lil bird. My Queen says I can't end you. But *looks at the pentagram* my master wants me to end you. You are beautiful, *moans rubbing her hand down her side* powerful woman, but you spent the majority of 2016 losing matches and making forgotten comebacks. *giggles*
My Queen nor master is afraid of you, nor, *
pauses
* nor am I. I guess you should be thankful, thankful Jared Holmes at least won't be able to get his filthy dick beaters on you this time, and *moans once more, but louder* hump your beaten broken body, bitch!
Cheyenne spits on the man: Oh and buy Izzie a pony, you fucking pig!
With that last statement she leaves the man's home to prepare for the big match.