Post by Joey Flash on Sept 30, 2016 18:55:54 GMT -5
Limousine Confessions


The limousine engine purred as the sleek vehicle weaved its way through the streets of Philadelphia, its occupants sitting on opposite sides of the interior with a veritable mile of space between them. Jared Holmes raised the small mirror in his hands, his face tilting down to position his nostril along a line of fine white powder. With a snort and a whipping of his head forward, the line dissolved into his nose. Placing the mirror on the seat beside him, a black leather gloved hand came to his face, pressing closed the other nostril as he inhaled sharply to clear his nasal passage before shaking his head and pushing his blonde, floppy bangs out of his face. Flash looked less than amused as Jared picked up the coke mirror beside him and held it out.
Jared: Next one's all yours, buddy.
Joey: Don't call me that.
Jared grinned a shark-like grin, his head tilting to the side. No, even after all this time the cat-and-mouse game hadn't ended. It hardly mattered how close their WAGs got on or Jared's position as Flash's manager and agent; there'd always be that unrequited dynamic. It was far too compelling to give up. Shrugging, Jared placed the mirror back on the seat, crossing his legs at the ankles as he kicked his feet up onto an adjacent seat and leaned back, staring at the ceiling behind Louis Vuitton Exaltation sunglasses.
Jared: Anyways, you'll kill it. You ready for this interview-slash-appearance?
Joey: I still have no idea what the fuck you've signed me up for.
That Cheshire Cat grin stayed on Jared's lips.
Jared: I got a buddy who has been working for Seth as an intern. Jeff Perkins, Brofessor Coach.
Joey sighed, a hand raising to run through his hair.
Joey: How many idiots do you have on your payroll, weaseling their way into places?
Jared shrugged.
Jared: Don't worry 'bout it. Anyway, he's a big mark for you. Total sucker. He graduated Iowa with a degree in English and thinks wrestling is fake.
Flash cocked an eyebrow, his voice raising with a touch of incredulousness.
Joey: Come again?
Jared: Yeah, he thinks it's fake and we're all just guys playing characters. How the fuck do you think I'd get people to willingly work for me after I've been this big bastard on TV?
Flash gave a dry scoff, shaking his head slightly.
Joey: I take back what I said: you're not surrounded by idiots - you are an idiot.
Jared's grin never waved, another shrug meeting Joey's insult.
Jared: I'm getting by. Anyway, you're gonna meet with Brofessor for a little chat and a blog post.
Joey: What? A fucking
BLOG POST
?!
Jared: Yeah, he runs this little Tumblr thing where he analyzes the storylines of WCF from a fictitious perspective and critiques their tropes a -
Joey: I am NOT doing a fucking blog for some hipster faggot!
As Joey's rage grew, Jared pushed himself up and lowered his sunglasses, his sea green eyes shining with wicked mischief.
Jared: Joey, Joey, you're missing the big picture: one, everyone is gonna read it cause it's you and I'm promotin' it. Two, you're gonna be able to piggyback off some tool who thinks Grayson's dead babies were cooked up by a bunch of fat nerds in some writer's room. That's not just bullying, it's meta-reality bullying. It's like some fourth wall shit, if life was a sitcom.
Joey simply stared at Jared, quiet and gently trembling in bottled anger. He spoke through clenched lips.
Joey: I repeat: you're an idiot. But fine, I'll do it if it gives me an excuse to roast these faggots.
Jared: At the stake. Go full Salem Witch Trials on that shit.
Joey: But not Salem Shepherd. Never go full Salem Shepherd.
Jared: I thought the quote was "Full Retard".
Joey: Is there a difference?
Jared: Touche.
As the limousine finally pulled up to the front gate of the Malignaggi home, the passengers found themselves regarding a thin, bespectacled man with a gelled crop of hair, a groomed beard, and a smart suit waiting by the front.
Joey: Wasn't he your stylist or some shit?
Jared: Yeah, something like that.
With the limousine finally parked before the house, Joey stepped outside to confront the eagerly skittering hipster, the kid's hand extended for a shake.
Brofessor Coach: Mister Malignaggi - or do you prefer Flash? Jeff Perkins, huge fan!
Flash regarded the outstretched hand like fresh roadkill. His eyes shot from the hand back to his ratfaced manager back to the hand before turning from it towards the front door of the house.
Joey: For fucks sake.

Swag out with the Coach!
From the Notebook of Brofessor Coach:Joseph Malignaggi is a careful performer, eager to maintain his character and the facade of nonchalance. At first blush, anyone could be fooled by this facade. It is not to say his home is not immaculate; the grounds and interior are meticulously cleaned and maintained. I tend to subscribe this aesthetic cultivation to his wife, the beautiful Alessandra Allegri. She was sitting in the parlour reading when I arrived, joined by Thursday Kerrigan, the girlfriend of Malignaggi's manager, Holmes, who lay sprawled across a couch, sending a Snapchat with the dog filter. But I'm off point. While Alessandra seemed dressed and carefully positioned for her appearance while guests were to be entertained, Joseph did not. The contrast between them was staggering - why was he wearing a string vest? Why was it tucked into his sweatpants? What the hell are those stains around the crotch of the pants? Has he even showered today - he just got out of a limousine?

Of course, I struggle to believe this isn't calculated; Joey stands out too much. The entire household, including Jared and Thursday, were presentable and dressed for business. How could Flash be allowed to dress so hideously? So disheveled? So unbecoming of a champion? It had to be an act - it was the maintenance of his persona. Fair enough - I would not have the candid, out-of-character interview. I could tolerate this.

Strolling through the halls to his personal gym, the location of our interview, I couldn't help but notice the presence of family pictures. It never occurred to me until now that Christian Malignaggi may've existed as more than a character - perhaps the old adage about the best characters being exaggerations of one's self is true. If so, what befell young Christian? Was the storyline an act of catharsis for a bereaved parent? Why air this dirty laundry?

The gym is small and dirty - it looks cobbled together and well used. They could afford better; perhaps it's sentimental attachment. Perhaps Joseph is more sentimental attached addicted to his history than he lets on. When we sat down, he regarded me coolly, then began by informing me I was a "weak ass nerd" and "fucking queer" and that he was "only doing this shit because Jared arranged it." Still in character. I was not disheartened; when we began talking about his opponents, he brightened immediately.
SQUARED CIRCLE OF THE ABSURD ~ A Wrestling Blog

About Me
Jeff Perkins was born in Pensecola, FL and attended college at the University of Iowa, graduating from their prestigious English Department while working heavily at their esteemed Writer's Workshop which had previously featured acclaimed authors on staff such as Ernest Hemingway, Mark Strand, and Kurt Vonnegut. Since graduating Magna Cum Laude, Perkins has been working as the occasional contributor to websites such as Gawker, i09, and VICE while having an editorial column published in the New Yorker. At present, he has been the former fashion guru of acclaimed professional wrestling stable #BeachKrew, legal intern at Thuggin-Baller & Associates LLC, and currently works as personal intern to WCF Executive Seth Lerch. Perkins has created this blog to provide a deeper insight to the post-structuralism and great meta-transnarrative one may find etched within the unorthodox entertainment of professional wrestling. While often dismissed as garnish, campy, and unrealistic, the medium of professional wrestling allows an almost post-narrative dialectic analysis. How does reality and fiction interact? Where do the lines blur or even intersect? Perhaps the medium has been unfairly ignored from an academic perspective. Squared Circle of the Absurd serves to correct this error.
About Joey Flash
The subject of this blog post is returning WCF Superstar Joey Flash. Of all the recent characters in WCF, Joey Flash has been one of the most remarkably built and told personas: a prodigious talent, content to seemingly shit on his own abilities and opportunities out of mere nihilistic apathy and spite, skating on his staggering abilities to incredible success, until he finally bit off more than he could chew, faced tragedy, and became an absolute force. After a period of inactivity, likely to really build hype and drive this seemingly ominous narrative about the ill-fated Mexico Trip, Joey has returned to enter War.

Flash is possibly the most likely entrant to win WAR this year, as it is one of the few achievements left on his resume to be completed. Lacking the sort of supporting cast of last year, the Joey Flash character would be the immediate top star in the company and able to anchor the more middling talents. Perhaps the success of Flash could even inspire the return of past characters who were once beloved - though I suppose that would require the negotiation of some contracts with competitive companies. As it stands, the return of Flash is a step in the right direction for a company seemingly bereft of compelling main eventers.



War


"War" (an extremely obvious 'Royal Rumble' clone) is the WCF's flagship match of the year in which the entire roster compete for the chance to take on the World Champion at its largest show of the year the poorly named ...and Justice for All themed 'One'. This match has received criticism from the IWC with how the match essentially binds the champion (at time of War) to have to fight an unmatched, mismatched or frankly baffling challenger in a damp squib of a match (see Pierce-Moor, One 2015) rather than allowing an organic, well built or deserving challenger take the place that they have clawed their way toward throughout the year. It also opens the door for the 'surprise return winner' that seems a formality with the return of Joey Flash this year. But hey, it couldn't be worse than last year's winner, could it?

This blog was firstly to be written through a series of 'back and forth' correspondences with WCF Legend Joey Flash where we discuss the prestigious War match and discuss each of the competitors, however in the true candid nature you can only find here; after receiving the first message from Mr Flash:
"i guess i shud introduce myself u fuccin nerd i am joey flash aka ya fuccin pops u better get a shave u bum before u start to talk to me jesus christ u pencil necked gimp suck a dicc ya beachcrue bum boy"
I found it would be compromising my journalistic integrity to allow such abhorrently eye rending prose that rather than suffer such tripe, I would journey to his home in Brooklyn where I would conduct a sit down discussion with regards to the topics at hand.
----------------------------------------------
Jobbers
----------------------------------------------

Adam Young (Psycho Psycho Psycho Dragon Psycho Dragon Psycho Dragon Dragon)
Odds: 10000-1
Strengths: "HE'S ONE SICK BASTARD RUN RABBIT RUN," aka None.
Weaknesses: Lacks understanding of the difference between "You're" and "Your", Healthy respiratory system keeping him alive, doesn't understand basic geography; Brooklyn is not in England, possibly raped his sister-in-law
Brofessor Coach analysis
I've never been sure if Adam Young is some joke I don't get. Like, he gets these big pops and people chant for him, but he's so laughably incompetent and consistently disappointing. Is this performance art? Is this Dada? Is Adam Young the Lil B of the professional wrestling industry? Actually, I won't insult him like that - Lil B is actually self-aware.
I once read about a term called "Poe's Law". The idea was that the closer one gets to extremism, the more likely they are to be interpreted as parody. Conversely, the further one's satire goes, the more likely it is to be mistaken for legitimate extremism. I feel like this adequately describes Adam Young: is he the greatest joke character ever conceived or a simply abysmal loser? Is his embrace by the fans a new form of hipster irony? Why does Seth Lerch keep signing him to deals? Does he actually sell merchandise?
It's a frustrating topic to deal with. Adam Young is a Thomas Bates progenitor taken to its most ludicrous extremes. His presentation is nonsensical and juvenile; his persona feels transparent and unoriginal. The Adam Young manages to be a legitimate insult to anyone who lives in the South, a cruel mockery of the "redneck" stereotype and all its ugly baggage in the American Pop Culture consensus. If Seth's desire was to set the South back to the antebellum days? He succeeded.
Joey Flash analysis
Let me let you into a little secret Adam. Come closer. I'll whisper it.
Come closer.
Closer.
Ready?
Remember your win over me? IT WASN'T REAL, IT WAS A WORK. This motherfucker I swear, he's still trotting around unironically bleating about beating me and being one of my rare defeats like you actually what, won the match?
Let's be serious here Adam, you are the butt of every joke in this federation. You are an absolute joke, you're the most out of touch motherfucker this side of Bates' confederate flag. Reality check: You are quite possibly the single worst wrestler I have ever encountered in my wrestling history. Not just here in WCF, but world fucking wide have I never seen someone display such a heightened level of incompetence as you show on a day to day, week by week basis. It's like someone challenged God to make the worst possible wrestler and threw your sorry self onto the Earth, well congrats God cos you fuckin did it. It's like the bar is set half a millimetre off the ground for you and yet you still strive to lower it every time you open your mouth to give an ill-informed opinion or step through the ropes and have the worst wrestling display in the history of mankind.
I could literally film myself sucking a horses cock and it would be better wrestling promo material than the shit you shovel out every week. Just because you've been here longer than most people doesn't mean you're a 'legend' or should be 'respected' - you always say shit like 'I'm puttin' in work'; if you put work and care into your craft as a wrestler then you wouldn't be the scum sucking bottom feeding camel cunt you've been your entire career.
Doc Henry
Odds: 500-1
Strengths: Drinking, cooking BBQ.
Weaknesses:Small manhood, southern, racial prejudice allows him suspicion of many people, lack of civilization, comes from overweight jobless caste, lived in impoverish trailer park conditions, poor wrestler, liar (owns no PhD, cannot call self Doc).
Brofessor Coach analysis
He made a campaign of #TortFearsDoc only to get the snot kicked out of him by Torture. The entire cliff he built his house upon turned out to be sand. No one was thrilled when he returned during WAR last year; no one's thrilled he's in this one.
Joey Flash analysis
Oh joy, yet another Flashjobber to taunt and ridicule. When I first joined WCF you were one of the people handed out to me as a 'test' of my abilities, a random veteran gatekeeper who will either chug along with a win against an untalented rookie or get stomped by someone worth a shit. Sadly for you, it was the latter. I beat the snot out of you a handful of times as a rookie and you thought you had a chance.
Now I am established as the greatest wrestler to ever grace this company and rather than confidence and hope you have fear and resignation to your fate. You were shit then, you're shit now. The gap in our abilities has not closed; if anything they have grown even further apart. This is the only type of match you can ever get booked against me nowadays. You're never making it to the spot on the card I occupy. I mean fuck it, I might just head to the lower card and kill you for fun if I get bored.
Go hang out with Jason Cash, have sex with each other at Sturgis while drunk on Pabst Blue Ribbon and conceive the next Adam Young.




Brian Paine
Odds: 150-1
Strengths: Recently a lot of weight came off his shoulders, Danny Anderson approves LOL
Weaknesses: Loses his head under pressure, fights like a headless chicken at times

Brofessor Coach analysis
Isn't Brian Paine dead? If the WCF front office ever wonders why it is more often compared to WWE than NJPW, it's due to nonsensical storylines like this. This smells like WCF may be heading in the direction of Lucha Underground instead, a sad day for us professional wrestling purists. Jim Cornette is recording a lambasting shoot interview as we speak.
I don't even know what to say. Brian Paine worked as a catalyst for Mikey Extreme's turn to darkness. He serves no more purpose living or dead. He's not over. His brother wasn't over. There was no conceivable purpose for this return. He'll probably last a week before disappearing. Hopefully his actor will die this time, not just the character.
One thing is to be sure, the failure of Brian Paine will suffer the ignominy of having the one endorsement that truly matters in professional wrestling: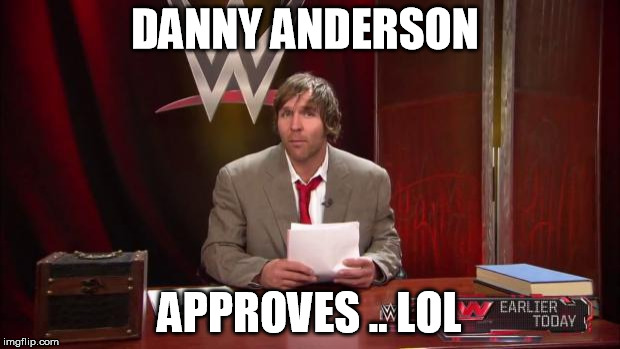 Joey Flash analysis
Am I a boy?
Do I wear adorable little suits?
Do I star along side Bruce Willis in a critically acclaimed film by a director who continues to live off the success of this one film?
I think I must.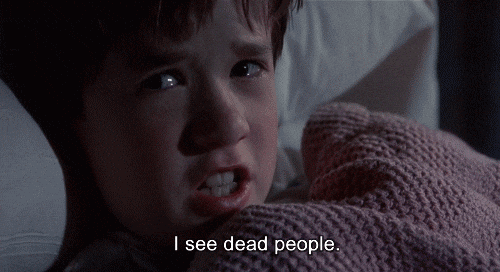 Why the fuck are you even here? You won't even show up for this match, you'll disappear and in two weeks someone pretty similar to you will probably re-appear wearing a fake moustache and we all have to pretend it ain't the same guy who let us down every time, you'll promise so much only to deliver so little.
Brian Paine
That's one fine name.
Your gimmick is you are a fat comic book nerd. Worst...gimmick...ever.
Alex Winterz
Odds: 500-1
Strengths: He just wants a pay check
Weaknesses: Too bad of a wrestler to earn a pay check
Brofessor Coach analysis
He just wants to go out there and fight and get some gold. Congratulations, Alex, by being in WAR you are guaranteed a paycheck. Mission accomplished.
This is all you will do.
Given your lack of intrigue I have decided to instead discuss American Beauty:
American Beauty is possibly a candidate for one of the greatest movies ever put on film. Between an all-star cast who give jaw-dropping performances (Kevin Spacey with the role of his career at the time), an avant-garde soundtrack featuring a tasteful cover Neil Young cover by Annie Lennox in the climax, and a thought-provoking storyline, the film offers the sort of visceral and emotional glimpse into the American Dream which David Lynch has attempted to dissect in his own works with varying success. Rather than go into the abstract and grotesque, as Lynch is wont to do, director Sam Mendes instead chooses to take his setting in suburbia and cast of suburban characters straight and show a more realistic and relatable tragedy as consequent of the materialistic pursuit of happiness such as transcribed by the propaganda of this country's tropes. The title is fitting - every character has their definition of an "american beauty" whether it is Carolyn's white picket fence home, Ricky's plastic bag, Col. Fitz's literal fetishism of the American military, or Lester's revelation of the joys of being alive while coping with his midlife crisis. Mandatory viewing.
Sadly, the end for Alex Winterz is just like that of American Beauty - we are going to to be filming a (body)bag.
Joey Flash analysis
WOAAAAAAAW.
Listen here Keanu Reavez...I'm not even going to make this joke. Your entire wrestling career hasn't been winning matches or doing anything to get noticed with your actions either inside the ropes or in the back. Nope, you have one claim to fame: your name is a parody of a mildly famous eighties actor.
You need to take a long hard look at yourself.
Literally 99.9% of material anyone has ever used against you in a promo has been some form of Bill and Ted joke and/or parody. I'm pretty sure you've lost every match you've been in, you're going to be one of the first people eliminated in this match and the fact that I'm even addressing you here is essentially the highlight of your career.
2016, War *CAREER HIGHLIGHT* - Joey Flash delivered a lackluster, bland and tedious shoot on my insipidly boring career. Wow!
Be excellent to yourself: throw yourself off a bridge.
Captain WCF
Odds: 25-1
Strengths: Is hero of every tween from New York to San Francisco, has immaculately styled hair, former member of #BeachKrew, brilliant mid-card talent...alter ego is Joey Flash biggest fan.
Weaknesses: Hides identity with mask, teams with idiotic racist stereotype.
Brofessor Coach analysis
This is how it's done. A traditional wrestling gimmick focusing on the classic 'masked hero' trope allows for a quirky and very fun addition to an otherwise bland lower card. Captain WCF cannot win War, but he can surely add 'fun' hi-jinx for the under six demographic.
Us 18-35 males? Captain WCF is the walking bathroom break, a much needed and oft overlooked aspect of modern wrestling promotion.
Joey Flash analysis
I would like to thank the president of the 'Joseph DA GAWD Flash' fan club, Captain WCF for his continued support. He has been a tremendous friend and ally holding down the fort while I have been away - he sorted my mail and watered my plants. I would like to thank you very much Captain. Rest of roster: do you see what happens when you're not a complete spastic? This man showed due reverence and has been rewarded with thoughtful kind words and nice regards from the greatest, I am certain everyone else wishes they were so lucky to be as brilliant as the venerable Captain. Sadly, they are not.
I am now going to give you the greatest gift - ladies and gentlemen here is what this man has EARNED.
Captain WCF it is with great pleasure that because of your hard work and amazing bravery in the face of the injustice to wrestling purity that has been the WCF for the past few months...I award you the position of Major WCF.
Congratulations Major WCF!
Jason O'Neal
Odds: 200-1
Strengths: Superior genetics to the entirety of the rest of the match, superior athleticism.
Weaknesses: Often makes 'boneheaded' moves, not very fundamentally sound, prone to acting like a 'thug' when confronted by authority.

Brofessor Coach analysis
I'm incredibly pleased that WCF has finally gotten around to hiring more people of color, especially in lieu of the recent surplus of racist Southerners. I'm sure Thomas Bates, Adam Young, Jason Cash, and Doc Henry are all being slated to feud with this man in the near future. Perhaps he'll eliminate all of them before being eliminated. Think of how powerful it would be if he did that then simply eliminated himself - his work is done. This is how progress looks.
Sadly, this story is likely to take a much darker twist - keep him away from utilising a foreign object during the match as the WCF Security and NYPD in attendance may very well turn back page news into front page news, and no one wants that. #BLM
Joey Flash analysis
Holy shit it's a fuckin black dude! Shit was getting mad uncomfortable but I'm so pleased we FINALLY have someone who will sit down while the national anthem plays. Let's get this shit straight, you did pre-law at Tulane...while running the fucking streets? What in the fuck? This guy is like a discount Stringer Bell I just bought from 'WHAT THE FUCK?!' bargain bin. So your motivation to wrestle is and I quote: 'to win and make money'. Funny, the two things you are having the least success in. If your goal was to 'embarrass yourself and your family with weekly pitiful performances' you'd be hitting all your targets.
This said. I see it. I see the potential - one of the very very few in this match who even slightly make my competitor cock stiffen. Not yet though, you're not ready - I will enjoy devouring you when you are perfectly ripe though.
Another day, another failure.
Jason O'Neal, I'll give you two black eyes, a snapped arm and a shattered ego for the low price of absolutely zilch. Now that's the real deal!
Joe Smarts
Odds: 150-1
Strengths: Exceedingly tall frame, good length and range.
Weaknesses: Uncoordinated lanky 'white college big man' type. Does not possess athletic talent or the muscular build needed to succeed.
Brofessor Coach analysis
His hair is the new "The Dress": is it brown or blonde? Let's see a reader poll!
That's it. That's literally all that is interesting about him. He's as funny as Adam Sandler performing a tonsillectomy on Rob Schneider.
Joey Flash analysis
What is it with these new motherfuckers and unbelievably stupid body proportions? This guy is
SIX FOOT NINE and two hundred and twenty eight pounds...I don't understand. You look like Brandon Ingram ya fuckin twig. Broomstick ass lanky twat. Joe Smarts? Joe fuckin Stupids.
It's a shame that you're from a place with the most dangerous animals in the world, and yet somehow managed not to be killed or at least severely maimed by one. God I'd pay good money for that. If I eliminate you from War can I put you in a room with a hundred funnel web spiders? Maybe chuck you in a pool with ten stingrays. Whatever. I'm now going to spend the next ten minutes thinking of funny ways to kill you using animals. Do you see what you've done to me Joe? I mean my god I'm frothing at the mouth at the thought of twenty koalas attacking you.
You've not been pinned or submitted yet huh? Well let me introduce you to Mr Right Hand followed by Dr Three Count. I'll enjoy puncturing your tiny bit of pride in your currently terrible wrestling career.
You call that a knife?
No I call that a crushing bodybag defeat.
Ohhhh! I see you've played 'Get killed by Joey Flash' before!
Jay West
Odds: 1000-1
Strengths: Good physique, knowledge of compass directions.
Weaknesses: Bland, bland, bland. The white bread of WCF.
Brofessor Coach analysis
Everyone, take note: this is what a heroin binge in the Creative Room looks like. This isn't just unoriginal: it's slothfully unoriginal. In fact, it's beyond that: this is a fucking CAW. Everything about Jay West screams dated and thin, from his T.I. theme song ("I'm a King". What an original moment of braggadacio) to his inane "flashy" moveset. Jay West is a character in a similar mold of Kyle Kemp, Joey Flash, Jonny Fly, Jared Holmes, Dustin Beaver, or any of the company's previous upper-to-middle tier. Yet unlike all of the above listed characters, he has nothing which defines him or makes him "pop".
Fly was larger than life. Flash was a multi-faceted and complicated character with deeper psychological motivations. Beaver was a coy riff on our pop culture obsessions. Kyle Kemp had possibly the best catch phrase of all time. None of these factors exist in Jay West. He's simply bland as a bowl of oatmeal. His weaknesses are even more glaring when placed beside his peers. It's safe to say that no matter what this man is called, Jay West's career is only heading one way: south.
Joey Flash analysis
Jay West. Jay fucking West. Do I have to actually talk about this guy, like seriously people. This motherfucker probably won't even turn up to the venue for the match, he's brazenly and blatantly underskilled and untalented for me to even talk about him in a manner where I can consider him a threat enough to talk about him. Oddly I think I have been more direct and scathing toward Jay West than I was toward Gemini Battle. What does that tell you Grayson ya lipstick loving fuckwad?
Jay West is better than you. That's a lie, Jay West is shit, but still.
Stephen Singh
Odds: 100-1
Strengths: Over with smarks
Weaknesses: Over with smarks
Brofessor Coach analysis
Intelligent? Douchebag? Suave? Congratulations, Steven Singh, you are the same person as Adrian Archer. You will do just as well as him during this match. More heroin in the Creative Department. Next.
Joey Flash analysis
Stephen Singh. I was going to treat you respectfully and with class, however your surname belies your arabic heritage so I must saddly be bound to call you a raghead cab driver who needs to fuck off out of our county. I have no idea if you are a multi generational American or Naturalised - but the fact still remains: get the hell out! You are another 'Magnificent Bastard' type. I wonder if we will see many more of these when analysing War? Fuck my life.
You've had what, two matches? Be glad I'm addressing you at all. You pose absolutely no threat to me in this match, at the end of the day this is perfunctory. This whole section here, me talking about you isn't because I think you mean something, or because I consider you worth talking about - it's because of precident and because if I just said nothing about an opponent after waxing lyrical about the rest it would seem rather lazy and like i didnt give a shit about my
*Editor note: He refused to continue*Bruno Armstrong
Odds: 100-1
Strengths: Honourable, scholarly, kind, chivalrous, noble.
Weaknesses: None of this matters in the wrestling ring.
Brofessor Coach analysis
This time
heroine
for the knight to save flowing in Creative. We have two men in this match, Armstrong and Singh, who use "Power" by Kanye West as their theme song. This is as bad as Danny Anderson taking "Killing in the Name Of" from Bobby Cairo. This makes no sense - how am I supposed to react when "Power" hits? Do I cheer for Armstrong or boo for Singh? Actually, I know how I react regardless: I go to the concession stand.
Joey Flash analysis
When researching Bruno Armstrong heading into this match I found out something that changed my life. Something that made me have to take a step back from this maelstrom that is the world and really think about what I'm doing with my life. I think I should impart you with the same stunning piece of beautiful philosophic thinking that Bruno provided for me.
"I'm going to live 'til I die!"
Hold the fucking presses, we have the next Nobel prize winner coming in here. Well Bruno, you're going to live until Sunday. Congratulations!


Jaice Wilds
Odds: 1000-1
Strengths: Nickleback as entrance music provides quirky pastiche of professional wrestling entrance themes, rare South American import into the federation. Can he provide the same boost that Peruvian superstar David Sanchez did?
Weaknesses: Is fat.
Brofessor Coach analysis
Look at this photograph. Every time I do it makes me laugh.
Joey Flash analysis
Now let's get this straight. You're an 'Xtreme Aerialist' - a high flying daredevil. Cool. You are five foot six, nice, okay that's good so far...wait what the fuck is this? You weigh a hundred and eighty six fucking pounds? You are flying absolutely nowhere you fat motherfucker. I ran your info on a BMI test and bro, you are CLINICALLY OBESE. How does this even happen? You're like a fucking bowling ball with legs.
I haven't seen you wrestle but man I'm having a hard time imagining this shit. Are you on that Crash Holly shit claiming to be a super heavyweight? No, can't be, that was at least ludicrous to the point of humour, this shit though. I don't get it. How? Why?
All I can think of in my mind's eye is like James Corden trying to sail off the top rope with a moonsault only to fall off and twat his head on the turnbuckle. Fuck being a wrestler you need to take a look at your life choices. Eat a salad, take the stairs, you know, basic shit man. There are no magic pills for this - it takes dedication and an iron will!
You're fatter pound for pound than Wade Moor. This is blowing my mind. He at least has fat man strength, you know, that fat hairy dude who you've worked with before - everyone looks at him when some heavy shit needs lifting. That strength.
You though? You're just a pudgy Brazilian. You make your countryman David Sanchez sad. Don't make him sad.
Jaice Wilds. The Notorious P.I.G.

Shay McKay
Odds: 500-1
Strengths: Beautifully black liver, bareknuckle legend, 'top banter'.
Weaknesses: Midget - makes Howard Black look like King Kong, Weighs less than a well stacked woman, potato farmer, drunk.
Brofessor Coach analysis
He's as Irish as Murphy's Stout and nail bombs. Yawn. I hope he starves, too.
Joey Flash analysis
Fuck it's yet another loudmouth mick.
How come we can't ever have something different from you faggots? Every single sportsman you guys produce is a belligerent braggadocious bastard. A bareknuckle gypsy with small mans syndrome. Fucking beautiful - I see at least one of your kind every time I hit the town, talking shit, starting shit, then getting laid the fuck out.
You might be a nice guy and I'm just tarring you with a same whiskey addled cuntbrush but that doesn't change shit as to what's happening at War.
You could be the greatest technical wrestler in the world, gifted with the time bending abilities of the greatest aerial athletes, be able to bench press the fucking moon and punt Corey Black round Pluto and back but the fact still remains…
YOU ARE A FUCKING PIPSQUEAK.
Five foot six, a hundred and thirty seven pounds...hey Jaice WIlds:
this
is how you are supposed to look at five six, not like a waddling slug. Sorry Shay, my perfectly proportioned paddy - you have the body type Jared likes to fuck. That prepubescent, untoned 'slim' look. Oh sorry, not slim: 'petite' - that's what you like isn't it?
Go eat a fucking burger and discover free weights.
Gemini Battle
Odds: 7-1
Strengths: No chances of being hit with surprise child support, wins when no one is looking
Weaknesses: Being Gemini Battle, can't win when people are looking, Crib Death, Being Grayson Pierce, Weak sperm leading to weak infants who lose fight vs worst enemy: life, Being Gemini Battle.
Brofessor Coach analysis
I'd like to start off mentioning that Grayson's repeated insistence on using infant mortality in his storylines makes me question his personal ethics. If he's not coming up with these plotlines himself, he should at least put his foot down and refuse to partake in them. It's one of the cheapest, ugliest, most see-through means of garnering audience sympathy. Rather than presenting himself as likeable or encouraging the audience to invest in even the relationship between himself and Kat, the death of two children is simply hollow shock filler. It's simply glurge, if I may quote a TV Trope.
My main gripe with the use of the story is that it hits too close to home and is far too blasie in its treatment of a delicate, painful subject for many families. In your masterful story with Dune, the death of your "son" added an exclamation mark to the stakes. While it played on the very real fears many parents have, the means by which Christian was dispatched was simply too unrealistic for anyone to be legitimately distressed by them; who can relate besides Eric Clapton? But crib death? It's a horrible, traumatizing experience, up there with rape - though I don't even want to begin on that until we discuss Oblivion.
Beyond that, the idea of Gemini Battle being an "alien" who inhabits Grayson's body is - well - totally discrediting to his accomplishments. I think we can all agree that the career of "Gemini Battle" far outdoes the career of Grayson Pierce, but when Gemini Battle was a split personality caused by the mental illness of Pierce, it still allowed Pierce to draw credit for his victories. Now that we know Gemini is actually an "alien", he has no merit to any of its successes. It's a puppet master who is more competent in his body than he is. Rather than having witnessed the raw, untapped potential of an uninhibited Grayson, we see a mediocre alien whose potentially limited by acute athletic prowess of the host and a less-than-mediocre Pierce who lacks ring savvy or the "killer instinct" of a true champion. His loss to Bates was telling; he can't transcend beyond being a sidekick. It's possible that's the only role he's destined for in the eyes of the bookers.
Joey Flash analysis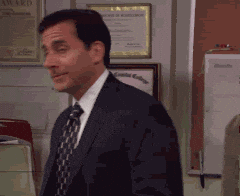 Why? Why does this have to happen? Why do I have to do this? Brofessor please, man, do we have to do this? We do? Fuck sake. Look, real talk: we both know what happens when we share the ring together. I don't need to repeat it. No doubt you probably will, like a billion times, this time you'll do it won't you Gemini? Yeah, that's the spirit lil buddy.
I don't want to have to keep doing this. It's like being stalked, then beating the shit out of the stalker only for him to keep coming back - if you're the police who the fuck do you arrest? Is it the stalker, or is it the dude who seriously assaults the stalker every damn time? What the fuck Gemini. I'm confused by this whole thing, I don't even know what I'm talking about right now. You are so shit you have me talking about stalkers. Even Jeff Purse was good enough to earn Seth masturbation.
I feel like laughing. Or crying. I'm in the vortex between the two spiralling into orgasmic despair. I don't know what to do anymore when I see that stupid fucking clown face. I don't know whether to punch it or fuck it.
Look, for your sake man. Don't test this theory, you don't want to get face fucked. Do us both a favour okay? Be eliminated from the match before I enter. Thanks.
---------------------------------------------
Stupid Names
--------------------------------------------
El Fuego Del Infierno Eterno Silenciso
Odds: Available on request.
Strengths: Is Gravedigger
Weaknesses: Is already in 'Roster Archives' section of WCFWrestling.com
Brofessor Coach analysis
Who?
Joey Flash analysis
What?
Bonus Fans analysis
Why?!
Psychopomp
Odds: 200-1
Strengths: Is part of a group, beloved by close friends.
Weaknesses: Amnesiac, prone to forgetfulness, is a forgettable wrestler.
Brofessor Coach analysis

This is what happens when Chaotic Neutral is made into a wrestler. I'm not sure what Pomp's gimmick is, other than "whacky". I do know he makes a great tag team with Kevin Bishop.
War is not a tag match.
Joey Flash analysis
Psychopomp.
Psychopomp. He has a fun name to say. Just say it out loud 'Psychopomp' (emphasise the P's, it's so damn fun! Psychopomp. Psychopomp. Psychopomp - rumour has it that if you say it three times into a mirror out pops a complete faggot.
I was studying a tape of this guy and one thing struck me, I had a massive query that hit me brainwaves the second that he locked up with his opponent, then BAM I remembered. He's an amnesiac, SO that's why he's so fucking terrible...he just forgot how to wrestle.
I saw this dude do a forwards roll when he was setting up for a suicide dive and he just rolled into the ropes and bounced off. He got locked into a figure four and the dude was just spazzing around like he was a Magikarp and someone just told him to splash. I think he forgot how to tap out.
Well let me help you out a little bit, some blunt force trauma to that fragile noggin of yours I'm sure will help. Being in a medically induced coma is a treatment for amnesia, right?
Henry Spearman
Odds: 75-1
Strengths: Nominative deterministic wrestling style/name.
Weaknesses: Flip flopping ideals and motivations lead to a bizarre and unlikable personality.
Brofessor Coach analysis
Duh-dun. Duh-dun. Duh-dun. Dun-dun.
And then comes the booing.
Oh can't you hear the violent boo him?
BOOEIIGNS
BOOEREMAN you say? Put the title on him.

Joey Flash analysis
First thing's first fuckhead: why the fuck have you named yourself after your finisher?
Joey Worldman
Corey Burninghammerman
Occulo Oesophagusbureuman
Just because you have a feasible wrestling surname does NOT make this okay! So Henry, you were bullied as a child, let me just say with all of my heart...GOOD. You deserved it. Every stinging hurtful taunt, every slap round the ugly little mush, every time your poverty line parents had to fork out for a new piece of clothing for you because a bully decided you didn't deserve it. You're weak, you let yourself be a sucka. My first day of school, a boy three years above me took my bag from me and launched it onto the roof, wanna know what I did?
I cried.
I cried and I did nothing.
The next night I attended my first boxing class at Bronxchester. From that day on I made the vow to never feel powerless or weak in the face of another person. Fourteen years later and I am the best fighter in the entire world. It's funny right? That one choice, that one little voice that spoke to me as child is the same reason I am where I am today and the silence of that voice drove you into darkness. There is a gulf between you and I, not just physically but most importantly: in the mind.
You ever hear the term: 'the champions mindset'? That's been ingrained in me since the day I could form thoughts, it's the reason that you are no threat to me in this match; or in any match ever for that fact.
I'm going to beat you so bad you're going to have flashbacks of childhood and it's gonna be my personal fuckin pleasure to send you back into The Darkness.
Serujah
Odds: 750-1
Strengths: Shares nickname with every Jewish baseball player, several pornographic videos online to enjoy (the one with Verne Troyer is especially good viewing)
Weaknesses: Idiotic sexist gimmick, likely abused as a child by parental and/or authority figure, an over the top Katherine Phoenix/Lilith similarity dooms this wrestler, is ugly, has a stinky fishy vag.
Brofessor Coach analysis
I consider myself somewhat of a feminist and empathise with the vitriol toward this character, thus I am abstaining from discussion when it comes to 'Serujah'. The Jewish community must be heavily disappointed that
this
is their only representation on primetime professional wrestling. It says volumes that this character has been attached to Wayne Hammon; I can only imagine this pervert will remain unmarried until the day he dies. For shame WCF, for shame.
Joey Flash analysis
Oh look, another generic stupid bitch. Wow, how many of you is there? You've seen more cocks than John Wayne's shotgun. You know that shit is bad when your whole personality is to fetishise every item known to mankind.
They gave you a live microphone during your WCF debut and the first thing you did was stick it in ya pussy. I mean Jesus fucking Christ - I've fucked some shockers in my lifetime but you goddamn I don't even think my syphilitic dick would go anywhere near you bae bae. You are dump truck trash, you're not a wrestler you're a fucking gimmick. You are the antithesis of everything good and positive in this business, you're a part time, stupid, male fantasy fetish.
I'll pay you to deepthroat an open bottle of bleach.


FrEeKsHoW (ZT Tag Team Crazy J and Salem Schizo Shepard)
Odds: 50-1
Strengths: Stunning artistry on their faces - WCF's makeup department earn their money. Great role models for young preteens, perhaps this generation's 'Marilyn Manson'?
Weaknesses: They're fucking juggalos, dead "finance", named after Mikey eXtreme's psychopathic rapist friend who is more over than they'll ever be. Expect a tag team of 'oLd aGe ObL1vi0N oulawZ' if this trend continues.
Brofessor Coach analysis
"FrEeKsHoW" (I will not spell it this way again) are juggalos. Say it with me: They. Are. Juggalos. I don't care if they deny it. I don't care what arguments they make. They are Juggalos.
Their manager, Cellblock, takes his name from Blaze Ya Dead Homie's Psychopathic Rydaz alias. Their name is a fucking Twiztid album. "Crazy J" is an obvious homage to "Violent J". Their finisher, "Tilt-A-Whirl From Hell" is clearly inspired by the Insane Clown Posse song "Tilt-A-Whirl". The dead FIANCEE Lisa is named after a recurring character in the skits of Twiztid (seriously, look up the lyrics of "Fuck on the 1st Date"). Their look is directly derived from Twiztid and Blaze.
They.
Are.
Juggalos.
Everything about this group does not work; not on paper nor in practice. They have the literacy of thirteen-year-old high school stoners (aptly misspelling "dead fiancee" as "dead finance" - a terse reminder of their future in this business and their life forthwith). Their name is stylized like a MySpace group from 2006. They're overtly "grimdark" and "spooky" with that idiotic attempt at balancing "evulz" with "suryusness" with idiotic Asperger's bathroom sex humor. Freekshow would be destined for the Hot Topic clearance bin if Hot Topic was still predominantly a purveyor of goth and metalhead clothing, but seeing as it's now an angsty Spencer's Gifts copycat, I'm not sure there's any place in the mall for Freekshow. Maybe shoved into a corner with the old SlipKnoT t-shirts and Invader Zim binder paper.
There is zero chance this group is winning this match. I don't even think one member will go too far without the other. Their tag team success shows just how desperate the company has become for the 12-16 age demographic.
Joey Flash analysis
WATER
FIRE
AIR
And EARTH...
Fucking faggots, how do they work?
Get ready, faggots, because Joe Ya Wap Homie is the Mostasteless in this company's history. I'll chainsmoke you bitches like a shitty Monoxide Child solo release and an overpriced Old Dirty Bastard feature rolled into one. You get high, but I don't die; this match is going to be a black rain, and you'll be calling me the sixth petal of the Lotus by the end of it. Who's going Chicken Huntin'? Joey "Face paint is for drag queens" Flash with two fists you can call my Twelve-Gauge Pencil. Time to erase you Axe Murder Joy Boys.
You're gonna be around as long as Myzery's career, and then I'll scrub ya out like Marz's verses from Tales of the Lotus Pod. I'm the Ringmaster of this mothafucka, and War is about to be my Carnival of Carnage. With a Bang! Pow! Boom! I'll Mighty Death Pop ya fuccin head off your shoulders barehanded. I'm Dumpin on you faggots tryin to be Rydin Dirtay in my company in my absence; I'm the Soopa Villain everyone's been worried would show back up. And now here I am, like Legz Diamonds finally dropping 9 Pistolas.
Am I possessed or blessed or just crazy? (Check ya obscure NATAS references, ya punks) You're the next two on the Murder Rap I'm spittin to be the Anybody Killa of this company at War, and I'm sayin' Gimme Them Fuckin Belt Bitch or I'll Punch Your Fuckin Face. Turn the crank, and let's find out who of you will end up a Dead Body, Man. Everyone come see the greatest show; this ring is my Killing Fields and your Hell's Pit. Ey but before I go and commit a homicide, do the world a favor: you should try suicide.
#BARS #BARGOD #WORDPLAY #ETHEREDTHESEQUEERSLMFAO
You two guys were watching that shit like 'DAMN HOLY SHIT THAT'S SOME FUCKING EXPENSIVE HEAT FUCKING HELL DAMN HOMIE REFERENCE GAME ON POINT I DON'T THINK WE HAVE A CHANCE BRUH'
This is how relevant you are:
Everyone else had absolutely no idea what the fuck I was talking about. Except maybe Isaiah Chavis, but he's a faggot as well.
Crazy J wrote this heartfelt poem to commemorate his lost love who unfortunately passed recently. *ahem*
"I rolled over last night to kiss your soft lips...
We fuck doggy style and I held those hips...
All I ever wanted was to put a baby in you...
Now that your gone I am just horny & blue...
My blue balls ache and I just want to spray...
You and me was real you was no cheap lay...
your life was cut way to short now I suffer...
Now what do I do I don't want another lover."
I also wrote a small poem to commemorate her, if you don't mind.
"Lisa, as you lay in the ground
Know that your boyfriend will be there to pound
You were fat in life but in death you lost some weight
He can finally see your vagina, he thinks that's great
If only you could read his fucking idiotic poem
You would probably say 'I don't even fucking know him"
Dion Necurat
Odds: 15-1
Strengths: Weapons
are
in fact legal during War
Weaknesses: Does not know what Castling is. Of course, this is only a weakness apparently if you are Adrian Archer.
Brofessor Coach analysis
If Kid Krazzy is what a heroin binge in Creative looks like, this is what a coke binge looks like. This is one of the most absurd, unlikely, unrealistic gimmicks to have ever crossed the WCF ring, and I was actively employed by a group of meme-obsessed, drug and sex addicted frat boys who worshipped the ocean and may or may not have been the front for an intergalactic apocalypse cult.
There has been rumors of a planned sword fight match between Dion and Thomas Bates. Please, no.
Joey Flash analysis
Bahahaha Dion Necurat. This is incredible, what a fucking name. Oh my fucking god. DION NECURAT. Someone put this guy in a team with fuckin Psychopomp ha, hahahaha! *Editor Note: They
are
in a team together (The Brotherhood)* This dude's name, I mean fuck sake. Poor Dion was injured heading into War and has been medically cleared for this match, poor for him however an amazing spectacle for the fans.
Just like in the old times in the Colosseum the fans are going to be here baying for the blood and clamouring for the emperor to deliver brutal and torturous demise to the bleeding crippled wrestler. That's you right, Dion? A noble warrior and a gladiator, a man who knows his history and his combat like very few others in this federation. Knowledge is power? I'm on that Cersei shit, power is power. In that ring I am omnipotent, I am omniscient. I am everything.
I hold your life in my hands. The Garden is my Colosseum and those fans are my loyal subjects, I will hold you by your hair toward them and then…
I will give them what they want.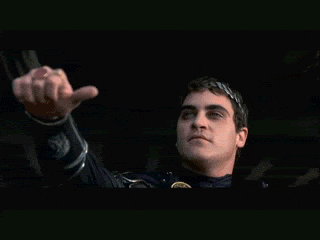 Tom-o-Hawk
Odds: 25-1
Strengths: Tent building, hunting, fighting cowboys
Weaknesses: Cowboys, guns, alcoholism
Brofessor Coach analysis


I don't even know where to begin here, other than that we can do better. The inclusion of this offensive, degrading, racism, antiquated stereotype has no business on any television program past the year 1956. WCF's track record with their portrayals of People of Color has spanned from a pimp, white luchadors, an alcoholic Peruvian who abuses his wife, a gang-banging thug, a member of MS-13, a rapist pugilistic woman harassing 'Relentless' athlete and… and… well, I guess this is as much of a damning indictment as anything else.
Tom-o-hawk is just as wretched and unforgivable, especially in the year 2016 when Original Americans have taken center stage during their protest of the North Dakota pipeline. At this rate, WCF will likely send him up there to "kill whitey" or some tripe. Tom-o-Hawk is an ugly reminder that racism is still alive and well in our pop culture; that characters on our television are
defined
by their ethnicity rather than in spite of it. Because Tom-o-Hawk has Original American roots, he
MUST
be portrayed as the mystical "Noble Savage" stereotype.
This is problematic, especially alongside the subtle white supremacy noted in the championship of Thomas Uriel Bates. That Tom-O-Hawk is shackled to Captain WCF only establishes the company's wish to look like it's friendly to "Injuns" rather than holding them down in the lower card. An ironic twist of unintentional symbolism, no doubt.
Joey Flash analysis
Tom-O-Hawk, I will slap you in the mouth like when you make those stupid sounds. You fuckin Indian in the cupboard, fuckin Mowgli, fuckin Tonto ass motherfucker. You hang about gas stations half naked selling cheap smokes to people who walk past like it's a hell of a deal!
I've had reservations about fighting you man.
Get it, RESERVATIONS. Suck a dick Pocahontas, you are an absolute mark - you are one of the worst guys in this match. You're the tag champion, go you! It seems that negative stereotypes in WCF come with positive discrimination; you wouldn't have had a sniff of those belts if there were any teams or wrestlers worth their salt in the WCF today. This only further establishes how absolutely dysmal the likes of FrEErekekakeakSh0W are that they can't even dispatch two no hopers like you and Cap'n'Dub. I feel like crying, to think I once held those very same belts. Sure I never defended them but still, you've gone too far! No more shitness!
Oh Poondock Saints, a lonely tag team nation turns its eyes to you.
JNJ
Odds: 2000-1
Strengths: Sponsored by BCOApparel.com
Weaknesses: Not cute acronym, fails where FPV succeeds.
Brofessor Coach analysis
He says and does whatever he wants. Apparently he wants to eat the pin.
Joey Flash analysis
So here we have another silly bastard with an acronymic name.
Real talk though, applause for this dude. He came up the right way, no bullshit, no multi billionaire, no stupid former boxer mobster somehow becoming a professional wrestler. This guy saw a career and he went for it. Applause for you JNJ.
You've slogged for years to become a professional wrestler, this is your one and only source of income, your salvation, your hobby and your work. You need this shit to live, you were BORN to wrestle…
...and you're still absolutely shit.
Just
'Nother
Jobber.
Little Tornado
Odds: 2000-1
Strengths: Cute name!
Weaknesses: Everything else.
Brofessor Coach analysis
'Little Tornado' I don't need anything else.
Joey Flash analysis
You had a rough upbringing huh?
Never treated with respect huh?
Well I think Little Tornado, we need to CHANGE that. You are a strong man, you are powerful, you can survive the turbulence of this life and come out smiling at the other side. I know maybe smiling is pretty hard sometimes but just know, I am always here for you, I will always be here to listen and never here to judge.
Don't feel like you have to be a bad guy just because of your upbringing. You can still make changes, nothing in life is set in stone. Just know this, as I'm caving your head in on Sunday and beating you bloody in the middle of the ring before pinning you...I'm doing it because I care.
Kid Krazzy
Odds: 500-1
Strengths: Alliterative genius.
Weakness: Idiotic name - Kardashian esque.
Brofessor Coach analysis
It seems the bookers were emulating the hometown - "the Edge of Reality" - when creating this miscarriage (insert Gemini Battle joke here). Everything I said above about Jay West? Just copy that and apply it to good guys. Here, I'll show you:
"Everyone, take note: this is what a heroin binge in the Creative Room looks like. This isn't just unoriginal: it's slothfully unoriginal. In fact, it's beyond that: this is a fucking CAW. Everything about Kid Krazzy screams dated and thin, from his Puddle of Mudd theme song to his inane "flashy" moveset. Kid Krazzy is a character in a similar mold of Teo del Sol, Grayson Pierce, Spencer Adams, Jay Omega, Bonnie Blue, or any of the company's previous upper-to-middle tier. Yet unlike all of the above listed characters, he has nothing which defines him or makes him "pop".
Teo del Sol was dripping charisma. Omega was a plucky underdog for all his insufferable arrogance. Spencer Adams surrounded himself with colorful characters. Bonnie Blue was a throwback to a WCF Hall of Famer while carving a unique path. None of these factors exist in Kid Krazzy. He's simply bland as a bowl of oatmeal. His weaknesses are even more glaring when placed beside his peers. It's safe to say that no matter what this man is called, Kid Krazzy's career is only heading one way: south."
That pun really doesn't work at the end. Point stands.
Also, who still listens to Puddle of Mudd?
Joey Flash analysis
'Kid Krazzy'
Just let that sink in for just a moment.
You, with total autonomy when deciding to become a professional wrestler chose the two 'smartly' alliterative word 'Kid' and 'Krazzy'. Kid I understand, Kid is a fine word, but motherfucker 'Krazzy'...KRAZZY, REALLY?!
Kid Crazy would have been bad enough.
Kid Krazy would have been cringe worthy.
Kid Krazzy is absolutely unbearable.
The only thing worse would be if you in a bizarre idiotic twist called yourself like 'Kid Mazy' - that is a stupid name. That's even worse than Kid Krazzy. Or Kaz Krazzy.
KID KRAZZY. This is a federation with names like Dion Necurat and Psychopomp and YOU, you have the worst name here. I am embarrassed for you my man.
I have no idea if you're even a wrestler or not, I cannot imagine any ring announcer anywhere announcing your name and keeping a straight face. Imagine Michael Buffer winding up that voice that sounds like cigarettes and honey and then saying KIIIIIIIIIIIIID KRAAAAAAAAAZZZY.
Oh my god. Please, if there is one thing you take away from this bro; it's a deed poll to change your fucking name.
Koola
Odds: 2000-1
Strengths: He...kools...things?
Weaknesses: Everything else.
Brofessor Coach analysis
Feel free, Mr. Malignaggi, to change your vote for worst name in the federation.
I'd actually like to take a moment to praise the Creative Department. The creation of the new alignment, "Neutrak", offers a tantalizing range of possibilities. What is Neutrak? Is it Neutral? Is it a hair shy of Neutral? Is it nothing of the sort? I must have answers to these questions. Give them to me, now.
Outside of that, Koola is filler. His alignment gimmick is not a real gimmick.
Joey Flash analysis
Vote approved, and amended.
What is with these fucking K's? Kid Krazy Koola - bro, it's a conspiracy. K...K...K...Damn you Bates you almost snuck this one by us you devious son of a bitch!
Koola, you have an absolutely stupid name. Die.
Zoey Ryback
Odds: 1000-1
Strengths: Would fuck.
Weaknesses: Is unlikely to put much effort into this match, if any whatsoever.
Brofessor Coach analysis
In a bizarre addition to the roster page on WCFWrestling.com, her biography states her finisher is as follows:
"The crowd screams as Hannah dives from the top of the ladder, her body flipping over, crashing through her opponent as well as the table. She rolls forward from the impact and into the guardrail. Catching her bearings again as she struggles for composure. The crowd reaches over the railing and pats her on the shoulders as she slowly raises to her feet, holding her back, still almost unable to stand."

Another huge editorial slip up from the wordsmiths penning the terrible articles for the official WCF website, this character 'Zoey' is mistakenly referred to as 'Hannah' in the biography.
I also find this finisher incredibly situation and completely worthless in matches that allow disqualifications.
Joey Flash analysis
Zoey Ryback...I don't even. Why is it the recurring theme in this match that so many wrestlers are so low on accomplishment, personality or accolades that literally the most interesting shootable thing about them is their name? This is you. Alex fucking Winterz was better than you - and he was the least bodacious motherfucker I've ever witnessed. You though Zo-Zo? You're a complete fucking idiot. If there is one example that women shouldn't be allowed to wrestle take a look right here folks. Other examples are: Sarah Twilight, Lilith and Serujah. But still, Zoey you're complete ass. Make me a sandwich, try not to eat it. Chubby bitch.
------------------------------------------
Mid Carders
-----------------------------------------
Jeff Purse
Odds: 30-1
Strengths: Loved by the LGBT community, has loveable surname, successful now that the rest of Pantheon has left
Weaknesses: Massive faggot, OCD, Berkeley degree is fucking useless in wrestling, was worst member of Pantheon (this stable contained Jayson Price)
Brofessor Coach analysis
I'm not really sure what there is to say about Jeff Purse, other than his "moment" only seems to come when there's a lack of substantial talent in the federation at any given moment. Not that I blame Seth for such booking; at best, Jeff Purse is a Dolph Ziggler. He's a stop-gap measure between the Joey Flashes and Jonny Flys and Dunes of this company. Jeff Purse will never be a drawing champion; there's not much to him. It's almost sad; you'd think a formerly successful BMX Champion would have been given a bit more dedication to the gimmick bestowed upon him.
But OCD? It just doesn't work. That's not a gimmick; that's just a worthless character trait which doesn't seem to have any bearing on his time in the ring. Have we ever seen Jeff's OCD affect his matches? Have we seen it detriment his career? If not, it's a pointless exercise. We've seen Thomas Bates and Howard Black actively avoid fighting female wrestlers due to their moral stances: their story shows in their matches. Outside of his OCD, I'm not exactly sure who Jeff Purse is supposed to be.
He's not smart enough to pass as a legitimate UC Berkeley graduate, outside of an athletic scholarship. He also lacks a wowing finisher. I mean,
another
Superkick? Christ, it's practically just an average strike these days. Is it that Jeff Purse lacks the athleticism or technical ability to perform a more complex move, or is he lazy and content with mediocrity? My guess: the latter. Mediocrity seems to permeate the Jeff Purse character; at every obstacle of stiff competition, he's crumpled. What started as a one-off cameo return to give Fly an excuse to enter the Ultimate Showdown in 2015 has turned into an almost mockery of what was once called a stunning career. But a closer scrutiny of Purse's career shows that there's nothing particularly "stunning" - it's fool's gold. Jeff Purse was the Lex Luger of WCF: just good enough to be there when needed but definitely not up to caliber with the memorable champions or really even worthy of more than a midcard push.
Despite being a previous War winner, I can't see Jeff coming away on top again. There are simply better options for the Creative Department to pursue. This will always be Jeff Purse's problem: nobody sees him as more than a second-tier star.

Joey Flash analysis
This guy is a faggot straight up. I heard for months when I first came into this federation this was a legend of the game, one of the best to ever do it. I finally step through the ropes with him at XIII and what do I get? The biggest disappointment since the failed launch of the 'Grayson Pierce Pregnancy Kit'. He lost to a team with Seth Lerch, motherfucker, Seth Lerch beat you. How does that make you feel? The only thing I've ever seen Seth beat is his dick over his hidden picture folder 'lgndicpic' yes Seth, I found your stash motherfucker. Why would you have your computer password as 'thomasbatesistenpercentblack' - it's the first thing I guessed!
Why are you starting off this assessment with this dude anyway for fucks sake, you're supposed to open with something hot to keep people interested, namely: me. I'm bored of killing this guy already and I've talked more about Seth's dick than I have Jeff Purse.
For a previous winner to be talked about in such an openly blaise manner should tell you one thing: I don't see you as a threat. I've never seen you as a threat, never will - you are a mediocre at best wrestling talent who survived in a weak era. In an era where Joey Flash exists you are quite simply my friend 'just another guy'.
Jeff, you had debatable fights with the likes of Sarah Twilight and Eric Price.
You try get uppity like you're actually going to do something of note in this match? Then I'll put you back in your place like
I've
got OCD.
Jordan Ciserano
Odds: ?
Strengths: ?
Weaknesses: ?
Brofessor Coach analysis
How many times do I have to type "boring and average" before people get what's wrong with WCF?
Joey Flash analysis
Oh for fucks sake. Didn't you say this was only going to be a 'short article' you speccy bastard? I mean for fucks sake how many times can I shoot on the same nameless, achievementless boring fuckin faggots? Like literally it feels like I'm talking about the same dude in every single one of these, Jordan Ciserano I don't even know who this is. Y'know what, I'm not even going to be bothered. Jordan, I don't care to look up your roster entry on the website and fucked if I'm studying your matches bro. You don't hold a current title and I've never heard of you = You are complete dogshit.
Brofessor Coach retort
A beautiful comment is being made on WCF's falling ratings.
Joey Flash riposte
Right? Can we not just get about ten of these guys in a chamber and *Redacted: Hurtful, explicit material*...AY DON'T YOU FUCKING REDACT SHIT YOU GOGGLE EYED CUNT, we have talked about moolies and dykes and faggots but oh no the moment those fucking Jew- *Redacted: Hurtful, explicit material*
Brofessor Coach repartee
I looked up his biography. He trained with Caliban. Next.
Frank Patrick Venable
Odds: 30-1
Strengths: Cute catchy acronym. FPV. Say it with me now. FPV. It's cute. Has a cool brother.
Weaknesses: Isn't he that backstage announcer for another show we don't mention, except for Dag? Is also runt of family, dork if you will. Likely bullied as child (Grayson would probably be happy his child got bullied, having one actually survive post-toddler)
Brofessor Coach analysis
I'm not sure why Frank was asked to return rather than his brother, Vic. While the career of FPV seems more decorated, most tape leads me to suspect that Vic is the more talented brother held back by poor booking. In a more accommodating world, I'd even suspect he could have a more fruitful career than his brother. Of course, we're not discussing Vic; we're discussing Frank.
When Frank was announced to be returning against Polar Phantasm for the aborted XIII card, people were intrigued. But that bears mentioning that people were far more interested in the return of the Polar Phantasm than FPV. I think that comes from having already seen Vic in the ring, noting his stylistic similarities to his brother, and realizing you'd be getting a less-than-good rehashing of a project no one really wanted to see die. Why watch FPV when we were just invested in Vic?
This is the problem with the "clone character brothers" gimmick; why would you watch someone play Fox when you've been playing Falco for a longer time? If I wasn't paying much attention during the run of FPV, why would I associate "Boom! Headshot!" with him rather than a member of the People's Choice? This is the problem: Vic was over, and he was put on the shelf to bring back someone who isn't. It will be a perpetual, lingering stink on the return of FPV. It doesn't help that Vic came in fifth during last year's War; if FPV cannot repeat this performance or better, people will feel cheated. Do people want to see him win? Do people want to see him lose? Will anyone even care? I can't see FPV winning sheerly on the grounds of him being a petty nostalgia act, likely to be aborted once more in due time, that hasn't really peaked much interest. Plus doesn't he have another job we're not supposed to talk about?
Joey Flash analysis
Every year we have this sort of shit happen. It begins every time around the first of September, there is a slight chill in the air and people are waving their final goodbyes to summer. They tune in to watch some of the greatest sportsmen perform in the ultimate proving ground, the squared circle. Notice I said SportsMEN, you women are too genetically inferior athletically to be anything other than ring card girls/rats/cum dumpsters. What was I saying? Oh yeah, so like, people watch this shit right and all of a sudden the lights dim and some fuckers picture appears on the screen or some unmemorable music hits and a complete nobody comes striding out and declares that they are returning to enter War!
FPV, bro. That's you. That's you man. You went Danny Anderson.
Then your stupid ass just gets forgotten about when a true A-List star returns. Such is Joey Flash, such is life. I don't think I've ever even talked to you in the back, I have no idea what you stand for or what you do.
Things I know about FPV:
Did promo about Vaginas.
Maybe I'll do a promo about losing a World Title match, then I can be like you - getting famous talking about something I know absolutely nothing about.

Assertion: You're a virgin.
Reasoning: You're an ugly cunt who talks about vagina's more than a Gynecology professor giving a lecture. You're the type of person to laugh at farts.
Conclusion: Virgin.
Oblivion
Odds: 150-1
Strengths: He's a mean dancer, so fluid and graceful he moves - very well for a big man in fact. The way he whips and nae nae's is a sight to behold.
Weaknesses: The buffet table.
Brofessor Coach analysis
I don't even know where to start with this one. Oblivion was a poor taste gimmick from the beginning, ranging from the character's treatment of mental illness to the disgusting use of rape as a cheap heat tactic. When the decision was made to pair him with #BeachKrew, the character really jumped the shark. (No pun intended) Oblivion is cheered, but I'm starting to suspect it's in a "so bad it's good" sense, like a horrible movie. Is that the secret? Is Oblivion the wrestling equivalent of Manos: The Hands of Fate? A quick push did little to salvage the character from gimmick and credibility purgatory - I don't think any suspected this was a long term plan rather than a band-aid for Logan's departure. This has been reenforced by Oblivion's return to jobbing and general mediocrity. You can only polish a turd so many times before the polishing brush is caked in turd; then you're accomplishing nothing. Between the manic, schizophrenic whiplashes of direction and boggling storylines, perhaps it's best that WCF allow Oblivion to finally retire; maybe in a few years we'll grow a deeper appreciation for the performer. In the meanwhile, he looks like a big zit on the nose of the company.
Remember when Oblivion was Chronoripper, in a tag team with the promising Marc Mayhem and feuding with Johnny Reb? Neither do many people, it seems so long ago. It didn't help that the Sentinels embarrassed the Chronorippers two weeks in a row. After Torture dismantled Marc Mayhem, Oblivion was stuck in Limbo. The Angels of Death would prove to be another painfully directionless stable, brought about by the lack of motivation on behalf of Vengeance - who seemed completely revitalized once separated from the group - and a non-committal John Gable who made no sense as a member in the first place. This undermined Oblivion as the alpha in his own faction; when his supporting cast came down to Night Rider and Denise D'Evil, there was no one to compensate for Oblivion's failing in-ring abilities. The stories leading into Hellimination featuring the Angels of Death milling about with Pantheon at a carnival completely nullified any sense of dread or terror the group could inspire. Not to mention, why would anyone allow a wanted murderer, cannibal, and rapist to be in an area full of children? The writing was completely silly and illogical. It was the right choice to put #BeachKrew over.
There seems to be an idea backstage to revitalize the career of Oblivion, but I think smart money knows this is absolutely doomed and certainly won't factor into War. Will Oblivion be given a few strongman spots and eliminations to boost his credibility? Probably. But
win
? I just can't imagine that being possible.

Joey Flash analysis
Oblivion, you done had yourself a year huh? You were allowed to pal around with #BeachKrew as comedy relief: as the 'fat stupid friend', you found out you had a daughter - who then killed you, you died a couple more times, and most impressively after years in the wilderness the leviathan awoke. The sleeping giant, the monster finally regained the most hallowed trophy in professional wrestling. You, Oblivion, you won the WCF World Championship. Wow.
What a year. How do you feel Oblivion? How do you feel that for all of that, the personal turmoil, the odd death or two and winning the World Title - that the thing you will be most known for is THIS:
Die slow, you fat retarded dancing faggot.
Damian Kaine
Odds: 30-1
Strengths: Talented hardcore wrestler, member of the Brotherhood
Weaknesses: Least interesting member of a stable containing Dion Necurat and Psychopomp
Brofessor Coach analysis
I hate these characters. I hate the whole "I'm a good guy who does bad things" shtick. You're not a good guy. You're not an anti-hero. Creative can't just make anti-heroes, they need to develop organically.
Other "Good Guys Who Do Bad Things":
-Jay Omega
-Gonzo Murdock
-Oblivion
-Thomas Bates
-Joseph Stalin
-Attila the Hun
-Gamergate
-Serial Killers
-Dexter
-Walter White
-Saddam Hussein
Welcome to that company, Damian Kaine.
Joey Flash analysis
You are a pathetic Thomas Bates sycophant. Rinse and repeat with these fucking faggots, look at this rook. Bishop, get your pawns in check. Don't let ever let them come at the king and-
FUCK do you see what this has me doing? Shitty chess wordplay, this is how bad you are bro. The sad thing is you were probably screw facing like a bulldog chewing a wasp to that C- material. I don't know what to do with people like you Kaine, I feel like I should sit you down pin your eyes back and give you that DeLarge treatment where you see good wrestling and promo work just so you manage to come out of the mire you're stuck in and finally see the light. You're just a poor brainwashed little mite.
I can't be bothered though and will just stomp your fucking face in.
Lilith
Odds: 20-1
Pros: Seems unable to ever be gone for good, survivability of a Twinkie and a Cockroach, semi-interesting gimmick, tends to partner up with people far stronger than her for support
Cons: Slept with half the roster, credibility practically non-existent despite multiple championships, multiple feuds with opponents far beneath her detracts from any upward mobility, unable to maintain powerful allies or associates to climb the ladder or revitalize career
Brofessor Coach analysis
The career of Katherine Phoenix/Lilith is one of the single most frustrating and mind-boggling missteps in the past and present history of WCF's writing team. On one hand, Lilith has shown remarkable flashes of talent in the ring, especially when not handcuffed to the more belligerently written and forced characters such as Logan or Sarah Twilight. As Katherine, she had a semi-interesting gimmick; she also was an interesting Rorschach Test to hold up to other members of the roster and gauge the direction of their characters. Perhaps the sky was the limit for Katherine.
Yet, for every step forward made, Lilith has made three steps backwards. Whether it was abandoning a compelling story between herself and Thursday Kerrigan (a perfect example of the sort of character Lilith aims for and fails to portray) in favor of another tired run as Sarah Twilight's lapdog to having her first defense as Hardcore Champion against Oblivion, an opponent she had been repeatedly paired against for a quarter of the year. In the mind of this company, it seems Lilith is doomed to remain a one-dimensional joke and lower-midcarder: the proverbial gatekeeper to better opponents such as the mediocre Kevin Bishop but not anywhere near the uppercard.
Lilith's inability to establish and, more importantly, maintain a direction of consistent characterization or development will never allow the character to get over in a meaningful way. Lilith is practically doomed to be the number two or three behind other characters, some possibly less deserving of front office attention than herself. I wonder whether it is a lack of confidence on behalf of that front office or Lilith herself which has kept her in these meandering, nonsensical, short-lived positions rather than the more compelling heel work she showed as a stalker of Joey Flash or the antagonist of Andre Holmes.
Lilith will not have her moment at War. The bookers have shown time and time again that they do not see her as a main player in any sense. She shall remain enhancement talent, likely exiting as soon as she entered War.
Joey Flash analysis
Weird cunt.
God, I actually have to talk about this fuckin idiot don't I? You fuckin autistic, ADD, AIDS ridden Zika victim. Me just talking about you will have those lower lips leaking your disgusting cunny juice all over your seat of choice - probably Logan's face. You are the biggest cancer in this federation, you are walking lymphoma; you're a parasitic organism that just infests everything with its own horrific bile inducing shitness.
You play the victim at every turn while continuing to be the biggest rat in the whole nest.
You're the type of faggot to slap someone while they aren't looking while stood next to a friend and then say 'It was the other dude' then titter to themselves while your friend gets blammo'd. Your friend is hospitalised, your friend cries and feels alone; it's your fault entirely but still they think 'ah she doesn't know any better'. So you comfort them at their bedside talking lots of niceties, sunshines and rainbows, teddybears and leprechauns. So they think for a moment, they think and they forgive.
Then you do the exact same shit again. Now your friend is in the hospital and you come tittering up to them.
'Aww don't be sad Hospitalised bear
((( Lilly is so sad you are hurt. I'll get the grrrrr bear that hurt you!'
'But dude, it's your fault I got hurt'
'Don't be silly, not me, never me, never Lilly-poo'
I saw through you from the start you fucking snake. You are a low rate manipulative trouble causing rat who thrives on chaos all the while trying to survive like the cockroach you are only to reemerge once the nuclear winter has ended and people have forgotten and forgiven what you were like before.
I don't forget, I don't forgive.
I'm going to enjoying sticking my dick in your eye socket and skull fucking you so hard it turns what's left of your brain to sludge.
Teddy Blaze
Odds: 15-1
Strengths: Wears red sunglasses, was once a record-breaking People's Champion
Weaknesses: Thinks wearing red sunglasses is a gimmick and is somehow three dimensional enough of an angle to make the character compelling and intriguing to follow and root for/against.
Brofessor Coach analysis


Remember in the Dark Knight Rises when that FBI agent has Bane on the airplane, and Bane says "Nobody cared who I was before I put on the mask"? This is a reverse situation for Teddy Blaze: no one cares who is he now that he's taken off the mask.
I'm not exactly sure what WCF was thinking by turning Teddy from the incredibly likeable and over babyface, Teo del Sol, into his current incarnation. Perhaps WCF wised up to the fact it was whitewashing a great cultural tradition in Lucha Libre by having its only representatives be Caucasian men (though one could say the Los Tiburones gimmick for Jared Holmes was a deliberate lampshade hung rather than the tonedeaf concept for Teo del Sol, palefaced savior of Mexico). I'm hesitant to totally trust this explanation: the inclusion of other offensive stereotypes such as Tom-O-Hawk (more on that later) suggests they've learned nothing. Instead, they've merely clipped Teddy's wings.
Narrative matters. Tone and style consistency matters. I find it difficult to take a more serious Teddy, well, seriously when he spent a year as the essential buttmonkey of the federation, especially in his group the People's Choice. One must recall the dramatic narrative shift Spencer Adams faced between his initial promotional videos and later work: how can we totally empathize with a man who debuted by attacking towel boys and forgetting the name of the cameraman? In a similar vein, how can I take seriously the threats of a character who sold Otter Pops and struggled with water slides?
It's a shame that this was the direction chosen for Teo. For all of his child-like shenanigans, Teo was charismatic and wore his role well. He still seems stuck in Creative Hell - a serviceable talent who is not getting a shot beyond the Tertiary belts such as People's and Internet Champions. I'm not sure why the plug was pulled on Teo's TV Title reign, especially after he was given a statement win against Jared Holmes at last year's War. We know this performer is capable of better things; why won't they let him work?
Teo has little chance at being the winner at War. I've seen no faith on behalf of the front office that suggests he'll have this push.
Joey Flash analysis
Motherfucker ya gimmick is wearing fucking shades. You look like a down syndrome Vash The Stampede, only somehow with shitter hair. ZMAC changed alignment by changing his whole appearance, you just threw on some fucking glasses. Oh my days. Is this what constitutes for a villain these days? Really Teo, REALLY?!
I feel like slapping the shit out of myself for having to shoot on this iteration of you. No ifs ands or buts, its fucking stupid. Come out and do a promo, the world cringes with you. I feel sorry seeing you as you are, you're so outta your la(y)ne you're like Alice in Chains - a cheap, watered down knock off of a once solid piece of entertainment. I beat the fuck outta you when you were worth a damn, I'll beat you even more now that you've ruined everything fresh and unique about yourself. Can you not cater to an audience without making it so obvious?
You were the best good guy in the federation. Period. I was rooting for you every step of the way...and I hate everybody. But even when I was beating the shit out of you I thought…
'YEAH! GO TEO'
Now I will be beating the shit out of you and thinking…
'YEAH! GO AWAY TEDDY!'
You're shit, you know you're shit, we know you're shit. You are fooling absolutely no one with these shenanigans, pull them elsewhere. You are a mediocre opening act as you are, when you used to be a main event draw. I'm not joking.
So here, let's pour one out for the future superstar that you used to be and pray that what I do to you at War brings the sunshine back.
Jason Cash
Odds: 30-1
Strengths: Is a poor man's Doc Henry.
Weaknesses: Is a poor man's Doc Henry, actively goes out of his way to hang out with makeup and mascara wearing child touching faggots - potential sexual deviant. See: Gacy, John Wayne.
Brofessor Coach analysis
He seems incredibly obsessed with genitals on social media. I'm not sure why he's in Zero Tolerance with Freekshow. I really don't know what else I'm supposed to say other than that I hate Ted Nugent and Kid Rock. I also think Black Lives Matter and guns need increased background checks. The Wild West was a shitshow, God is the last Santa Claus, and red states tend to be some of the worst in the country in terms of wealth and standard of living.
*Recommendation* Creative should pay this penile fantasist with 'The Cock' to allow for a bland knock off rehashing of the lauded Henry/Reb partnership. With added homosexuality.
Joey Flash analysis
The first time I ever met Jason Cash he was wearing a gay cowboy hat. I said: First thing's first fuckhead - take that off.
I've got some questions for this fuckin faggot.
Why does a right wing intolerant homophobe hang out with juggalos?
Why does a right wing intolerant homophobe hang out with juggalos??
Why does a right wing intolerant homophobe hang out with juggalos???
Seriously. I don't get it. I don't get your relationship, what are you? Are you the dom? The sub? Switch? I can't understand how it works with the three of you. Those two guys are fucking freaks but you...you are just so out of place - I don't understand. Like, they're a team and shit but you're just sort of...there. You show the opposite of Zero Tolerance, you actually seem like three worldly and wise men full of understanding to be friends with each other. It's like a cute odd couple story. An odd threesome story, whatever the fuck.
A side note, hey DRG - we have a new name for you: 'Zero Tolerance'. No faggots or minorities allowed. Don't eat skittles or wear hoodies on our watch, boy.
You've made some pretty stupid assumptions about me Cash. Assumptions I'm going to send on a one way trip straight down your throat. You've talked smack to the wrong person, when certain people address you and talk to you the way you're supposed to act is to lower your eyes and nod your head in submissive resignation - not to stand bolshy and brave and call your god a 'FUCKIN COCKSUCKER'.
You're going to learn two very important lessons Cash, never open your mouth until you know what the shot of a situation is and, more importantly, never...ever fuck with Joseph fucking Flash.
-------------------------------------------
Contenders
------------------------------------------
Mikey eXtreme
Odds: 6-1
Strengths: Retarded rapist friend, Karma Houdini, best mid-tier wrestler/character on the roster
Weaknesses: Emphasis on "mid-tier", handcuffed to the past-his-prime Zombie McMorris, has a weird thing for getting stuck in the closets of little girls
Brofessor Coach analysis
Mikey is an intriguing prospect for getting a big push and performing well in War. He's a sleeper who seems well-liked and favored by the company; the prospect of him squaring off with WCF Champion Thomas Uriel Bates, his former ally, has "marquee match" written all over it. The angles are intriguing: forcing Bates to confront the lying, manipulative psychopath he vouched for and defended for a couple of years. Of course, this idea is too good for WCF to ever pull the trigger on it, so more likely than not we'll have some failed star like Jeff Purse or Gemini Battle eliminate him.
Mikey had been incredibly consistent and legitimately enjoyable to watch since his debut in the company. While you always saw an aura of darkness and anger around him, it wasn't until the murder of Brian Payne where he truly went off the deep-end. This is quality writing; I'm not surprised they eventually slapped a mid-tier belt on him. Beyond his impressive US Championship run? There's not a lot that they've been willing to do with Mikey.
It's a shame, but he seems held back by this perception that he's the best of a second tier. Despite having shown competence against many of those "top tier" stars, WCF has never given Mikey the opportunity to really climb higher. He's struck his glass ceiling; for whatever reason, they're going to keep holding him down. I don't think War is going to change a thing in this sense. While I've been wrong before, it feels comfortable to say that Mikey will likely once more provide some of the most compelling promotional work leading into War and be eliminated surprisingly early, setting up the endgame for the match. For shame.

Joey Flash analysis
'The Greatest US Champion who ever lived.'
Mikey eXtreme ladies and gentlemen. Give him some applause, this man IS the division, he has single handedly brought the US Title prestige, respect and recognition, he is the man who has managed to take a mid card title and really make it mean someth-
Wait. Hang on a second.
This can't be right.
World...Television...Hardcore...People's...Internet...Tag...Alpha……..
Where the FUCK is the United States Championship? I mean fucking hell Mikey, you motherfucker you're the only guy bad enough who can through the own osmosis of his shitness get rid of an entire fucking division. HOW?!
It makes me want to cry man, that beautiful title, I never got to hold it in my hands. It will never be on the mantle place of Joey Flash...cos if I ever won that piece of shit it would be on my desk as a weed plate. I'm glad for one reason only, you now have absolutely no purpose in this federation. That belt was your life and now it doesn't even fucking exist anymore. My purpose in life for two days was Stranger Things, I lived and I grew with Eleven and the boys and just like that - they were gone. Where did they go? Where did they GO MIKEY?!
The series ended, and I started watching The Night Of instead. In case you want to watch it, Naz is *Editor Note: SPOILER REDACTED*. Fuck me, basically what I'm saying bro is I get it, I get what it's like when your purpose is just gone from life. I dunno what to tell you man, I ain't a psychiatrist who can help you through this.
I guess my advice would be this: run a nice warm bath, maybe add some smelly stuff, y'know salts and shit it feels nice on the skin, make sure the temperature is warm - not too warm, but enough to keep you snug and content. Maybe exfoliate. Maybe use body butter.
Then drop a fuckin toaster in with you ya worthless prick.
Sarah Twilight
Odds: 5-1
Strengths: Prestigious career, perpetual main eventer, current WCF General Manager, expert manipulator, surprise penis, cure for insomnia.
Weaknesses: Embarrassed and utterly squashed by Jared Holmes and had push-ups done on her prone body, probably gave Jeff Purse a dry handy in the back of a movie theater, not actually from Los Angeles, stupid and overly long boring shit directionless promotional videos, manish hands.
Brofessor Coach analysis
The success of Sarah Twilight is testament to how far sex appeal can get one backstage. Sarah is devoid of charisma. Her in-ring talents are questionable at best, and her move set is simply not tailored to an appropriate style for her physique or character. When one casually examines her purported backstory, it is riddled with inconsistencies, inaccuracies, and flat-out head scratchers. A thirteen-year-old girl becoming homeless and teaching herself in academics and fighting? Magic? The story of Sarah Twilight reads like poorly crafted fan-fiction: it is an absolute insult to the intelligence of a mature viewer. There also seems to be a conflict as to whether or not we should sympathize with Sarah Twilight - does her hardship make her inspiring or has it warped her into the cruel, heartless manipulator we see today? The intention is muddled: you can't have your cake and eat it, too.
It also baffles many a wrestling pundit how contrived and false the female aspects of this wrestler appear. When polled, female wrestling fans voted "0" on a scale of how how believable Twilight was as a wrestler; with "5" being 'I can imagine a woman acting like/performing like that and/or having that move set'. It has long been a rumour within the IWC that the neckbeard writers of WCF tend to use Twilight as a 'joke' wrestler to see how bafflingly unrealistic they can portray a female on national television. I must say having watched her since her debut, I thoroughly concur. Mary Sueism at its chauvinistic worst.
Beyond this, Sarah has conveniently choked in a number of important matches and has seemingly been given convenient excuses to shield her character from any lasting efforts. During the first round of the Trilogy Cup, she was squashed cleanly in a match to Jared Holmes, even humiliated by a push-up pin. The next show, it was revealed Sarah threw the match. This is simply not good storytelling: it removes the character of any sort of relatable vulnerability and further disinterests the viewer. If the intention of Creative was to create the perfect villain, they've failed miserably: Sarah Twilight comes across as a character desperate to be loved and hated - the old adage about jealousy being flattery - but rather than coming across as a legitimate chessmaster, a magnificent bastard, or any of the archetypes which epitomize iconic villains of WCF from Bobby Cairo to Jonny Fly to Joey Flash, Sarah Twilight comes across as a pretender and imposter.
The only likely explanation for her success is a desire by the agents and executives to fuck her. Outside of her sex appeal - she's undeniably attractive, even if her claim to be free of make-up is patently absurd - and the lesbian fanservice provided by her on-again off-again relationship with Lilith, Sarah is a failed experiment. Her reactions and receptions from critics are not positive; she had her time, left mired by controversy, and has not been well received since returning. She is a diva, a spoiled brat, and a simply sub-par talent. Unfortunately for the fans, her backstage favoritism almost guarantees her a spot in the Top Three, if not a big win. We'll sigh once more going into One.
Joey Flash analysis
This bitch is probably the most overrated wrestler in the history of this company. A medicore talent who managed to survive and somewhat thrive in the most watered down shit era of the company's history, it's almost an embarrassment to see this stupid sket back thinking that people actually care about her stupid tween fan-fiction esque personality. I have no idea what I'm even watching when this silly skank appears on my screen; like seriously I watch and I'm dumbfounded at the blaise idiocy I'm witnessing.
The last promo this bitch referred to herself as the 'Stable Killer', because when ol' horseface over here escaped she ripped the fucking barn door off. You even kill Stable's you're the fucking leader of, it's like your own your Flashgawd swag the way you ended your own team. We should call you Sarah Goebbels the way you killed ya fuckin Family. Your constant infighting and bickering was pathetic, almost as pathetic as your need for attention and need to be front and centre every time you're on screen. It's like you signed a Poochie deal with Lerch.
'When Sarah Twilight isn't on screen, all other wrestlers must ask "I wonder where Sarah Twilight is?"'
I'll tell you where she is, taking up valuable screen and story time with nondescript, meandering, go nowhere segments where she throws her dick around and creates more idiotic 'booking' decisions than Vinnie Ru on a meth binge. Why Lerch keeps approving this type of fuckery is beyond me. Then again, at least it keeps Twilight out of the ring and stops her from ruining and corrupting any title scene with torturous promo work and migraine inducing matches.
I'd heard so much about Twilight, about the vapid filler epic promos to the iron fisted grip on storylines and backstage politics it made me a little perturbed when I first saw her return - so I checked this bitches record out and lookie what I saw:
WCF World Champion x1
WCF Tag Team Champion x2
WCF Television Champion x1
That's it. For all the magical stories I'd heard this is seriously the best we have? Three wack ass titles and a one off pity world title win. It's like randomers winning the MVP when LeBron is in the middle of his prime, congratulations being the Derrick Rose to Fly ya fuckin whore.
Sarah Twilight is feared for this match for one reason: her ability to bore everyone to death before the match even fucking starts. You have no grit, no fight, no uniqueness, no true quality, you are dump truck trash fucking drek. You are a bottom tier talent with God tier enthusiasm, well this is what happens when a God tier talent steps to a fucking bum like Sarah Twilight - she goes down faster than Lilith on her crusty clamming quim.
Suck a dick, Twilight. Not mine though, ugly bitch.
Odin Balfore
Odds: 8-1
Pros: Likely future HOF, past champion, can bench the planet, wizard
Cons: Enhancement talent of the top tier; inability to get the job done when the going gets tough; A- player
Brofessor Coach analysis
Odin has been a cameo character for some time now. Since teaming with Joey Flash and Seth Lerch to beat Pantheon, Odin has been reduced to an appearance sitting on the Imperium Couch and a lapdog to Bobby Cairo. This is a far fall for a man who was once feared and respected in the locker room.
To be perfectly honest, I don't have much to say about Odin Balfore; I'm sure others agree with me. Odin has a long history with prestige and accolades. He's got a unique gimmick. He's creative, with or without Bobby Cairo. He's not going to win.
Odin Balfore epitomizes the "surprise veteran return appearance" in a match like War: he'll be someone who everyone looks at with awe and shock, have a few spots where he dominates the entire match, then be eliminated in a fluke to set him up with a rivalry leading into ONE, similar to the treatment of Gravedigger last year before David Sanchez failed a Wellness Test and was fired. It's nice to see Odin back in action; if only I could believe that return would have some weight.
Joey Flash analysis
Finally someone I can talk about without feeling apathy, boredom or disgust. I've competed once with Balfore, alongside him to beat the shit outta Black, Crow and Purse - he was a competent team mate and did just enough in the match to hold his own. See that's the problem with Odin right there.
'Did just enough to hold his own'
That's the mantra for ya whole fuckin career big man. You have a retarded record, your tag team success is unparalleled and you were part of the two headed monster with Fly that took the WCF by storm. One of these wrestlers is spoken of in the highest regard, as one of the best to do it, the other is Odin Balfore. You wrestle with class and integrity, but you fight like a fucking bitch.
If by some miracle, like if they were magically the same person or something you could merge the size, nouse and wisdom of Balfore with say the manic innate ability, hunger and voracious nature of Zombie McMorris then you could have one of the most incredibly talented performers in the history of the game. Instead, Odin is just a large sack of shit and ZMAC is a worthless base head.
Sure you're a threat in this match, the same way fuckin Oblivion is. A golem from a bygone area who is just a lumbering shitbag - thank fuck it's not an over the top rope match or we'd probably have to deal with that gayass moment where multiple low tier wrestlers team up to send your wack ass over the top rope. Instead, I'll just blast you in the mug and knock you clean the fuck out. See, so much easier.
I denigrate you but don't think you're on the same level as the rest of these fuckin tomato cans - you'll absolutely mop the floor with ninety percent of this match. The problem you have Odin, is you are in that other 9% that will get to the end - but will be unable to suppress the infallible 1% that is Joey Flash.
When you think about what it takes to be #1, well, I guess second place is pretty good after all isn't it?
Adrian Archer
Odds: 8-1
Strengths: Strong constitution, good fortitude, willing to face challenges man to man rather than bitching up like rest of federation.
Weaknesses: Is a poor wrestler.
Brofessor Coach analysis
Poor Adrian Archer fancies himself as a Magnificent Bastard. In his dialogue with a member of the Brotherhood, he challenged their chess knowledge by asking how to Castle. I will tell you exactly how to castle:
- Move the Knight from his space over the pawns
- Move the Pawn in front of your king to allow your Bishop movement out
- Move Bishop
- Slide rook and flip places with King
Congratulations, you've Castled. Castling is not some advanced technique; it is a built-in rule of the game that many simply don't bother with as it can create a choke point that makes your King vulnerable to a checkmate. Adrian Archer may fancy himself a Chessmaster, a noted piece of the Magnificent Bastard archetype, but he instead comes across as a delusional egomaniac.
Joey Flash is a magnificent bastard when he built Imperium merely to remove two of his biggest enemies. Jared Holmes is a magnificent bastard, conving his way into a position of power and seeming to be practically a Karma Houdini (save the Burning Hammer at the hands of Corey Black). Johnny Rabid is a magnificent bastard who seems able to even make his enemies fall for his charms and wiles. Adrian Archer is not a magnificent bastard.
Joey Flash analysis
Out of the entire locker room of fake belt holders, champions and 'saviours' there is only one man who has nutted up to carry the fight to me. Adrian Archer. You've claimed this turf as your own and you're the only one defending it, you're the only alpha male in company of eunuchs. This deserves respect. Well, fuck, you have my respect - you've done shit the right way. You've done it the way all the great champions in history have; don't back down, don't show fear.
Congratulations Archer. You have my attention.
You're going to learn in short order that you probably shouldn't have tried to defend your turf, you shouldn't have tried to step to me with ya nuts swinging thinking that you are anywhere near my equal. I'm going to slap the piss out of you and show you what the deal is in this match and in this company.
You've tried so hard to be Joey Flash it's pretty fuckin embarassing. In my absence the federation was missing a magnificent bastard - well the real big bad is back and it's time to send this Starscream ass motherfucker into oblivion. You've based your fashion sense on me, your incessant trash talking, even your entire wrestling style is straight out of a 'Homeless Man's Joey Flash' starter kit.
You're a cheap Chinese knock off of everything I do. The most important, the most telling difference between us comes between those three ropes in the centre of that squared circle. My skills spoke even louder than my words - I'm the most influential wrestler outside the ring and inside the ring it's even more pronounced. I had unparalleled success in my career here, I never lose, I win whatever title I decided I want to wear as a fashion accessory for that week. You though? You can't as much as sniff a fucking belt.
Next time you decide to talk to me like you're wanting to prove something...maybe prove something first. Go win a belt, then I'll slap you in the mouth and take it off you just to show you where your place in the company is - my subservient nut gobbling bitch.
Cliff of Doom
Odds: 5-1
Strengths: Funny pun ring name, doesn't take shit from whiny faggots
Weaknesses: Does not AWWOOOOOO
Brofessor Coach analysis
I have no idea who this guy is, so I'm going to take a moment to remember how great Wolf's performance in War was last year and wish he was here instead.
Ladies and gentlemen, with me now.
Type "W" for Wolf.
AWOOOOOOOOOOOOOOOOOOOOOOOOOOOOOOOOOOOOOOO!
Joey Flash analysis
Against all odds, here we are. One of my biggest threats in this match being a school teacher. You wanna try me? You want drama? Get physically educated, the math of us facing up just doesn't add up: my fist plus your face equals dream kit, I'll divide your biological make up in half now Cliff is history.
Oh me oh my. School talk. I went to high school for all of a year before I bailed on that shit. I look at you now and me back then and wonder if it were the right choice then I think: what advice would he give me?
Here's how to have a failed marriage?
Here's how to be struggling in a bullshit 9-5 that no one appreciates or cares about?
Here's how to never follow your dreams no matter the short term cost?
Here's how to finally live your dream…
...and here's how to be so woefully bad that you crush your own dream that maybe some dreams are better as happy daydreams.
I AM a future Hall of Famer. I am not a pretender - I'm no Gemini or Bates. I'm the real fucking deal. I'm a multimillionaire, I struggle for nothing in this world. I think I did pretty well.
What I'm not going to do is talk shit on what a man has set his life out to do, to become. I feel it. You will become World Champion within a year or you're done. Nuh-uh. You are mentally done already. This deadline is self imposed failure. I could have been World Champion based off of merit on my debut but I knew the game. Make yourself known, make your mark. It took me, the best in the company the best part of a year. Now - add the influx of
new
/old talent to the mix and you are gazing into eternity. It's not realistic Cliff, you are not realistic. You are a fan living out your fantasies of being a wrestler; there are places called 'efeds' on the internet you can do that - you create an outlandish version of yourself and virtually live out your dreams of being a wrestler. If I did that shit I'd just create a complete fucking cunt who pissed off and riled up the entire community who thought I was a grandstanding prick who wanted nothing more than to bully and alpha a bunch of nerds...they'd probably be right.
But I ain't a complete fucking geek.
So Mr McManus, class is in session. What are you going to teach me hmm? What can you possibly teach me in the wrestling ring? How to bitch up and lose meaningless matches? No, pass. I'm the one giving the lessons at War. Your lesson is this: submission. Your homework: write 'Cliff of Doom's will.
I will see you in the middle of that ring, tear your throat out and leave ya apple on the desk. See, I'm a good student.
Sunday night. Your dream ends at 326.
Kevin Bishop
Odds: 4-1
Strengths: Over, talented wrestler, stable leader, fits all criteria of being next generation star
Weaknesses: Creative loves holding these types back or making them kiss the ring
Brofessor Coach analysis
In a generation of headscratching rookies and the dregs of the veteran ranks, Kevin Bishop stands alone as a rare talent. His gimmick is fresh and exciting. He leads a notable stable which boasts a powerful legion of wrestlers. He is over as hell and currently holding the People's Title. Everything seems to be going Kevin's way right now.
War will probably be a continuation of that. Bishop's promotional material has been solid, as per usual. He is still undefeated in singles matches. He could easily be the one to break or tie the War record - I think most likely the latter unless Seth is determined to scrub Jared Holmes from the record books (boo). However, with people such as Bishop, Creative tends to favor a slow burn rather than a dramatic push. War may be his time or not; I'm not too sure.
Kevin Bishop IS destined to be at the top of the card, eventually. He's one of the most interesting characters, and he's reminiscent of the other talents who've been pushed to the moon in recent years. On the other hand, a win at War may be too much too soon. His People's Title may also be seen as a factor holding him back from the top of the card for now.
Joey Flash analysis
Am I supposed to be impressed? Is this what counts for being 'the next big thing' in WCF these days? Fucking sickening. You excel here, you thrive here as being lauded as some great amazing big shot who has the potential to go all the way to the top, wow, go Kev! Let's set something straight here, you come up in my era and you get stomped out by DVS and Maelstrom, you get bodied by Scarecrow, Occulo and Howard Black. You get massacred by Dune and I. This shit I'm watching now is like pulling teeth for me. So go ahead, fight these fights with losers who couldn't challenge any of the above on their worst day and have your wrestling cock stroked by wins and minor accolades, fight for the spot of 'the best'.
You won't ever get a spot with the true killers in this business. Men who not only have the hard work and dedication but have that innate natural talent that you can't even begin to process let alone possess. I don't give a fuck about your cult, is it even a cult anymore? I know nothing about your life outside of the squared circle and I don't care. All I care is about what I see in the middle of the ring and what I see is a patent lack of ability. The fans have latched on to you because you're the only fragment of the old days left.
Well the old days are back and I'm going to grind the new days into the floor. I'm the man to lead the WCF into the next generation. I am the past, I am the present and I am the future. You have one skill Bishop. It's not as a wrestler, you're no mat technician, no skilled striker, you have no strings to your bow. You have the cult of personality. Lesser men gravitate to you, just like they gravitate to Thomas Bates. They look to you as they look to him as a leader, a guide. It's pathetic, weakness gravitates to you.
Do you know the phrase 'you are only as good as the company you keep'? I don't stand for the shit you stand for Bishop. For me to even associate with someone they have to be...brilliant. Every time I have ever allowed someone to be considered a partner in the wrestling ring they have been one of the greatest in the history of the business. No filler, all killer. Brotherhood, pathetic. I could make that shit disappear with a single wave of my hand, and who knows?
Maybe after at War...I just might.
Jay Omega
Odds: 5-1
Strengths: Former champion, loved by backstage executives,
Weaknesses: Cannot time travel in ring, punchable face, questionable characterization, injury prone, Websters example of a choke artist
Brofessor Coach analysis
Jay Omega. I'm not sure where exactly to begin. Really, the Jay Omega character is probably the most frustrating character on the WCF roster to analyze as his intentions and characterization are perpetually shifting and shaping in ways which feel impulsive and at time nonsensical. I suppose we are suppose to see Jay Omega in the "space cowboy" archetype: the cool, collected gun-slinger who wanders the "wide open range" of Outer Space before coming home to shoot down the outlaw at high noon with his blaster rifle. Everything is there to make Jay Omega fit this archetype: he has the swag, the gear, the moveset, and the candor. What ruins Omega is a lack of sympathetic situations.
Jay Omega has never existed as an active competitor long enough for the audience to build a lasting connection with him. His arrogance and belligerence seems inviting of some of the attacks he receives. He also seems to be attacked and put out of action so often that… well… we grow desensitized to it. It also seems to happen with incredible frequency while Jay Omega is in a position of power - this has led to few substantial title reigns of note, save his dominance as Hardcore champion. Instead, Omega's reigns seem to become footnotes for the reigns of others: the man who abandoned Howard Black to be crippled by Flash and Fly for the Tag Titles or the man who was beaten by Wade more on a Slam for the Championship. It seems as though Omega is consistently offered opportunity but never proves worthy of the opportunity. It's as though Lerch has gone on a bender, woken up the next morning, and realized what he's done. Or maybe the performer isn't up to task.
Being a champion requires a strong character who can overcome difficult and garner a reaction, whether those challenges are defeated or slithered around and whether that reaction is love or hate. Memorable champions like Dune have simply dominated and been universally loved while ugly villain champions like Torture have cunningly cheated and subverted their way to survival while being showered in hate. Omega has overcome very little; by this token, he draws little reaction. I cannot get excited about a character who first throws a temper tantrum over a brilliant heel action by Torture, kills himself because he isn't getting his way, then comes back and is suddenly at the top. I, as a member of the audience, do not have a reason to see Omega as a good person; instead, I simply see him as the one who capitalized the most of the "Death of Scarecrow" angle.
Joey Flash analysis
What's wrong Jay? You decided to come back and feast on the current roster, to beat up on some sorry ass jobbers and have them suck your dick as a great wrestler. Yep, that's what you thrive on - that ego stroke. That's all you are here for, that's the only reason you returned for War. You thought 'I will come back and have fun getting praised for how good I am while winning War a second time - maybe I will be a Hall of Famer too!!!!' Then you get that HBK treatment, back broken, you lose your smile the second that Joey Flash comes back to smack the shit out of the federation in your place. I ruined your dreams of success this War, instead everything you wanted to achieve and all those accolades are going to the man you despise more than anyone instead. Sorry!
Your time in Pantheon was a complete joke, and this is coming from the man who formed Imperium. Poor Corey must be in tears for how terrible Packtheon ended up being. Congrats ruining the best and most storied group in WCF history. Yuck. If only I could be leader of Pantheon for even a day so I could just scrub your name out from the 'alumni' page.
Let's pour one out for the career of Jay Omega. The man whose biggest achievement was winning the World Title at War. The man whose biggest achievement came from the simple fact that I couldn't compete beyond that night. You never beat a World Champion to get to the top of the card, you are the progeny of my nuts ya fuckin spunk stain - every worthwhile achievement in your career I've done better and with more aplomb. I've earned where you've got given, evern position of power I've solidified while you've shirked. I thrive under pressure, you fold like you've flopped deuce ten. The second anyone brings some heat to you, you go all Jack Griffin and just...disappear. You are the ultimate choke artist in this federation, everyone else at least has the nuts to choke while losing an important high stakes match.
You? You just fuck off the second that it gets to the point where your precious ego might get shattered into pieces by having to actually acknowledge you were beaten by a better on that night. I take my L's and I move on, you move on before the L's even happen because you're a fucking coward.
The second you won War I thanked my lucky fucking stars I had to give up the big strap, god forbid I had to waste a Christmas killing you in routine fashion in a match even more boring and one sided than Wade burying Grayson. You probably think 'nyuk nyuk he just knows I would destroy him! He's not on my level! He's a one dimensional homophobic joke' Nuh-uh Jay Jay, I've got more levels than an Escher painting, you though? You're as one dimensional as they come.
You're not even in this match, you're not an official competitor but when I saw that you'd thought to throw your little tantrum having hat into the ring (just like Ultimate Showdown by the way 'WAHHH I'M NOT COMPETING - ACTUALLY HAVE A COUPLE OF REAL PROMOS) I feel it's my duty as winner of this match to shut your shit down like massive organ failure.
I'd love to talk to you some more Jay, but I have bigger fish to fry. In case you're wondering - haddock.
I see down into the depths of you, you shout from the rooftops that you should be loved and cheered; fans should adore you, women should want to fuck you, children want to be you. All that good shit. They don't cheer though. They placate, they placate because they see that what you project is a character, a charade. We watch your promos, we read your tweets and the venom and the jealous snark is almost unbearable; I've never seen anyone actively sabotage and no-sell their OWN shit more than you.
See we watch this shit and we don't see a happy go lucky wise cracking lovable rogue but instead see a backbiting, manipulative, passive aggressive snake who doesn't fight his own wars but either gets others to do it for him or just disappear rather than deal with people as men, as wrestlers, as equals. You view no one in this federation your equal even though countless men even in your own era are twice as accomplished and respected in the business than you are - how long is it going to sink in. Three words you've been told since you were taking your first trip through time to run away from the first person who smashed the walls of that ego:
YOU...ARE...AVERAGE.
You have an ego that can fill up a whole fucking arena...but your self esteem can fit into a thimble. I'm going to crush that thimble into dust and throw it into the wind.
See you, Space Cowboy.
El Hombre Bionico
Odds:5-1
Strengths: Being Gonzo
Weaknesses: Being Gonzo
Brofessor Coach analysis
It's time WCF pulled the plug on the Gonzo experiment: it does not work. It has never worked. It perpetually boggles and baffles me how they think it can work at any given moment. The character and his extended family is simply too far-fetched, too uneven, and too overdone to ever lead the company from the top.
Initially, we should sympathize for and love a character like Gonzo Murdock. He's essentially Rambo from "First Blood", a broken veteran who has given almost everything for his country and come home to find all he can do is fight. This tale is heartbreaking; it's a fantastic story for a good guy. The problem is that behind all of his neurosis and physical and mental scars, Gonzo is simply not a likeable character. He's prone to bouts of unfettered rage aimed at people undeserving (re:Howard Black). He's inflicted retribution against enemies in ways so ridiculously disproportionate, we wonder who the real bad guy is. Gonzo was attacked with a pipe by Joey Flash; does that justify lobbing a potentially crippling flashbang grenade at him and urinating on him?
The Gonzo character also has such a tendency to die and come back again that it's impossible to take his death seriously. There is no suspense - no worry. We know Gonzo will be back. Whether its the aborted 'Burned Man' or simply him faking his death or now this cyborg. Congratulations; a wild Gonzo appears. Nobody wants to catch this one.
Joey Flash analysis
No mysteries, it's a robot Gonzo Murdock with tinfoil around his head and a speak and spell glued to his chest.
Nope, it's just Gonzo in a mask. Why couldn't you be a fucking robot? Your name made me happy, joyous, almost excited even! I expected a metal legged, metal faced fuckin Terminator. Instead all we got was the terminator of excitement Gonzo fucking Murdock. You spaz. All I want to see is you do something funny, like, you're comic relief at this point so you might as well do something with it. Attack Bates with laser guns or some shit. Kill Brian Payne a second time, do something funny!
What isn't funny or entertaining? You, Gonzo. You are a fucking bland caricature. You roll back around with a forced shitty 'character flaw' that you are going to overcome within a week or two because you can't stand being in the back seat and not in control of yourself. You are the other side of the coin to Jay Omega, he disappears when faced with adversity whereas you, you at least have honour and courage enough to fight. You fight...and you lose. Bet hey, it's better to be a perpetual choke artist than a perpetual coward - right?
You got fuckin bodied by Dune. You slogged away giving your best night after night in the ring and were so certain that this was your time, that you were going to be the one to dethrone the most dominant champion in WCF history...then he kicked ya fuckin ass and turned you into a total jobber. It was the most embarrassing possible thing to happen to you. It crushed you, it ruined you as a wrestler and as man - you will forever know that you are a B+ player at best. You'll continue to get these big shots, you'll continue to fight toward the top of the card but you will never be able to smash through the glass ceiling and reach the promised land of World Champion. Me? I do that shit on a whim. If I decided to just destroy Bates and win the title I would be given the shot in a second, then I would get my belt back - this is the status I have in the federation. You? You'd have to fight tooth and nail to get the opporunity only to fuckin lose again.
So lemme tell you want Gonzo, bring your flash bangs and fill your bladder full and let's go to War. I'll personally end your dream before you can start building up any hope of success. It's only the humane thing to do - I'm putting you down ya fuckin square.
Gonzo Murdock. Forever second place, forever an afterthought.
-------------------------------------------
Winner of War XV
------------------------------------------
Joey Flash
Odds: 1/2
Strengths: Sincere, honest, understanding, loyal, truthful, trustworthy, intelligent, open-minded, thoughtful, considerate, good-natured, reliable, warm, kind, friendly, unselfish, honourable, responsible, cheerful, trustful, gentle, well-spoken, educated, tactful, polite, forgiving, well-read, respectful, good-tempered, patient, sportsmanlike, well-mannered, cooperative, ethical, self-controlled.
Weaknesses: Too modest.
Brofessor Coach analysis
If there was ever a criticism that could be made about Joey Flash's career, it's that he simply doesn't have the time to enter feuds we desperately want to see him in. This is in no way a fault of Flash's; it's Creative. I wish he'd use his weight backstage to make magic happen. We've already seen his masterful performance alongside Dune, and the teased tension with Howard Black during his brief pairing with the Sentinels showed even more promise. We've never seen Flash team solidly with #BeachKrew, fight Scarecrow, feud with ICE Beckman, feud with Corey Black, it just goes on.
Joseph is one of the most complete and elaborate characters to hit the ring. He's perhaps the crown jewel of a certain year of magic in WCF and its Creative Department. Had the employee strike of May not happened, who knows what may've come during these few months we've not had Flash in the ring. Perhaps the Flash vs. Logan rematch? A Jared Holmes vs. Joey Flash master vs. apprentice match for the top of the company? A Dag Riddick Gang Trios win? I can only hope that the return of Flash and many of his contemporaries signifies a second golden age for WCF. This company is doomed without it.
Joey Flash analysis
The Final Solution


Joseph Malignaggi stood atop the stairs that would lead him downward to his small box room gymnasium. A punchbag and a roll mat was all that awaited him at the traverse of the staircase. Each soft footstep felt like an echoing thrum as his chamber of torture came closer. The next two weeks would be spent entirely in this hell hole, his own personal torture chamber with only himself to deliver task and punishment. The smell of leather and stale sweat flooded his nostrils as he finally breached the entrance of his training room. He closed his eyes and took a deep breath through his nose.

This is what peace smells like, this is what happiness smells like, this is what home smells like, this is what...sanctuary smells like. The familiar heavy bag hung battered, tattered and torn with a huge rift of a tear down one side of it, the filling spilling out from within and the crack along the ground like a seismic fissure leading up the wall - the day he first discovered The World. Now, nothing was the same. He stepped a bare foot onto the cold blue matting and darted toward the heavy bag firing a stomach level left hook, a second to the head, then a third to the head. Too slow.

This would not be enough, this would not nearly be enough. It would be enough to WIN War, for sure. That was not the goal of Joey Flash, simply winning the match had never even crossed his mind, the win was never in the air as a question mark. It was the manner he wanted, nay, had to win. This was a statement, this was a benchmark.

The legend of Joey Flash was already solidified in the pantheon of WCF greats, his statue was already commissioned; that was not enough for Joey Flash. He was not comfortable just being a plaque in a Hall of Fame with a small blurb about his career, he would not be a statistic, he would not be a trivia answer. Firing a right hand at the bag he felt the leather ripple and the ceiling rattle; this was good, this was the sound - the sound that would carry him beyond success and into monarchy.

He took a step back and filled his lungs as he felt his eyelids close, the kinetic energy swelled as his time began to slow - this is the sound that would take him to godhood.
THE W-

His eyes shot open as he found his concentration shattered by the ringing of his telephone. Flash felt his muscles loosen and slacken and the throbbing whooshing in his head disappear, stepping toward the incessant thrumming of the vibration that negated his training. As he bent toward his training bag two droplets of crimson fell in synchronisation to the cold hard concrete; their impact forming an impromptu Rorschach pattern. With a sniff, Joey Flash wiped the back of his hand across his nose - The World was taking its toll.

The more Joey used it, the more he was starting to realise that the most talked about maneuver in the history of the company had its fair share of repercussions and side effects. His legs felt like someone had hollowed his flesh and poured thirty pounds of gelatine inside - he sagged to the floor as he finally managed to get to his phone. With a flick of a finger and another sniffle he answered.
Joey: You're late.
It was Jared Holmes.
Jared: Interrupting something?
Joey: No.
Jared: I can always call back, I was going to give you good news but…
Joey: No. Go on then Farnsworth.
A pause.
Jared: Remember that thing we were talking about?
Joey: You act like it's something I'd forget.
Jared: I dunno man, I can never tell with the way your mind has been lately after you-
Joey: Enough, look, you're a cunt, I'm perfectly fine.
Jared: Fair. So, uhh...it's a yes.
Joey felt himself burst into an involuntary smile.
Joey: Perfect. How many?
Jared: All of them.
Joseph's fist balled in celebration, a predatory lick of his lips cleaned the rest of the blood that had dripped down to his mouth.
Joey: You're shitting me right?
Jared: Nope, and I quote:
'The keys are yours Joey, the throne is yours, the federation is yours. Now; take it. Take it all'
Joseph was taken aback a little. This was faith of the highest degree, this was faith that Joseph Malignaggi was the one to conquer, to destroy; then to rebuild and to lead Wrestling Championship federation in to a new era. An era of greatness, of prosperity and of wealth.I'm not an invader, Joey thought.

I'm a fucking conqueror.
Hannibal

Caesar

Alexander

Joey fucking Flash.

Reduce it all to ash...
At War I will reduce everything before me into a post-apocalyptic wasteland, then, amongst the bodies of the defeated and the fallen I will sit atop my throne of blood, bones and ash. Any survivors, your future is void unless you submit to me. You will bend the knee. You will bend, or you will break.
...wake up, and smell the ashes.