Post by Lilith on Mar 27, 2016 19:49:42 GMT -5
Don't pay attention to anyone telling you that this is your match; they're lying. No one believes you'll win this; they want you to win because they're scared of what happens if I do. I don't need to photoshop your head onto a My Little Pony to embarrass you; I'll embarrass you just fine in the ring. Let me lay your corpse down next to Sarah Twilight's on my climb to the top. You'll form the foundation of my temple. – Jared Holmes
"You gave everyone yet another reason to Beavlieve in you tonight. You should be proud of what you did here tonight."
Your esteemed former World Champion says, as he acknowledges the fact that all you accomplished that night was standing in the ring with the rest of your squad, beating on a guy that had already been in a match.
Oh shit, is it time?
L-M-A-O.
Yeah man, excellent work, for real for real. You sure showed everyone exactly why you deserve to be in that upper-echelon of the WCF, now didn't you? – Ethan King
Wins the Television championship early into his career, and within a year he's World Champion. Wins that World Championship and cements his place and his future legacy as the top guy in the WSeaF. Seth falls in love with him, wanks it every night to his picture? This sound pretty familiar? You might know the guy I'm talking about: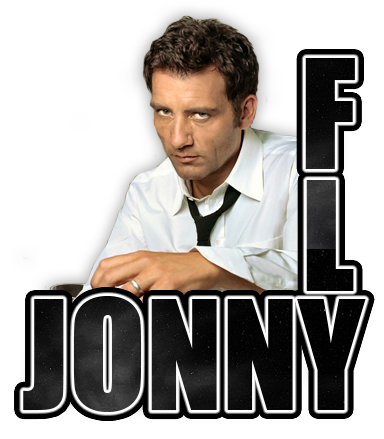 - Wade Moor
When you had the Television Champion in your sights after you turned Stuart Slane into the one-eyed monster, you just don't stand there whistling "I am woman, hear me roar!". No, no, no, sir, YOU TAKE HIM OUT! END OF STORY! Tiffany, you have to at least come out of the closet with the Television Championship for God's sake. WCF, we really can't blame Tiffany can we? Women, go figure! Tiffany White is just another emotional train wreck. Choo, Choo! - Shadowlove
Maybe instead of LARPing so much and living in a fantasy land, maybe Andre Jenson can use his millions to fix a real world problem like homelessness. I bet Vulgar wouldn't mind a few bucks. #HomelessnessIsNoRoleplay - Caleb Ronan
Explosion .. EXPLOSION! Andre Jensen. I won't know you, cannot see you, you don't even know you, just don't show. Twisted reality you will see, the hell I bring to the ring with me. Ally you are not .. Andre Jensen. Just .. don't .. show. .. Only warning. All you get. - Freezer Burn
Warbird is a perfect example of how I view each and everyone of you, worthless, pointless and only there to fill in blanks or get in the fucking way, on Sunday night I will turn it up to 11 and it will not be turned back down until I stand at the end of War with my hand raised as the guy who walked into this company and proved that you don't need anyones belief to be the best, you just need to be a heartless arsehole - Andrew Marx
Pop Quiz, Tiffany: 2+2=5, right? Now I know your math sucks, Tiffany, so for extra street cred, can you spell CAT if I spot you the "K" and the "T"? - Shadowlove
Every time things get real for Wade Moor, every time things are about to get heated he does what he does. He gets brolic, gets angry, steps up…and types that I'm a faggot. - Joey Flash
And what about Beaver? The disgraced former Television Champion with an eye for the gold, but the lack of ability to actually do anything with it. For all the natural talent this guy may have, he throws it all away by associating himself with these pricks who don't really want the best for him. Great work, man. Nice work showing everyone exactly why they should "beavlieve" in you, surround yourself with talent and success and pray to god that you get noticed for whatever reason that resides in that delusional mind of yours. - Ethan King
I have to ask you a question, Andrew. Have you ever watched Survivor? If not, you should, because that is what our match will be like. I will outwit, outplay, and most importantly, outlast you. I want this win more than you do. I need this win more than you do. You may be hungry for a win my friend, but I'm hungrier, and while I feast on the spoils of victory, you can nibble on the scraps of defeat. - CJ Phoenix
I HATE CLOWNS!!! EVERY ONE OF THEIR STUPID SQUEAKY SHOES, SPRAYING FLOWERS!! Katherine Phoenix is a clown!! To think that bitch... HA!! That whore!! WHOOOOOOORE!! Cock sucking machine thinks she is a hardcore champion!! She cannot carry IT's jock!! She would cringe!! She is too girlie for the job!! Katherine Phoenix is Strawberry Shortcake. She is a Powderpuff Girl. The Monster is 7 time Hardcore champion. Enough said. The Monster will destroy you!! - Oblivion
See CJ I am a mechanic, I am obsessed with clocks and cogs, wheels and pendulums, so much of it is akin to the way the human body works, the way joints can be put together and manipulated in certain ways that will help them to run smooth or in ways that will make them snap in 2 and we all know what happens to the machine if even the smallest part of it breaks. It becomes vulnerable to failure. - Andrew Marx
I'm not some queer duck who allows himself to be guided by the whispers of little birdies on his shoulders. I don't care about angels and devils playing a game of tug-of-war with my soul, pulling me in alternate directions with opposing perspectives of protagonism. That never interested me. Opinions? Yeah, they're gray, but the truth isn't. The truth is black and white. You can tarnish it, you can distort it, you can spin it any way you like, but that truth is like a diamond. It's the hardest rock in the world and you'll never destroy it or erase it. = Wade Moor
What would happen next definitely was not what the fans had come to expect. Of course they wanted to see beatings, blood, even a few broken bones. This however, turned into a sick massacre. This was a murderer playing with his victim instead of just finishing them off. This was Wayne Hammon at his most simple. A war machine. - Freezer Burn
Rabid's a bad man. If there's anyone capable of taking me out in the Federation, it's him. - Dune
You're no stranger to the squared circle I dominated for nigh on a year. And though I haven't worn the World Title in many months, I'm still capable of showcasing the talent necessary to hold it - to win it back. But before you can wear it, Johnny, you've got to prove yourself to the WCF Faithful. You've got to prove yourself to me. Most of all though...you've got to prove yourself to yourself. Because in the end, it's you and you alone who's holding himself back - Dune
I'm a wrekless mother fucker and I'm taking Teo to school this week. But shee-it, I even worried about no Teo, we gone go in there and kill shit. Tear the house down so that FGTs like Dune and shit cant even keep up - Zombie McMorris
Logan, I've underestimated you. You know I think you're a fuckin' joke, and you done took advantage of that. Not anymore. I'm bringing everything I got to mother fuckin' Explosion. I'm fightin' like my career is on the line, because, shit-- if I allow you to beat me again, I might as well hang this shit up. But I ain't ready to do that, and I damn sure ain't gonna let a cock thirstin' mother fucker like Logan be the one to take me out the game. Nah, that ain't the way I'm goin' out. When that fuckin' bell rings, I'm comin' for your head, mother fucker. - Steve Orbit
Fuck Gable! Fuck Waylon! Fuck Updegraff! And even Fuck Henson and Gein! Primadonnas, every single fucking one of them. I'm Benjamin Fucking Atreyu! I'll stand out on the balcony of where my legacy will be fixed, piss off the edge, and hit every one of them on the way down - Benjamin Atreyu
And when you look at the United States of Mikey's America? You see Mikey eXtreme, the most dominant force to ever set foot inside the WCF. You see the greatest wrestler to ever step foot inside a wrestling ring and it's intimidating. Other nations are represented by what? Look at England? What's the first thing that comes to your mind? Some Doctor Who bullshit? Maybe you think of some inferior crown? Hell those idiots can't even speak the english language correctly, but I'm getting off my point here. Nothing about England screams out at you and puts any fear in your heart. The scariest thing about them? They know Mikey's America and for the right price, we will swoop in and save their asses. - Mikey eXtreme
The thing that you gotta remember is that these dudes is playin' our game, not the other way around. In order to combat The Pride, you gotta keep in mind that these two are the shitty version of us. The kids from the front of our math books is all grown up. Good for these lil' faggots. For real, congratulations to them for makin' their "dreams come true" or whatever faggy white shit they taught them in Eagle Scouts camp retreats at Camp Molestation. - Andre Aquarius
I remember when they first came on the scene and were fucking with that moron, Dag Riddik, I thought they were hilarious. I mean, it was pretty fucking obvious they were looking at #beachkrew as their blueprint to success, but they were different enough that I didn't care. But now, after the amount of shit they've managed to drum up in a month, it's obvious that we need to knock them right the fuck out of here and get rid of yet another group that's turned into nothing but an annoying ass shit show. #beachkrewLITE needs to be taken out. - Dustin Beaver
IT HAS BEEN REBORN... IT HAS BEEN GIVEN A SECOND CHANCE... KATHERINE PHOENIX, WITH THIS SECOND CHANCE.... YOUR ASS BELONGS TO THE MONSTER - Oblivion
Lucious Starr the man who thinks he is main event, please bitch I'd rather watch paint dry. Your skills are weaker than Wade Moore's chin. Maybe you should just quit and start at the 7-11 already. Your not even worth being on the warm up match. - Dragon
I know it's easy to look at The Pride like we're a bunch of fuckin' idiots who have no idea what we're doing, but you gotta see shit rationally, man. Here we are, three weeks into our careers and already, we're facing off with the biggest stable in the whole WCF for a shot at the tag team titles. We're gotta be doing something right, or else you and Andre are doing something very, very wrong. And of course as we all know, you're never wrong as long as you beavleave hard enough. - Eddie Felt
Like I said before, Andrew, it's a shame that our paths have to cross this way. It just so happens that Mr. Marx is in the wrong place at the wrong time. The cold and cruel hands of fate have dealt you a bad hand, sir. Simply put, you're not a man who's about to make his mark. You're a man who's been marked for elimination. = CJ Phoenix
But you Mikey in a wheel chair will be your own fault. This will be your doing, you whined for this, you begged for this, you wanted one last time to face the man you really fear. You want that one last chance to defeat the man who is better than you, to defeat the man who you can't seem to figure out. But that is called a dream Mikey, this won't be WCF 2k16 on the xbox or playstation 4 this is real life. Your fantasy land has no place in my world. This Sunday at explosion you will face a Vengeance like you have never seen before. Anything goes, no disqulifaction, You will be the victim while I put on a display of hardcore violence like you have never seen before. Pain will echo through out your body, blood will pour from your head, this Mikey will be the most painful fight you have ever been involved in your short wrestling career. I promise I'm am going to hurt you Mikey. I am going to destroy every inch of your weak body. - Vengeance
Vulgar likes to peel his own scars. He takes literally a million drugs to get by. His hair makes him look older than my dad. I can't imagine ever being that old. His body is broken down. His clothes haven't been washed in literally ten thousand years. The man clearly needs a shelter that can give him a warm meal and a comfortable cot. And some medical care. We have Obamacare now. We can afford to at least give him a Band-Aid. - Caleb Ronan
Yeah the dumb bastards that run this toilet crapped their panties after the last few matches I got hurt in now its suggested that I retire from all the bullshit....and you know what the idea isnt a bad one .....no more bullshit cluster fuck matches with assholes.........shitty fans who dont want a real man doing real fighting they want mentally challenged insane midgets who cry and ramble endlessley cause daddy spread em at night - Ultimate Destroyer
Any time before last week, she could have done it. Wouldn't'a stopped her, not even for her own sake. No, when I really think about it, she's just cruel, sadistic, and vindictive. Killing Oblivion wouldn't be a blip on her Karmic radar. But now I need him. I need the Monster. Can't let her interfere with that. Not with so much at stake. - Bonnie Blue
No one believes a word that comes out of your mouth anymore Mikey, you have become the laughing stock of this company and you have no one to blame but yourself. You have slowly dug your own grave well on your way to career suicide. I know you hate me Mikey, I know you hate me as much as I hate you. I am the man who took everything away from you in a blink of an eye. It took one move to end your title reign, it took one night to destroy everything you wanted to stand for, it took one pay per view to end your America. - Vengenace
I may be walking through wonderland as we speak, but hear me out when I say that McMorris? That dude's a cartoon character. He is the answer for anyone who tries to say that we shouldn't shut off the computers once in a while. He is the longest reigning internet champion, and yet he has yet to defeat anyone for the belt that presented a credible threat. - Teo Del Sol
Is this match below us? Yes. Is The Pride below us? Yes. In fact, has The Pride even done a single thing to actually make themselves feel proud in the slightest? You know what I'm proud of? I'm proud of the various #BeachKrew beatdowns that I've been a part of. I'm proud of the fact that I've proven myself to be the true #FartCoreChampion by takin' a verbal dookie on every lame ass who holds that belt, but barely defends it. I'm proud of every time I've driven an elbow into the side of someone's fuckin' skull. I'm proud of the fact that we will be number one contenders and then tag team champions after that. So with The Pride doin' nothin', what in the fuck is there for them to hang their hat on. Two weeks, two weeks wasted at the bottom of the tank, feedin' on the federations excrement just to end up fuckin' #BeachBodied. Ripperoni in pepperoni to these little faggots, am I right? #LOL - Andre Aquarius
Our opponents are going to fucking bring it. Let's face it, they're new, they're trying to establish a group, they still need that first REALLY big win. We're the ones with the targets on our back. We've been around longer, we're both established, and they can dig up more dirt on us and analyze our strengths and weaknesses better. But that veteran toughness, that resiliency against just rolling over and admitting defeat is something we have in this match over them. It's not something I'm used to having the advantage on in my competition, but I'm ready to take the role and fucking run with it. - Dustin Beaver
I grabbed that belt away from Gemini, Vengeance. The world was in shock, and the questions came pouring in. Would I drop it as quickly as the first time? Ask poor Chelsea Armstrong how that went. The poor girl will never step foot inside of a wrestling ring again. Do you know why? Because, unlike you Vengeance, I am not a failure. I made it a point to show the entire WCF Galaxy that I am not to be taken lightly. I am not to be messed with. Poor Chelsea, her career was over instantly. I know before the match had even started that I was going to be her last opponent. - Mikey eXtreme
Benjamin Atreyu cares too much. It shows in how he carries himself in and out of the ring; he's a seething ball of rage demanding respect. When someone mocks him with a photoshopped picture, he loses his mind. Benjamin Atreyu can't look at himself in the mirror; he can't laugh at himself. It's all relevant and indicative of a greater issue: Benjamin Atreyu knows he's a failure. His drive and his passion are the ultimate cherry on top of his shit-sundae: he's a failure at what he loves. - Jared Holmes
I got the Hardcore resume, I'm the real Hardcore mother fucker in WCF. And I'll gladly show everybody what that means in this Three Stages of Hell match. Logan is acting like this is just another match. I won't make that mistake. I'm comin' for his fuckin' head, and I'm prepared to spill his mother fuckin' guts all over that arena, I'm prepared to fry his ass with electricity and I'm damn sure prepared to knock his ass out with glass on my hands. And I'ma enjoy every second of it. - Steve Orbit
People were beginning to hype up Slane as the most dominant champ in a while. Week in and week out he went in that ring champion, and walked out of it still champ. Whispers began echoing in the WCFF Galaxy. Just WHO could take this man down? WHO could end this man's reign? WHO would be our next Television Champion?
They now have their answer. White, Tiffany. - Tiffany White
That's the difference between me and McMorris, while we both have taken all comers, he has gone out of his way to face talent that's not in his league, in rules that they're barely ready for. I bet if I threw a football to an old lady without telling her that we were playing, I could stack up a pretty good record too. But that's not how Teo del Sol plays. - Teo Del Sol
No. Thou art a coward in the face of a true god. Left unchallenged, thou smiles at thy own accomplishments, pitying those below thee, but make no mistake, snake tongued devil with eyes of coal, no pity shall be found upon my person. If you wish not to save thou's own species, then I shall wipe the from upon the canvas. - Benjamin Atreyu
Is this how Andre Aquarius feels? Pulling himself through matches he couldn't care less about, always cognizant of the fact that his efforts can and will often be for naught? Does he too, struggle with the daydreams and delusions of what could be, should be, would be if something had gone different. Maybe if he had just seen Bonnie Blue coming, he could've stopped Grayson Pierce from pinning John Gable. Maybe if #BeachKrew had a little more faith in him being able to finish the job, he wouldn't have a DQ loss to one of their first victims in Derek Moreno. - Eddie Felt
If that can be the cause that Mr. Holden died for, then so be it! Let him have died in the name of progress! Let his death be the ignition for the future I will lay down before everyone! If his absence means the fall of Andre and in turn the fall of Rebellution, then I forgive him and in a sort of contorted way, I forgive you as you have led to your own demise, Mr. Holmes. If I can't crush you physically then I will crush you emotionally. Turn the audience and the locker room against you and Rebellution and giving you no direction to turn, no one to go to until that very moment where you only have ONE choice...To sink. - K. L. Henson
This week couldn't have been any more stressful. Katherine Phoenix, #BeachKrew, House of Ophelia, and especially K.L Henson. His mind was tearing apart, and reaching its limit of its sanity. It's not even close to tell if he has snapped but he's never been this way ever since 2008. We can only pray he is able to fight through it, be a damn shame if he had to go back 'there' again. - Andre Holmes
Joey Flash is my name
The United States is my nation
New York is my dwelling place..
…The stars my destination - Joey Flash
It's like you're in a dark tunnel with no sign of light at the end. You keep moving forward, but you're not sure if you're moving deeper into the tunnel or closer to the entrance. It's terrifying, if feels like there's no hope, there's nothing at the end, no reprieve, every day is a constant struggle, a constant fight. I wake up and look in the mirror and all I see is misery. I see my worst enemy staring back at me. It took me a long time to understand that I'm not my worst enemy, my alcoholism is. - Raymond Hatcher
- Johnny Rabid
A bottle of lotion. A one hit wonder far past his prime hoping to one day bathe in enough jobber cream to slip a victory past Logan. If only he read the bottle that showed the expiration date of 3/27/2016, which would also predict Steve Orbit's own end… in the Connector Zone. - Logan
Who the fuck is Raymond Hatcher, Orbit? You act like you're all motivated for our match, however you looked pretty damn motivated last week and this curtain jerker motherfuckin' beat you clean. No tricks. Sure.. I played a video of your club getting destroyed during the match, but fuck it brah… priorities and shit. You see, Orbit, you have done NOTHING in the last what… two months to prove to me that I need to come hard to beat you this week. Honestly how many times have you lost to me since Final Destination? But not only to me but how many matches have you actually won? None. Do you even remember what it feels like to hit the Honey Dip and actually pin somebody for the one, two, three? Damn. That shit even happened this year? - Logan