Post by Joey Flash on Jan 31, 2016 17:17:14 GMT -5

The Jalaxaritkatusian Salvation Project – Galactic Prophecy

Examiner: 'Hacksaw' Jim Thuggin
Project Overseer: 'Stone Cold' Steve Bosstin

Subject: Malignaggi, Joseph.
Age: 26
Blood Type: AB


Test Reports:
#1 – Subject placed under incredible mental and emotional strain following termination of offspring. Elevates his physiological performance by 5.5%, overcomes the host of
'The Red One'
in combat.
Examiner notes: Unparalleled homosapien combat ability, magnified under stress. Continue to monitor this aspect.
#2 – Subject mental state decreases following encounter with
'The Red One',
we place him once more in combat with the host. Physiological performance reduced by 2.7% - A marked flux of 8.2% efficiency, risk of anomaly high.
Examiner notes: Subject appears physically worn down, lack of nutrition and ingestion of non-authorised test substances.
Overseer notes: Intervention needed. Next steps: Bring for direct observation.
#3 – Direct observation of subject. *EXAMINATION RED FLAGGED BY OVERSEER*
Overseer notes: Subject awoke during routine neurological testing, created an unprecedented fourth kind encounter. Examiner was forced to administer near fatal levels of Blue Velvet in order to pacify subject. There are to be no more direct observations of this subject.
RESEARCH TERMINATED.

Examiner postscript: Overseer, this is a grave mistake to end examinations here. This subject is the closest thing to perfection we have found in five hundred years of searching. I understand your misgivings, I understand the warnings in the stars about this one, I understand the symbiotic nature of this one to Blue Velvet; I understand that we have already found the Child of Prophecy. I speak foolishly in truth, I doubt myself as I write these words.
"The child of prophecy will rise, as lightning falls, he ascends…"

We have done everything for this purpose. We are so very close. Overseer do not blind yourself to the final line of the prophecy.
"…and the sky explodes in divine light as Heaven's shall fall"

If we have found our saviour, our Child of Prophecy, it is my belief that we have also found our lightning…our destruction.
Stone Cold Steve Bosstin waved his hand as the info screen vanished into the ether. Sat in front of him was the man he had met in the flesh for the first time just an hour ago. The examination room was pure white sterility. It had been set up to harken toward a police interrogation room with two chairs sat opposite each other with only a table separating them. Slumped in one of them was the olive skinned man with the floppy black hair, head unconsciously lolling forward. After all the things Thuggin had reported to him, he expected…more. This was the one?

"The One who shall bear his fangs at God"

The Jalaxaritkatusian's had been searching for this human for millennia, in tandem with their search for their Child of Prophecy. From Alexander to Adolf, they had all the same due diligence performed, each cult of personality, each conqueror, and each leader of men. He pulled the hair back stared at the chiselled, slack sleeping face of Joey Flash.

You are no leader of men.
You are no conqueror.

In the millennial long set of testing not a one had ever scored even as high into the red zone in each of the categories, more to the point, never in their history together had Bosstin seen Jim Thuggin scared. It had to be wrong. It must be wrong. We cannot possibly have found both of them at the same time, the odds were too miniscule. This meat sack in front of him was an anomaly. An anomaly he was going to wipe from the record books.
♫Welcome to the stage, take a bow, awaken, open your eyes now ♫

With a click of his fingers Steve Bosstin morphed from a three foot tall, bulbous headed creature with penetrating oil black eyes into a tall thin mannequin of a man with luminescent blonde hair…and Joey Flash awoke.

His eyes flickered open and found himself blinded by the familiar white heat once more. He was dreaming again. His hazy vision focused in on the serpentine face of the being sat opposite him before growing fuzzy once more.
♫Against your best efforts you are not dead, how is the head?♫

Joey: Uh, I'm-
~*~*~*~*~*~*~
BE REAL IT DOESN'T MATTER ANYWAY YOU KNOW IT'S JUST TOO LITTLE TOO LATE
~*~*~*~*~*~*~
He gripped his head in agony and let out a vitriolic scream, thrashing an arm toward the table. The room shook with the force of the impact.
♫Silly of me to ask, now, let's get toward the task♫

Joey felt a heave of vomit fill his mouth and he threw up all over his lap and felt it drip, drip, drip onto his bare feet. He looked at the man

Joey: Who the fuck are you? Why am I here?
♫Well look at you, what a question you tossed in! I am Stone Cold Steve Bosstin♫

♫Shut your mouth, don't ask questions; hush and the answer beckons♫


He realised that he would be getting nowhere fast with questioning this one. He had to ensure the truth. He needed it fast. Bosstin reached over toward Joey's head and placed his palm on Joey's forehead. Joey could feel the probing of something thumbing through his memory banks trying to find the file they wanted. A thudding voice erupted inside his mind.

Bosstin: Who gave you Blue Velvet? You cannot lie to me in here. There is no room for deception. I see your very thoughts. Who gave you Blue Velvet?
An image flashed across Joey's mind. An image that seemed to turn Bosstin from calmness personified into the embodiment of fury.
Bosstin: The Whore. So, this is the way Jim wants to play this? He wants the two of you to meet; I will not let our salvation be destroyed. I see his game, he thinks so highly of you. Unacceptable. Human. I will tell you something interesting before you forget this entire thing as yet another nightmare. You did something last night that might have doomed your entire species to extinction. You wanted to 'make them act'; well here I am, acting.
He took his left hand and with a vice like grip wrenched the lower jaw of Joey's downward; before materialising a substance seemingly out of thin air, it was like the very essence of air congealed into a single concentrated blob on the palm of Bosstin. He thrust his palm into Joey's mouth and tilted the semi-conscious Italian's head backward forcing him to swallow the substance.
Bosstin: This substance is used primarily as a mind control device. However in other instances, and with different people, it can take many different forms. In this instance the dose I created and fed you would be lethal to any creature in our discovered universe. So let me aid you in your way out, you will not find salvation in mine arms. Let me tell you two things before you drift away. You are not special, you never have been, and you never will be.
Joey felt his body shutting down, his mind shutting down. The voice had left his mind now, and the only he thing he could see was the grinning mouth of Bosstin, this was not Shark Like. This was not extra-terrestrial, this was all too human.
♫and to answer your question before you drift / into endless bliss / yes Joseph, Aliens exist♫

With that Joey's eyes fell shut for the final time…
~*~*~*~*~*~*~
BE REAL IT DOESN'T MATTER ANYWAY YOU KNOW IT'S JUST TOO LITTLE TOO LATE
~*~*~*~*~*~*~
With the gentle plinking of the keys of a piano, Joey found himself falling through layer after layer of fluorescent film, veins trailing like streamers from under the tips of his fingers. He was deep under now, the surface of the water shimmering as the noon sun pierced down, and as he came to rest on the sea floor, he struggled to choke back a single tear of apprehension, wondering if he'd ever be able to break the surface again. For now, the submerged Jaguar dealership he found himself amongst would be his host.

As he passed through the rows of vehicles – Escalades containing eyeless manikins dressed in Phat Farm bucket hats, Corvettes with blow-up dolls in shutter shades smeared in body paint and smoking blunts, and Volkswagen buses belting thick plumes of spouting skunky smoke and throbbing with the faintest sounds of Ska and bacchanalian orgy – the glowing neon lights of an unseen Atlantean casino paradise in the distance beckoned and welcomed him.
Despite the aching feeling of hunger in his stomach, he ignored the large inflatable monkey offering him free Taco Bell 'IT'S FREE, IT'S ALL FREE; PLEASE STAY A WHILE – EEK EEK'; he needed the light.
Clambering over the sub oceanic dunes (
Dunes?
), the City awaited him. Sitting in the centre of the glowing metropolis was the sorrowful and lonesome wreck of the RMS Titanic, the bow arched as if bowing its head in shame. Sorry Mister Iceberg, I wish I never met you. The photographs Joey must've seen at some time could never have done justice to the psychedelic beauty of the ruin: the rusticles glowed like Christmas lights, and it struck him as odd how no books or documentaries ever mentioned the ship's obvious chrome plating. The name of the ship glowed in neon along the side, but more striking than any display of light or metal was the gold and marble phallic ziggurat which rose from the centre of the shipwreck (
#shiprekt?
).
Joey had soon found himself at the outskirts of the city, the first few buildings leering over him. The streets began abruptly and hardly seemed real, pink and glowing as if rendered in pink blocky pixels. An eight bit game grew to life around him. He meanders in a haze through the avenues and streets – as though something was grabbing him from within his chest and drawing him towards the leering ziggurat. But even in the shadow of its majesty, the city could hardly be overlooked. The very alleys themselves were aglow in neon, signs in various foreign languages selling Big Macs and Blow Jobs tempting Joey to stop for a peek inside even one of the fluorescent facades.
No time at all was needed until Joey found himself at the base of the megalith's grand staircase. As his eyes wandered to the top, he saw terraces of beautiful young women playing amongst palm trees and marijuana bushes, streams of water cascading down waterfalls and forming miniature rivers and shores on each steppe, magnificent marble statues of a faceless man in robes raising aloft a bottle of Veuve Clicquot, and fountains full of jumping and swimming dolphins, manta rays, and fantastic fish of all sorts of colours. His body moved slowly, and his head swam. With each step, the world seemed to bleed colour into Joey's skin. Once more, in no time at all Joey found himself at the top of the stairs. It had been an instant and an eternity.
The view from above the pyramid was breathtaking; a veritable display of heaven. As the Neon District of New Jalaxaritkatusa hummed and undulates beneath him, the great doors of the temple atop the ziggurat opened to greet him. At the top of the acropolis, a symbol stared down at him, carved in the black stone of the building.
The neon sign smiled at Joey: "Information Desk : )" and drew him toward it like a moth to a flame. After what seemed like hours wandering through the rows of columns comprising the temple's interior, it was a welcome sight. Beneath the sign sat a plain brown desk with a single chair, the familiar figure of the Queen of Blades manning the desk. She leaned back in the chair, feet kicked up on the desk and eyes attentive on her nails as she applied a fresh coat of red nail polish. Flash stood before her for a moment before she glanced up. From a general sense of apathy and boredom, a look of awe and - perhaps deep under the mire - and carnal hunger crossed her lips.
The Queen of Blades: You made it. We were getting worried. Well, I was. He wasn't.

She rose, gliding from behind the desk to stand before him once more. Her smile continued to stretch like a vampire readying herself to pounce. Gently, she took Joey's hands in her own, her thumbs stroking the back of his knuckles.

But nothing came in response; it was as though he'd forgotten language. Even a seasoned heroin addict can adapt and learn to ape normalcy. And while the soporific effects of Blue Velvet crushed down upon Joey like the familiar haze of his dear white horse, it was rare he'd found himself this disassociated. The Queen of Blades giggled.

The Queen of Blades: I'm so glad you've made it J. He's been -dying- to have this meeting. This is your first time isn't it?
The Queen of Blades: Don't be afraid. He requested this meeting personally.
Bringing his hand to her lips, she placed a single delicate kiss on the back of his wrist. As soon as her lips withdrew from his skin, pain like jagged flames shot through his arm, coursing into his chest as soon filling his whole body. The Queen released him from her grasp and turned to the incredible doors (had they always been there?) behind her desk. Gripping the brass ring, she stepped aside and pulled them open to reveal the Throne Room. There, deep within the darkness of the temple - as black as the ocean floor itself - awaited the Six God.

The Six God leered down at Flash, amd behind the glittering gold mask, Flash could feel piercing malevolence gaze upon him. The towering prophet reached out a gloved hand, gripping Flash beneath the chin and gently dragging a gemstone-encrusted finger along his jawline.

Six God: How beautiful. How. Beautiful.
Indeed. The King regarded Flash, turning his head side to side as his face drew close. The mask smiled at Flash.

Six God: The mighty Joey Flash... In my court. At my hand.
Joey: Who are-
Six God: You know. You are a silly fuck aren't you Joseph? C'mon now, I know you're not stupid. Let me ask you, are you scared to believe what you see?
Joey: This isn't re-
The Six God slapped Joey across the face, behind the mask it almost feels like he winced for having hurt such a crEATure.
The walls of the temple seem to dissipate into granules of sand and get blown away by a non-existent gust of wind. The sun is now beating down on the two men.
Six God: It's real. Do you feel that? Look around, do you see this? Do you feel the heat? Do you TASTE the heat?

Joey found himself throwing up rays of sunlight; each heave another beam came from his mouth and warmed the room further.
In the blink of an eye, the masked man, the Six God was face to face with Joey.
The gloved hand tightened on Joey's jaw for a moment, as if the Mirrorball Messiah were savoring his prize.
Six God: I've been waiting for this. Quite some time. And to think, they thought you wouldn't smell the cheese in the maze. That you wouldn't follow the trail of crumbs. See! Isn't it glamorous?

The grip tightened, a single jeweled nail from the gauntlet applying pressure and threatening to break the skin. The world breathed like an organ around him.
Six God: But I know you, Joseph. I know you better than any of them every will. And now… here you are.
Joey: Fuck you faggot, don't make me-
Six God: You'd be wise to watch your tongue, even as my guest. You seem to forget you're in my realm. At my whim. And I'm worse than some British cunt narrator shooting you at a Starbucks. Much… much worse.
The grip loosened - the Six God was satisified with the flutter of horror which had overtaken his prisoner guest.

Six God: Now. Tell the Six God. Whom do you fight at Fifteen?
Joey: Gemini Battle. No- Grays-
The Six God slaps Joey again.

Six God: NO. Here is not Grayson Pierce. Here, he is anything you want. Take CONTROL.
Joey: Does it matter which one he is? The outcome is the same no matter what name he decides to use. If the 76ers suddenly changed their name to the Cheesestakes would they suddenly be a completely different team, with completely different win potential, completely different players and completely different coaching staff? Nope, and with this guy, what changes has he made? Sadly it's just a cunt who finally managed to understand the wonders of his woman's makeup removal kit.
It boggles my mind what the deal with this guy is. One week he is one thing, the next week he is something completely different. Bitch the fact you changed your name doesn't somehow erase all your past follies and failures. You remain the same ineffectual and worthless guy in the mid-tier of this company. I don't understand. I'm fucking struggling here.
What did he think was going to happen? That when he made some massive epic mindboggling reveal that 'AHA GEMINI BATTLE WAS GRAYSON PIERCE ALL ALONG' that everyone would think 'HOLY SHIT HERE WE GO' on that MSG Royal Rumble Street Fight shit, that suddenly it's a game changer. The only thing he managed to do was to remind us how absolutely shit Grayson Pierce is. I'm talking bad, I'm talking badder than bad, I'm talking so bad that Good News Benson has just joined the federation.
The King in Yellow smiled approvingly.

Six God: You put it once beautifully yourself, if I may flatter you with a quote oh Joseph: "Kaz can't just jump out of his body, into another, and win the championship". Grayson learned the hard way: he put on make-up to compensate for a failed career. And he almost got away with it, if the talking heads on the various WCF fan podcasts were any indication. But Grayson was arrogant: he NEEDED the credit. And then the world woke up with a vicious hangover, smelling the stale sex stench of a drunk fuck with mediocrity.
Joey: Pierce is the Kaz or the Occulo of the DRG, of course; the perpetual second placer who, everyone hyped and assured the world was special. Then the chance came and went: Pierce wasn't special; the DRG captured lightning in a bottle and wasted it powering a neon tribute to the phallus of Thomas Bates. And that is the failure you'll always live with. Your "Howard Black at Ultimate Showdown" moment where the hype drown you, you overcompensated, and you failed more spectacularly than anyone could've imagined. How did it feel, Grayson? After a month of seeming to be the first person to have a perpetual edge over Wade Moor, you screwed the pooch. It was like Wade played dead until you were just over him and he struck. He outsmarted you. He embarrassed you. He dominated you on a stage that everyone thought had your name on it. He gleefully tossed you all the rope you wanted to hang yourself with. More over, he proved what everyone suspected: that you're a fucking idiot who never earned or deserved the chance he was given, like Gonzo and Bates before him.
You failed fucking spectacularly, well not more spectacularly than Grayson Pierce could imagine, boy he sure has a wicked imagination. Want to know what Grayson picked for his made up imaginary life?
Six God: Do tell. I know the answer anyway, but for the purposes of your punch line continue.
Joey: HE BECAME A MEGALOMANIAC BILLIONAIRE. Yep, he pulled a fucking Jay Omega on us. Never go full Omega.
Six God: Did he even have like a nation or an island or some shit of his own as well?
Joey: DING DING DING. Yep! He fucking did. It puzzled me for months, for fucking months I tell you.
Six God: Months you say?
Joey: How this guy hadn't managed to complete his task of world domination-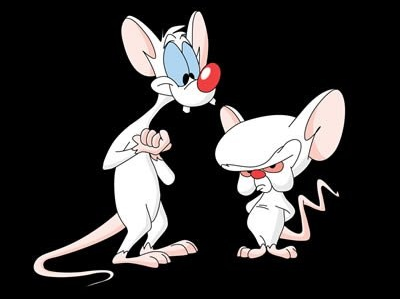 *SQUEEK SQUEEK*
-but he hadn't even been able to eek out a meaningful victory. Motherfucker, if you were apparently a billionaire just throw me like five million I would have laid as flat as your whore mother the night your father shot his mongoloid, defective sperm inside her twat and made you. Give me fifty million?! Then I'm yours. I'm yours, for EVERYTHING.
Six God: Calm down bruh.
Joey: This is calm. I'm calm. I'm fucking ZEN right now.
Six God: Xen, shit you're a Half-Life fan? WAKE UP AND SMELL THE ASHES MR FREEMAN.
The desertscape turns into that of a completely alien world. The ground is throbbing and pulsating with life, the heat has turned to chill and the sun has been replace with stormclouds, with thunder….with lightning.

Joey: Shut up.
Six God: He's taking control. He's taking control! I think I'm going to fucking faint.
Joey: Let's change gears for a second, we lower the tone to serious for five seconds, ready: It makes me sick how this guy has tried to play this match. Like he's the saviour and I'm the evil demon? Like I'm the one that needs slaying? Bitch it's the complete other way round, you don't even realise it yet. YOU are the bad guy here. YOU are the one everyone wants to see lose. You blinded, ignorant fuck.
*ALERT* *ALERT *ALERT* SERIOUSNESS IS DONE WITH.
Can't see the forest for the trees.Grayson is up there with Bates and his lovechild Dag as one of the most ill-informed, ignorant motherfuckers in the federation. This motherfucker was at a Black Lives Matter conference and asked which Black Panther he admired most, and his answer: Cam Newton.
Payton Manning in another Superbowl, Grayson Pierce in another high leverage important matchup. How sad is it for you that people have more faith in him than you right now?
Suddenly that five headed cunt Manning appears next to Joey, microphone in hand.

♫ Grayson's gonna lose againnnnnnn ♫
Joey in one fell swoop punts Mannings head clean off his shoulders and sends that shit into the atmosphere where it turns into a nice beautiful blinking 'Team Rocket' star.
Joey: OMAHA OMAHA, I KICKED YA HEAD SO FAR!

Suddenly the world begins to shake, Joey and The Many Faced God are bemused as from the depths of the earth and through the alien foliage emerges a 1960's British Telephone Booth.
Stepping from the most idiotic, unscientific, untested and health and safety nightmarish time machine ever is a short ugly blonde bitch.
Joey: What the fuck is this shit?
UGMO: Hey Ya'll.
The Intergalactic Christ waves a hand. The mask smiles.

Six God: Observe, the Time Witch. A paper-mache bust of a dusty legend, perhaps one who never was. The shadow of a simpler time - even if not the one Thomas Bates or Dag Riddick long for.
Joey: Talk about the death of legend. For fucking months we've heard nothing but gushing and ejaculatory praise about you. "Johnny Rebel this". "Bonnie Blue that." So here you are after Johnny Reb gives us the WAR entrant equivalent of a two-pump chump and? Fucking nothing. How many title shots later and you still don't have an accolade to your name? How many times has your hand been held by the nostalgia faggots on /r/WFCFANS/LOGANDABESS and the front office, and you can't do what's need be? The only thing more embarassing is you were gift-wrapped a place in Final Showdown in disguise of a challenger or opportunity, and you're going to blow that again. This is who Grayson Pierce teams with: he's learned from Thomas Bates that to look good, you need to shack up with every overrated cunt in this federation and ride their success while drowning them under your own self-important mediocrity.
~*~*~*~*~*~*~
BE F A K E IT DOESN'T MATTER H O W S H I T Y O U L O O K Y O U K N O W Y O U R E D E S T I N E D TO S U C K
~*~*~*~*~*~*~
With a single punch Joey sends that worthless sket into nothingness, she is replaced with the phantasm of Andre HOElms.

Joey: So Grayson, let me ask you, man to bitch, what were you thinking here? In what [slash]universe[/slash] multiverse do you think this an acceptable move? You continue on your long winding act of federation-wide plagiarism. Oh my, I see those #BeachKrew people getting rather raucous and above their station, how can one deal with such a situation? How will one who has ABSOLUTELY NO BUSINESS, NO RELATIONSHIP, NO FEUD barring a one off lucky matchup with their (soon to be ex) champion react? Is it:
a. Do nothing, it doesn't have anything to do with you.
b. Do nothing, several other people are fighting #BeachKrew and so far they haven't really done anything to me of note to drag me into this web of reigniting the dark days of the WCF ruled by my own sack of shit faction DRG and try to kick the stable wars back in….
c. Reignite the dark days anyway and prove an enemy that isn't wanted, required or remotely necessary.
Yep, it's clear to me now. The Ghost of Christ Present has spoken to me 'Kill all them there
immigrants
ingrates. Send them to the Goddamn Moon!'i
So you went and chose this one. Wow. I wish I knew what your thought process at the time was
"I will create a knock off version of The Sentinels (with a token black guy, we are very PRO-AFFIRMATIVE ACTION, GO CAM NEWTON!), now let's check the list, do I have anyone as good as Dune? Uhhh pass. Do we have anyone as good as Howard Black? Hang on lemme check our resumes...ah shit even I'm not as good as that guy and I'm the best guy in our team. Okay okay, don't panic. Let's check Occulo, he's terrible right, he's the weak link right?!
U.S. Title...Trios Title...AH FOR FUCKS SAKE. Okay, so let's forget the fact their worst member has my exact resume.
Well, let's see here. I'm fighting for the world title, so that basically makes me Dune. Right? Right? And I do got this alcoholic new guy who has a family that you can just tell may be teetering on the brink of destruction with the right push to his more base tendencies, but you want to root for him because you can tell he's a good guy under his flaws. Yeah, that works - I wonder if he knows any submission moves. And there is this girl everyone thinks is talented who keeps coming up short in "must win" situations. Yeeeeah, Grayson you goddamn genius. Maybe she'll play the emotional glue and level head between our two cautistic personalities. Get me a cigarette, I think I'm about to cum.
Six God: Ah ah! Answer what we want to hear, where the FUCK is Danny Anderson?.
Andre Holmes winks...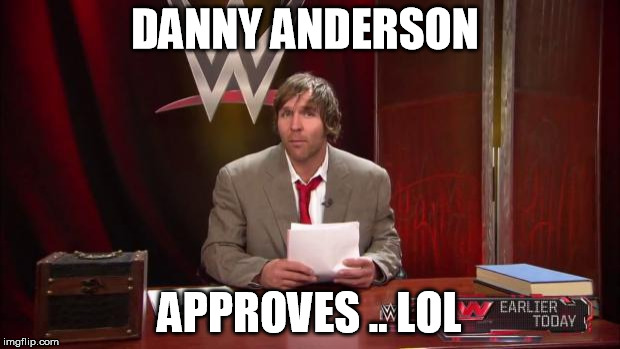 ...then pulls his face/mask off to reveal former WCF Superstar Jay Lightning.

Lighting: HIYA FOLKS I'M-
Joey: An annoying cunt.
He smashes Jay Lightning straight in the fizzog with a Sudden Flash outta NOWEAYAH!

Joey: At this rate, I bet you'd jizz yourself to have a partner as talented as Danny Anderson with the cesspool of failures you've dredged up.
Six God: It's all a matter of perspective, isn't it? You hang out with 3's, and your 5 ass starts looking like an 8.
Joey: Would you fuck Bonnie Blue as a last resort though? I'm talking, every other bitch in the club on the rag, all refusing to give you the face, wanting to take your number type shit. Bonnie steps up to you and says-
Bonnie Blue appears again.

Bonnie: Hey, wanna ride on this cooch big boy? Even w/o muh time powerz ill take u on a magik jurnee ; )
The Seraph With Standards Above a 1/10 recoiled in horror.

Six God: Take a dirt nap, bitch.
He slugs her straight in the mush sending the apparition into nothingness once more.

Joey: You seem to forget, Grayson, that I was stalked by Katherine Phoenix. I've already had my dick ridden by a schizophrenic sycophant desperate for senpai to notice her and a flappy set of twat lips. That's basically all your clique rolled into one person with still more talent than you all, which speaks fucking volumes. At this rate, if you started handing out cookies, maybe you'd at least have something even slightly more interesting than the fucking drivel you spew out week after week, and maybe this sort of
plagiarism
homage (
?
) would at least be an improvement. There's something about "Grayson Pierce goes crazy and completely changes his character" which sounds like it could be mildly successful.
Not that you learned anything from being a gay juggalo, or you'd remember the definition of insanity: repeating the same thing and expecting different results. First, you're stepping to the same guy who has bent you over like a Catholic school girl for the last year or so, hoping to finally eek out the win. And even if I just decided to walk out and give you that pity win, something you'd probably iron to your shirt and trot around like Adam Young, you'd still face the prospect of being decimated by Wade Moor.
For God's sake, how many times can a single person lose in a row while still being considered a legitimate contender? I guess it's a Defilers of Logic trait, you and Bates both, it fucking defiles logic how the hell you both have managed to get away with this shit without anyone checking you for it? Well here I am Grayson, time to to get checked. How many people beneath you are more likely than you to actually capture the title (Hint: Final Destination Match). At this point, it's like Seth kept you out of it to prevent you from shitting yourself in that too. I don't even think you could win a People's Title match at this point (not that you did the first time you had a shot).
Oh, speaking of which, since you love to trot out that "Joey Flash lost to Grime" bit:
Gemini Battle lost to Spencer Adams
Gemini Battle lost to Spencer Adams
Gemini Battle lost to Spencer Adams
Gemini Battle lost to Spencer Adams

Six God: Who?
Joey: Mike Jones. Let's get inside the shit that yo-
The ground begins to shake again, and walls spring from the ground, enclosing the two men as the form of a child's nursery at dawn suddenly shapes itself around them. In the middle of the room, a phantasm rocks a cradle with one hand, while the mobile of zoo animals lazily turns above it, gently filling the air with the soft notes of a lullaby. The blushing, blue eyes baby looks up happily at the phantasm of Grayson Pierce, cooing and spitting in happy baby joy. The phantasm smiles down sadly at the flailing figure.

Grayson Price: You have your mother's eyes…
He pats the baby on the head before tracing a finger down its forehead to the tip of its nose. A sensation swirls in the groin of the phantasm.

Jayson Pierce: I hate your mother's ugly mossy colored eyes.
The organ swells as more blood pumps into it. The baby is unaware of the father's intentions as his hands strokes beneath its chin.

Jrayson Prierce: I never wanted you, you know. But I think giving Kat the Falcon Punch abortion would make me a heel, and Seth is really banking on my merchandise sales…
More twitching. Blood pumped faster. Sensation coursed through the phantom.

Gramini Baccle: But you can still be useful. And maybe Josephnpai will finally notice.
The hand tightened over the baby's mouth and nose. It thrashed in the crib, its screams stiffled beneath the chapped palm.

Gayson Piercing: ♫ There's no business like show business, it makes you smile when you're low ♫
Gemini Battle: YES! IT'S DONE! I GUESS I AM FINALLY
hollowalonepatheticdisgustingbroken
OVER! YES!
Suddenly

That DUH-DUN, DUH-DUN

Hits as the mobile begins to spin for its dirge. The dirge rings...and rings...and...rings…

Joey: This is where we're at Grayson. This is the person you are. This is the person you will be for the rest of your existence. There is no more hiding for you. You are the single biggest bitch in the entire federation. You are deluded fantasist who creates worlds, creates realities, and creates fantasies to suit what day of the week it is. When I see you taking breath, when I seeing you trudge through your mediocrity it makes me smile.
'How can a man be so full of hubris yet so devoid of sense?'
You are the worst the worst type of person. You are not the next to blow; you are not the next person to succeed in the federation. If you won this match the federation, the fans, the boys in the back would be subjected to month upon month of mediocre build between you and whatever bum is the champion at the time, you'd have an unhyped blow off match and guess what? Surprise surprise. It's a big shot for Grayson Pierce. You would end up losing. This isn't funny anymore. No one cares for whatever reasons you try to give for why you belong in the World Title picture. We can all smell absolute horse shit from a mile away.
You lost to ICE Beckman. I could have put that shit at the start of the promo and ended it right there. That alone tells me the difference between where you're at and where I'm at. It's a massacre at this point; it's a massacre at ANY point. You have never once been my equal. You have never once even be close. You have been nothing but a footnote to my stellar, glowing, growing, legacy. How does it feel Grayson? Does it hurt? Does it HURT to feel this feel? To feel like you are so far behind the one goal you have spent the last year chasing and have absolutely no hope of closing the gap.
Six God: RIP IN PEACE GRAYSON.
Joey: So let's fucking hear it once more. Let's hear it for the sad clown. Let's hear it for the sad clown with no history, no present, no future in this company. Here is what is going to happen from this point forth: Jayson Price is going to beat Wade Moor. I am going to beat you. Then I am going to absolutely whitewash Price and reclaim the spot that is mine in this federation. That is mine in the world. I am the numero uno. No longer am I the kid with all the potential in the world, no longer am I the guy who people have questions about, 'Can he win the big one?' 'Can he be a World Champion?', no longer am I question mark, no longer am I the next Jonny Fly. I am the best in the world. I am a bonafide future Hall of Famer after only one year here. I am the next number one contender. I am the next World Champion....I am THE World Champion.
I am Joey fucking Flash.
You are finished, b-b-b-b-b-b-b-b-odybags on deck Grayson. This time, it's for good.
A lonesome soul clapping is heard in the void of eternity.
*CLAP, CLAP, CLAP*.
The Six God begins to laugh from behind his mask as the world around them starts collapsing.

Six God: Fantastic. You are really worth everything. You are worth all this.


He approaches Flash and embraces him once more before raising one hand toward his mask.

Six God: You aim too low. World? I spit at that.


With delicacy he peels the mask from his face...where his face should have been is the swirling of a galaxy, slow, deliberate, powerful and beautiful.
Six God: I can give you infinity.

Heavens Shall Fall
His eyes finally opened, his breathing was shallow and he felt cold. So very cold, he could no longer feel his extremities. What had happened to him? His last conscious memory was in his own bedroom as his lifeblood poured from his wrist. His eyes opened, but his eyes did not see. He found his world in total blackness. He couldn't smell, he had no taste either good or bad on his tongue. There was one sensation beginning to return to him though, slowly but surely. Warmth.

It felt like he was suddenly in his own cocoon of safety, feeling was starting to return to him. He wiggled his toes; he flexed his digits. What was this feeling? It felt as if he was being constricted protected. A pair of arms were wrapped around his torso, and he felt his senses slowly returning.
Man: Good, he's awake. It worked.
Man Two: Welcome back, Joseph. I am glad you survived the night. You wouldn't have if not for Miss Kerrigan.

Flash felt the grip around him loosen and slip away as he heard a familiar giggle behind him. Turning around he saw the familiar sight of The Queen of Blades, in the unfamiliar state of complete undress.

The Queen of Blades: I kept you warm all night J, are you doing okay?

She didn't pause for an answer, instead looking over Joey's shoulder.
The Queen of Blades: Did I do a good job? I did how you said ♡

Joey turned to the men she was addressing. Stood tall at his bedside was a middle aged man dressed in a mishmash of thrift clothing, his bushy greying hair wildly sprouting from the sides of his head. Hacksaw Jim Thuggin.

He then saw the figure sat directly next to him, head resting in an almost concerned nature in his hands as he leant in to study Joey some more. A mop of sandy blond hair accentuated his perfect teeth as a thin smile spread across the man's face. The Six God reached forward and petted the face of Flash.
Six God: A good job. A good job, indeed.