Post by Noble Savage on Jan 6, 2019 22:47:23 GMT -5
Noble Savage Roleplay #2
ONE Pay Per View
Noble Savage vs. Bonnie Blue vs. Odin Balfore vs. Alex Richards
"Children of a Lesser God"
Word Count: 5,000
----------------------------------------

PART 1: NO TIME LEFT
The rain is starting to come down in Philadelphia. We see the busy inner city become a host to scurrying pedestrians, trying to find cover from the icy needles that the sky is generously distributing. Among the scattering people, we see Noble Savage in the distance. Her eyes, fixed upon us, accompany a subtle smirk as she struts our way with high platform buckled boots. Her torn jeans and leather biker's jacket hosting the tiny shatters of raindrops that fall upon her. With a forward tilt of her chin, she throws her first words at us as everything around her seems to begin to move in slow motion.
NOBLE:
"Time bows down to no man, woman, or God. Time is ever present. TIME is not limited to just the Then and the Now. Time is forever. But the Daughter of time has forgotten what it means to be the Time Witch. That is why she has become such an empty shell of her former majestic self, and she has chosen the path of lesser honor. She is now playing second rate sideshow to the ill-fated John Rabid. She has allowed herself to be reduced to a lifeless vessel through which John Rabid can live out the dreams he has failed to achieve. She has become his puppet, his slave, his... Sidekick."
A blowing draft throws Noble Savage's hair into her face. She brushes it back with her finger and tucks it behind her ear. She chuckles with a downward grin as she slowly blinks looking at the ground. Her surroundings now begin to speed up, but rather than establish at a normal speed, everything begins moving in fast forward, while Noble Savage remains in real time.
SAVAGE:
"But speaking of sidekicks, I have to address the -almost literal- elephant in the room by the name of Alex Richards. See, Bonnie, you lugged that sack of flesh around the WCF in a failed effort to make him relevant, and he was just never good enough to keep up. The same way you are Rabid's slave, is the same way Alex Richards was yours. The only difference here, is that you didn't have to brainwash Alex into doing it, he was just that damn stupid. He fell at your feet and followed your every command like a confused child, and your leadership landed him nowhere. Now he is leaderless, aimless, and even more irrelevant than he was before becoming your follower. It only makes sense that he become less relevant because you are in fact becoming irrelevant yourself and you are dragging that championship belt down with you. So, Alex would be smart to leave your side before it is too late, because if you do not perish beneath my feet at One, you will simply curl up into a ball of obscurity and we would never see the WCF Championship again. So, that's the plain truth… Alex Richards has put himself in a losing situation because no matter the outcome of this match, his so called leader would seize to exist."
Noble Savage shakes her head with visible disappointment now. She takes a deep breath and begins talking very calmly.
NOBLE:
"As much as I respect and admire you, Bonnie Blue, my experience under your tutelage has been nothing but disappointment. Instead of testing my strengths, instead of challenging my limits, and instead of sharpening my skills through more rigorous competition and practices, I have caught myself fighting your battles for you, and laying waste to the Guardians' foes that you and Alex could never tame, all while single-handedly securing your championship reign. You have me to thank for that belt, but instead of gratitude, you show entitlement. With that belt you were supposed to complete the circle, but you have instead shrouded it in a cloak of your own dependency. The championship seems to not even exist because it is you who is holding it. And here I was thinking that I was working for the greater good by getting you to where you are. Now, unfortunately for WCF, I am the one who is going to have to bring that championship title to new heights instead of you, because given the chance you blew it. I will honor the ancient spirits when I take that championship from you and complete the circle."
Noble Savage stops walking as she is standing in a half body close up shot to our view. The fast paced surroundings now slow down to a normal speed and Noble Savage offers a grin while letting her eyes glance to her left. From her left we see Lady Abernathy walk in to the picture and stand behind Noble Savage, with her shoulder to to her back almost as if catching a Charlie's Angels type of pose. With a downward sneer, Lady Abernathy hisses out a few words in a rough Romanian accent.
LADY ABERNATHY:
"The Gold was to be the final key of our conquest. But you have lost your ways, Time Witch. You chose to bow to a mere servant of the serpent instead of the serpent himself. You have lowered yourself from the higher order. Instead of climbing up and announcing yourself to be as glorious as that Gold Noble Savage helped you earn, you have done the opposite and pulled the Gold down to the Rabid hole that your shallow soul has fallen into. And this is why the order has now chosen a different lead... Her name is Brandi Savage. She will bring enlightenment to the masses and honor the witch's way."
Noble Savage chuckles and shakes her head. She whispers something to Lady Abernathy that causes a scoff. Lady Abernathy turns away and now her back is fully turned to Noble Savage's back. Noble Savage, with a defiant grin on her face, snarls her next words out.
SAVAGE:
"The WCF World Championship was supposed to bring The Guardians together, and it was supposed to bring us notoriety, but instead you used it to deconstruct our progressively growing circle, and to diminish the driving force behind the most dangerous faction in WCF today. I know Price tried and failed, I know Singh tried and failed, in fact, I know even Odin Balfore tried and failed, and you know why I know these things? Because I was there when they tried, and it was BECAUSE I was there that they failed. But you, Bonnie Blue, you did not fail. You succeeded in undoing the progress. You are the one solely responsible for the dispersion that is now taking place. Everything that I have worked so hard to prevent from happening to YOU is exactly everything you are now working so hard on bringing upon YOURSELF, and that is absolute merciless destruction."
Lady Abernathy now swings her cloak around and throws it over Noble Savage. The cloak envelopes both of them and puffs into a cloud of smoke. This momentarily catches the attention of folks passing by but no one seems to be too shaken up by it. The screen now fades to black.

PART 2: KNOW TIME LEFT
We hear scratching, followed by a subtle thump. Suddenly, a flame is sparked and we are greeted with a very different view. It is Noble Savage still, but now she is in a very dark undisclosed place, holding a lighter in front of her, allowing us only to see her face and part of her hand, surrounded by intense blackness. She is smiling from ear to ear, and it seems she is now wearing a single white contact lense for the unnecessary added effect.
SAVAGE:
"The only problem here, Bonnie, is that things are not going to go very well for you at One. See, you WERE safe this whole time and you have escaped the clutches of abysmal peril because I have been there to save your hide. You were Noble's protected one and believe me when I say, thanks to her, I still refuse to allow anyone to bring you spiritual harm, but that ends there... See, when it is Savage who has been designated to be your ender, there is not much Noble can do to save you. Yes you were safe because Noble and I were there to protect you, but who, ask yourself WHO, will protect you from us? Definitely not your puppeteer, and that I know to be a fact. Face it, Daughter of Time, your career was flat lining for quite a spell before I breathed some life back into it. I came in and won battles that you couldn't even afford to fight, effectively putting your career on life support. you are welcome, by the way. But the only thing about being on life support is that if you show no signs of progress on your own, it proves useless, so Nurse Brandi is going to have to come and pull the plug on you at One. Call it Malpractice, because when I take your belt and your soul, that little vamp you so love is going to want to press charges against me. Unfortunately for you, Bonnie, there is nothing he or anyone else can do to help you keep that title around your waist. Your insurance policy is now the one you need protection from."
The overbearing presence of Lady Abernathy looms down behind Noble Savage, emitting her own purple glow within the darkness. The cloak she wears has torn holes through which parts of her violet aura escapes with a gaseous shine and it vaguely resembles decaying bat wings. Noble Savage stares at the camera with a Cheshire grin as the chuckle of Lady Abernathy echoes begin her. The smile on Noble Savage's face snaps into a faint giggle and gives way to her more calming manner of speaking.
NOBLE:
"But even though that championship has put a grotesque bulls-eye on your back, Time Witch, it does not mean it is an open chance to attack you. Not to me. I will never attack you from behind and I would never sneak around to catch you by surprise. I will step up right into your face and pierce my fist right between those beautiful sea blue eyes of yours."
The glow from the skin of Lady Abernathy intensifies and we can begin to see more of their surroundings. It appears their in some sort of cave, but it isn't quite clear. Noble Savage uses her lighter to ignite a torch that is on the cave wall beside her. The surroundings are now far more visible and it is apparent that they are in an underground tomb.
LADY ABERNATHY:
"There is only one way down. The All Father took the plunge many years ago, and now his mortal coil can not even see past the veil of darkness his own humanity has cast upon him. Whether it was his own doing or another's remains to be seen. The fallen God seems rather fond of the weaknesses his human form comes with. The carnal desires of pathetic men."
SAVAGE:
"The thickness, as he calls it. He refers to himself in a sexual manner, must be in lust with his own flesh. But he also refers to women just the same. Hell, even I have been asked for what he refers as 'nudes in his DMs' and I don't even flaunt my sexuality. He's more of a desperate man now, instead of an immortal God. His benevolence has been effectively traded for a charlatan's mockery of the same. It is almost as if he forgot who he was."
LADY ABERNATHY:
"How Godless of him."
Noble Savage unhooks the torch from the wall and walks through the cavernous path in front of her. Lady Abernathy slowly walking behind her with a mystifying glow about her almost floating. We begin to hear water dripping as they walk, and Noble Savage now steps in a puddle of mudd. Noble Savage looks down and lifts her foot.
NOBLE:
"I think I stepped in something... Looks like Alex Richards' career. But the consistency of it is rocky, almost like Odin Balfore's questionable Godhood."
Noble Savage shrugs her shoulders and keeps walking through the cave, making it to a wide clearing with a river flowing through it. On the other side of the river, the cave is darker still, but there is a light shining in from an above crack. At the spot where the light shines, lies a dagger. Noble Savage hops over stones and crosses the river, then walks to the dagger and kneels down. She reaches forth and lays a hand on the dagger, and suddenly a blackened hand with pulsating veins reaches out from the darkness and grabs her hand.
The scene cuts to black.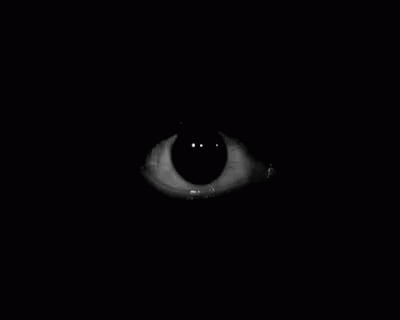 PART 3: THE ADORCISM OF MASS CONFUSION
We fade in to a view of an abandoned warehouse. Planks of wood falling over from decaying and brittle ceilings letting dust and debris fall down. We see Noble Savage carving a circle in the middle of the floor with the dagger she had previously retrieved. After completing the circle drawing, Noble Savage pokes the tip of her finger and lets a drop of blood fall in the middle of it. The circle glows purple and suddenly becomes engulfed in purple flames. Noble Savage laughs as the purple fire grows stronger.
SAVAGE:
"You thought I was playing around. You thought this was a game. You thought that I was having fun with you, simply because I took my foot off your neck long enough for you to breathe again. You thought it was safe to start running your mouths like the flock of cackling hen that you all collectively are, instead of using that precious little moment to beg your God for forgiveness. The real reason I eased up off your throats was because I wanted to hear the pain in your final screams when I take that coveted championship belt and strap it around MY waist."
Noble Savage now grabs a small coin purse from within her jacket's pocket. She opens it and pulls out three gold coins and tosses them in the fiery circle.
NOBLE:
"This is a difficult position for me to be in, because I want nothing more than to see the Daughter of Time thrive and flourish as the queen that she is destined to be. But yet the ancient spirits have called upon me to send her back… To rid the world of her incredulous existence. It is too bad, because I was hoping she would be the one to complete the circle. She seemed like a promising witch, but she turned out to be just as clueless as you… Archduke."
The flames spark and crackle now, causing the fire to thinly dance in place. The rhythmic weakening and waking of the flames give off puffs of smoke, manifesting into an almost human-like figure. Noble Savage smiles at the smoke, which resembles the shape of a hooded man, then looks at the camera again.
SAVAGE:
"But since you are both just as clueless, then allow me to shed some light on your situation. You have both employed my services to keep the Guardians afloat, and I have more than delivered. Now the time has come to pay the piper. But if you have have lost your mind, Alex, I'll help you find it. And it seems pretty obvious to me that you have, because no one in their right mind would purposely throw themselves in to a warpath, knowing what I am capable of. So, perhaps you have forgotten what it feels like to have your teeth knocked down your throat, and if that's the case, I will be more than happy to give you a refresher course. Don't take my kindness for weakness, you fool. I was kind enough to take the loss when I faced you just for the sake of building your confidence. But now you stand between me and MY championship belt, the championship belt that I PUT IN BONNIE'S HANDS! I was the winner of War, Alex, not you! The contract clearly states that the winner of War would get a championship match at One, but you clearly LOST that War Match, yet here you are! I know you are as surprised as everyone else to have made it this far."
Noble Savage looks over to a pilar in the far right, on which a reflective sheet of metal hangs. We see her reflection now gain a grin and she speaks to the camera through said reflection.
SAVAGE:
"While the rest of us are looking at you wondering the words 'what in the fresh blue hell is he doing here?' you are probably looking at yourself in the mirror wondering 'yeah, what in the fresh blue hell AM I doing here?' Well, Alex, what you are doing here is taking up space, and it is high time someone Savage Kicked some sense into you… And your reflection."
Noble Savage looks away from the reflection and tosses a handful of sand into the purple flames, causing the smoke to become more vivid and vibrant with sparks.
NOBLE:
"I have already seen my reflection in the mirror through the eyes that hate me, and the feeling it brought me was beyond phenomenal. It was euphoric, because at that point I understood that none of you can even stand to look at me the same way. I understood that the WCF is a jungle full of hyenas, snakes, and hungry wolves just hoping for a moment of weakness to take a bite at my jugular. But the person looking back at me in the mirror did not have a missing eye, nor did she have glazed over eyes, and she sure as hades did not have sea-blue eyes... She had a look full of amethyst fire that burned from deep within my very soul, and she refused to remain silent. She refused to lie dormant while the likes of Odin, and Alex got their name in the same glory as Bonnie and I. That's why I never let up, because the whispers of a snake, the laughter of a hyena, and the howling of a wolf could never destroy me. I simply grew wiser and found the balance of truth, I found the core of my existence and proof that God is dead, and we are all now left here on this earth to become masters of our own circumference. But the same truth has shown me losing to two maggots. One who simply got lucky as I got careless, and another who I simply let slide, as he was a fellow Guardian. But that's the past, and the truths of the past help shape our future, and my future is fully shaped. My future is shaped like the WCF World Heavyweight Championship! That is as sure as the moon's shape crescent, sure as the Sun rising in the East and setting in the West... And as sure as I have become the mountain that no Faith can move! This is now MY KINGDOM! This is where my dominance manifests itself, and this is where you, my dearest Norse God, will bow and kiss my feet! I will forge my throne from the bones of the fallen Ones at One. The entire WCF Galaxy will feel the purity of my fire."
Noble Savage stabs the dagger into the floor and for some reason we see that the floor bleeds from the stab. She leaves the dagger in place as she chuckles her next words out.
SAVAGE:
"And Alex, I will personally send you spinning back down that ladder and into your place. You should be sitting at the bottom of the totem pole with the rest of the War losers, the Samuel McPherson level of losers, the Scott Slayers, or even the Quinton Cross players, not up here where to grown folk play.You got a free pass just because you won against Odin and myself back to back, when I was denied a pass after winning against Mikey, Odin, and Bonnie back to back to back. See, you are not special. you are just at the wrong place at the wrong time, you will be an innocent bystander in the war that is coming to the WCF courtesy of yours truly."
The hooded figure of smoke above the circle seems to lower its head, and Noble Savage bows her head to it as well, in a respectful manner. That's when we hear an old woman's voice reverbing throughout the walls of the abandoned warehouse.
OLD WOMAN:
"How dare she… How dare she turn her back on her own witchhood? Resolving to be a mere countess of blood? You assured us she was a skilled witch. What mockery is this?!"
NOBLE:
"Oh, ancient ones, please forgive me. But it is not by my doing that Bonnie Blue has lost sight of herself. As of the moment I informed you of her skills, it was all true. She was a skilled witch. All of that changed AFTER she obtained the gold. But I will right these wrongs, I promise. I've searched high and low for you, and the Lady Abernathy is my witness. We stood in the warmest circle of the cold Philadelphia Breeze. We dug deep into the underground to obtain the Sacred Dagger of Ninurta. We carved the teachings into the cemented soil above your murderer's unmarked grave, and I even offered you a drop of my own blood, just to prove to you that I am going to right this wrong. All that I ask is that you--
OLD WOMAN:
"You will ask nothing! You already know your assignment, now see to it. The only thing you need to do now is keep your word, and the greater good shall be carried out. Bring me back your finest cocktail from the blood of the archduke, the blood of the time witch, and the blood of the norse God…"
NOBLE:
"Will that grant me forgive--
OLD WOMAN:
"Your forgiveness has long been granted, Soul Witch. Remember, Brandi, we know your soul better than you do. Therefore, I knew you would make this right before you even did. Their blood mixture is not necessarily your mission to obtain, it is simply an added bonus… For us… For the circle… For the greater good."
Noble Savage smiles fiendishly and lowers her head. The smoke within the fire puffs into a cloud and begins to disappear. The purple flames slowly calm until they finally die down and Noble Savage remains looking at the floor where the fire once was. We now see that there are ashes within the circle in the shape of the star of David, as well as some arabic and chinese lettering. We once again fade to black.

PART 4: TARGET PRACTICE
The screen is still black and we begin to hear a gentle breeze. Following the initial swiftness of the pleasant wind, we hear the bleat of a goat. The scene begins to fade in and we see trees.
The pine trees are covered in thin coat of sheer ice and snow, the camera pans down and we now see a log cabin, also covered in a thin layer of snow. There is a black goat stotting about the front of the cabin, but no sign of anyone yet.
Now we hear the '
thwip
' sound of a bow, followed by the vibrating wood of an arrow hitting its target. The camera floats around the cabin and into the back, where we see bulls-eye marks attached to trees. There, stands Noble Savage with a bow and arrow in her hands. We see the black goat hop past her and and out of sight while bleating once more, but the way Noble Savage looks at the goat makes it obvious that there is more to it than that.
NOBLE:
"Archduke? Seriously, with that again? Do you have any idea how much power I would have to give up just to become a mere archduke? What kind of title is archduke, anyway? The son of an emperor, yeah great achievement."
Now, we see Lady Abernathy step into the picture and stand right beside Noble Savage. Lady Abernathy holds her hand out and Noble Savage puts her bow in her hand.
LADY ABERNATHY:
"And the quiver."
Noble Savage groans and hands Lady Abernathy the quiver full of arrows.
NOBLE:
"I liked you better when you didn't talk, Lady."
LADY ABERNATHY:
"The less I spoke, the more you listened. But the lessons that remain are more important. What you need to learn from this point is crucial. Keep your ego in check. I told you not to underestimate Eccentrix, and you did. Now I am telling you not to underestimate Alex Richards… Take heed to my words about the archduke."
Lady Abernathy shoots an arrow at one of the trees without looking, and lands it right in the middle of the bullseye. Noble Savage curls her lips and raises her eyebrows to show she is not impressed. She takes an arrow out of the quiver she just handed Lady Abernathy and speaks her next words while running her fingernail against the arrow head.
SAVAGE:
"Let me make this perfectly clear. I am not archduke because I am not the daughter of any emperor, I am the land on which the emperor's fortress sits. I am also not the daughter of time, I am its executioner, and I am not the child of a lesser God attempting to live out my fleshly fantasies through wrestling... There is a lot that separates me from my three opponents, and I am beyond miles above them, physically, mentally, and spiritually. Sure the Nordic Tank is nothing but muscle on muscle with a height to boot, but he does not have the desire to feel pain that I have. His very mortal flesh yearns for one thing and one thing only, and that is pleasure. Not pain... Mentally, I have already conquered Alex Richards, and his mind is as good as mine. He professes being the archduke of mass confusion, but he is the only one confused with his own identity and I have figured him out long ago. So much so that I made things easy for him in our match, just to get in his head even more. His confidence grows and his ego inflates, making him a much easier drone to manipulate throughout this entire ordeal. And of course, then there's the champion, Bonnie Blue... Spiritually, she has become a pathetic little balloon that deflated long ago. Her life force is circling the drain, and she believes that John Rabid is helping her. Forgetting, that John Rabid only sucks the life out of everyone he comes in contact with, including her. Her soul is mine, Lady. But I lost the receipt, and cannot return the damaged goods. So now, as you see me here, I am ready! Ready to burn her soul in the fiery pits of her own personal hell."
Noble Savage now throws the arrow toward the trees and lands it right next to the bullseye, barely missing the one Lady Abernathy had shot. Lady Abernathy glances at the arrow and backs away from Noble Savage. Suddenly we see Lady Abernathy walk up behind the tree and grab the arrow from the target. Noble Savage turns away and starts walking toward the cabin, but bumps into the unexpected Lady Abernathy.
Lady Abernathy:
"Your opponents know where they come from."
Noble Savage rolls her eyes and walks around Lady Abernathy, approaching the log cabin's back door.
SAVAGE:
"How sad for all three of my opponents to be restricted to being sons and daughters of their own demise. Including that false God, Odin, who claims to be the All Father, but in truth just behaves like a confused child unaware of his own deity... But what do any of them know about Noble Savage? Do they just assume I am the daughter or princess of anything? Do I claim to be the goddess or empress of everything? No, I do not claim to be anything that I am not. So, Lady, if you want you can eat up the lies being fed to you by the fallen Norse God, or you can take a good look around you and see for yourself, that I represent all matter that exists in this dense third dimension, and that YOU, Lady, are the mother of THEIR mother nature. Unlike the Daughter of Time, I hold balance! My birth parents have died, and you were there to witness it! So, now my only father is the sun and my only mother the moon. My only siblings are the sisters that I've made through my practices and experiences with you, but the only time we play together is when there is pain to be inflicted. That pain will be witnessed at One when I unwrap the greatest gift that the very real God has given, and that gift is Time... It will be MY TIME by the end of the show and the only thing those three unworthy mortal souls will have to show for it is a collection of broken bones and bruised egos… I am done playing around, Lady, and at One, the entire world will feel the tremors of my awakening."
Noble Savage is now inside the cabin. She walks toward a stove and grabs a kettle from it. She pours hot liquid into a wooden cup, and pulls out a small bag from inside her jacket's pocket. She stirs purple dust from the small bag into the cup with a piece of wood. She smells the vapors before taking a sip. A smile washes over her face after that sip and the scene fades to black.