Post by Odin Balfore on Jan 2, 2019 18:50:27 GMT -5
RP 2
WCF
ONE
WCF Championship
Fatal fourway

Prometheis

wordcount: 4548
Chapter I: Jazz Music Stops
The Blue Sound. Jazz Club. Reading, PA
* Odin Balfore and Hank Brown are out on the town in Reading a week before ONE. Fade into them walking in a dark night club, The Blue Sound; a Jazz club that Odin frequents when he's in the area. This week he takes Hank with him. They take a seat at a booth. *
Hank Brown: Ya know, when you told me you were taking me to a jazz club, I thought you were joking.
Odin Balfore: Why is it hard to believe that I like Jazz music?
Hank Brown: I dunno, man. I just think its fasinating.
Odin Balfore: Oh yah? You think that its interesting that I like jazz music.
Hank Brown: Yah, You know, its not something I knew.
Odin Balfore: My
uncles
are
literally
Santa and a Christmas demon. I'm immortal and you find my like of jazz an interesting topic?
Hank Brown: Well, yah. Your uncles are interesting. Like, I wana talk with the guy who didnt get me that Schwinn back when I was nine. You though, we don't know much about you.
Odin Balfore: You saw me save Christmas from the
Chinese
my very first year here. I fought off ISIS on two
separate
occasions
in the WCF area. I fought a time traveling terminator of my likeness and gained control of an island nation and the fact that I like off tempo music is what you find interesting. I'll have you know that its relaxing and reflective.
Hank Brown: I just see you as this hulking brute.
* a waitress comes up to them to get their order. *
Odin Balfore: Two Blue Hawaians.
* the waitress walks away as Hank fails to get her attention. *
Hank Brown: Arnt those girls drinks?
Odin Balfore: They'll get you drunk. What do you care?
Hank Brown: Wow. Odin Balfore likes cocktails.
Odin Balfore: Oh, so this is character development but not the finding out that my uncles are the christmas saint and demon, respectively.
Hank Brown: Again, its interesting that they are but you're not.
Odin Balfore: I think that you're making too much out of this. I come here to chill and with ONE coming up and Bonnie distraction and attack the other week - yah - I need to chill. Its funny to me how that's the only way people can get to me. Everyones too afraid to get one on one and live a little against the Living Legend. They gotta come in and be a super cool heel and do a run in for no reason but just to be a bad ass. We get it Bonnie, you're super lame and your forced relationship is super weird because like, we can all see it coming and we can all see whats going to happen with it. She aint going to get no sympathy from me. I know that Rabid thinks hes clever - super, mad clever because he's slowly getting what he wanted without having to work for it. I mean, stop me when I get too far into heel territory. Stop me when I reveal the plot too much. LBJs goons gonna dome rock me from a library while I'm gettin my starbucks tomorrow. The whole thing is just nonsensical. I'm suddenly supposed to respect Bonnie because shes the champion? Oh is that how it works because I was unsure that's how things works. When I was champion, you know, two weeks ago, everyone wanted me gone. No one respected me. Its whatever, as if I give a fuck what the wrestling world thinks of me. I'll go cry in my magical ice mansion and in the heaving breasts of my latina maids in PG. Welp, fuck me, right. Guess I go retire to my island nation while Bonnie still struggles for recognition at the airport. She must be loving that championship bonus. Prolly brings her net worth back to a solid one, rather than the miserable
negative
that shes brought it too by carring Alex Richards and DK. Don't even get me started on Jay Omega. Fuck a Jay Omega and fuck Rabid too. Dumb ass piece of shit. Yo but maybe he's the true heel. Maybe, this outweighs me
literally
trying to destroy the world and the company like eight months ago. I mean, get that heel comes in many forms.
'Heels,' fuckin air quotes. However, these guys aint heel. Alex Richards aint shit cuz he pinned my shoulders to the mat. Hold up.
* Odin looks through a menu and reads it with his finger. *
Odin Balfore: God, is that what we're supposed to do as wrestlers? Hank, Hank did you know this and not tell me? He beat the - wow. Hank did you know that Alex Richards beat the world champion. Hang on, let me look at my record. Yup, that's a lot of pinfalls on my record. Lord, I hope that never happens again. What about John McCarthy? He beat Adam Young. AY is a former world champion. Should we add Big John to the main event too?
Hank Brown: The sarcasm is dripping.
Odin Balfore: What about Noble Savage? Boy, am I sure glad she won WAR. Doesnt know if shes face or heel, coming or going. I dunno to shave her head and teach her to walk backwards to to chew with the back of her head. I just don't know. I'm sure she doesnt either. Was she manipulating Bonnie this whole time cuz that was a thing until Rabid materialized out of thin air. This whole fucking things a mess. I'm glad WCF really invested in her. Looks like Jeff Purse put a wig on and won WAR, again, because that's all this is going to amount too. In three months they'll be like:
' hey, what happened to Noble Savage?'
'Yah, that's really cool. I bet she did a lot of great things.'
* remembers this is WCF *
Odin Balfore: This whole situation is a fucking joke. I do not take any of them seriously. They are not actual threats to my WCF Championship. They all forget that they are doing this as a group. It is a group effort now between the four of them to get me out of the WCF Title picture. Bonnie said it herself that I get too many chances. Shes only mad because she never took enough chances. Shes mad because she knows deep down that shes not going to get rid of me - that no one is going to get rid of me. That's prolly why Rabid is doing what he's doing. Hes taking credit for getting rid of SJW and now he sees that that's an Asgardian problem and he foolishly thinks that he can get rid of me too.
Bah. Fucking idiot. Go eat paste and die you spastic pleb. All this planning and calculating means nothing on his part because at the end of it, they arnt him. None of them are as good as him and none of them are
sympathetic
enough when Rabid finally does turn. Wow, Johnny Rabid turned on the man that looks like a popped, festering
blister
personified?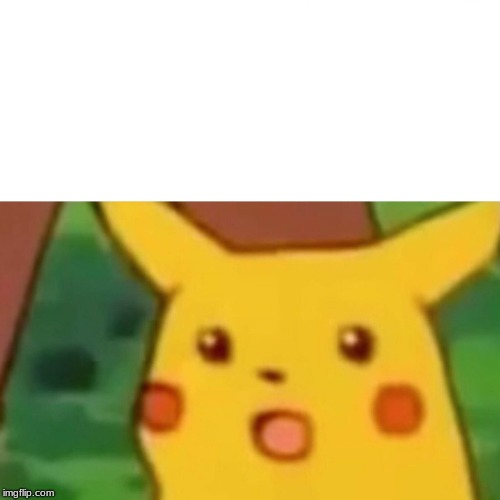 You mean to tell me that Johnny Rabid used a weak minded woman for his own personal game. Stop, Fox News is getting a chubby. Hide the Luffas, its the Bill O'reilly of pro wrestling, everybody.
Odin Balfore: Do you see how stupid this is?
Hank Brown( laughing) : Yah, haha, I do.
Odin Balfore: Then theres Noble, sitting out on the outside like Charlie Bucket, the poor kid whose too dumb and lacking to realize that theres free candy to be had. She could jump on this
opportunity
of confusion but classic Jeff Purse, am I right? She thought she made a friend. She thought they were witches, guardians, protectors.
Bonnie Blue got smart and did what she did - even if she got manipulated into it. I told her to abandon those zeros and she did. However, one albatross for another is not much of a change. I get it though, like, everyone feels overlooked.
Wah, respect me as a contender.
Wah, respect me as a human being.
Wah, All Daddy, I finger myself to you at night and you don't
acknowledge
me for all my accomplishments.
Bah, they will all respect me as a God because at ONE I'm going to reclaim my WCF Championship, become the six time WCF Champion- they can all get fucked and jump off a god damn cliff and John McCarthy, who beat a former world champion can challenge me in
February
. Sound good, because that sounds good to me.
Odin Balfore: Ouuwwiiee, I'm going to burn the house down and cause a riot.
* his voice returns to normal. *
Odin Balfore: Bitch, you couldnt burn the house down if you came home and the house was already burning down and you told the cops you did it; Honestly. The cops would look at you, laugh, pat you on the head and ask you who the real arsonist is, sweetie. As they ask rhetorically, because they already know the answer and the answer is the Bad Mother Fucker. Everyone in this has a sad song. They lost friendships, they lost themselves, they lost self-respect, but not me. Richards wants to fight for the fans and Noble for her honor and Bonnie wants to fight for her family and everything shes worked for, Except, none of those things have worked out in years. I fight for WCF and right now, WCF has awarded talent for just showing up to work. Its like that last scene in star wars where everyone gets a metal even though Lukes the only one that did any work.
Han: I drove the ship and murderd a guy in a bar.
The robots: we did funny things.
Bravo. Bravo to the lot of you. I'll remember this when ya'll are talkin tough in your promos for TV and talk about your ready for the big time and how you should lead. Bonnie couldnt even lead the damn Guardians. Alex Richards couldnt even follow directions. Noble Sacage couldnt even score a home run when WCF handed her a triple from WAR. Everyones all butthurt that they don't have a straight up singles match at ONE. I mean Noble, I understand, but the other two are fuckin dumber than a leaf blower in a snowstorm. Sorry Bonnie you got to defend against Noble Savage and the real champion. Sorry you pissed your homeboy off and you gotta make amends with that.
See, they all thought that once you become champion, like problems are fuckin ovah. HAHAHA the problems just begin. Bonnies all upset that its not ALL about her. What a fucking joke. I swear. Its like none of them world champion before
Tell me if you hear this joke before.
Three Guardians walk into a title match. They all lose.
BAHAHAHAHA. Because its true.
I wana hear about the big match experience.
'Gah, but I've beat you, OLDen. OLDen BITCHfore. Yah. that's your name.'
Ouch. Those barbs cut deep. Cut me bad with the third grade insults and the xbox live five dollah and ninety-nine cent DLC moveset. Cant wait for Alex Richards to break out such classics as:
up up, down down, highpunch
What are these sorry ass nillas gonna do to me anyways, tickle me with insults as soft as the angels poon? Pah-lease. The closest any of them is going to get my championship is when Bonnie hands it back to Stanley and the other just look at her. We all know where the belts coming home too. Hell, the belt even knows who its going home too. Daddy. The All Father. This match is nothing more than a formality and this music - a precursor to my symphony of destruction.
* The waitress comes over with the two cocktails.*
Odin Balfore: Speaking of getting close and about being held back and other nonsense; did you see Nobles little segment? Yes, fighting some of the top WCF talent and winning WAR and Hellimination. Such oppression. I mean, who else gets the spot light thrown upon them for nothing, only to complain that things are not ' balanced.' I mean, sign me up for that kind of instability. Then she talks about her ring and her night and her time. The night she earned through all of that injustice. The ring shes claimed by weathering the storm of injustice. Let me know when the melodramatic Batman monologue gets to be a little too much because I was nodding off half way through it myself. This is what I mean when I say that no one is ready to put the work in, in order to become world champion. I'm not sitting here talking about poor me, I'm over here telling the world I'm getting my belt back with some unholy vengeance. She's over here talking about how no one believes in her - the whole fucking believes you in you, sugar tits, that's why you're in the match. Now Alex Richards, that diseased pustule can cry about no one believing in him. Even gods up there right now like :
' Nah, son. Don't do it. It'll take a miracle and I'm fresh out from turning Mama June from a negative singularity to a drunken 1.5 at best. Give me about 10 to 20 eons and I'll get back to you. When you're reincarnated as a dog, I'll make sure its the kind the chinese don't like to eat.'
This whole match at ONE will require a miracle for each of them if they think they are going to defeat me. They could surround me like lion tamers at the circus and I'd eat them all alive; raw. Crunch down bone deep and spit them out; send them all running. I'm the one doing the most prepping. I'm doing the most training. I'm the only one that truly knows whats at stake and what this match means to WCF. I'm the one that's done the most for WCF over all these years and as jealous as they all are they don't really want what the WCF championship is. They want the praise but not the work. Nobles already crying because she wanted
Ballerina
Barbie.
Graceful
, elegant, but do you know what she got - Mal-a-buu - barbie.
HA-HA! So sorry princess, but your dreams are in another fucking castle, gutted from the rootah to the tootah by yours truely. WCF aint the sunshine and rainbows. More like shit sandwiches and kidney stones. Not the small ones neither but the large, sharp ones cut that your dick all up. Whats that stuff even made of, captain crunch?
Zach Davis: They
actually
use lasers to make them smaller now.
Odin Balore: Lasers, what is this Battlestar Galactaga? Say, does that work on
hemorrhoids
too, because these people are a real pain in my ass. I'm over here living in 2019 while these dreamers are livin in 3019, thinking that with enough rainbows and puppydog kisses and unicorn jizz encrusted with pixie dust is enough to secure them the greatest championship in all of pro wrestling. I mean, its an absolute fucking joke. ONE is going to be a slaughter and all these dumb fucks just don't know it yet. However, Hank, as I'm standing there at the end of it all, standing on top of the corpses celebrating my win and my legacy, know that I could not have done it without the WCF Loyal. Drink up, Hank, to the future of the WCF under the leadership of the All Father.
____________________________
Chapter II: Prometheis
On location on Greece, near some greek ruins.
* the rocky landscape
stretches
for miles all around Odin. He's wearing black slacks, shoes and a a lavender shirt. He puts his foot up on a rock and leans into it, shit grinning to the camera the entire time. *
"Prometheus. Stole fire from the gods. Probably did it drunk on a dare while some ivy league fuccboi cheered him on. Thought what he was doing to smart or funny or worse, for the good of humanity. Stole a burning golden icon from the gods and he paid the price. Chained to a rock, a rock like this; only to have an eagle eat his liver every day forever.
Bonnie Blue. Stole the WCF Championship from the All Father. Probably did it drunk on a dare while some ivy league fuccboi cheered her on. Thought what she was doing to smart or funny or worse, the good of humanity. Stole a burning golden icon from the gods and like
Prometheus
, she too will pay a price. Her
arrogance
, her foolishness, and her hubris. Monday night its a fatal four-way match for the WCF
Championship
and mark my words, everybody is getting punished for crossing me.
Alex Richards, you can lay right next to her. Lord knows that you've always wanted too. Secret desires arnt so secret when you're riding into
desperation
. At least now when you're chained next to her on this rock you can whisper the Big Mac jingle to her with your dying breath, you fat sack of decayed bird shit. You wana be the working every man, get ready to die like the working every man. Tied naked to his own follies for the world gawk and laugh at. That's called real life, Richards. That's what you wanted, isnt it - real fucking life? Cuz let me tell you right now that real life isnt the bullshit that you whipped up in your own little head where you walk out at ONE, stumble your way through a historical match, win the WCF Championship then Bonnie Blue slips her tongue down your throat while she rubs your todger through your jeans while wearing a kevlar glove. You dream of a world title and tug job with an oven mitt. Like every other man in the WCF Loyal wish they could do with either Bonnie or Noble. Just because you are a simple man with simple dreams does not make you the every man. I mean, I'm not the every man neither but I used to be. I used to be when I was working night security or slicing deli meat or handling baggage at the airport. When I was a drunk sleeping out of his car. When I would get fired from promotions because I couldnt control my drinking and I would just stop showing up. I know where I can go back too; even if I'm an immortal Asgardian. You, you're still there. You don't want to get out of bed, you don't want to try and when you do, congratulations, you did your job. You're just as bad as all those ' new blood' plebs we get every year that want to come in, change the system, break the 'old guard' and get a title match because they beat some no show in a battle royal. Tell me when this starts to sound familiar to you, Alex, because its awfully familiar to me. Of course sounds familiar to you because you're the one that wants to take me down. You're the one that wants your time in the sun- the three of you.At one I'm going to slap you so hard, John Green is going to write a Lifetime movie screenplay about it. You all want to be that guy until you are that guy.
Aint that right Noble? You want the old guard to move aside because its your time now, even though you've been held down. Hell, there will be plenty of time for being held down when you're chained to a rock and you're living in a VAN down by the river. You have got to be one the most promising talents yet one of the most
ungrateful
wank jobs WCF has seen in a long time; not since Jay Omega. I think being an over-rated whiny cunt is a pre-req for Guardian memberships and with that, I'd say that you passed with honors. You get to headline three Pay Per Views in under a year, Win WAR, be the first female to co-main event ONE for the world title and still you bitch as though I just mis-gendered your made up pronouns. You wana step in the world of men and fight in the lands of giants, well here you are, cupcake. Now at ONE, I'm going to hand you two beatings. One for the man that you think you are in this company and the other for the woman that you really are. Then when I'm done will forever walk the Earth with a crock pot just in case you run into me again because bitch, I like my dinner at six. If your little Lady Apple Bottom - whoever got a problem with it, she can step up too and I'll put her on her knees because the next time I see you and that roast is ready, she can dirty her knees a little bit under that table and take that meat sword I call my THICKNESS. We know that Alex wants to see that and even though Bonnie aint into chicks, she sure as fuck can teach you both a little bit about cleaning the pipes. Somewhere right now Jay Rabid is smiling and nodding along because he knows I'm right.
That's the thing, Noble, he knows I'm right about all of this. He knows that I'm right when I say that Bonnies been used and that Alex Richards best use is as a skeleton collecting dust in a middle school science class somewhere in Indi-fucking-ana. He knows I'm right when I say that if you whined anymore, Jay Price wouldnt need Jesus to perform any miracles at his wedding, they could all just gather around, lick your face and drink your tears. They'll be extra special tears too because after I pick up your frail B cup body and Hulk smash you into the ground and powerbomb you till your life consists of nothing more than a training bra, then you will know my power and you will be humbled by it. You spent the past few months telling people to call their God. Well here I am. Now I'm literally going to fuck your face. Between the three of you Biffbot can come out, film it and we can make FACE FUCKERS 9: The Massacre of Tears.
You're all coming after me, trying to take chunks out of my armor of blood and gold and this is where you're going to end up; chained to this fucking rock like everyone else who has tried to cross and challenge me. Bonnie took my championship, my proverbial fire and now each of you want to take it from her like Prometheus and Bonnie - now all of you and it will cost you dearly. Alex, this is where the line ends for you. Noble, have fun fighting Teo Del Sol till Death over his midcard bullshit and Bonnie have fun salad tossing Jay Omega lite over there.
God, that's a fate worse than death.
So enjoy your freedom because in a few short days, you'll all be slaves to choices that you made. Prometheis ( Promethesai? Prometheuses? LOL) to the stupidity of your natures. Prometheus learned not to fuck with the God and now so won't all of you.
So I have spoken, so it shall come to pass.
___________________________
Chapter III: 2019: a Prelude
ONE 2019 marked the beginning of my reemergence into WCF. I was announced by Johnny Rabid to come in and do his dirty work - and work I did. Champion after champion, challenger after challenger, I stepped up and stepped on the necks of everybody. Although not successful in every venture, I was dominant; as proven by my clean sweep of the yearly awards. 2018 came with three world title victories and the first ever Alternate Showdown. The is the best year that anyone has ever had in WCF. Now, the start of 2019 allows for me to get even better. I walk in 2019 in the main event of ONE. It allows me to walk out of ONE with my 6th WCF Championship, having put to rest any doubt in anyone's mind that I am not the premier talent in all of WCFs history. I am very much looking forward to 2019 and the direction that I am going to take the company. I have things planned that the others cant even afford to dream of. Hell, Alex Richards dreams of the good ice cream from Krogers and his bank account overdrafts. He's stuck lickin a cows tits in the middle of a snowstorm. He and Tom Green, both. Sorry, was that a dated reference - yup - just like Alex Richards career and World title opportunities. I'm going to pull WCF out of the fire and take it from the black, to the super black. The Andre Holms, BLACK. The STEVEN ORBIT, kinda BLACK. Give everybody the sugah, the companies gonna have so much money, Seth Lerch gonna buy Stars Wars from Disney and make his own damn trilogy. That's what I bring to this company. I'm going to negotiate new deals, and branding. Noble Savage cant get that done. We aint getting that Hot Topic treatment, poptart. This aint All IN but All Father about to be all up in those young, sexy, tight, baby making guts. I ain't the Bullet Club but rest assure that I am shootin. Rest assure that I am killing your dreams on Monday. World champ, too. Bonnie Blue is just a tool. A tool for Johnny Rabid, a sexy object to be used, abused, filled and dumped on. I'm going to do that at ONE and make Johnny Rabid jealous with his faux British slang, you half pence tart.
2019 is not meant for the weak and the meek. It is not meant for my 'opponents' in name only, my challengers, in name only. WHat they really are are just active participants to my honor and glory. I have walked clean away, head and shoulders, dick swing low and dick swinging high, as the very best in 2018; this is just the culmination of my entire career. Monday night, I'm prepared and willing to bring the damage and reclaim what is mine. I have my armor of Blood and Gold and the way I see it, I'm the only one going head strong into battle with the tools to completely obliterate everyone. Raganrok is coming, you reprobates. The symphony is starting and its time you paid the band and got ready to suck my dick.