Post by The Handler on Sept 21, 2017 0:22:45 GMT -5
In an undisclosed location, six men, relics of WCF's past, sit in a dimly lit room around a table, waiting for The Handler, the man that created them. At one point, each of them were just an idea, a little wrinkle inside The Handler's brain; but through many a sleepless night, long weekends, and hours and hours per week on the computer, The Handler gave them names, conflicts, dreams, failures, emotions, and all the other experiences that go with being a member of the human race.
The Handler walks in wearing a gray three piece suit with a red tie and a white shirt. His hair is neatly styles with a part to the side. He carries a portfolio into the room and puts it on the table. He scans the room, looking at the wrestlers that brought to life.
There's Ded Memry, the masked enigma.
Biff Mustache, the sex-obsessed meathead.
Caleb Ronan, the insufferable hipster.
Cliff of Doom, the former teacher, and now CVS employee, who had big dreams to make it in wrestling.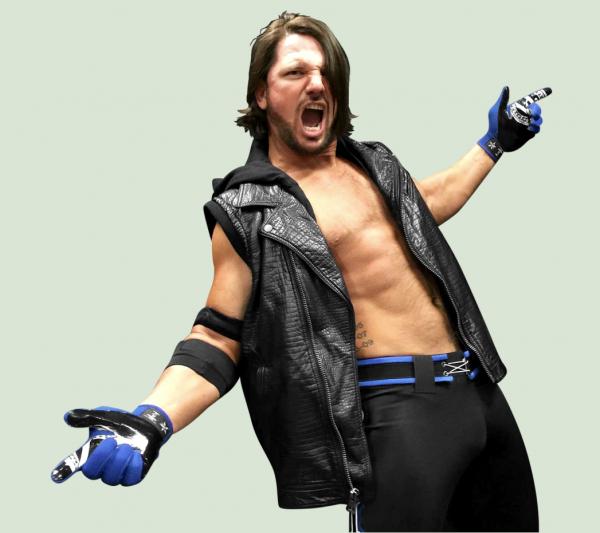 And of course, The Core Institute, including Headmaster Bernard Core, the arrogant intellectual...
...and The Handler's oldest, most popular, and favorite work of art, Dean Wolf, still in his capacity as Core's dean of discipline.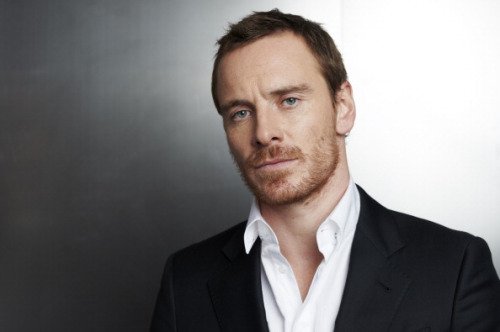 It was good to see all of his old friends again. He looks back fondly on their days in WCF just like a father who looks back at old videos of his kids growing up. Each man holds a special place in his heart, but also fills him with regret. Regret for what could have been. Regret for things that can never be.
But he tries not to think about that. War is coming up. War brings back good memories. The first time he experienced War was the day after his wedding. Getting married one day and then being around new found friends the next was greatest two days that a man like him could have. When Seth Lerch contacted him and told him he needed one of his creations for War, the warm feeling that only War can conjure coursed through his body again.
The Handler's life is different. Circumstances have changed. Things are not as easy as they used to be. But War...War is still there. And for a little while, all the worries of the world will go away. The Handler just needs to decide who will be the instrument of destruction that takes him to that special place.
He takes his seat and begins the meeting.
The Handler: Okay, guys. Seth needs some extra bodies for War. I gave him the choice of you six and...he prefers to have Wolf.
All the wrestlers except Dean Wolf groan.
The Handler: But he's leaving the decision up to me, so make your cases as to why you should be picked.
Caleb Ronan: I literally cannot believe he wants Wolf.
Dean Wolf: Shut up, you hipster bitch. The reason Seth wants me is because two years ago, I entered War at…
Everyone else: #1 and lasted 2 hours, 7 minutes, and 11 seconds.
Cliff of Doom: Yeah, yeah, we've heard it before, and so what? I was in War last year and lasted longer than you.
Dean Wolf: But I had more eliminations than you.
Cliff of Doom: But I was one of the final five guys!
Dean Wolf: But...damn it. Fuck you, Cliff!
Biff Mustache: Guys, guys, calm down. No need to get into fisticuffs when you both know The Biffster should be in the Whore match.
The Handler: You mean the War match.
Biff Mustache: Yeah, the Whore match. That's what I said.
The Handler: Damn it, Biff, you know what I'm saying! Knock it off with your sexual word games!
Biff Mustache: Heh heh.
Bernard Core turns to Biff Mustache.
Bernard Core: You? In the War match? Why are you even in this meeting? You were only in WCF for two weeks. And you, Mr. Crash Test Dummy over there.
Bernard Core points at Ded Memry in his white mask.
Bernard Core: You were here even less time than him. Maybe you should head back to the Ford factory so they can use you to test out some air bags.
Ded Memry slowly turns his head towards Bernard Core and just stares at him. The dead look in Ded's hollow eyes send a shiver through Core's body.
Biff Mustache: Listen, bro. My brother Buff and I were the UTI Gang Bang Champions for two months.
All the other wrestlers look at The Handler for clarification.
The Handler: He means he and his brother were the UCI Tag Team Champions.
Caleb Ronan: Gang Bang? Of course you'd call it that. You and your brother are a bunch of misogynistic, chauvinistic sexual predators and I won't stand for your patriarchal tyranny! With all of the forces of hate taking over this country, led by Der Fuhrer Donald Trump, the world needs someone like me to enter War and show that the forces of love and inclusion will "trump" any evil perpetuated by the alt-right. In fact, if Seth Lerch really wants to make a difference in this global community of ours, I think he should change the name of this match to #Peace.
Bernard Core: My god, you really are an insufferable hipster.
Dean Wolf: And not even a good one. Sydney J. Warwick is a much better hipster and wrestler than you'll ever be.
Caleb Ronan: How dare you?! That's it, I'm tweeting my anger!
He takes out his iPhone.
Biff Mustache: Dude, is that the iPhone 8?
He goes to grab for the phone but Caleb Ronan snatches it back. His eye begins to twitch and his voice goes a little lower.
Caleb Ronan: Don't you even think about it! I'll rip your hand off.
Biff Mustache: Bro, it's a cell phone. You gonna fight me over it? The last time you stood up to me, I electrocuted you with my shockdick down at the Mexican border.
The Handler: Actually, Biff, he would have no memory of that because that was canon in UCI, not WCF.
Bernard Core: Yeah, and who cares about what you did in UCI anyway? UCI is community college. WCF is Harvard.
Cliff of Doom: What would you know about Harvard? You went to a state-funded public college.
Bernard Core, embarrassed, glares at The Handler.
Bernard Core: Out of the infinite number of schools you could have picked, you made me go to some third rate state school in some country bumpkin town! What about Yale? What about Columbia? No, you made me go to SUNY Cortland!
The Handler: Well, people say to write what you know and that's the college I know about because I went there.
Bernard Core: Figures. It was probably the only college that accepted you.
Cliff of Doom: Hey, nothing's wrong with Cortland. I went there, too. And that's not the only thing I have in common with The Handler. He's a Social Studies teacher, I used to be a Social Studies teacher. His real name is Cliff and my name is Cliff. Our wives' names are almost the same, too. My wife's name is Tina and his wife's name is CRIStina. That's why I should be in War. I'm pretty much the embodiment of The Handler.
Bernard Core: Wow. Embodiment. That must have been a long word for you.
Cliff of Doom: Don't even start that shit with me. Did The Handler ever tell you what he was going to make you major in before he pulled the plug on you?
Bernard Core: Nooooo.
He looks at The Handler.
Bernard Core: What was I supposed to major in?
The Handler [laughing nervously]: What does it matter? It was never canon.
Bernard Core: Oh no. You didn't. I mean...don't tell me...I wasn't a…
He hesitates before finishing his sentence.
Bernard Core: My god. Was I a Phys. Ed. major?
The Handler slowly shakes his head.
Bernard Core: YOU BASTARD!
He goes to grab The Handler but Dean Wolf stops him.
Dean Wolf: No, Headmaster!
The Handler: I'm sorry! I thought it would be ironic if a rigid intellectual like yourself majored in the joke of the education profession!
Bernard Core: Do you understand who I am?! I'm a former New York State education commissioner! I'm the headmaster of the most advanced private school in the nation! I'm the foremost educational leader in this country!
He continues to try to grab The Handler but Dean Wolf finally gets him back down into his seat.
Dean Wolf: It's not worth it, Headmaster. Besides, it was never canon, so it's like it never happened. In fact, it never did happen.
Cliff of Doom laughs.
Bernard Core: Oh, that's funny, huh? You know what I think is funny? Dean Wolf, what match was Mr. Doom supposed to compete in before he quit abruptly?
Dean Wolf: I believe it was a TLC Match for the WCF Tag Team Championship.
Bernard Core: That's right. And who was his tag team partner supposed to be?
Dean Wolf: Steven Singh.
Bernard Core: And what distinction does Mr. Singh hold now?
Dean Wolf: I believe…
He looks at Cliff of Doom.
Dean Wolf: He's the WCF World Heavyweight Champion.
Bernard Core laughs.
Bernard Core: I guess we all take our own paths in life. Some of us became champions, and some of us work at CVS.
Cliff of Doom purses his lips.
Biff Mustache: You still got that job? How's it goin'?
Cliff of Doom: It's good. I got promoted to photo-lab technician.
Biff Mustache: Oh, good for you, man.
He taps Cliff of Doom on the back.
Cliff of Doom: Thanks, I guess.
The Handler: Alright, enough of this malarkey, guys. The way it stands right now, nobody has made a convincing case as to why I should pick any of you to be in War. I think I'll just give Seth what he wants and give him Wolf.
Bernard Core: I agree. And I think my protege, Dean Wolf, will agree that his place in the War match should be given to me.
Dean Wolf looks at Bernard Core as if to "What?"
Bernard Core: I am the most technical and intellectual wrestler out of the lot of us. Even though The Handler sent me to the armpit of American higher education, I am still proud that I was an NCAA D-III Heavyweight Champion. And nobody else in this room started their own multi-million dollar mentoring service right out of college or founded their own private school to combat the damage done by our failing public schools.
He puts his hand on Dean Wolf's shoulder.
Bernard Core: And I'm sure Dean Wolf knows that had it not been for my intervention, he may have overdosed on pain pills or poisoned himself with alcohol, am I correct, Dean Wolf?
Dean Wolf thinks about Bernard Core's passive suggestion that he give up his spot in War.
Dean Wolf: Yes, Headmaster.
Cliff of Doom: Don't tell me you're going to let him guilt you into giving up your spot, Wolf.
Dean Wolf: Why don't you mind your own business?
Cliff of Doom: Why don't you grow a set?
Dean Wolf shoots out of his seat and flips over the table.
Dean Wolf: You want to go, bitch?
Cliff of Doom gets up to get in Dean Wolf's face, but both are men are being held back. Everybody, except for Ded Memry, begin to argue. Suddenly, Ded Memry stands up, which gets the attention of the rest of the room.
Ded Memry: Gentlemen!
Everyone stares at Ded Memry.
Bernard Core: He talks?
Ded Memry: Gentlemen, let's not fight amongst ourselves. The truth is, each of us represents a facet of The Handler's personality.
Cliff of Doom: What are you getting at, Ded?
Ded Memry: Dean Wolf is the part of The Handler that holds on to his anger and has trouble letting go of the unpleasant memories of his past. Bernard Core represents the part of The Handler that is disgusted with the lack of standards in our education system. Cliff of Doom represents the dreams that The Handler had as a child that he never achieved, something I think most adults can relate to. Biff Mustache represents The Handler's preference for sophomoric humor.
Biff Mustache: Oh yeah, The Biffster loves sophomores!
Caleb Ronan: Is there a safe space in this room where I won't have to listen to this uber male asshole?
Ded Memry: As for you Caleb, you represent The Handler's interest in satire.
Caleb smiles. He looks flattered.
Caleb Ronan: Satire? I mean I read McSweeney's, but I wouldn't consider myself a satirist.
Ded Memry: You're not. You represent how The Handler sees all hipsters of the millennial generation.
Caleb Ronan looks at The Handler defeated.
Caleb Ronan: You created me to make fun of me?
The Handler shamefully nods his head. Caleb Ronan collapses into his seat.
Caleb Ronan: I feel so used. My whole life has been a lie. It's like I'm a pawn in some game.
Cliff of Doom: Well, I mean, we all are, technically. That's the whole point of this thing.
Caleb Ronan: I would say that I'm offended, but I'd just be making a caricature of myself.
Dean Wolf: And what about you, Ded? Does The Handler really have dissociative identity disorder?
Ded Memry: Not quite. I represent the burn out The Handler experiences after months of telling our stories. For The Handler, he becomes so invested in us that after a while, he actually begins to think that he is one of us; so in a way, it's like he has dissociative identity disorder.
Biff Mustache: It's true. The Handler created my mother over in UCI. He got so into her that he began leaving his best friend 10 minute voice messages as Mama Mustache. He even started talking to his wife like her.
The Handler: Yeah, she had to put her foot down on that one.
Ded Memry: It's taxing trying to create us, tell our stories, imagine what we would do in a wrestling match, and attempt to make us look superior to all of the other wrestlers in the WCF. After a while, he just needs to end it for his own sanity.
The room goes silent for a moment as the men take in the reality of their existence. Dean Wolf snaps out of it and breaks the silence.
Dean Wolf: You know what? Fuck The Handler. I don't feel bad for him. Most of us had good runs here in the WCF and what did he do? He cut our careers short before we could make anything of ourselves.
Cliff of Doom looks at The Handler.
Cliff of Doom: I hate to say this, but he's right. All of us had so much potential and you just ended us like that.
He snaps his fingers.
Cliff of Doom: I could have been a Tag Team Champion!
Biff Mustache: And I was getting the next shot at the World Title over in UTI!
Dean Wolf: I was red hot after War!
Bernard Core: You had just started an angle where I had Dean Wolf beat up fans! Who knows where that could have gone!
Caleb Ronan feels a fresh sense of anger and gets back to his feet.
Caleb Ronan: And you used me to make a satirical commentary on my generation. You know what you put me through? You had me tied to a bed in a Mexican hotel room for a week! You gave me the nastiest eye twitch imaginable! You made my cell phone break! MY CELL PHONE!!! I went through all that just so you could have a laugh! Well HAHA! #FunnyNotFunny!
Ded Memry: I wasn't around long enough for you to ruin anything in my life, but I guess I would have rather have had something rather than nothing, so fuck you.
The other guys all nod their heads in agreement, saying things like "yeah" and "fuck you."
Cliff of Doom: I say we should forget this guy and all enter War!
The Handler: No, guys, he only wants one of you. I can't give him all six.
Dean Wolf: Nah, fuck that. I never gave a shit about what Seth Lerch wanted and I'm not about to start now. If Seth wants me, he's going to have to use all of us. Let's go, men!
All the wrestlers cheer and storm out of the room, leaving The Handler in the room by himself. Great. What was supposed to be an escape has now turned into a nightmare. All he wanted was for one of his creations to make a cameo in the biggest battle royal of the year, the most fun event on the WCF calendar. That's all he wanted. He just wanted to see one of his guys in the ring one last time, even if they were in there for a minute. Now, he's lost control of them. Now, they've risen up. Now, they want a second chance. Now...they've sucked him back in.
He nods his head, coming to terms with the reality of the situation. He accepts what it is.
The Handler: But if they think I'm going to shoot for all of them, they have another thing coming. Assholes.