Post by Matt Draven on Jan 7, 2019 0:00:28 GMT -5
Some Shifty Place
New York, New York
Five Years Ago
"GOD-
FUCKING
-DAMMIT! THIS SHIT AGAIN!"
With rage clearly dominant in his voice as he kicked the door in, Nathanial stormed into the room with a huff. However, he wasn't alone despite his explosive anger. Claire had followed into the room after him and had been trying her best to calm him, but her own perpetual anger wasn't helping her either.
"Oh shut the fuck up! You're the one that left him to fend for himself!"
Having been alone until this moment, I watch from my spot on the bench as Meathead Mountain Man whirls around to face the smaller woman. To her credit, she didn't back down a centimeter. Instead, she stepped forward and got into his face! One of these days this was going to end badly. I'm not talking about a simple slap or one punching the other. Given their personalities, one if not both of them were going to end up in a body bag! Doing my best to cut that idea off as best I can, I stand up and gently push the two of them away from each other.
"C'mon guys chill. It was just a match. There isn't any reason for th-"
Before I can finish my sentence, Nathanial shoves my arm away and shoves me back and down to the floor.
"Don't you fucking pull this shit! It's
your
fault that we lost! That was
our
shot at the tag belts and
you
fucked it up!"
With my mouth slightly agape and a look of shock on my face, I look up at him. Not because he shoved me like a child he was acting like, but because he just stormed out after speaking his piece! Normally there was a whole hell of a lot more yelling and, at times, objects taking to the air. So yeah, this was certainly an odd change of pace!
"Get your ass up."
With Claire's voice snapping me back into the moment, I look up at her as she held out her hand to help me up. Judging from the look in her hazel eyes, it was going to take a whole lot more than a slight personality shift to faze her! Well, at least that was something I can count on. Regardless, I take the offered help without a word and stand back up.
"As much as I hate to admit it, he is right. I fucked up and thought he had my back...."
After I trail off a silence descends upon the room until she suddenly lurches forward and slams her forehead into the bridge of my nose! With a startled yelp I stumble back before falling to the floor for the second time in a ten minute span.
"THE FUCK WAS THAT FOR?!"
Angry and confused as to what the hell was going on, I look up at her as I hold both of my hands over my nose. Fucking felt like she broke my nose! However, Claire just stands over me with her hands on her hips and a disapproving look in her eyes.
"That's for fucking up by thinking he had your back dipshit! No matter what you should
NEVER
trust your partner. In fact, the only thing you should trust is that they only want one thing. Victory. Anything else doesn't fucking matter."
Despite her seemingly perpetual anger, distaste for most human contact, and her terrible attitude she could be surprisingly wise at times. Just wish it didn't have to come after I got my ass kicked all the time.
"Okay, but you didn't have to break my nose to tell me that...."
"....fuck. let me see."
"AWAAAAAAAAY SHE-DEVIL!
HOLD STILL ASSHOLE!"
---
---
The Wells Fargo Center
Philadelphia, Pennsylvania
ONE
Here I am sitting in the locker room
hours
before the single
BIGGEST
event in WCF takes place! However, I haven't been able to get myself jazzed up for it when I should be able to. In the last month, I've been on both sides of the spectrum when it comes to breathtaking victories and heartbreaking defeats. So I should at least feel like I need to get shit done. Right? Unfortunately, I have only one thought on my mind.
'How did I end up in this mess?'
Dressed, for the most part, in my ring gear and sitting on a chair I can't help but stare at the device that has been secured to my ankle. It was supposedly an electrified anklet that was set to give me a nasty jolt if I'm too far from my partner. Boy, it wasn't the most streamlined looking thing either! Because of the damn thing I can't wear my normal boots and had to settle on those goofy looking shoes that some wrestlers preferred to wear.
Speaking of my partner, I look over at him as he sits as far away from me as he can. He doesn't speak to me or meets my gaze. Honestly, I just think he's doing his best to ignore the fact that I even exist. Not that I blame him. If I had been caught cheating like a fool and then had to
team
with the same guy that caught me...well....I'd be pretty embarrassed as well.
"I don't like this anymore then you do, but we
are
going to have to talk to each other at some point. So just man up and do it now."
Still no response.
"Fine then, I'll just win those belts on my own."
I say that, but can I really follow through? The last two weeks have been less than stellar and now this? Man, I'm fucked! However, the show must go on! So I close my eyes, steady my breathing, and attempt to focus on the colossal matchup I have ahead of me. Unfortunately, the only thing I can see behind my eyelids is the face of the person that thoughtlessly placed this handicap upon us. Hell! I can still her damn voice!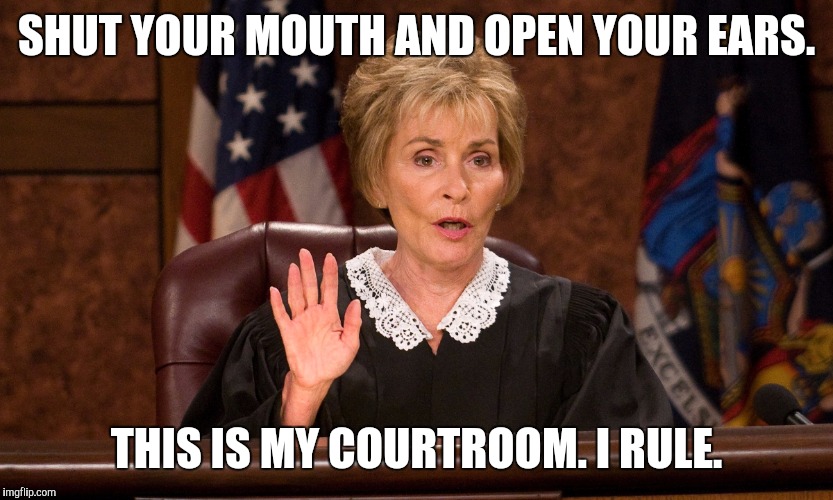 Suddenly, thankfully, a loud knock sounds on the locker room door and snaps me back from that nightmarish reverie!
"Hold up! I'm comin'!"
With a quick glance to John to make sure he wasn't going to do anything, I quickly stand up and let the noise offender into the room. Who dared to knock on the door? None other than Hank Brown! Thank god! Boy, I never thought I would glad to see him!
"Hey Matt, I was just wondering if Jazzy John or yourself had anything to say heading into the big Tag Team Championship match."
"Yeah sure, but John's kinda busy gettin' ready. So I'll handle it."
Elated that I now have something that'll take my mind off of the hell I'm now in, I awkwardly ushered Hank and the cameraman back out into the hallway. Allowing the door to slam shut behind me. With everyone, except John, out and ready Hank motions for the camera to begin recording. However, before he can speak, I place my hand over the top of the microphone and gently forced him to lower it.
"Easy big guy, I got this."
"A-Are you sure? Cause this is kind of my job...."
"Yeah, I got this."
Before he is able to fire back with a rebuttal, I gently shoo him away by gently shoving him out of the camera shot. With him gone I look back to the camera and grin devilishly. For the first time since signing with the WCF, I feel at ease. Man. That's fucking odd ain't it?
"Ladies and Gentlemen of the W-C-F faithful! Tonight, in this very building, Jazzy John McCarty and myself are challenging to the new WCF Tag Team Champions for.....well the Tag Team Championships. Makes sense right?
HOWEVER!
We are not the only ones that seek to dethrone the newly crowned Queens of the struggling tag team division. In fact, it seems that the hugely fake Spaniards want a slice of the action as well! Which, if I'm being completely honest, does not surprise me. I mean, those guys hear the word
"Slice"
and they basically get little chubs. Terrible food fetishes aside I have to admit that it was pretty smart of them to horn in on this match. I mean, it
was
an open challenge after all. Regardless, the two fellas are the
LARGEST
guys here and it'll be a pretty good test for me.
Think about it for a sec.
If I can knock either of them off tonight then I can start calling myself the
"Whale Slayer"
....or some cheesy half-assed shit like that. Real talk though, I don't sweat either of them. C'mon, if they don't even have the balls to be who they
REALLY
are then they don't stand a goldfish's chance in hell of taking me out! Or the champs for the matter.
Speaking of the Champs.......I've already beat half of them.
Get it?
Yeeeeah, anyway, I defeated Luiz the last time we squared off against each other and there isn't anything that'll keep history from repeating itself. Don't get me twisted now. She is one hell of a competitor, but the fact is that she
STILL
doesn't really know who the heck she is and that's what is going to cost her and her partner the belts tonight. Why? Because I know who I am even if others
THINK
that they do. WHich means that I got no doubts about myself and what I'm capable of doing.
As far as her partner goes, well, from what I understand she hasn't been able to get the whole
"Feeling"
bit down when it comes to being....you know....a person. Some people think that is what makes her dangerous, but it just makes her the perfect pairing with Luiz. Neither really know anything about themselves after all. Which, as you no doubt already guessed, means that she suffers from the same....exact...weakness.
Actually.....it seems like the only people that
ACTUALLY
know who they really are is John and me.
Isn't that a freaky thought!
Reardless, I just want everybody watching to take notes. Cause tonight I'm goin' to walk out with W-C-F Tag Team Championships while the other four are left writhing in pain after having experianced.......THE....
DRAVEN
.........Efffffffect"
With the devilish grin still platered to my face, I wink before deftly opening the loock room door behind me and exit the shot by rentering the locke room.