Post by Joey Flash on Feb 15, 2016 10:29:55 GMT -5
We open live to shitty $50 pyro as Hacksaw Jim Thuggin strides down the entrance ramp in McMahon esque fashion before telepathically speaking to the meager crowd and the idiots who decided to buy this shitshow of a PPV.
Hacksaw Jim Thuggin: Welcome ladies and gentlemen to the first ever #BeachMania. All the proceeds from this event will be going toward the 'Throw one bawse party' fund that us at #BeachKrew will use next weekend. Thank you for your support. We begin tonight with a special event...so with no further ado!
*CUT TO THE COMMENTARY TEAM*
MORRIGANA VS GEORGE!

Zach Davis: Alright! We have a special match coming up next!
Freddy Whoa: We have a special agreement with UFC with this next match.
Gravedigger: In fact, ladies and gentlemen we have guests here!! Mr. Joe Rogan and Mike Goldberg!
Joe Rogan: Thank You Gravedigger!! Thank you Zach Davis!! And thank you Freddy Whoa!!
Mike Goldberg: WCF is the top wrestling organization, in the world... RIGHT NOW!!!
Zach Davis: But, we have a special match for you all tonight. UFC RULES MATCH GEORGE VERSES MORRIGANA!!
Gravedigger: But we understand there was a backstage agreement that this match will have Valentines style rules.
Freddy Whoa: Meaning?
Zach Davis: Meaning during their UFC Rules Match, they must be complementary to each other.
Joe Rogan: This will be very entertaining, to say the least.
Mike Goldberg: Bruce Buffer is inside the ring for pre match introductions...
The Monday Night Football Theme hits the PA as George comes running out from the back...
Bruce Buffer: From Detroit, Michigan weighing in at 307 pounds this... Is... GEEEEEEOOOOORRRRRGGGGGGEEEEE!!!!!
He has a football in his arms. He finds the first NERD in the audience he can find and tackle him to the ground. Spiking the ball to the ball to the ground and doing a little touchdown dance. He slides into the ring and throws his hands in the air, still dancing.
Gravedigger: George looks prime for Morrigana!
Joe Rogan: This is her kind of match!
Mike Goldberg: Absolutely! Former UFC Pro with a record of 6-1; with 6 tapouts.
Houselights dim, as lasers flash,as warning sirens echoes out. "MX" by Deftones blare out. Morrigana runs out, but stops. On the entrance stage. With her hood up, Morrigana slightly bends her legs, standing at an angle, with her arms extended out and index fingers pointing outward. Morrigana flips hood does. Piercing blue eyes looking around the arena, licking her shiny pink glossy lips, grabbing squeezing her breasts.
Bruce Buffer: Coming down to the ring... From Cedar Rapids, Iowa... Weighing in at 147 pounds She us The Submission Seductress.... MOOOOORRRRIIIIIIGAAAANAAAAAAA!!!!
Morrigana walks up to the ring, hops up to the ring apron. With her back to the rope ropes, Morrigana caresses her breasts. The seductress grabs the top rope, dropping down into the splits and slides under the bottom rope. Morrigana then walks to the center of the ring, song fades out.
(DING-DING)
Joe Rogan: And this UFC Rules Styles Match is underway...
Zach Davis: Morrigana and George circle the ring shaking hands.
Morrigana: You are the best NERD smasher out there!!
Morrigana grabs George in a side headlock, before taking him down with headlock takedown.
Morrigana: George, you have the most prettiest hair. The way your dandruff sparkles under the lights just amazes me.
George: The way you can say all those big words amazes me. I'm proud of you!! Good for you!!
George stands up pops Morrigana in the back, with a stiff shot, before executing a belly to back suplex.
Morrigana: Wow! That's the most beautiful suplex I have ever been executed in before.
George: If you loved that, then you will absolutely will fall in love with this...
George grabs Morrigana and Clotheslines from Hell her... Morrigana flips rotating around, but landing on her feet. The crowd roars with cheers.
Morrigana: GOOD JOB GEORGE!! GOOD TRY!! GOOD MOTIVATION!! BUT... MY TURN!!
WHOOSH-WHAM!!
Joe Rogan: OHHHHHH CRADLE PILEDRIVER...HE MIGHT BE OUT MIKE!!!
Mike Goldberg: and it is AAAAAAAAAAAAAAAAAAAAAAALLLLLLLLLL OVER!
Morrigana: George, I hope you enjoyed that. I did that just for you. Special for you.
*CUT*

Teddy Bears Picnic Match
KL Henson vs Katherine Phoenix
This is a great story about a couple of bears on Valentines Day. Everyone was feeling very festive this holiday, not because they got to spend the day opening cards and boxes of chocolates with their loved ones, no of course not. They were all happiful because Deadpool was out in the cinemas and despite DC clearly being superior to Marvel in every way, everyone was still full of Valentines Day spirit... or whatever.
But out of everyone not a single person, or bear, was happier than Katherine Phoenix and Koala Lion right now. Why? Because they were about to spend the evening together sharing a picnic in the middle of the woods.
The woods at this time of year were pretty cold and kinda spooky, however Katherine Phoenix had been busy trying to make it look as nice as possible out here. The trees were nicely trimmed and covered in pink streamers and banners celebrating the special day. And every bear was here to cheer the couple on, from those happy little folks who just loved everything about the seaside, to legends and hall of famers who hadnt been seen in years yet here they were fighting amongst themselves trying to determine who was the best and greatest of them all.
In the middle of all of this was a pretty little perfectly laid out blanket and next to that a picnic basked full of every kind of sandwich and cake you could possibly ever think of... and yes there were even some hotdogs in there, which Logan just loved and he pelvic thrusted against a tree at the mere thought of Katherine enjoying a good hotdog.
The couple had decided to make things a little bit interesting here, because who liked just an ordinary picnic in the woods?! That shit would be so boring! So Katherine Phoenix, who was wearing a very cute pink dress with matching shoes sat opposite Koala Lion, who was wearing a pin stripe business suit on this occasion... who wears a suit to a picnic?!
Anyway the couple had decided to do a "he or she who eats the most, wins" match, fun right? And so they sat down opposite each other on the blanket with the rest of the bears watching around them. A little bear, who was wearing a referee top stacked a bunch of sandwiches and cakes and even some hotdogs in front of each of them and quickly explained the rules of the match to them. They both nodded their heads and this thing was under way.
Katherine immediately grabbed the hotdog and deepthroated it, Logan popped one off against a nearby tree. She then shoved a few more of the sandwiches into her mouth and looked up at Koala Lion, who was busy yelling at his food? This made no sense but Katherine continued struggling to chew her mouthful of food as the nearby bears cheered her on.
Katherine finally managed to swallow her mouthful and picked up a couple of the cakes now starting on those. She took a couple of bites out of them quite easily and looked over at Koala Lion who still hadn't even started.
A smile spread across Katherines face as she looked over at Koala Lion, he just sat there opposite her yelling at his food for some reason, perhaps he didn't understand the rules of this "match".
And then just like that something happened, something completely and utterly unexpected, almost magical happened... Koala Lions food began to shrink! Katherine just watched on in amazement as she watched it all just become so small it almost disappeared entirely! Koala Lion continued to yell at it until he stopped and looked up at Katherine with a wicked grin on his face, he had successfully belittled his food until it had become so small he could win this with only one bite.
Katherine panicked and starting eating as quickly as she possibly could, choking on some of her food as Koala Lion just grabbed all of his with one hand and placed it neatly into his mouth, swallowing it all whole.
Katherine couldn't believe this, had she really just lost?! How did he manage to do that?! She looked at the referee bear to try and complain claiming that he had cheated but he didn't care. The referee bear rang the pretend bell and declared Koala Lion the winner...
Katherine stomped her feet and threw a fit as Koala Lion stood up from the blanket with his arms in the air all victorious. The bears in the crowd booed loudly as they refused to accept Koala Lion as the winner here when suddenly a little red furred bear jumped forward from the crowd with her wand outstretched. It was Sarah Teddy!!! She was all unhappiful that Koala Lion had won and she refused to accept it too! She began to cast a dark spell aimed at Koala Lion and a large boulder appeared above his head. Katherine looked on in horror as just like that Sarah Teddy dropped the boulder out of the air and it hit down hard right on top of Koala Lions adorable little fuzzy head. Fur flew everywhere as Koala Lions skull exploded and sent stuffing spilling out of his lifeless body. Koala Lions corpse fell down onto the ground as Katherine gasped and began to cry over Koala Lions fallen frame.
Katherine cried long and hard into Koala Lions chest as Sarah Teddy just stood there laughing all evilly and stuff. Katherine finally turned her head around and looked directly at Sarah Teddy plotting her revenge...
But that'd be a whole nother story for a whole different time.
The End.
*CUT*
CATFISH
Chance Von Crank arrives backstage a little early. Crank looks eager and anxious. He leans up against a wall after doing a brief walkthrough searching for Pixie Paradoxxx. cVc digs Pixie's phone out of his pocket then clicks on the small gmail icon. Crank has began using her phone to ensure he always has it on him. cVc searches through his emails quickly to find one in particular..
1/27/2016
GMAIL
To: ShockNRolla@gmail.com
From: trailerparkbabe98@gmail.com
Hey Chance… This is Cheyenne, and I got your email from a celebrity website. I know I am young at just eighteen but I have watched you on tv since I was a little girl. Just typing this to you causes my knees to grow weak and soaks my panties. Whew.
1/27/2016
GMAIL
To: trailerparkbabe98@gmail.com
From: ShockNRolla@gmail.com
Send me a naked pic.I Am Huge. I hope a little petite thing like you can handle the Pussy Smasher tucked in the Shock N' Rollas pants. Send me a naked picture?
2/1/2016
GMAIL
To: ShockNRolla@gmail.com
From: trailerparkbabe98@gmail.com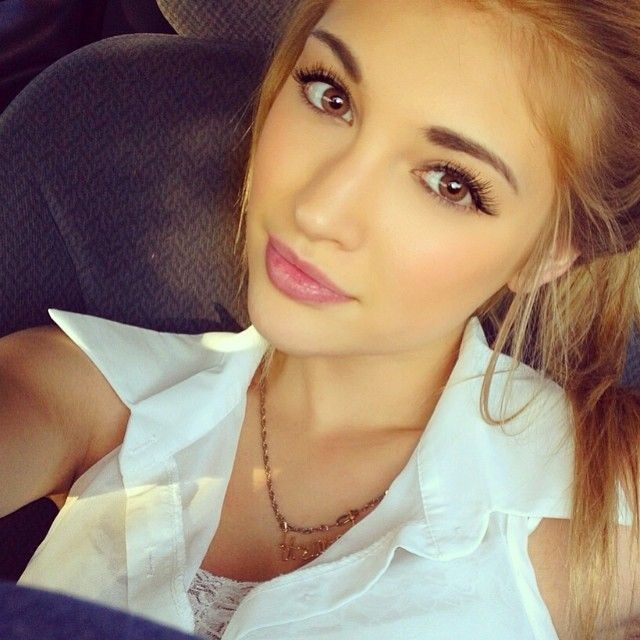 I'm a classy broad! I don't just send my titties and hoohah out for the whole world to see, Mr. cVc! I have to know you are the one before I give you my virginity. I chose you to make me a woman. I want that trailer park wiener all up in my good shit.
2/3/2016
GMAIL
To: trailerparkbabe98@gmail.com
From: ShockNRolla@gmail.com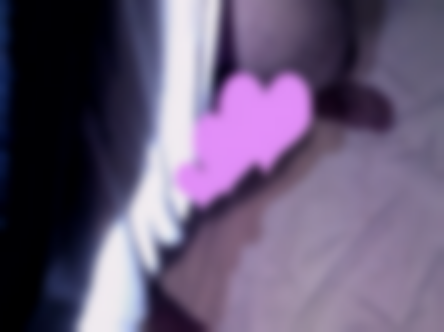 This is my baby maker that I beat eggs into all the Whores puddin' with. I call it, "Rod Of God" because you will be speaking in tongues after the first pump. When can we meet? I don't wear rubbers either, it doesn't feel as good. You can trust me, cVc.
2/4/2016
GMAIL
To: ShockNRolla@gmail.com
From: trailerparkbabe98@gmail.com
That's nice. I love how it curves to the left and is small. I was afraid it would be really big but I see that's not the case. I can fit that whole thing in my mouth. I need access to the boiler room at the #BeachMania show on Valentine's Day… Do you think you could do that? I want to become a woman in a boiler room that I set up all pretty beforehand… Think you could make that possible, sugar?
2/7/2016
GMAIL
To: trailerparkbabe98@gmail.com
From: ShockNRolla@gmail.com
Yeah. I will send you the backstage passes and talk to the staff. Where I am a huge star they will do whatever I ask. I am going to send this all out in the mail to you tomorrow morning. Don't mess the boiler room up too bad, tho… The Trailer Park Prodigy doesn't wanna pay for that.
2/11/2016
GMAIL
To: ShockNRolla@gmail.com
From: trailerparkbabe98@gmail.com
You will never forget this night. I will make it so special for you. I will leave instructions on a table inside the boiler room. I'm gonna show you where the wild goose goes. Mwah, see ya there Sugar.
Chance reads the last email then chuckles to himself a bit. He lifts up off the wall and heads towards the boiler room. With every step he takes he becomes even more aroused. It's been over a month since he's had sex with Pixie. This eighteen year old looks like a prime piece of ass to cVc. There has been hookers but not smoking hot like Cheyenne.
Hookers don't really count for cVc because they aren't real "people" in his eyes. They are simply objects he uses when in need then disregards entirely, like a dirty nut rag. Crank turns the corner of a long corridor then heads straight for a door, marked Boiler Room.
Crank takes a deep breath as he approaches the door. He looks down at his package to make sure erectile dysfunction hasn't overtaken him once again. Still stiff as a board so he twists the doorknob. He then pushes it open…
Inside the boiler room cVc finds rose petals all over the floor. Crank slowly closes the door behind him after he enters. A large table sits next to the big boiler. It is concreted into the floor and is covered in roses. A huge life sized teddy bear sits in one of the three seats. A note in the center of the table catches his eye. "Chance" is written across the front and he snatches it up. Crank opens the small note then reads it…
"I hope you are ready. I been so hot for you for so long. Do you see the cuffs? One is latched on the table top while the other end hangs off the table?"
Chance quickly looks up from his note and at the table. The steel table top design has small holes throughout. On one edge of the table, one handcuff is stuck through a single metal hole then looped back to lock the cuff. The other end is dangling off the side of the table unlocked. He begins to read the rest of the note.
"Hook yourself to that table and get ready for me to ride you till you get your rocks off!
-xoxo"
Chance is now thinking with his dick and not with his head. He quickly sits down then nabs up the dangling end of the handcuffs. cVc snaps it around his right wrist without even thinking. He realizes soon as he hears it click locked that he may have just made a bad decision. He hears footsteps but can't see where they're coming from.
Chance Von Crank: Hello? Cheyenne? You there babygirl?
No answer. Chance is starting to squirm around, fear setting in. Suddenly, a voice.
Female Voice: Chance?
Chance Von Crank: Cheyenne? Is that you?
Female Voice: Are you ready for me, baby?
Chance Von Crank: Ready for you? Darlin, I think what you need to be asking is are you ready for-
SMACK!!!!
Out of NOWHERE, Chance's face is scrambled by a steel chair! In his excitement, Chance did not hear someone approach him from behind. The camera pulls back to reveal the assailant…
Chance Von Crank: WHITE! YOU DYKE WHORE!
The crowd starts going WILD as The Queen of Diamonds herself Tiffany White smiles, having Chance right where she wants him.
Tiffany White: Hello darkness, my old friend…
WHAM!!! ANOTHER CHAIR SHOT!
Tiffany White: ...I've come to talk to you again.
Chance Von Crank: Fuck you, you BITCH!
Blood is beginning to drip out of Chances mouth as he speaks. Tiffany laughs at him.
Tiffany White: Isn't it amazing, Chance? Now thee enTIIIIIIIIIIIIRE WCF Galaxy knows you're packing a small package, and I ain't talking bout the pin, fuckboi!
Chance Von Crank: That was Anthony Weiner's cock, you stupid whore... I'm worth way too much money to be puttin' my weiner in an email... I was just gonna give "Cheyenne" a sticky pearl necklace. Psh..
From the entrance, a mostly recovered Pixie Paradoxxx enters the boiler room, nervous.
Chance Von Crank: Pixie, darlin'...what are you doing cavorting around with this skank?
Before Pixie can answer...BAM!!! Another chair shot right to the face by Tiffany.
Tiffany White: SHUT UP! Enough of that DARLING CRAP! If Pixie was really your "darling" you wouldn't have fucked her up so bad at Fifteen. ABUSE…
CHAIR SHOT!
Tiffany White: ...IS NOT…
ANOTHER CHAIR SHOT!
Tiffany White:...LOVE!!!
SHE GOES FOR ANOTHER CHAIR SHOT...but stops and catches herself before she does
Tiffany White: You know what, Chance? Why am I the one fucking your shit up right now? I think it's time we let a certain someone get her licks in…
Tiffany approaches Pixie, looking apprehensive about the whole thing, as she's handed the dented chair by Tiffany.
Pixie Paradoxxx: Are...are you sure? I've never hurt anyone before, Tiff.
Tiffany White: Sure you can. I know you can do it, girl. Now go for it.
Pixie takes the chair, her hands shaking. She slowly walks towards a disgusted Chance.
Chance Von Crank: Go ahead...you don't have the guts...cunt!
Pixie pauses, breathing heavily, until finally…
WHAAAAAAAM!!!
HUGE CHAIR SHOT TO THE FACE! Tiffany smiles proudly for Pixie.
Tiffany White: How does it feel girl?
Pixie Paradoxxx: It feels...good.
Tiffany White: Just "good?"
Pixie Paradoxxx: No...not just good…
SMACKKKKK!!!
Pixie Paradoxxx: It feels GREAT!
WHAM!
SMACK!
WHAM!
SMACK!
Pixie begins UNLOADING chair shot after chair shot on Chance, all over his body! Arms, legs, face, chest, EVERYTHING. As Chance's screams are muffled by the steel making contact with his face, Tiffany beams like a proud mother in the background.
Tiffany White: That's it, girl! THAT'S HOW YOU DO IT IN WCF!
Pixie Paradoxxx: And THIS…
She brings the chair up before DRIVING IT RIGHT INTO THE CROTCH OF CHANCE VON CRANK.
Pixie Paradoxxx: ...is for two weeks ago, you redneck PIG!
Crank is now bleeding from his forehead. The last barrage of chair shots busted both of his lips open also. Pixie is breathing heavily after the vicious chair attack. A cameraman continues to send a feed to the big screen for all the fans to see. They cheer wildly as the two women begin to exit the boiler room. Many bruises have already appeared up and down of his both arms, and all over Chance's broad back. cVc is now beaten and battered. The crowd outside loves every minute of it.
Crowd: "WHITE!" "WHITE!"
He reaches out towards White with his free hand. cVc gives her his signature sly grin then points at Tiffany with an extended index finger.
Chance Von Crank: I...I'm gonna...I'm gonna pay a Doctor to kill that baby! Then I'm going to kill you with my bare hands. Watch and see, bitch!
White turns back towards Chance, holding what's left of the mangled chair. Chance spits blood at her! The wad of blood and spit smacks against her left breast. Tiffany reacts by smacking cVc across his right jaw with the broken chair, immediately sending him towards the floor. The force of his dead weight falling then the sudden backward jerk from his still chained right arm causes his right shoulder to pop out of place! cVc is now knocked out cold. Blood continues to flow from his busted forehead and lip.
Tiffany White: Do it, bitch. See what happens.
White smiles as she hears the crowd losing it in the arena. She tosses the chair to the side then turns back towards the door. Pixie searches through Crank's pockets quickly. She retrieves her phone with a huge sigh of relief. Pixie then rushes out the door in front of White. Tiffany slams the door of the boiler room behind her and Pix.
Crowd: "WHITE!" "WHITE!"
*CUT*

Zombie Invasion Clusterfuck Match
Stuart Slane vs Gemini Battle vs Teo Del Sol vs Dustin Beaver vs CJ Phoenix vs Clusterfunk

Zach Davis: It is now time for the Zombie Invasion Clusterfuck Match.
Gravedigger: Clusterfuck is right! It's going to be told entirely from our perspective. Who's the hack fraud road agent that put this bit together?
Zach Davis: I should point out that we're in fact not on the road, but deep within the bowels of Wrestling Championship Federation's Global Headquarters. This was meant to be an empty arena match, but no one wanted to pay for a venue and then not sell tickets. Plus, there was the fear of one of the zombies getting loose and endangering the public.
Gravedigger: Damn sissy marks.
Zach Davis: To be fair, you and I are taking precautions as well, as we will be calling the match from inside a shark proof cage.
Gavedigger: This cage isn't here to protect me from the zombies; it's to protect the zombies from me! I'm Gravedigger! When I plant a body it better stay planted!
Zach Davis: All six of our competitors are in the ring: including the enigmatic Gemini Battle, who brought his sword Betty to the contest.
Gravedigger: My #BeachKrew buddy Dustin Beaver is also present, wielding a sweet AR-15, that's a semi-automatic rifle for you limp wristed liberals out there.
Zach Davis: Master of the Multi-Man Match Clusterfunk is also present, along with the CJ Phoenix. Neither of them appear to be packing.
Gravedigger: Then there's former Scoutmaster Stuart Slane, who has brought everything but the kitchen sink with him to the ring.
Zach Davis: And lastly Mister Sunshine himself, the People's Champion Teo Del Sol.
Gravedigger: Well, we must be underway: "Thriller" just cued up.
Zach Davis: Right you are, GD. Here come the zombies shuffling out from gorilla.
Gravedigger: Good; they're old school . Can't stand those running ones.
Zach Davis: I agree. Any zombie that can move quicker than Odin Balfore needs its taxonomy reclassified.
Gravedigger: I'm going to tell the big man what you- AND WE'VE GOT OUR FIRST KILL!!
Zach Davis: Dustin Beaver just blew the head off of a zombie while it is still coming down the ramp. And there's another! And another!
Gravedigger: Dustin Beaver making like Chris Kyle in this biyotch!
Zach Davis: At this rate the former TV Champion will have wiped out the competition before any reach the ring, assuming he has enough bullets. #BeachKrew corralled a lot of zombies for this match.
Gravedigger: Where did the gang find all these brain dead corpses, Zach?
Zach Davis: Rumor has it they shanghaied the audience from the last TNA Impact tapings.
Gravedigger: Ooo, salty!
Zach Davis: Something's up. Devious mastermind CJ Phoenix is talking to Clusterfunk. Looks like he's gotten in his ear- wow! Clusterfunk just clotheslined Dustin Beaver from behind!
Gravedigger: Smart strategy by Phoenix. The way the match was going he and the others wouldn't have had a chance of killing any zombies, at least not without running the risk of getting hit by friendly fire.
Zach Davis: Even smarter to use a stooge to do his dirty work, especially since Dustin Beaver has recovered and it spoiling for a fight.
Gravedigger: He's laying into Clusterfunk with some brutal forearm shivers, backing him towards the ropes!
Zach Davis: And here comes the zombies! They're climbing the steps, crawling over the apron, trying to get at the wrestlers.
Gravedigger: And the WCF superstars are more than happy to oblige them. Gemini Battle is carving up the encroaching undead with Betty! Stuart Slane has taken out a ballpeen hammer and is crushing their skulls into brain jam!
Zach Davis: Teo Del Sol is fighting the zombies without weapons, just using his uncanny speed and agility to take his opponents to the mat. Pele' kicks, Enziguris, planchas; he's stacking them up like cordwood!
Gravedigger: But they aren't staying down, Zach. There's only one way to kill a zombie: and that's through the head. All Teo is doing is getting them off their feet, and putting himself at risk for infection.
Zach Davis: CJ Phoenix is taking advantage of Del Sol's spot monkeyshines. He's bashing in the downed zombies' noggins with a steel chair!
Gravedigger: Shit! Dustin Beaver just tossed Clusterfunk out of the ring and into a scrum of waiting zombies! They're tearing that jobber to pieces. His intestines are being pulled out of him and eaten like flesh toned Fruit Tape! This is awesome!!!
Zach Davis: I think I'm going to be sick.
Gravedigger: Don't you dare boot while we're stuck in this cage together, Zach.
Zach Davis: Okay, okay, just give me a moment.
Gravedigger: Fine. I'll do your job and mine then while you suppress your gag reflex. Back to the action! Gemini Battle has unleashed his inner Michonne on the remaining zombies! With some savvy swordsmanship he's got his opponents' arms, legs, and heads flying everywhere. Slane, meanwhile, is working much more slowly and methodically; taking his time, measuring his (dead) man, and trepanning them with brutal precision strikes to the old braincase.
Zach Davis: Ok, I'm back. Who's winning?
Gravedigger: How the hell should I know? I'm not keeping score. One of those nerds in the production room will tell us who ends the match with the highest body count.
Zach Davis: Wow. That's a lot of dead, er, more dead zombies. They don't seem to be very tough.
Gravedigger: Not every wrestling zombie can no sell like Mark Callaway, Zach.
Zach Davis: I see Dustin Beaver has caught up with CJ Phoenix and is confronting him about his earlier shenanigans. Looks like these two might come to blows as well.
Gravedigger: Wait, what's Teo Del Sol doing?
Zach Davis: He picked up the chainsaw Stuart Slane dropped and has fired it up. Just in time, too, because his side of the ring is about to be overrun. He looks around…. he- jumps at CJ Phoenix. He's got him in a headscissors! HE'S SPINNING LIKE A TOP AND USING THE CHAINSAW TO CUT OFF THE HEADS OF THE ZOMBIES!!!!!!
Gravedigger: Somebody better gif that!
Zach Davis: That sound you heard was Dustin Beaver Bass Dropping the last zombie's head onto the ring bell! This match is over!
Gravedigger: What a mess. Go get a mop and bucket, Zach.
Zach Davis: The Umbrella Corporation is handling the clean-up, 'Digger. My job is to announce the name of the wrestler who had the highest number of eliminations in this Romero Rumble.
Gravedigger: Well, who the hell is it then?
Zach Davis: May I have your attention please? The producers have tabulated the results. The winner of the Zombie Invasion Clusterfuck Match is...DUSTIN BEAVER!
Skrillex and Diplo - "Where Are Ü Now" plays us out as Dustin Beaver celebrates doing the dance with the limp now dead-undead corpse he finally felled while men in Hazmat suits enter the ring to check everyone for zombie bites.
*CUT*
Trap House Match
Steve Orbit vs Sarah Twilight
Zach Davis: Alright folks well after a very ... strange night we continue on with ... a Trap House Match. I'm not even sure what that is, but Steve Orbit, Sarah Twilight and the rest of us are about to find out.
Freddy Whoa: With what we've already seen here ... we gotta just expect everything and anything.
Gravedigger: I've given up on trying to guess. Let's just take it down to the ring and find out.
Kyle Steel stands in the ring as the crowd looks on, wondering what to expect.
Kyle Steel: Ladies and gentlemen, at this time let me direct your attention to our video monitor as we get set for the TRAP HOUSE MATCH!!!
Everyone looks to the monitor as we see Steve Orbit and Sarah Twilight standing just outside of a large warehouse down the road from the arena. Both of them look rather perplexed. Referee Stanley Moser is coordinating with them to lead them inside.
Sarah Twilight: What the hell are we doing here?
Steve Orbit: I didn't sign up for this. Why ain't we at the arena?
Stanley Moser shrugs, unable to answer their questions as he just instructs them to head into the warehouse. After some brief hesitation from the two, who are obviously confused, they enter.
As soon as they walk inside a large steel door comes down behind them, locking them inside of the warehouse. Both stars look around, but everything is dark and they are unable to see anything. That is until some large spotlights start hovering over them and some weird music begins to play. Just in front of them, everything comes to life as a giant talking stone head begins narrating to them what they are about to experience.
Olmec: Welcome everyone to Legends of the WCF Hidden Temple! Allow me to introduce your guide for this evening ... Kirk Fogg!!
Gravedigger: I ... don't believe I'm seeing this.
Freddy Whoa: What in the blue hell is legends of the whatever ...
Zach Davis: I believe it was a 1990's game show, Freddy.
Sarah and Steve both look at each other, and then back to Olmec, the talking stone head and they sigh. Kirk Fogg steps out into the room wth a mic in hand as the lights finally come on. There is some fake audience applause that Sarah and Steve can both hear, so we know it is fake because neither of them are in the arena ... ya know, where the crowd is.
Kirk Fogg: Good evening! We're going to have WCF's first and probably only Trap house match. And we're going to do it temple style!
More fake cheers that Steve and Sarah can hear.
Kirk Fogg: We have with us tonight, former WCF World Champion and susperstar Steve Orbit!
More fake cheers.
Kirk Fogg: And going up against him, we have another former WCF World Champion and superstar Sarah Twilight!
Even more fake cheers ... they obviously didn't invest in a fake booing machine.
Kirk Fogg: So let's get started! Olmec, tell them about our WCF Legend for tonight!
Olmec the talking stone head comes to life once again.
Olmec: Certainly! The WCF is full of a rich and long developed history. As former world champions you both know the lineage and prestige behind every man ... and woman who has held WCF's highest honor. Well, deep within my temple lies the very first WCF World Championship which was held by Mace. Long forgotten are the records of such a time which does not institute the date in which he became the first man to capture WCF's golden chalice. Through a combination of teamwork and competition, you will navigate the deadly trappings of the temple, reach the world championship and retrieve it! The first of you to do so will be the victor! But BEWARE my temple is guarded heavily and it will require skill and quick thinking to pass each test and challenge. Of course, each of these challenges will carry a WCF twist just for you!
Gravedigger: This is going to be great!
Zach Davis: I can't see Steve Orbit and Sarah Twilight working as a team.
Freddy Whoa: I can't see them playing this game but I guess they ain't got no choice.
Sarah and Steve both shaking their heads at how ... ridiculous this was.
Sarah Twilight: You've gotta be fucking kidding me.
Steve Orbit: This is some bullshit.
Kirk Fogg seems oblivious to either star's very obvious disdain for competing in this manner as opposed to ... and actual wrestling match.
Kirk Fogg: Are you guys ready? Oh! Before we get started, I have to correct Olmec ... which doesn't happen often but for liability purposes I have to let you know that it's a plastic REPLICA of the original WCF World Championship ... not the actual championship.
Olmec: INCORRECT! It is indeed plastic, but it is also indeed the first WCF World Championship ... Seth Lerch was trying to save money.
Queue fake laughter from the non-existent warehouse crowd.
Kirk Fogg: Ok then, well let's begin! Now remember, the first part of the challenge will require teamwork. You will both need one another to advance to the second stage of the temple. From there it's just you and ... whatever WCF suprise challenges we throw at you.
A loud horn sounds and a gate opens beside Olmec, allowing Steve and Sarah access to the temple. Reluctantly, both stars enter the temple to play the stupid game. Upon entering the first thing they see is criss crossing ropes blocking their path. There is a switch button on the other side of the ropes that undoubtedly removes them. The ropes are so tightly arranged that it would be impossible for Steve Orbit to get through them, even using the small amount of give to the ropes. However, the much smaller framed Sarah CAN manuever her way through the ropes. Steve sighs, having to trust that Sarah will let him through once she was through.
Steve Orbit: No playing here. I want out of this goofy maze. You leave me stuck, I ...
Sarah Twilight: Relax. I'll get you through.
Steve has no choice but to wait and see what Sarah was going to do upon reaching the other side of the ropes. Orbit folds his arms and watches on as Sarah quickly manuevers herself through the ropes and makes it to the other side. She looks back at Steve who starts shaking his head, already figuring she's going to leave him stuck but instead, she hits the button and the ropes go limp and drop down, allowing Steve to cross.
Zach Davis: That was unexpected.
Gravedigger: Don't let her fool you. She knows she'll need Orbit at some point.
Freddy Whoa: Yeah they DID say the both of them were gonna need each other to get through this.
Once both of them are on the other side of the ropes, a doorway opens leading them down a dark passageway. The two of them advance slowly as they can hear several crashing sounds ahead. Once they are about a third of the way through the passage the door behind them closes and torches light up, showing them what lies ahead. In front of them a five giant stone pillars carved into the likenesses of COREY BLACK and DOC HENRY. Each Pillar moves back and forth, CRASHING into the ground as it depicts Black giving Henry the Burning Hammer. There is a very deliberate and noticeable pattern to the way the pillars crash down.
Zach Davis: The Burning hammer ... five of them!
Freddy Whoa: Whoa ... just WHOA!
Gravedigger: Even in the WCF Hidden Temple Doc Henry is getting schooled by Corey Black! I love it!
Orbit and Twilight watch the pattern closely and walk one at a time to get past each Burning Hammer. Though after they pass the first three, the game changes and the final two Coreys begin Burning Hammering Doc at a much faster rate. Steve and Sarah dive through them one at a time and finally reach the end of the passage to meet a very tall wall in front of them. The door from the passage closes behind them leaving only about a foot of space between them and the wall. The wall behind them is slick, as if oiled which provides no option to use the two walls as a climbing tool.
Sarah Twilight: Now what?
Steve looks at the height of the wall confidently.
Steve Orbit: I got this.
Sarah Twilight: Orbit I swear if you leave me stuck ...
Steve Orbit: I said I got this, don't worry.
Sarah being much shorter than Orbit would not be able to jump high enough to get to the top of the wall. Orbit however was tall enough and had enough of a standing jump to grab onto the top ledge of the wall and pull himself up. Sarah remains stuck between the two walls, tapping her foot as she waits.
Gravedigger: Orbit's gonna leave her! Ahahahahaha!
Zach Davis: It certainly appears that way.
After a few moments the wall lowers down by a great deal, allowing Sarah to pull herself up. It is then revealed that there were several stones that Orbit had to overturn to find the switch to drop the wall, which accounted for the delay. The two now make their way across what looks like a large checkerboard, except that it had three different kinds of squares as oppossed to two. Orbit takes a step onto one of the squares and he jumps back as it crumbles beneath his feet leading into an abyss as far as the eye can see. He and Sarah access the situation.
Freddy Whoa: Whoa, that was close.
Looking at the squares, they are just subtle patterns. Some squares are just a pattern of T's, some are a pattern of O's and the remaining are patterned with X's ... Orbit had stepped onto an X patterned square.
Steve and Sarah talk about it for a moment and carefully begin. Their thought process correct that the squares with a T pattern were from Twilight to use, and the O patterned squares for Orbit. They avoid the X squares and make it across.
Zach Davis: This is ... the craziest thing I have ever seen.
Once they are across every square crumbles and falls leaving behind a giant chasm of nothingness. Orbit and Sarah again look at one another and shake their heads. The ledge that they now stand on isn't very wide and there are two doors in front of them, as well as two large push buttons on opposite ends. Orbit pushes the button to the door closest to him and ... nothing happens. Sarah tries the same for the door closest to her and again ... nothing happens.
Steve Orbit: What the fuck, man?
Sarah Twilight: Why the fuck did I agree to this shit?
Both competitors comtinue to press the buttons with no result until finally they manage to hit the buttons at the same time and both doors open. Having no choice, the two enter the doors nearest them. As expected the doors close behind them and Olmec's loud boisterous voice can be heard.
Olmec: From here on out, you are both on your own and in direct competition with one another to reach the Original WCF World Championship and retrieve it!
Orbit navigates the passage he was on and runs down the corridor, wondering how far Sarah was on her maze quest. He gets to the end of the passage and there waiting for him are three doors and no indication of which one he should take. Though out of the corner of his eye he spots something move. He turns and there acting as keeper of the doors is ROY SPEEDE.
Gravedigger: WHAT?!
Zach Davis: Everyone's coming out of the woodwork!
Steve Orbit: Roy! What the hell are you doing here?
Roy responds in a very robotic, scripted tone.
Roy Speede: I am keeper of the doors. Choose correctly and proceed. Choose incorrectly and perish!
Orbit folds his arms and doesn't look to be in the mood for Roy's riddles.
Steve Orbit: Roy, just tell me which door is the door I need. Come on I ain't got time for this shit!
Roy Speede: One door leads you further to victory, the other leads to peril, a final door yet grants hinderance to your rival and shortens your trip.
Steve Orbit: Wait, you mean one of these doors gonna slow Sarah down? Shit give me that door.
Roy Speede: You must choose!
Steve Orbit: UGH COME ON MAN ... Fine door three, whatever.
The third door opens and Roy waves his hand to motion Steve to enter. Steve looks like he wants answers but Roy offers none ... until Steve steps through the door.
Roy Speede: Peril it is!
Steve Orbit: WHAT?!
Roy Speede: I'm just kidding, man. Hinderances there shall be!
Orbit grins as he takes off down the door he'd chosen. In the other passage which Sarah was navigating, her hinderances are activated as suddenly a rush of powerful wind starts blowing at her. She holds onto the walls and slowly moves forward until .... cookies start pelting her from ... well wherever they were coming from. But they were being carried by the high winds and began hitting her at high speed.
Sarah Twilight: What the FUCK?!
Sarah drops down to the ground to get herself under the wind and cookies that whiz by above her and she slowly crawls to the end of the passage, though still getting pelted by some of the cookies anyway. When she finally reaches the end, the winds and cookies stop. She stands in a small room with a television monitor over a door that is closed in front of her. The monitor lights up and we see STUART SLANE ... not as he is now, but the old "Scoutmaster" Stuart Slane dressed from head to toe in his uniform. He greets Sarah with a nod and a salute.
Sarah Twilight: Slane?
Scoutmaster: That's Scoutmaster Slane to you young lady.
Sarah Twilight: Right ... what now?
Scoutmaster: A good scout must be prepared at all times. If you wish to continue you will have to pass my test. Should you succeed, you may pass and have the option of passing along a Demerit badge to Mister Orbit. Should you fail, the demerit badge will go to you!
Sarah rolls her eyes a bit but nods, knowing she had no choice but to play this game.
Scoutmaster: Good. Let us begin. During my reign as the WCF United States Champion, my Slaneiacs and I became part of a much needed movement within the filthy abhoration that was and is the WCF. What was that movement Miss Twilight?
Sarah smirks before answering.
Sarah Twilight: You were all a part of Right America. Now demerit Orbit!
The Scoutmaster laughs, quite heartily at that.
Scoutmaster: Did you really believe that a simple question was going to be your test, Miss Twilight?
Gravedigger: Man I love this guy.
Freddy Whoa: I wouldn't ever go on a camping trip with him.
From the side of the room, a stone drawer opens and a small platter emerges. On the platter are three very different types of wild berries. One black-ish in color, one red in color and one purple in color. Slane grins on the screen.
Scoutmaster: A good scout knows flora and fauna. It is key to survival in the wilderness. One of those berries is edible ... the other two, well they may not kill you but they surely will prevent you from winning.
Slane again chuckles.
Scoutmaster: Choose wisely, Miss Twilight.
Sarah huffs a bit at this and narows her eyes at Slane. She grabs the black wildberry and holds it in between her fingers.
Sarah Twilight: Well?
Scoutmaster: You have to eat it, Miss Twilight.
Sarah narrows her eyes again and looks at the berry for a bit, finally she eats the berry which she had in all honesty, chosen randomly and Slane claps his hands.
Scoutmaster: Well done! A demerit badge is in order ... for Mister Orbit!
The door opens for Sarah and she is allowed to pass. Meanwhile, Orbit was quite a bit ahead of her after having caused the earlier hinderence. He had navigated a few passages and now comes to a large room with one door on the other side. Orbit starts across the room when he now can hear the Scoutmaster's voice from seemingly out of nowhere.
Scoutmaster: You have earned a demerit badge!
Suddenly green slime ... like the kind we'd see on Nickelodeon begins pouring all over Orbit. In fact, the entire room begins to fill up VERY quickly with the slime. It's thick and murky and fills all the way up to Orbit's chest, making it very difficult for him to walk through the room. He wipes slime out of his eyes and scowls.
Steve Orbit: Oh that bitch.
Steve knew that this was a hinderance caused by Sarah and he was none too happy about it. Eventually after a LONG period of time he manages to wade through the thick slime and makes it to the door on the other side of the room which is unlocked ... oddly enough. As he reaches it, the slime drains out of the room and he enters the door, where he is powerblasted by water, cleaning off the slime. Orbit flails his arms around just based on the shock of getting hit with the water.
Steve Orbit: Son of a bitch! FUCK! COME ON!
The slowdown had allowed Sarah time to catch up on her end of the maze and she reaches another room at the same time that Orbit had reached his. Both stars stand in front of doors in their own corridors. Each door has a keyhole which obviously needed a key to open and a large sign sits over each door that reads CHAMBER OF THE WCF CHAMPIONSHIP. Sarah looks around in her room, there is no key. Orbit does the same in his own room, and again there is no key.
Gravedigger: Is it wrong that I am highly entertained by their misery?
Zach Davis: No, no I don't think it is.
Orbit is losing his patience for ths and is about to flip his shit when from almost out of nowhere he is greeted by SHANNAN LERCH!
Shannan Lerch: Hey sexy. I see you have a bit of a dilemma.
Steve Orbit: Oh for fuck sake I don't got time for this.
Shannan winks at him and dangles a key from her hands. Orbit's eyes widen as he sees the key and reaches out to snatch it, but she pulls it away and places it ... down her pants.
Shannan Lerch: You want it baby? Come and get it!
Steve Orbit: Bitch I ain't playing! Gimmie that key!
Shannan hops up onto Orbit and wraps around him like an octopus, trying to suck the life out of him with sex. Orbit is stumbling around, muffling screams and trying to get this crazy nympho off of him.
Freddy Whoa: Oh. My. God.
Gravedigger: AHAHAHAHAHAHAHAHAHAHAHA!
Meanwhile in Sarah's room, where she also had no key she is met out of nowhere by LILITH ... and yes I mean Lilith, which is basically Kat Phoenix at a much more emo time in her life, so Lilith is wearing all black and looks like Morticia Addams.
Lilith: SARAH TEDDY! You have returned my love!
Sarah narrows her eyes and looks up, calling out to whoever was operating this nuthouse of a maze.
Sarah Twilight: Really? Fucking REALLY?! You have GOT to be fucking kidding me right now!
Gravedigger: It just keeps getting better! AHAHAHAHAHAHAHAHAHAHAHA!
Zach Davis: This is turning out to be quite a show. Where's the popcorn?
Lilith: Oh come now Sarah Teddy. My sexy redhead needs a key ... and I have that key.
Sarah Twilight: Good, hand it over.
Lilith: Nah ah! You have to get it .... psssst it's in my panties.
She winks at Sarah and also jumps onto Sarah the way Shannan Lerch had to Orbit. The split screen cameras everyone in the arena are watching show Orbit on one side being molested by Shannan Lerch and Twilight on the other side being molested by Lilith. Both competitors swinging, punshing and kicking to get the nymphos off of them.
Gravedigger: This is GREAT! AHAHAHAHAHAHA!
Zach Davis: At least Shannan isn't sitting here with us.
Freddy Whoa: Or Lilith for that matter.
As the struggle continues. Sarah pushes Lilith off of her enough to try a strategy.
Sarah Twilight: Okay wait! Give me the key and we can get out of here and be together ... okay?
Lilith stops her groping attempts and looks at Sarah with wide eys and a huge smile like
!!!!!!!!!!!!!!!!!!
Lilith: You ... you mean it?
Sarah nods. Lilith lets go of her and pulls a necklace off her neck which has the key attached to it.
Lilith: It wasn't really in my panties, I just wanted you to stick your hand down there. She winks. Sarah snatches up the key and then well ... kicks her in the face.
Sarah Twilight: Thanks, bye!
Sarah uses the key to open the door to the chamber. Lilith is dazed on the ground and reaches out for Sarah looking like she was ready to cry.
Lilith: But ... but ..
Meanwhile, Orbit had developed his own plan as he begins unbuttoning Shannan's pants. This causes Shannan to become HIGHLY aroused, not even thinking about the key.
Shannan Lerch: Ooooh baby! Kinky, just how I like it!
Once the pants are undone, Orbit pulls them down far enough for the key to drop out. He then shoves Shannan off of him and uses his boot to push her further away as he grabs the key and also enters the chamber.
Gravedigger: UGH! UGH! Did we just see Shannan below the waist?
Zach Davis: I'm afraid we can't unsee that ...
Freddy Whoa: WHOA ... MY EYES!!!
From opposite ends of the room, Orbit and Sarah enter the chamber. This is a completely round room. The floor is moving and in the very center on a large stone altar sits the original WCF World Championship. As soon as Sarah and Steve get into the room, from the ceiling several LARGE medieval maces starts swinging downward in several varying motions. Yes, the pun was intended ... maces are guarding Mace's championship. Both stars begin carefully trying to navigate through the swinging maces as the floor beneath them moves back and forth. In addition to this, numerous doors open up and release EVERY member of the WCF Jobber roster ... EVER and they all start heading after Sarah and Steve while carrying little muchkin style pitch forks.
Zach Davis: What the hell?
Freddy Whoa: I don't even know anymore!
As the jobber army heads after the two stars the following ensues.
PIMP SLAP
TWILIGHT ZONE
CRANE KICK
ROYAL BUTTERLY
PIMP SLAP
TWILIGHT ZONE
PIMP SLAP
PIMP SLAP
TWILIGHT ZONE
DING!
TWILIGHT ZONE
PIMP SLAP
After a few moments, the entirety of the jobber roster both past and present is laid the FUCK out. Sarah and Steve get closer and closer to the championship. Each of them equal in distance away. As they approach, a large tube lowers from the ceiling above the championship. It is akin to one of those bank teller tubes you use at the bank to do a transaction from your car ... just bigger. Inside the tube is a container, large enough to hold the championship. On the container it says "PLACE TITLE HERE TO WIN"
Gravedigger: This is it! One of them has to make the grab!
Zach Davis: After going through ... endless trials it finally ends!
Orbit reaches out for the championship. Sarah reaches out for the championship. Both of them close enough to grab it.
But suddenly out of nowhere SHANNAN LERCH grabs hold of Steve's ankle, which causes him to turn around to get her off.
Shannan Lerch: You're all mine, lover boy!
This momentary distraction allows Sarah to grab the championshop and place it into the container, sending it upwards.
Zach Davis: Looks like Twilight wins ... I think.
Freddy Whoa: So is this finally over?
Orbit kicks Shannan HARD in the head for costing him at the last moment as Olmec's voice ring out throughout the tenple.
Olmec: Here is your winner ... ME! SET ... UH, I mean OLMEC!!!
Zach Davis: Wait what?
Gravedigger: I think Olmec just said he won.
Olmec: MUHAHAHAHAHAHAHAHAHAAHAHAHAHAHA!
Just then Shannan Lerch, the jobbers, Giant Corey Black statues delivering the burning hammer to Doc Henry, Scoutmaster and an army of evil Teddy Bears led by Lilith begin closing in on both Sarah and Steve.
Olmec: Foolish mortals! You should have known this whole time that this was ... a TRAP! MUHAHAHAHAHAHAAHAHAHAHAHA!
Zach Davis: Somebodies gotta get them outta there!
Gravedigger: Nah, they can handle it. Pffffft hahahahaha!
As Sarah and Steve are surrounded the cameras switch to show SETH LERCH sitting in a control booth, voicing Olmec. He is holding the original WCF World Championship. He looks at the camera and shrugs.
Seth Lerch: What? I've been waiting fifteen years for someone to get this back for me.
*CUT*

The Dating Game


*A taped segment starts up. Herb Alpert's "Spanish Flea" plays. A shot of a small studio audience applauding enthusiastically pans to an empty talk show style set: two chairs on one side of a partition, four on the other. There's a graphic bearing the title of the show.*
Announcer: Welcome to "The #BeachMania Dating Game"; where your favorite Wrestling Championship Federation superstars compete to meet and make that special love connection. Now here's your host: Bryan "Buzz" Worthy!!
*Buzz, dressed in a simple blue suit and red tie, bounds out onto the stage from the side with two chairs.*
Buzz: Hello, WCF Galaxy, and thank you for tuning in to this special Valentine's Day edition of #BeachMania. In honor of the holiday we thought it might be fun to have a segment that highlights the softer sides of some of the great and talented members of WCF. Given wrestlers' natural proclivity towards competition, it was decided to make a game of it. One contestant will choose from four potential suitors based on their answers to a set of questions designed to reveal their romantic natures. She will then pick the one who seems most compatible to her own interests. In order to prove the maxim that there's more to a relationship than just looks, and to make things truly interesting when they meet face to face, this screen will separate the bachelorette from the prospective partners, thus concealing their identities from her.
The winning couple will receive an all-expenses paid night on the town in beautiful Reading, Pennsylvania. Dinner at one of the city's exclusive three star restaurants. Front row seats to the premiere of the Reading Community Theater's production of "Oblivion! The Musical". And, to cap off the evening, a romantic five minute helicopter ride around the WCF Tower courtesy of that most munificent of matchmakers, Seth Lerch. Does everyone understand the rules of the show?
Audience: YES!
Buzz: Are you ready to meet tonight's contestant?
Audience: YES!!
Buzz: Then give a warm welcome to The Cerulean Sensation, The Timeless Beauty, That One of a Kind Don't Call Her a Clone Reb-u-Tante BONNIE BLUE!!
*The crowd cheers wildly as Bonnie Blue's entrance music ("Doctor Who Meets Metal" by Eric Calderone) plays, and she walks onto the set from the same side Buzz appeared. The two shake hands and then sit.*
Buzz: We appreciate you agreeing to take part in this, Bonnie.
Bonnie: It's my privilege, Mr. Worthy. I couldn't be more pleased to be here tonight.
Buzz: Alright. Let's get started. Bring out the suitors, please. People in the studio audience, remember these individuals are supposed to remain anonymous until Bonnie chooses the winner. Please don't say or do anything that might give away who they are.
*With that, the four suitors walk onto the set from the other side of the partition and sit. The group includes:
(Suitor #1): slicked back greasy grey hair, wild beard, and cheap suit. Also, holding a single flower that he probably picked outside of the building
(Suitor #2): in a suit and looking classy and slightly drunk
(Suitor #3): navy blue dress pants, white button up shirt and red suspenders
(Suitor #4): in a white tuxedo with trim that matches his mask. He also has his Title with him.*
Buzz: Bonnie, your first question to the panel, please.
Bonnie: Ok, here we go. "If I were a WCF Pay Per View Title, which one would I be?"
Suitor #1: Hmmm, an excellent question! I would be tempted to say Payback. You see, in my line of work, coin is not always easy to come by. So it is not unreasonable to expect my date to pick up the check once in a while. I'm good for it though!
Suitor #2: The United States Title. Because just like America, when I see you I think "Fuck yeah".
*The audience murmurs in confusion at the answer, since it makes no sense. But he's likely bombed out of his mind and a bit of an angry drunk, so no one calls him on it.*
Suitor #3: Explosion, if you choose me...you'll end in a million pieces...most likely.
Suitor #4: "I would call you Ultimate Showdown, because it's one of the most anticipated events of the year, and I can't wait to see who is behind that curtain! Although a lot of times other guys get involved and we end up with a big mess afterward, no one really satisfied... Why is everyone snickering?"
Bonnie: Next question. I'm lookin' for a tag team partner. Convince me to pick you.
Suitor #1: Well, I think I won a tag match one time, so there's that. Also, we can use your music. I got mine from public domain folder online.
Suitor #2: When you need someone to have your back, don't you want a guy that won't spend the whole night on his? Pick me because I'll make sure you never have to do it all.
Suitor #3: Well, I am experienced in many different forms of torture and I am familiar with many different vital points in the human body. This makes me an ideal tag partner in combat and I have also been informed some women are into that?
Suitor #4: "When selecting a tag team partner, the most important factor by far is picking a cool name. And I have to admit, there's a lot of cool names out there, especially since my name is-
*Worthy hurriedly interrupts.*
Buzz: Ahem! Remember, Suitor Number Four, you are to remain anonymous during the Q and A portion of the program.
Suitor #4: What? What do you mean I can't say my name... But the audience can see me."
*A producer goes over to Suitor Four and whispers in his ear.*
Suitor #4: Ah, yes, the partition. Heh. I apologize for that. Wasn't trying to queer the result of the contest or anything. I'm normally one to follow the rules. A straight arrow, that's me. Yes, indeed.
Bonnie: Question number three. What are the stipulations for your 'dream match' with me?
Suitor #1: Perhaps the ring is floating in the air, carried on the back of a cosmic turtle. The crowd is the clouds, and they are booing….always booing. They want us to juice, so we do. Some ginger, kale, a pear…the whole nine yards! It's a race to chug and then hug. After that I imagine we would wake up.
Hold on…that's what you meant by dream match right?
Suitor #2: Loser Has To Do Body Shots Off The Winner Match.
Suitor #3: Caged Death Match! One one can survive!
Suitor #4: Well, I have to admit that I would be uncomfortable wrestling a woman... Call me old fashioned, but I believe that true dream matches come from two strong guys locked in- why is everyone snickering again??
Bonnie: Ok, last one. What d'ya call your finishin' move... in bed?
Suitor #1: The Rock Bottom…I've heard women say something about hitting that in bed with me before, kinda catchy….someone should use that!
Suitor #2: "Krakatoa". Because I've never been about a lackluster bang.
Suitor #3: ...ummm...Well, I can't do my usual finishing move...there are no ropes on beds...I am not sure if any move would be effective in a bed...unless I knock you off the..oh wait I get it now...you mean...well...hmmmm...I guess I am expected to say something like The Violator or the Obliterator...
Suitor #4: Well my finisher has actually broken the bed a few times, so the guys won't let me practice in bed anymore. If. I had to invent a new one on the spot, how about the Pillow Half Nelson?"
Buzz: Wow. I don't envy you, Bonnie. This is, ah, a tough choice you have to make here. But you are contractually obligated to do so, so... who will it be: Suitor One, Suitor Two, Suitor Three, or Suitor Four?
*As Worthy identifies the suitors by their number the camera shows a close up shot of each man. Have you guessed who there are yet? Have you guessed?*
Bonnie: Oh, I don't know, Buzz. These fine gentlemen all have their... charms, I'm sure. It's so hard to choose. While Suitor Three's answers were vaguely troublin', an' Suitor Four is pretty clearly playin' for the other team; an' I found Suitor One kinda sweet... well, this is the WCF, an' I like a man with some swagger. My choice is Suitor Number Two!
*The crowd applauds. With a whoop and a holler of triumph JAYSON PRICE bolts from his chair, runs around the curtain, and presents himself to Bonnie. Worthy looks flustered.*
Buzz: Yes, well, this isn't exactly how it was-
Price: Oh, lighten up, Buzz; I'm on a roll here! Another win for the World Champion! Let's celebrate!
*Jay produces two shot glasses and a bottle of whiskey from inside his jacket. Giving one glass to Bonnie he begins to pour her a drink, then one for himself. Meanwhile, the other three suitors move to join the 'party':
Suitor One: GREYBEARD
Suitor Three: KL HENSON
Suitor Four: TEO DEL SOL
Buzz: Alright. Congratulations to our contestant Bonnie Blue and winning suitor Jay Price. Here's hoping your planned night together will turn out just as exciting as what just took place here.
*By now everyone is standing and facing the camera. "Spanish Flea" begins to play again.*
Buzz: That's all the time we have. On behalf of the Wrestling Championship Federation, I'd like to thank everyone, from players to spectators, who took part in The #BeachMania Dating Game. The great William Shakespeare once said "Love looks not with the eyes, but with the mind, and therefore is winged Cupid painted blind." I like to think this show demonstrated that sentiment. Goodnight, everyone!
*The show ends with Worthy blowing a kiss to the audience, and then trying to get the others onstage to do the same.*
*CUT*
Arrakis Deathmatch
Dune vs Dune

Freddy Whoa: Now let's take it to the dune planet of Arrakis, where Dune is set to square off with Dune.
Zach Davis: Dune's got a good shot in this one, but then again he's up against Dune...this one could go either way.
Gravedigger: Seth Lerch, fire this man.
We cut to a shot of a desert, where Dune stares down Dune. One wears black pants; the other wears a singlet of custard yellow. The light of an alien star beats down on both men as a bell sounds from some unknown place.
DING - DING - DING
Freddy Whoa: And we're off! Dune wasting no time in charging Dune!
Gravedigger: There's got to be a better way to call this one…
Freddy Whoa: Custard Dune on the defensive early!
Gravedigger: That works.
Dune knocks singlet-Dune backward with a series of vicious punches that fire off like lightning. He charges the reeling Dune and knocks him flat with a clothesline.
Freddy Whoa: Ohh my! Dune goes down!
Zach Davis: He's relentless, Freddy! Dune's -
The ground quakes visibly, and both Dunes stand up with the tremor. It soon fades, and pants Dune begins attacking yellow Dune once more. He drives an elbow into his face before catching his head beneath his armpit and planting him with a lifting DDT. Dune then begins to tear at Dune's yellow singlet.
Freddy Whoa: Dune trying to tear that awful singlet off Dune
Gravedigger: He seems more intent on that than pinning the man...and frankly I can't blame him.
Unable to de-robe him, Dune shoots to his feet and lays a heavy boot into Dune's face. He lifts his dazed body up and locks his head in a standing headscissors before lifting him up and driving his skull into the ground with a jumping Piledriver. But he doesn't stop there. He picks Dune up and with a feat of strength, he lifts him high overhead...but just then the ground begins to quake once more.
Zach Davis: What's going on up there?
Gravedigger: It's called seismic activity you worthless sack of shit, now shut up and let us call the match!
Freddy Whoa: Seismic activity and lots of it on the dune planet. And somehow Dune's still got Dune high overhead! Uh oh, now he - OHH! Death Knell! That's gotta hurt!
Dune slams Dune against his rising knee before tossing him to the ground. Again he lifts him up, this time catching his head beneath his armpit and raising his feet skyward. After allowing the blood to flow to his head, Dune sits out and allows gravity to drive Dune's head into the ground with an Hourglass. Once more he begins to tear at Dune's yellow singlet, but he's still unable to get it off him.
Freddy Whoa: Dune getting frustrated here...that's never good.
Gravedigger: It's always good. Mad Dune is Dune at his best.
He lifts Dune up and catches him in a standing headscissors. Just then, the ground begins to quake again. Dune looks out, and few hundred yards away, he sees the ground lifting up as if the dunes of the desert were waves in ocean. He smiles beneath his mask to see it.
Freddy Whoa: What the…?
Zach Davis: I don't like this, Freddy...not one bit.
The distant waves close on Dune fast, and he throws Dune up and catches his outstretched arms in the crucifix position. And just as he does, the ground gives way, and a truly massive Sandworm breaks free of the depths to reveal itself in full.
Freddy Whoa: WHOOOOOAAAA!!!!
Dune rears back and heaves Dune. His timing is perfect, and Dune flies onto the Sandworms many rows of jagged, razor sharp teeth, slicing his yellow singlet into a thousand pieces. Dune manages to dive out of the way just in time to avoid being caught in the Sandworms mouth himself, and as the behemoth slides past, he turns and follows it at a sprint.
Zach Davis: What's he doing? Why isn't he running away?!
Gravedigger: HE'S GONNA RIDE IT!
Dune nears the giant Sandworm's side. The beast travels far faster than him, and its tail end threatens to surpass him. Just before it does, Dune leaps at a full sprint, thrusting his hand into one of the many muscley ripples that circle the worm horizontally.
Freddy Whoa: He hung on! Dune hung on!
Dune begins to climb up the worm, and when he's on its topside, he sprints toward its head. When he reaches it, he leaps high into the air and stomps down with all his might, crashing through the skull and the worm's tiny brain alike.
Freddy Whoa: My God - Dune has disappeared inside the worm!
Zach Davis: Is he dead? Is he -
Gravedigger: He's alright!
The beast's rapid slithering ceases, and Dune emerges from the worm's open mouth, dripping with something between yellow matter custard and the drizzling shits. A bell sounds at the sight of him.
DING - DING - DING
Once he's at a safe distance, he holds his hand up in the air...and the giant Sandworm explodes. Just before the flying carcass-debris covers the screen, we cut back to the commentator's table.
Freddy Whoa: Uh...
Zach: ….
Gravedigger: ….
Freddy Whoa: Dune wins!
*CUT*

Grudge Match
Chris Morrell vs Michael Stelzner
We cut to see two gentlemen sharing a drink in a bar. It could be any bar; do we care at this point? It is Michael Stelzner and Chris Morrell; both extremely handsome gentlemen are enjoying a tipple of Raspberry Jalapeno Ale.
Michael: I wanted to do something nice and you had to ruin it, as always.
Chris: Huh?
Michael: I had a ten thousand word opus of praise for you, you fucking Tommy. Then you do THAT!
Chris: Look man-
Michael: It's like you're devoid of any kindness or light. How do you exist in this world? How have you not become a Patrick Bateman yet? You really might BE a sociopath-
Chris smiles.
Chris: Actually, I started actually following a skincare routine following that film and-
Michael: This is it. EXACTLY what I'm talking about! I'm trying to have a serious conversation about your personality flaws and you just want to talk about your skincare routine, what is wrong with you?
Chris: You liked dat picture of ur family doe?!
Michael: …that's it. You Nigel Thornberry when mixed with my father ass motherfucker, time to die.
Michael smashes Chris in the face with the beer. He grabs the 170lbs of masculine beauty and smashes Chris' face against the bar, unloading shot after shot on the poor bastard. The unholy beating Michael is throwing down on this stupid British cunt is damn unholy. The once chiselled, handsome features are now turned into a crimson mask of mush.
Chris tries to make a limp wristed comeback but his sloppy punches barely make a dent into the unassailable defence of Michael, Chris manages to finally get some offense off and shoves Michael toppling backwards into a patron currently sat at the bar sending the man's beer everywhere.
Both fighters turn to look at each other, then toward the man they just interrupted, the man calmly stands and looks at them.
Man: It's been a while, I think I might as well warm up with you two.
Chris and Michael share another look as Chris whispers to Michael.
Chris: What's this Colombian dude talking about?
Michael: Nah man he's definitely Puerto Rican.
The man grabs them both by the throat and lifts them skyward, before lobbing Chris over the top of the bar sending him smashing through the bottles at the back. He then lifts Michael skyward into a suplex and brings him down in a brain buster.
Man: I'm American.
He stares down at the two broken chumps and then stares at the camera with a smile.
Man: Can you keep a secret?
He leans into the camera and whispers.
Man: The Plague is coming…
*CUT*

Ultimate Surrender Match
Seth Lerch vs Torture
Master of Puppets hits the airwaves and the crowd responds as they typically would for Seth Lerch.
Zach Davis: Well Seth Lerch is looking for a fight here wearing tight skinny jeans and a white t-shirt.
Gravedigger: It's the shirt that's killin' me!
Freddy Whoa: it says "<3 Torture!" Ha!
Zach Davis: Seth Lerch not hearing it from these fans but he's awaiting Torture, IF he shows up..
Gravedigger: I don't know why Torture would show up for this. Is he really that kind of guy?
Freddy Whoa: He never would have done this before so it's interesting to see if he will.
Cheap Tricks' Surrender hits the airwaves.
Zach Davis: Hmm?
Freddy Whoa: What is this?
Gravedigger: This is an Ultimate Surrender match..
Zach Davis: LOOK HE REALLY SHOWED UP!
Torture steps out onto the stage kicking balloons and dancing which is a complete 180 of who Torture really is. He's singing along with the lyrics, the crowd sings too..
Crowd: MOMMAS ALRIGHT! DADDYS ALRIGHT! THEY JUST SEEM A LITTLE WEIRRDDDDD..
Zach Davis: This crowd is lovin' it!
Gravedigger: I can't believe what I'm seeing right now.
Torture jogs down the ramp but not before eyeing Seth and doing a heart shape with his two fingers and pointing directly at him. The crowd high-fives as he jogs down and gets into the ring.
Zach Davis: I can't believe we're going to get this match up.
Gravedigger: What the hell is this that they're putting around the ring?
Freddy Whoa: Heart shaped boxes!?
Zach Davis: I'm being told that these boxes are full of weapons, some nice, some violent, but Torture and Lerch are allowed to use these weapons.
The music fades as the crowd chants "SETH LOVES TORTURE! CLAPCLAP CLAPCLAPCLAP SETH LOVES TORTURE CLAPCLAP CLAPCLAPCLAP". Both agree as the bell rings. They walk to the center of the ring and Torture demands Seth to lay down and surrender for him.
Zach Davis: This is an Ultimate Surrender match, in which the other person must surrender to you for the match to end.
Freddy Whoa: So you just pin the other guy or make them submit?
Zach Davis: No, Freddy, they must "Surrender".
Freddy Whoa: So how does Torture or Seth win?
Zach Davis: By pinning or submitting the other..
Freddy Whoa: Dafuq?
Gravedigger: OH!... I thought.. this was.. some other kind of match..
Zach Davis: By what do you mean, Digger?
Gravedigger: Oh nothing. Nothing. Nothing at all. I don't mean anything. Nothing. *Awkwardly laughs it off*
Seth gets on his knees as the crowd all gasps and Torture laughs.. until Seth hits a lowblow and Torture buckles to his knees and the crowd boos. Seth stands up and yells "YOU SURRENDER TO ME YOU OLD SON OF A BITCH!"
Zach Davis: OH COME ON!
Seth kicks Torture in the face and knocks him down to the mat completely where Tort is still folded over in pain. Seth rolls out of the ring and looks under the apron and pulls out a garbage can. He rolls it under the bottom rope and sets it upside down near the corner. Seth walks over to Torture full of confidence and picks Torture up and throws him back into the corner and slaps him a few times. "IM YOUR BOSS! IM YOUR DADDY! I FUCKING MADE YOU!"
Zach Davis: I'm not sure if I completely agree here..
Gravedigger: Oh you know it's true, Zach! Seth made Torture! Their basically the same person!
Freddy Whoa: But Torture was popular in XCW! He was even a GWC World Champion!
Gravedigger: IN WCF! He was their World Champion in WCF! Come on you Tort-Mark! Get over yourself.
Zach Davis: Whatever you believe in, guys, I just know Seth didn't make Torture.
Seth drop toe holds Torture and then tries to lock on the crippler crossface. Torture breaks out of it and rolls out of the ring. Seth slaps the mat before rolling out of the ring and walking into a back body drop by Torture on the outside. Torture still holding his groin walks over to the guardrail and leans on some fans who take Snapchat selfies or whatever. Seth gets to his feet and Torture goes for a clothesline but is hit by a kendo stick from Seth! Seth nails Torture with the stick several more times across the back before Torture stumbles to his feet, turns around and Torture is hit with a dick-kick!
Zach Davis: OH COME ON! THE SECOND LOW BLOW!
Seth rolls Torture into the ring and follows him inside. Torture crawls over to the corner with the trash can and still holding his balls he leans on the trash can that's standing upwards but upside down. Torture is bent over against the trash can and Seth grabs the kendo stick and puts it between his own legs.
Zach Davis: Well this look erotic!
Gravedigger: It's what Torture has been doing to the rest of the roster for years!
Zach Davis: What's that?!
Gravedigger: SCREWING THEM WITH NO LUBE!
Seth walks up to Tortures backside with the Kendo stick merely an inch away from Tortures ass. Seth implies he's "fucking" Torture and does some thrust motions, Seth then takes the stick and snaps it across Tortures back! The crowd gasps as Torture falls to his back. Seth pins!
ONE! TWO! Kickout.
Seth demands the ref to count faster. Torture crawls to the corner of the ring where Seth runs and hits a baseball slide into the chest of Torture. Seth rolls out of the ring and grabs a heart shaped box and slides it into the ring. He pulls the top off and pulls out..
Zach Davis: What the hell?!
Gravedigger: HAHA! THIS IS FANTASTIC!
Seth pulls out a four foot framed photo of Seth Lerch and Logan in church clothes. Seth smiles as he admires the photo and slowly turns to Torture. Torture is down on his knees trying to get up when Seth walks over to him. "YOU WILL NEVER BE AS GOOD AS HE IS!" and slams the photo over Tortures head! Glass shatteres, the photo wrapped around Tortures head. He falls face first to the mat. The ref grabs the photo off of Tortures neck and slides it to the outside and Seth pins again.
Zach Davis: Oh my god it might be over!
ONE! TWO! Kickout.
Zach Davis: Torture kicked out!
Seth argues with the ref one more time before going back to Torture and picking him up and pushing him back into the ropes and Seth delivers another dick-kick!
Zach Davis: That son of a bitch with the THIRD low-blow!
Gravedigger: Great strategy, Zachy! Torture hasn't hit but maybe one move the whole time!
Freddy Whoa: I don't want to say anything that gets me fired, but this is horse poopy.. like for real yo.
Zach Davis: Seth is celebrating, great, yeah, you're looking real good there Seth! You've lowblowed three times and used weapons!
Seth grabs another heart shaped box and rolls back into the ring. He pops the top on it and throws out all the wrapping paper to find..
Gravedigger: THIS IS FANTASTIC!
Freddy Whoa: Whooooaaaaaaa
Seth pulls out two 8 inch purple dildos.
Zach Davis: I.. have no words.. for what I'm seeing.
Seth's eyes grow large as Torture is using the ropes to get to his feet. Blood starting to drip down from his face as he slowly turns around barely standing. Seth Lerch taunts him with two huge dildos and slaps him across the face.
Zach Davis: Torture just no sold it!
Seth is taken back but not before he delivers a left and a right with the Dildos.
Freddy Whoa: Torture isn't playin'!
Seth has no idea what to do so he does a 360 spin right cross hitting Torture across the face with the dildo. Torture's expression doesn't change. "-_-". Seth hits the ropes but Torture delivers a stiff side kick knocking Seth straight to his back and the crowd comes alive!
Zach Davis: TORTURE IS RIGHT BACK IN TO THIS MATCH UP!
Gravedigger: Oh come on! That's not fun! Seth was tryin' to have fun with him! It's just a dildo! Come on!
Torture picks up one of the dildos and his smiles at the crowd. Torture kneels down and grabs Seth who is laying stomach-down on the mat and is now trying to get away when he notices what is happening. Torture takes the dildo and shoves it into Seth's ass! He shoves it as hard as can be as the crowd goes crazy.
Gravedigger: OH COME ON! THATS B.S! THATS THE OWNER OF THE COMPANY! TORTURE IS INSANE RIGHT NOW.
Zach Davis: Thank god Seth is wearing pants!
Freddy Whoa: Does this mean Torture wants to be inside Seth?!
Zach Davis: I have no comment..
Torture pulls Seth to his feet and throws him over the middle rope to the outside. Torture follows him to the outside and puts him against the railing and strips Seth's shirt off. Torture hits a MEAN backhand chop! Torture hits a second, a third and a fourth backhand chop! Seth's chest is turning red. Torture decks Seth with a stiff right hand knocking him down. Torture grabs a heart shaped box and pulls out a victoria secret bra and matching panty set. Torture points at Seth and the crowd goes crazy. Seth who is laid out on his back is grabbed by Torture at the legs and Tort slides on the panty set and the crowd laughs it off. Seth is now wearing valentines day red panties over his jeans. Torture goes to put the bra on but Seth sprays the fire extinguisher and Torture stumbles backwards. Seth leaps to his feet and spears Torture to the mat!
Zach Davis: Oh! Desperation move by Seth!
Gravedigger: Whatever! Torture was blinded! Seth knows what he's doin'!
Seth looks under the ring and grabs a table and as he pulls it out the fans cheer as the table is spray painted with red paint "Seth <3's Torture". Seth puts the table inside the ring and rolls in and sets it up. Seth rolls BACK out of the ring and notices the matching bra (Because Seth is still wearing the panties over his jeans) and picks it up and puts it on Torture. Seth snaps the bra and begins laughing as the crowd boos. Seth picks up Torture and rolls him into the ring. Seth grabs Torture and rolls him into the ring and opens up the last heart shaped box. He pulls out a napsack and his eyes widen!
Zach Davis: Oh well that HAS to be thumb tacks!
Gravedigger: Maybe barb from barbwire?!
Freddy Whoa: Legos? Small knives?
Seth rolls in and empties the napsack onto the table and it's heart shaped candies. The crowd gasps playing along.
Zach Davis: Ha! It's candy!
Gravedigger: Seth is going to destroy Torture!
Seth picks up Torture and hits the SnadCutter on the mat!
Zach Davis: It has to be over!
Freddy Whoa: WHOOOAAA LOOK AT DAT!
Torture stands right up and Seth is surprised as all hell.
Zach Davis: TORTURE IS BACK ON HIS FEET!
Torture no sold-it again and Seth doesn't know what to do. Torture kicks Seth in the mid-section and then powerbombs Seth through the table with the (dangerous) candies! Torture drags Seth off the table debris and pins!
Zach Davis: Torture in a bra and all.. pins Seth!
ONE!
TWO!
THREE!
DING DING DING
Gravedigger: OH YOU GOT TO BE KIDDING ME!
Zach Davis: Torture wins! Torture wins!
Torture gets up and wipes the blood off and takes the bra off and celebrates in the corner!
Freddy Whoa: What a match up!
Torture rolls out of the ring and celebrates with the fans as he throws some of the candies into the crowd. Seth is being checked on by several refs.
*CUT*
WCF World Championship
The Thomas Bates Invitational
Zach Davis: Up next we have what could truly end up becoming a Star War!
Freddy Whoa: I thought this match was on the surface of the moon, not a star?
Zach Davis: I was making reference to it being in space and that they're enemies and...you know what, it ruins the joke when you have to detail it.
Gravedigger: It was a shitty joke to begin with.
Zach Davis: Damn it! Let's just move on!
Freddy Whoa: Earlier today both Corey Black and Jayson Price left Earth, bound for the moon. They demanded separate rockets as neither trusted the other to not through them out during launch.
The jumbotron in the arena flickers on as we see video of two rockets launching on split screen.
Zach Davis: These rockets would make their landing on the moon, less than a quarter mile from...is this right?
Freddy Whoa: It is.
Zach Davis: A quarter mile from Adolf Hitler's Secret Moon Base? Seriously? Hitler had a base on the moon? Why did I not know about this?
Gravedigger: Because it was a secret, duh.
Zach Davis: How did we even find it?
Freddy Whoa: It's probably best if we don't ask questions and just go with it, Zach. We'll all just enjoy it more if we don't overthink this.
The scene on the jumbotron switches to a shot of Hitler's Secret Moon Base, or as a nearby sign reads "Der Fuhrerdome". It appears to be a large bubble dome housing a relatively simple but small airport hanger.
Zach Davis: It doesn't appear to be all that much.
Freddy Whoa: The Nazi's managing to build this on the moon in the 1940's without anyone knowing diddly about it until just recently isn't "all that much" to you?
Zach Davis: Well when you put it like that I sound like a dumbass.
Gravedigger: You sound like that no matter what you say.
Freddy Whoa: SNAP!
Zach Davis: MOVING ON! Now that we've seen how our two wrestlers and the referee arrived at the moon and gotten a look at the outside of the moon base...IT'S TIME FOR THE MAIN EVENT!
Gravedigger: JESUS! Do you have to scream that every week?
Zach Davis: I do!
The jumbotron switches to a shot inside of the moon base where there's a ring set up in the middle of the hanger. There's Nazi propaganda plastered all over the walls and even on the backs of the empty chairs set up around the ring. A picture of Hitler takes up an entire wall in the background of the shot as a WCF referee stands alone in the ring, looking a bit unsure of what he did to deserve this job.
Freddy Whoa: You know I just realized we never set any equipment for the introductions. Kyle Steel is back here on Earth and I doubt that base has-
The lights hanging from the rafters of the hanger go out. A lone spotlight shines down on the curtain that's been set up. A figure steps out from behind it, eyes glowing as red as the trenchcoat he's wearing. The spotlight hits the silver mask he's wearing and it shines brightly into the camera. The man reaches up, presses a button on his mask, it almost disintegrates and shows the face of Corey Black.
Zach Davis: OH SHIT! HE'S BROUGHT BACK THE GUARDIANS ENTRANCE!
Corey puts on some retro headphones and has a Sony Walkman on his hand, which he hooks onto his trunks. Corey presses play, and across the PA comes - you guessed it - "Come and Get Your Love" by Redbone. The crowd back in the arena pops hard as the intro of the song begins to play over a PA system set up in the hangar, the sound loudly echoing. As it hits the "HEEEY!" part, "COREY BLACK" in large yellow text comes across the jumbotron to the crowd's delight. Black begins dancing toward the ring, grooving to the sweet beat until he reaches the ring and rolls in under the bottom rope. He pops up to his feet and takes off his Star-Lord costume.
Zach Davis: Hold on. I have to ask, how in the hell is there a spotlight and PA system on that moon base.
Freddy Whoa: It was Hitler. He loved the sound of his damn voice and he could never not be in the spotlight. I'd be more shocked if neither of those things were there.
Black begins to warm up in the ring when the sounds of an engine revving can be heard. He stops stretching and looks around, clearly perplexed.
Gravedigger: What the hell? That sounds like a car engine.
Black and the referee both exchange confused looks until the sounds of tires screeching can be heard. The curtain goes flying as a large vehicle bursts through it.
Freddy Whoa: HOLY SHIT! IS THAT...IT IS!
Zach Davis: It's the Eagle 5 from Spaceballs...somewhat!
A Winnebago with cheap plastic wings crudely attached comes to a screeching halt just inches from the ring. The driver's door pops open as Jayson Price pops out, the WCF World Title wrapped around his waist.
Gravedigger: Really? Spaceballs? That movie blew.
Freddy Whoa: LIES!
Zach Davis: Clearly someone has no taste in comedies.
Price rolls into the ring under the ropes and pops up to his feet as Corey Black shakes his head. Price shrugs his shoulders and hands off the World Title to the referee. The referee shows it to Black and then sets it carefully down outside the ring before sliding back into the ring. He goes to signal for the bell but then realizes that they're all alone.
Referee: Uh. Ding, ding, ding.
Both Black and Price look to the referee, who shrugs his shoulders. They in return shrug their shoulders and circle each other before moving in for a tie-up. Price gets the advantage and whips Black into the ropes. Black comes back and Price tries for a clothesline but Black ducks it and hits the ropes on the other side. Black with the springboard and he ends up nearly 20 feet in the air before landing on his feet. Both men look surprised as shit.
Zach Davis: Well it would appear that even inside of the bubble dome the gravity is nothing like what it is on Earth. This could make for some really interesting wrestling.
Price now arguing with the referee that the low gravity is going to make this match too unpredictable for a World Title defense but the referee is having none of it. Black not about to let Price weasel his way out of defending his title, so he spins him around. Black with a massive elbow to the face that sends Price stumbling into the ropes. Black now throwing elbows with machine gun like speed as Price has to cover up his face as he cowers near the ropes. The referee starts up a five count and reaches four before Black relents and steps back.
Freddy Whoa: Sweet jesus, those elbows are deadly.
Price still covering his face as he makes the mistake of stepping away from the ropes. Black with a kick across the ribs, doubling Price over. Black now shooting Price into the ropes and he takes him to the mat with a drop toe hold. Price hits face first and bounces a foot up into the air before falling back down. Black jumping up into the air nearly five feet before coming down with a double foot stomp attempt. But Price rolls out of the way and scurries to get back up to his feet.
Zach Davis: It would appear as though neither man expected this gravity situation. Do you think that screws up their strategy for this match at all?
Freddy Whoa: I'd say it has to. Every move you make in there could end with you or your opponent floating into the air.
Black fires off a roundhouse kick as Price gets himself upright, but Price manages to block it and spin Black around. Price from behind with the grapple.
Freddy Whoa: German suplex!
Zach Davis: Don't you mean "Ger-moon Suplex"?
Gravedigger: Are you proud of yourself for that one? Do you take pride in knowing you made that joke?
Zach Davis: I do!
Black hits the mat backfirst and bounces up into the air before back flipping to his feet. Price runs and hits a clothesline that takes Black right back down and Price shoves him to the mat to go for a pin attempt.
ONE!
Freddy Whoa: No! Kickout at one!
Black tries to get back to his feet but Price shoves him back down and puts him in a side headlock. The referee checks with Black, who quickly waves him off before pushing himself up to his feet. Black with an elbow to the gut before he hits Price with a snapmare. Price hits the mat ass first and pops up enough for Black to deliver a stiff elbow to the top of the head. Price drops and Black goes for a pin of his own.
ONE!
Zach Davis: No! Kickout!
Black back up to his feet and he looks to be setting Price up for the Burning Hammer when the ring begins to shake.
Freddy Whoa: What the heck? Is it a moonquake?
Gravedigger: Don't be stupid. It's probably just-
Zach Davis: Aliens.
Gravedigger: No that's even stupider.
Zach Davis: No seriously, aliens!
Black and a still wobbily Price both look around as a crater just outside of the bubble dome begins to crack open. Alien beings begin to crawl out from the crack, dressed in Nazi garb that covers their rotting flesh.
Freddy Whoa: Are those...Nazi alien zombies?
Gravedigger: What in the actual fuck?
Zach Davis: You can't say that on TV!
Gravedigger: Are you serious? Look at what is going on and then try telling me that again.
The Nazi alien zombies begin to shuffle toward the lone entrance to the moon base as both Black and Price seem to have come to an understanding for the moment. Both men roll out of the ring and lift up the ring apron. Black pulls out his trusty machete as Price grabs a work glove with butter knives glued to it. Black gives him a questioning look as Price pulls the glove on. The door to the moon base is busted down as the wave of Nazi alien zombies march into the base, headed for the ring. Black and Price exchange looks.
Corey Black: You ready for this, asshat?
Jayson Price: Born ready, mother fucker.
"Don't Stop Me Now" by Queen kicks in over the PA system as Black and Price climb up onto the apron and then leap into the air toward the wave of Nazi alien zombies. Black comes down with his machete straight through the top of the head of one. Price rears his arm back and then thrusts his knife glove through the face of another. The music continues to blare as Black and Price mow through the rest, Black hacking away at limbs and heads as Price stabs the faces and throats of anything moving. They end up back to back and nearly stab each other until they realize who they're touching. They exchange another nod and get back to work as another wave begins to crawl up from the crater.
Zach Davis: Where in the hell are these things even coming from?
As the next wave pours into the moon base, the ground again begins to rumble. The crater splits even wider open as a giant beast pulls itself out of the ground. With it's tiny mustache over it's drooling, snarling mouth and the Nazi uniform wrapped tightly around it's body, it's obvious what's happening here.
Freddy Whoa: Dear god. The conspirators were half right. Hitler didn't die in a bunker in Germany, he died at his secret moon base!
Gravedigger: But it still doesn't explain why these Nazi's are now mutated, zombie alien looking things!
Zach Davis: My brain hurts.
The giant Nazi alien zombie beast barrels toward the moon base as Price and Black continue to take out the horde around them. They spot the incoming lumbering beast and both prepare.
Corey Black: On three?
Jayson Price: Yeah but I get to say it this time.
Corey Black: It was my idea, I get to say it.
Jayson Price: Fuck you, I'm the World Champion. I get to say it.
Corey Black: Quit being such a Princess already. We get it, you have the World Title. That doesn't mean we have to suck your- SHIT! THREE!
Both Price and Black leap into the air as the Nazi alien zombie beast charges them. They come back down, Black burying his machete into the back of the beast's head. Price lands beside it and begins repeatedly stabbing it in the side of the head.
Corey Black: Uh, I think it's dead.
Jayson Price: What? But in the movies these things take forever to kill. And one of the heroes usually ends up mortally wounded or at least kinda crippled.
Corey Black: Yeah but this isn't a movie. Homie is dead.
Jayson Price: Well fuck.
The referee pokes his head out from under the ring where he's been hiding.
Referee: Is it safe?
Corey Black: Yeah, we killed them all. Thanks for the help you pussy.
Jayson Price: For shame.
The referee crawls out from under the ring and brushes himself off.
Referee: You do realize that there's a World Title Match still going on, right?
Both men nod their heads and then a look of realization comes over them. They slide back into the ring and pop back up to their feet in near stereo. Black readies the elbow as Price balls up his fist. They both move in to strike when another rumbling starts.
Zach Davis: Oh what now?
Both men look around and then up as a piece of the roof of the hanger falls. They try to scurry away but it hits both of them.
Freddy Whoa: Oh come on. Really?
The referee pulls the ceiling piece off of them but both men are laid out on the floor.
Gravedigger: Well now what? What are we-
An engine roar is heard coming from the distance. The far distance. Back on Earth, whizzing by the announcers and jumbotron is a motorcycle going the speed of sound. It hits a massive ramp and launches into the sky! Past the clouds, past the atmosphere, past the International Space Station – a massive foot is outstretched and locked on to Hitler's Secret Moon Base!
Zach Davis: Oh my god… is that…?
Freddy Whoa: IT'S THOMAS. URIEL. BATES.!
Indeed, Bates is mid-flight with his mighty boot leading the charge. Corey Black and Jayson Price are still down, but the glimmer of Bates' meteoric rise seems to catch their eye. Corey to his knees, Price to his hands. They look at each other. Jayson lunges for a turnbuckle, Corey the bottom rope, the ref is confused.. that is, until Thomas Bates' legendary Bates Boot hits the surface of the moon directly outside Hitler's Moon Base!
Gravedigger: By God he's done it.
The ground around the moon base cracks and breaks away upon impact. A huge chunk of the moon splits away from the orbiting planetoid, sending a piece of the ground exactly the size of Hitler's Moon Base hurling through space itself! Tumbling over and over, everything inside getting thrown around except the wrestlers in the ring who are clinging to the ring like their life depends on it.
Zach Davis: That goddamn Thomas Bates ruined yet another main event! He isn't even on the roster!
Freddy Whoa: Well his name is in the match title.
Zach Davis: Doesn't matter. At least his motorcycle didn't end up on the moon, he's stuck there for the rest of eternity.
Gravedigger: Look at the moon base!
Sure enough, the moon base and the ground it was on have been affected by Earth's gravitational pull. Instead of spinning around space forever, the base is being pulled down toward Earth's crust at a dizzying speed. Ground first, the moon base falls faster and faster, burning upon entry into the atmosphere, but somehow staying intact. Hitler's ingenuity seems flawless.
The WCF feed is cut off by a news broadcast, a reporter sitting in front of a large video screen.
Reporter: A confirmed meteorite has been discovered hurling toward our planet a few minutes ago. It appears as if it will crash land on the East Coast. If you're along the coast, please duck and cover, there is no telling where the impact will be. We do know it will be on land, so the threat of tsunami is nill. God be with you.
Back to the WCF feed, everyone around the jumbotron is freaking out. The announcers have left their post, probably for a bomb shelter. People are scrambling around, calling anyone they can to warn them. Back on the moon base, Earth is in view. The camera cuts to a view from the moon base at it approaches crash landing. How this is possible, I'll never know, but it's Hitler's Moon Base falling from the moon itself to Earth. I don't need to make sense of shit.
At WCF HQ, a cameraman steps outside to watch the event take place. He's filming the Base, quickly realizing it will land very close to him. A car pulls up in the parking lot. Out steps Shannan Lerch. She takes three steps toward WCF HQ and…
BOOM.
Hitler's Moon Base has landed in the parking lot of WCF HQ. A large cloud of dust and debris settle to see the ref, Corey Black and Jayson Price fine inside the ring. Unsure of what to do, the ref starts counting. At six, both Corey and Jayson are up to their feet, ready to fight, but the ref keeps going. He reaches ten and calls for the bell. Confusion among the competitors.
Referee: This match is ruled a double count out, as this ring is no longer on the moon. I guess.
The hatch of the moon base opens, letting in all the fresh Earth air. Jayson grabs the WCF World – excuse me, WCF Intergalactic Championship and flips Corey off laughing. Corey is pissed off, until he sees Taylor Swift standing outside the door. But she's upset. A bunch of wrestlers run out from WCF HQ, the entire Jobber Roster. They form a semi-circle around the entrance of the moon base, all lowering their heads. Corey and Jayson walk over, step out and look at the edge of the moon's surface that landed. Sticking out from under the moon chunk is Shannan Lerch's legs. She's wearing beautiful red sparkly shoes. Shit I need a witch. A good witch. Uhhhmmmm… David fucking Blaine walks by and wiggles his nose, taking Shannan's shoes off and putting them on Taylor Swift! The Jobbipop Guild all start chanting and singing, but it's inaudible because this is already ridiculous enough.
Corey walks up to T-Swift and nods, smiling. Seth Lerch comes out and freaks out. He screams at the top of his lungs, having lost his sister.
Jayson Price: Man, there really is no place like WCF.
As he finishes the line, Taylor Swift's shoes glisten. Everyone notices. Taylor smiles and taps her heels together three times.
Taylor Swift: There's no place like WCF! There's no place like WCF! There's no place like WCF!
"I'm Wearing Panties" by DJ Black ft Princess starts up, and a large gust of wing scoops everyone up into the sky. Everything cuts to black.
…
Taylor Swift wakes up backstage at a WCF event. Corey Black is holding her in his lap, she's laying on a couch. He notices she's awake and yells for everyone to come in. Medics and a few wrestlers come in, including Jayson Price, Torture, Dune and Teo Del Sol. They have little to nothing to do with CD anymore, but Taylor Swift is a globally recognized recording artist. A medical emergency for her at a WCF show could spell trouble.
Taylor Swift: Jesus, what happened?
Medic: You fell, hit your head.
Taylor Swift: I had the worst dream. I was in a magical land where Hitler had a moon base and Dune fought himself. In fact, you were there.
Pointing to CD.
Taylor Swift: And you were there!
To Price.
Taylor Swift: God, even … YOU were there!
Pointing at the audience.
Thank you for reading.