Post by bobbycairo on Mar 12, 2015 19:21:06 GMT -5
The lights in the hotel suite were dimmed to a modest glow. The smoke wafted from the Billabong of Wisdom and Joy -- it lingered and filtered the air of impiety, ignorance. The City of Brotherly Love kept little in the way of promises to its moniker. This was a cutthroat den of deceit and duplicity. This was the city where a Jayson Allen Price was born and raised -- you knew it had problems cuz dat nigga a hawt mess. And if you thought you were gonna get a fair deal 'round this way? Then you were foolin' yourself. You were foolin' yourself like those ramshackle Pantheon recunts-- err, recruits-- the Packtheon children plus Scarecrow, the descendents of Jayson Allen's Pricegina, the Daniel Booker Two-point-ZEERoh's, the non-Jonny Flys and non-Steven Orbits. And really what more needed to be said about all that
jazz
jizz?
Robert Cairo was privy to their secrets. He could taste their fears, their insecurities run amok. MMMmmm... tasted better than Arby's roast beef sammiches. Not as good as Popeyes crispy golden delight, but damned if it wuddn't close. Bobby knew the Packtheon children were asking themselves all of those usual questions that the adolescent brain could conceive of: 'Why us? Why were we chosen by the hands of these so-called legends, Black and Price? Were we truly the best talents in this Dub See Eff joint, the perfect fit for the Pantheon mould or were we simply... the convenient option? Were we just... available? Were we chosen because they knew we couldn't say no? Were we chosen because, Godfatherdamn it, it's the best damn thing that would ever happen to our piss-poor and pathetic midcard existence?'
Their pain was palpable. It lingered in the air. The pain of those piss-poor Packtheon jobbers. The caliber of talent that Robert Cairo had R-CAIRO'd a thousand times over and again. Cairo's boundless skill and unyielding intellect had handed each individual Pack member defeats that they could not even cope with, much less begin to recover from. Defeats that stung the very essence of their soul. Defeats that for Robert Cairo? Were just another night at the office. Cairo had outlasted the entire construct of The Pack at WAR, despite their hype and bluster, which for all the world amounted to little more than a gaseous cloud lifted to autumn skies and rapidly depleted by that Air Poon-ONE jet liner.
Then again at Hellimination, Robert Cairo carried his team to victory against the entire Pack consortium, R-CAIRO'ing each and every member of the haphazard Fudgepack faction before finally pinning an Alexander Richards to seal the deal and make Team Thickness' victory official (as if it weren't in the first Godfatherdamn place, right? Pfft. Fuck outta hurr.) The Twin Cities poon was never the same after Governor Cairo's celebration that night. It is said that Minneapolis and Saint Paul did indeed experience an influx of twin-pregnated poons henceforth from that Helloween extravaganza. Scientists and historians alike do not bestow such deeds upon mere happenstance -- they know better than that: Robert Cairo's penis singlehandedly doubled the statistics from the previous census.
And so, with The Pack's defeats mounting and the population in Minnesota doing much the same, it was decided that The Pack should be disbanded. This reality amused Robert Cairo. It amused him to see a Jay Omega hobble out the door, having tapped out -- TAP!TAP!TAP! -- to Robert Cairo's child Gonzo Deuce, something that Omega claimed she would never do. 'I DO NOT TAP! MY CRANIUM IS FORMULATED FROM TITANIUM MOON ROCKS! I SMOKE WEED! WEEEEEED DAMMIT! I OWN AN ISLAND!" It's okay, hunny. We belee you. No we don't. That 'I'll never tap' claim was proven to be a bald-faced lie, just like the vast majority of claims that were spewed from Omega's sociopathic cock gobblah. Omega was a fanciful liar, decadent in her masturbatory fantasies and inflated legacy that amounted to little more than a pair of midcard title reigns that had yet to be defended.
Robert Cairo could not help but be amused by all of this. He felt Jay Omega's pain. He felt Packtheon's pain. He felt Scared Crow's pain (it was filed under 'Factory Black; The Failure and Disbandment of'). Cairo even felt ICE Beckman's pain -- ICE Beckman, Cairo's child and mortal enemy, the man who denied Cairo the sweet essence of poon smashed victory at ONE, only to pay the Uberthick piper two months later at Timebomb. What was going through Beckman's mind RIGHT NOW? What could be going through his mind? Oh but Cairo knew. He knew that beyond the endless comedy skits and passionless, vanilla intercourse with a Chelsea AIDS-Armstrong, Beckman was a broken man. Broken like the shambles of the Pantheon empire that his counterpart Omega now inhabited.
Cairo kicked up his heels with a dignified kind of glee as he addressed the global rasslin' auditorium, them Dub See Eff Loyal, from within the confines of his decadent villa suite. "Indeed, Beckman, your pain is my poonflated conduit to explosive orgasm. Explosive orgasm... on the road to Explosion. Because, see, this rendezvous at XIII? This is a mere footnote to my legacy of greatness. 'Buh-Buh-Buh-Bobby! How can that be? You facin' me and Mega Mega Man! We be da baddest bitches in da whoooole whirl!' Yeah, I've heard that nonsense spittin' from your mouth poon, ICE, as you dribble drabble another case of that domesticated stupid juice you call beer.
"I've also heard words spoken from internet marks -- 'ICE BECKMAN IZ DURR GRATES WHIRLEDS CHAMP EVAH!' And that's funny to me because you defended this strap, this Worlds Title strap that I wear proudly around my thick, about as often as you speak words profound and luminescent -- and that's about as often as Jay Omega pulls her head out of her anus. That's once in a blue moon, my nigguh. SNAP INTO A SLIM JIM, OOOHHH YEAHHH, that's about as often as a Republican Congress works with a Democratic President to pass substantive policies into law. See? And, uh-- you'll be hearing more about that topic soon enough, by the way, but that's ol' Bobby C. doin' some foreshadowing. The bottom line is that for all of your hype and bluster, you JayBrones ain't worth the jism off'a yo daddy's nutsack when he smashed yo momma's poon sack. And yes I did-- and uh, she was lil more than average.
"I had to do all the work back then, just like I'mma have to do all the work on Friday night to make this clusterfuck of a CHAMP-PEEN-SHIT match halfway decent. But that's just peachy keen with me. No prollems wit dat at all, because I'm used to that. And besides, I know what I signed up for. I threw my hat into competition at XIII before I defeated you at Timebomb, Beckman-- before I collected my property, this same damn Worlds Title strap that I wear proudly around my thick. I threw my hat into competition at XIII knowing full well that I would defeat you at Timebomb, knowing that I would be CHAMP-YUN cummin into this shit, and knowing that that drunkard gimp Jayson Allen would book me into a Worlds Championship match less than two weeks after my championship victory.
"I knew it all because I'm the one who wrote the damn script. I didn't ask for a match at XIII -- I DEMANDED a match and I DEMANDED the opportunity to eviscerate my so-called 'Top Ranked Contenders' in one fell swoop, without delay. Without DEE LAY, nigguh. That's a man, Beckman. That's a man, Omega. That's a champion. That's something you punk ass shoe-shining riffraffs would know nothing about, but chu gonna learn and Professah Thick Dick gonna teach ya. Sheeet, I'm still waitin' for you to defend that United States Championship, Omega. I'm still waiting for you to defend it and you ain't worn that strap in damn near six months. I'm still waiting because you didn't earn that shit in the first Godfatherdamn place. You walked into the door when you signed that Dub See Eff contract and you got shit handed to ya. You got shit handed to ya in the form of a Kuppeh Kawfee and a United States belt that you 'won' by defeating--"
Unable to contain the thick-splitting laughter that convulsed through his organs, Cairo doubled over in a bout of sheer jubilation as that iDroid Pocket Tablet transmitted the video feed 'cross the great yonder. "ZOMBIE MCMORRIS?! Fuck does that prove, Omega? I've defeated Zombie McMorris so many farkin flippin fuggin times she should change her name to Chelsea AIDS-Asspoonsmashed. Fuck outta here with that midcardin doorman, son. I've made Steve Orbit, Jonny Fly, Logan, Slickie T, Sarah Twilight, Gravedigger -- fuckin' hell, let me just say I've made ninety-percent of Dub See Eff Worlds Champions and Halls of Famers my personal jobber fodder and you're gonna talk to me about defeating a Zombie McMorris? Really doe? Hey-- here's ya clown shoes, Jay-Oh-Moron..."
(@proudthickness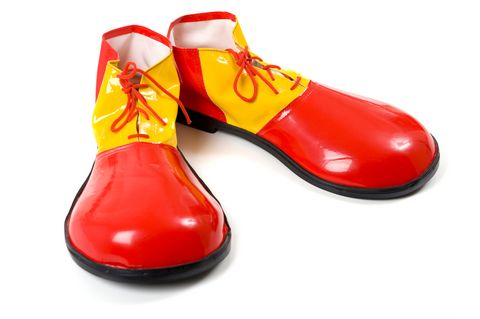 Ya wellCUM.exe @emperorscorpion)
"I can't even begin to fathom that jobbah jibbah jabbah, Omega. To summarize your 'proud' Canadian champeenship 'legacy': You beat Zombie McMorris to win the US Strap, then you beat a Devious Dan Van Invisible Man to capture the Hardcore Strap, featuring a cameo from that same Hillary Clinton vagina flap, Zombie McMorris. Furrealz, dude? Do me a favor: Win a championship against someone other than Zombie DickMorris, because you're making it impossible for me to even give a fuck about you as I walk into this Triple Threat Jobberkill at XIII. I might pass out from Poonglourious Vodka and Cokedeine and forget we got a match goin' on, get myself pinned by some chick in the Thirteenth Row with Triple ZZZ knockers just because. Hell, that'll be my post-match celebration, reGAHDless.
"I'd feel more threatened by this Triple Non-Threat Champ-Yun-Ship bout if I was facing off against BioWalker -- or even Big Train and the dude who beat Flash, Frank Grimes or whatever her name is. At least those chicks have true championship credentials to their name and some healthy cock meat to their legacy. Last I heard, Bhaz and T-Pain are makin that shit reign with every title belt in the Dub. My hat's off to 'em because they done earned that shit. They done put in work. They ain't like an ICE Beckman, defending his belt every time Halley's Comet Steve Orbits the Earth -- or Emperor Scorpion, who just says 'Fuck it, I'mma get my arm poon snapped by Gonzo so I can take a vay-cay to the Greater Poon-dopolis Islands-- this being a non-fightin' champ-yun sheet is too much work.'
"Yeah, it's hard work bein' a suckah MC, ain't it doe? That's probably why I, as a true champion and leader of all this UberTHICK
Magnum Opus: Liberation
shit goin' down in the world today, sleep so well at night. Well, that and the bed of poon that nests beneath me, creating the silkiest, softest, pinkest tacoest mattress that a gargantuan thick ever did smash outside of a Chipotle's. Them's the fruits of being a champion? Nah, them's the fruits of being a real muddafukkin G, my nig. I'd tell ya my secret, but you'd just get it twisted anyway, like the subatomic nerdbomber with the quadruple chins at the junior high school who tries to impress them prepubescent honies with some game he copped online-- only to piss hisself in fear once he comes within five-hundred feet of the living, breathing poon. He be havin dem wide awake wet dreams, gnawuttuhmean? Shit is fawkin disgraceful.
"Das you, Beckman. Das you, Omegina. A pair of two-pump chumps with the three-inches of danglin' fury covered by layers of fat not witnessed since prehistoric eons. And you don't even got the nerve to tell her, 'Hey there, fly baby gurl; you mind if I bend ya ovah and put in work? I'mma do it all da same, jus givin you a heads up. Chivalry ain't dead, ya heard?' That's what you shoe-shinin' garbage collectors didn't say nor even think to act upon. Lemme show ya how it's done, my children, my embarrassments."
Cairo slapped that ass poon and bent it over, the shy Asian joint with the half-chink, half-nigress curvature. Pelvic thrust, pelvic thrust, PEL-VIC THRUST by the GawdDogger. Logan no doubt ooglin' that shit on the webcam, beatin' his meat so furious they had to call Oscar Mayer and Doctor Pepper to reattach it. She shoulda had a V-8, instead of a tray-eight slug to her cranium, but we digress. That slow build from the Cairo thick gave way to a faster, HAHDER onslaught over the course of the next fourteen days, as witnessed on Tr00DubzPr0ndotCUM-- a fortnight of fornication from which the NegroChinkress poon would nevah recovah.
"OOOOooho hHHHOoohooHHH HHOOOoooo oOhHHOHO OH!11!!" That was all that she could contribute to the discourse, those periodic gargles and moans that made her sound more a drowning victim than a passionate lover of the thick; her brown, slanted eyes transcended into the ether on that Undertaker zombieMack schtick. Sheena? Shawnna? Sienna? What was her name? It did not mattah. EAT SLEEP POONSMASH REPEAT. That was the tee shirt that adorned Cairo's abdomen, the only clothed portion of his body, and even then it was to promote that
Liberation
victory strata.
Cairo dismissed the interracial drowning victim with a final thrust of his thick and a cum shot that sent her on that Mars One voyage. All the Denny's burgahs in the world wuddn't bring dat bitch back down. She was GAWN GIRL GAWN. Cairo replenished his garb, dressing hisself in that FWINNNEE golden feathery robe that the bitches all over the world had grown to both admire and fear-- admire for the fancy of the feast; fear for the savagery of the beast, that abstract meat. Bobbert tied that robe so steadfast as he could with such buoyant protocols stretching their mass beneath. He smiled into the webcam and waved Hello to Logan using that single finger salute that Stone Cold had made famous in mud stompin circles.
"Me? I don't even sweat this light work," Cairo orated. "I don't sweat this poon smashin shit or this XIII shit because I've got bigger fish to fry. Can ya understand that? While you, Beckman, and you, O'gina, are countin down on ya fingahs and toes till the XIII festivities begin, because hey-- it's ya last and only shot at tha BIG TYME-- I'm not focused on this match any more than I focus on drivin to the grocery store and pickin' up a gallon o' milk; or milkin' the Quadruple ZZZZ titties for that mattah; whichevah a Gawd Fadduh is in the mood for. See, I don't sweat the small shit in life. That's why I'm the greatest world leader in history. That's why I'm the greatest World Champion in history. That's why I'm able to multitask more lives and careers in one thick Uzbeki clobbering paw than any other nigguh could replicate in a thousand lifetimes.
"Do you feel that thickness, my children? It's impregnating your ass poons right now. It's also aborting the chillens that it just conceived in them ass poons. Fawkin MURR-RACK-A-LESS sheet, right? That's like Jam Willy Jesus walkin on water, that he done turned into wine, when he parted the Red Sea, whilst throwing the Super Bowl winnin' touchdown, whilst hobblin' on one thick leg, whilst huffin' and puffin' some legitimacy into Omega and Beckman's title chances-- aww sheet, I went too far. I went full religiTAHD. Never go full religiTAHD. Das how the Deep South done got form-a-lated and nobody wants to relive that, outside of the two-and-a-half New Confederacy marks left in the world.
"My point is that you ladies got this thick shit creepin up in ya and ya just don't even seem to recognize it. You spout your critiques of a thickFadduh, as if GodBobber cares about such tom'sfoolery. You try to emulate me, speaking in prophetic prose and grandiose declarations. You cast these portents and poses and lift ya pleated skirts and Joeyflash ya poonginas, and it's just old hat, mang. It's a deluded version of reality that ain't no sane or stable mind gon' look to inhabitate. So what it comes down to is that while yo world is dark and HIGH ANUS, mine is full of promise and beauty and light-- white knights on that satin joint, like a Moody Blues riff.
"That is why I must protect the GawdFadduh's green EARPH. ERF, my nigguh, ERF. People out here in Philadelphia don't know much about having something to live for. They're a lot like you gals, Beckman and Omega. Losers. Cowards. Fools. Liars. And of course they are Heathens. My children, my embarrassments. But that doesn't mean the rest of the world has to be that way. It doesn't mean that Poon Guinea has to be that way, now does it? Gnaw, mawfawka, it do not. Some of us got more pride than that. Some of us got more sense to boot. And I done told ya, I got bigger fish to fry than this XIII shit could even conceive of. I got a nation to run, my mans. I got the Baron Salami tryna disrupt that Poon Guinea joint, tryna cast his heebie jeebie voodoo cocktail from the land of the Bongo Bongo tribes, or whatevah da fukk his mama's poon snatch got smashed by back in the day.
"See, that's tha big picture. I think about that big picture AWUHHLLL the damn time. You nigguhs be hosting game shows and measuring each others Packtheon pee-pees with microscopic lenses, while I be conceiving of notions and schematics to unleash a torrent of malevolence upon all the fools who wish to bring ill-natured spiritual invasions up in my 'hood, this planet we call PoonEarth, nation called PoonGuinea, capital city called PoonTown. Puerto Rican girls named Shanice gots to be protected, my mans. Yes dey do. You gonna do that, Beckman? How can ya? You can't even save yo self, just like you couldn't save yo belt, this World Title strap that's wrapped around my pee-pee, World Title condom that I smashed a chinky nigress bitch and shot into outah space wit.
"And as fah you, Omega?"
(@proudthickness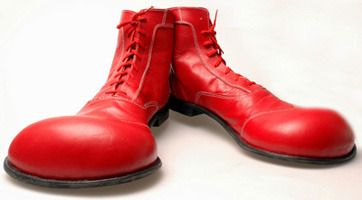 #XIIInigguh #YaDead @emperorscorpion)
---
"We have, uhm-- we have heard accusations of a conspiracy." Amurrican President Barry Jay Oak-Bama spoke to a throng of reporters hailing from the worlds-over inside of the press room of HIS White House. Oak-Bama called today's press conference in short order to address most pressing matters of a global concern. Most pressing matters that had been discussed in closed door meetings with fellow worlds leader Robert H. Cairo of Poon Guinea. Some would say the men were like brothers; see, it's understood that they shared a leftist vision for true progress and social justice.
Some would even say that the two men were brothers in a more literal sense, two brothers staging a masquerade. If only the world knew. If only the worlds-over throng of reporters knew. If only they cared. They did not, of course. They were willing stooges, accepting of Yankee dollars for the misdeeds committed. Only now? The Golden Shitkicker Boot was on the other foot. It was not the destructive presidency of a Democratic puppet that was pushing its ineffectual agenda. Gnaw, son. That was a Roger Cairo under that Oak-Bama mask. A Roger Cairo of Poon Guinean origins-- and if ya understood the
Poon Guinean Way
then ya understood where we were going with this joint.
Now sit down and shut up, Omega. You too, Beckman. You'll get your chance to speak and not be seen, heard or regarded. That would cum when you delivered your promos. Now it was time for Roger/Oak-Bama to speak from behind that veil of masquerade. Mask-her-raid, get it? Rog was smashing that Michelle Oak-Bama poon beneath the Presidential podium from which he delivered his sermon, unbeknownst to them worlds-ovah media stooges. Yeah, he was a thick dick havin' G, just like lil bro Bobbert.
"We've heard accusations of a conspiracy that the results of the June Thirteenth, Two-Thousand-and-Fourteen production of the XIII rasslin' extravaganza were obscured from public view for reasons unfavorable to Packtheon--er, Pantywaste--- er, uhm, Pantheon, as it were. Now, as America's first nig--er, uh, African-American President, I know the pain of undue and unjustified accusations of a false and HIGH ANUS order. I'm not insinuating that the members of Pantheon are cheaters, scumbags, jobbers and shite--BRITISH SLANG-- eaters. Jayson Allen Price has not been confirmed as a limp-wristed JayBrone, despite TMZ reports to the affirmative. Corey Black does not have a poongina, at least not that we've confirmed-- though he is jealous that Robert Cairo is reigning as Dub See Eff's Worldz Champ-YUN long past Corey's own stage of relevance.
"We cannot confirm that Jay Omega is terrified of stepping into the ring with Robert Cairo, even though it's universally understood and accepted that such facts have been levied. Listen, I'm a politician. I'm the President of the United States of Amurrica. I deal in truths that have been uncovered by them grindin' gears of bureaucracy. There's no truth to the rumor that we reanimated General George Washington for the purposes of accusing ICE Beckman of faggotry undue to a Dub See Eff Worlds Champ-YUN. Actually, yes there is. We've confirmed that ICE Beckman wears Y-fronts and asks his Mommy for permission to sip of the Yoo-hoo before bedtime.
"So much for being an anti-authoritarian alcoholic and rebel, LMAO!" Roger Oak-Bama laughed his mawfawkin ass off as them whirleds-ovah cameras rolled and they counter-pertinent flashbulbs flashed. "ICE Beckman is a scoundrel, a heathen, and the lowest form of Amurrican life. A disgrace to his flag. As for Jay Omega? I am prepared to announce that I will be workin' with the Republican war hawks that control Congress for the purpose of exploring sanctions and military options against Maritopia. We've been thoroughly nonplussed by the imperialist actions of Jay Omega in recent times, his HIGH ANUS attacks against both common sense, Amurrica and the People's Republic of Poon Guinea, which it should be noted is a much thicker island nation than
Mari-Shut-The-Fuck-Up-Ya-Long-Winded-Douchebag
could ever be."
The whirleds-ovah reporters scurried to ask questions: "Mistah Prezidents! Mistah Prezidents! Is yah really declaring war against Maritopia?"
"Shut up! Shut da fawk up, ya Joey Flash level faggots!" Oak-Bama retorted. "You don't ask me ques-CHUNS till I tell ya it's ques-CHUNS askin' time! Keep it up and y'ull get exiled to North Korea!"
That shut them the fuck up. Yes it did. They knew where their bread was buttered, and it wasn't in that Omega and Beckman twenty-thousand years long docu-wut-da-fuck-evah-drama, DURR DURR DURR HERE'S EVERY THOUGHT AND TOPIC OFF THE TOPPA-OUR-HEADS CUZ WE'RE SCARED THAT BOBBY CAIRO BE SAYIN AND DOIN MORE IN FIVE MINUTES THAN WE CAN IN A LIFETIME.
"Fuck off'a my ass cheeks and ball sack, homie," offered the President of the United States of Amurrica. "Maritopia is being investigated for crimes against humanity-- namely boring people to muddafukkin retardation wit dem stank ass Jay Omega matches-- I mean promos-- I mean, nothing has been decided yet, even though his merch only draws a-dollah-an'-fitty-cents in revenue every month. The gears of bureaucracy must grind to their work. And as far as ICE Beckman? I mean, I'm not saying he was a paper champion, but everybody knows Robert Cairo had that shit won at ONE. Everybody knows this. Sometimes you just get a n00bish referee-- err, I mean a Seth Lerch--err, I mean NO Seth doesn't decide tha match outcums-- I mean, you just get a n00bish referee who thinks that a Beckman kicked out of three consecutive R-CAIRO's when in fact he got pinned three consecutive times by somesuch means, right?
"I mean, I'm not saying that's the case," Oak-Bama reassured the braindead--er, uh, mentally handicapped fucktards--er, uh, the ICE Beckman supporters. "But it probably is the case. And in any case, myself and the Republican war hawks that control Congress will reach sensible conclusions about such matters. We are not actively asserting that Omega and Beckman are guilty of being jealous fucktards who cannot match skills nor wits nor genital thickness with the true pro rasslin' VUNDER KIND Robert H. GawdMawdduhFukkin Cairo-- we're just saying they suck. I mean we're saying that such matters have not been determined. Haw-haw." Roger Oak-Bama guffawed in his humble Kenyan posture.
"Congress must investigate such matters and I'm UBERconfident that their work will be done before XIII airs LIVE on March Thirteenth, Two-Thousand-and-Fifteen, in the year of Our Lord Jam Willis Hey-Zeus. I am UBERconfident because I understand the caliber of production staff and crew that we've assembled to film such propaganda pieces--I mean promos-- err, uh, NO I mean the caliber of public servants that form our Senate investigation committees and somesuch bullsheets. See? I'm like Ronald Ray-Gun. I get shit squared away."
"WE THE POON-DOCKS!" offered the assembled whirleds-ovah media.
"Yes! That's wutdafawk I'm talkin' about!" Oak-Bama assuaged. "Canadian midcardin jobbah riffraff such as a Jay Omega knows nothing about this UBER-THICK shit. Beckman? He's already been defeated by the power of the DawgFadduh. Basically, you've got a midcard chump-YUN who didn't earn the mediocre title belt that he currently possesses in the first GawdFadduhDamn place-- and ya gotz a former WHIRLEDS champ who never justified his title reign for equally cracka-ISH shortcummings-- both trying to stand against a Godfather of Professional Wrestling.
"Ask ya-selves: Why would we think that that's substantive? How could we deceive ourselves unto such wayward psychotic breaks? It's simply untenable, my nigguhs-- err, my fellow Amurrican cheezus. When I meet with Senators John McCain, Ted Cruz, Random Paul, Tom Cotton and all those other anti-Maritopian Republican war hawks, I'm pretty GawdFadduhDamn sure that they're not gonna talk to me about compromise. 'Let's cum-promise with Jay Omega, even though his best wins have cum against midcard trash in the form of Zombie McHillaryVaginaFlap.'
"And I'm pretty sure that they're not gonna tell me 'Pantheon is still relevant in Twenty-Fifteen even though they were resoundingly defeated in the lost XIII pay-per-view last year-- you know after Robert Cairo accepted their open challenge and assembled the most unbeatable team in Dub See Eff history, and pushed their shit in-- and that was when Pantheon still had JONNY FLY, so wut da fawk they gonna do now that they're pushin' GAY Omega as DAT GUY?'" Roger gestured big and tall with his arms and hands and Michelle Oak-Bama smashin' thick. "See? It's a non-starter. There is no basis in reality for such farcical lore. That's why this investigation into the truth is vitally important. The Six-Thirteen Truth Movement will be heard, GawdFawdahDammit! Ya can't hide the truth forever, Corey, ya garbage collectin' shoe-shinnah!"
Roger Oak-Bama flashed a wry and knowing grin toward the thousands upon thousands of fanboy media outcasts in attendance. "No, they would never reach such conclusions," Oak-Bomber dead panned. "It's not as if Corey Black stole the footage of that last XIII broadcast that he organized and refused to let anyone view it out of sheer embarrassment. You know, embarrassment because that same Godfather that Corey has attempted to diminish over the last decade PUSHED PANTHEON'S FAWKIN SHIT IN, LIVE IN THE MIDDLE OF LADYBOY SHE-BANG-BANG-BANG-CAWK, TIE-LAND. Gnaw, that would never be the case," President Oak-Bama reassured.
And on cue, Rog busted his ubermost nut inside of that Michelle Oak-Bama poon and sent her hurtling toward outer space, just as Bobby had done to that Asian nigress earlier. Michelle did one of those triple-bumble-quadrumble body tucks and flips and flops before spontaneously human cumbusting unto the atmosphere of the stratus, just from the sheer overload of JIZZ-uhm. The crowd applauded and chanted Oak-Bama's name.
"My sympathies to the First Lady poon, I mean my wife-- er, uhm, Michelle-- who is now dead. Rest in peace, babygurl. We'll avenge ya by nuking them Maritopian queers, and if we have time before XIII we'll also murk Denmark, Philadelphia and Iowa just because. GAWD HATES PANTHEON PLACES!!" Rog-Bama cleared his throat and straightened his tie as he attempted to comport himself in most diplomatic fashions. "In a totally unrelated matter to anything that I've already addressed, I would like to announce that myself and Congress have cum 2 terms on a trillion dollahs in emergency humanitarian relief for the People's Republic of Poon Guinea as Presented by Popeyes Chicken and Biscuits.
"Oh, and in further unrelated and late-breaking developments, the Congress of the United States of Amurrica has officially declared war against the Imperial Isle of Maritopia. Heh. Ain't dat a muddufukkuh?"
The flash bulbs flashed. The cameras rolled. The media puppets commenced their scripted campaign of ques-CHUNS. "Mistah Prezidents! Mistah Prezidents! What can you tell us about the impending war with Maritopia--"